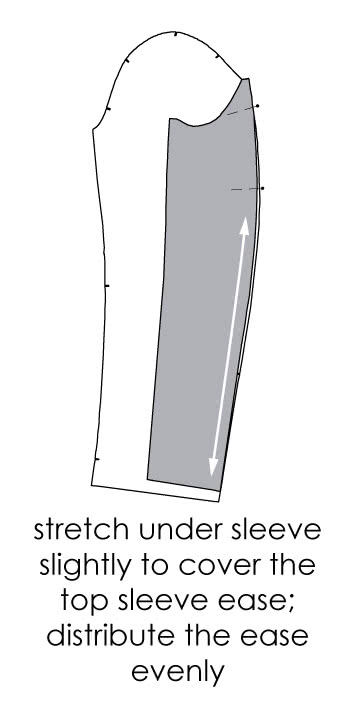 Step 1
Pin top sleeve & under sleeve pieces together. Stretch undersleeve slightly to cover the top sleeve ease. Distribute the ease evenly.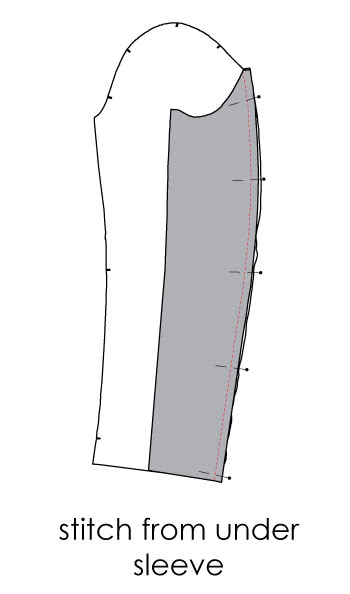 Step 2
Stitch seam from under sleeve, making sure there no tucks or pleats in the seam.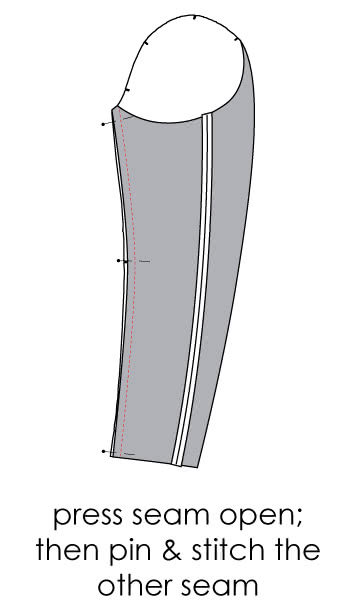 Step 3
Pin & stitch the second seam.
Step 4
Press all seams open.