The crotch seam should always be sewn this way to improve the crotch shape.
Step 1
Sew the back and front inside legs together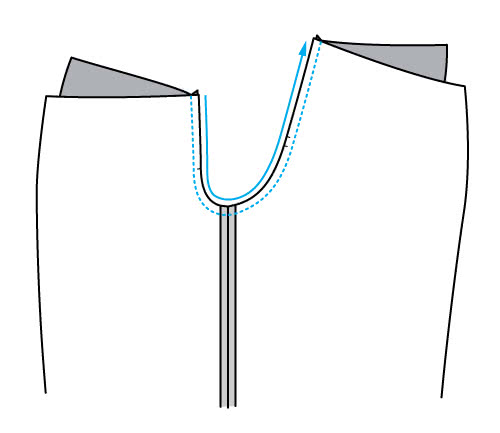 Step 2
Then stitch the back crotch seam from the back waist through to the front crotch and up to the front waist.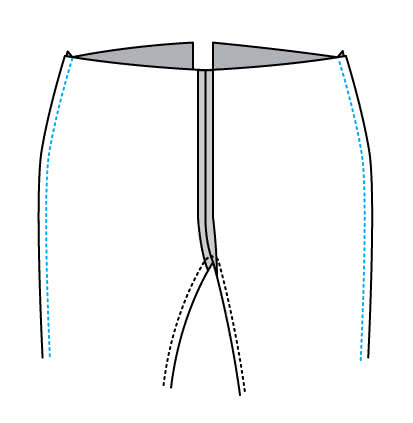 Step 3
Sew the front and back outside leg seams together.