With right sides facing, sew the front and back shoulder seams together. Neaten seam with overlocker/serger and press seam to the back.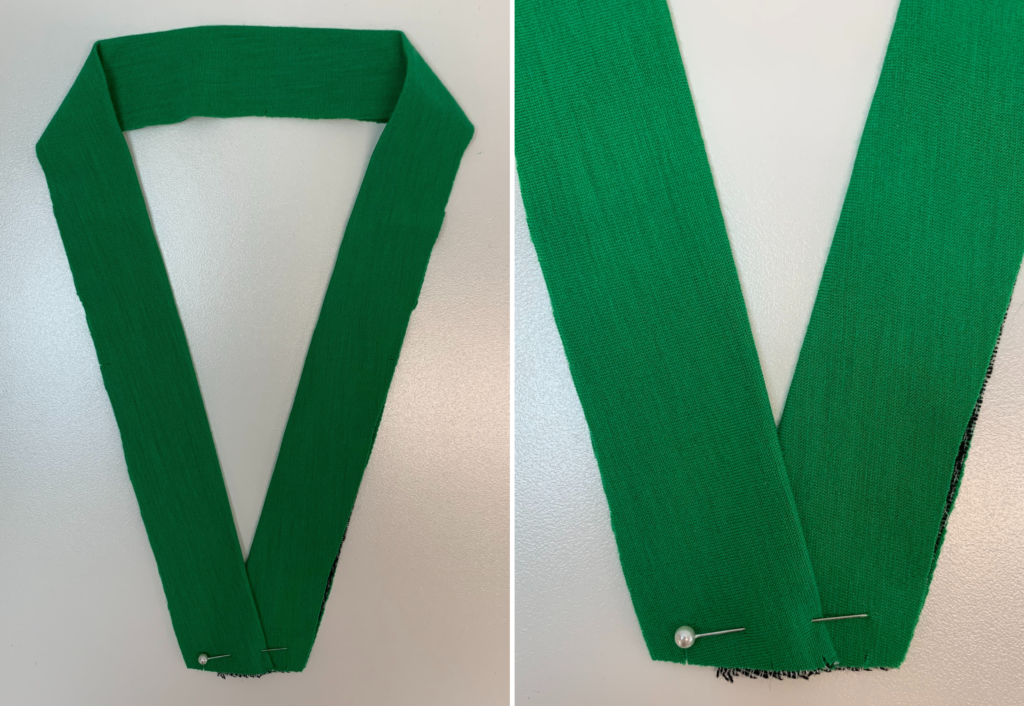 With the right sides facing outward press the front band in half lengthways, matching notches. Wrap the front of the band as marked on the pattern and then sew a stay stitch to hold it in place. So that the left raw edge is placed on top of the right.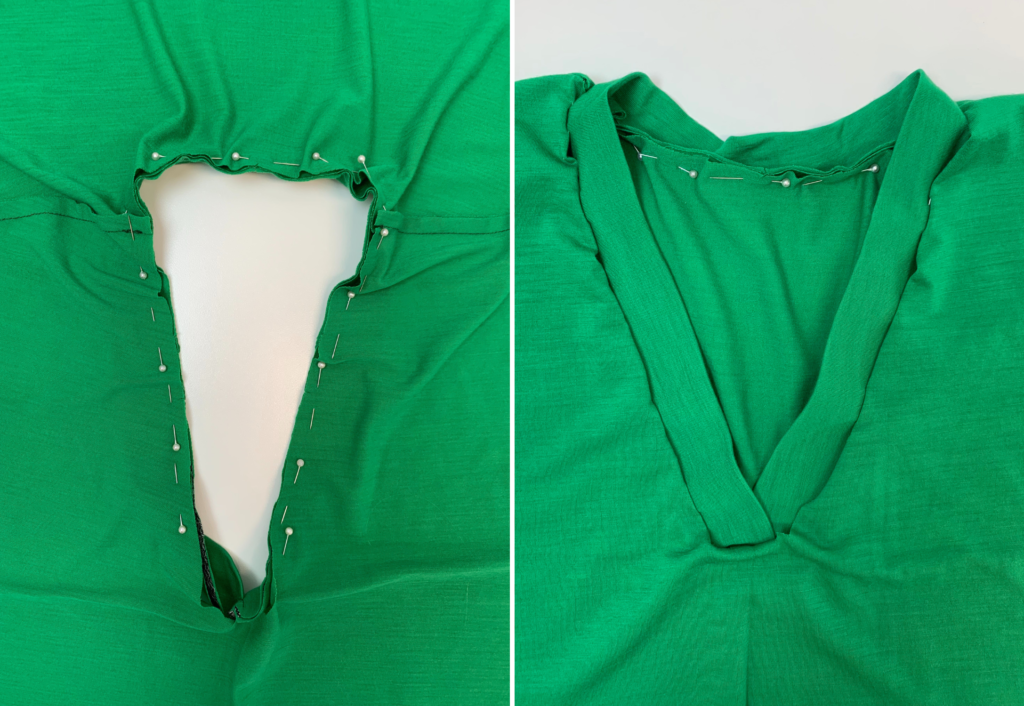 With right sides facing, pin the neckband to the neckline, matching notches. Once in place sew the band starting at one notch and finishing at the other one, on the opposite side. You will need to stretch the neckband slightly as you sew.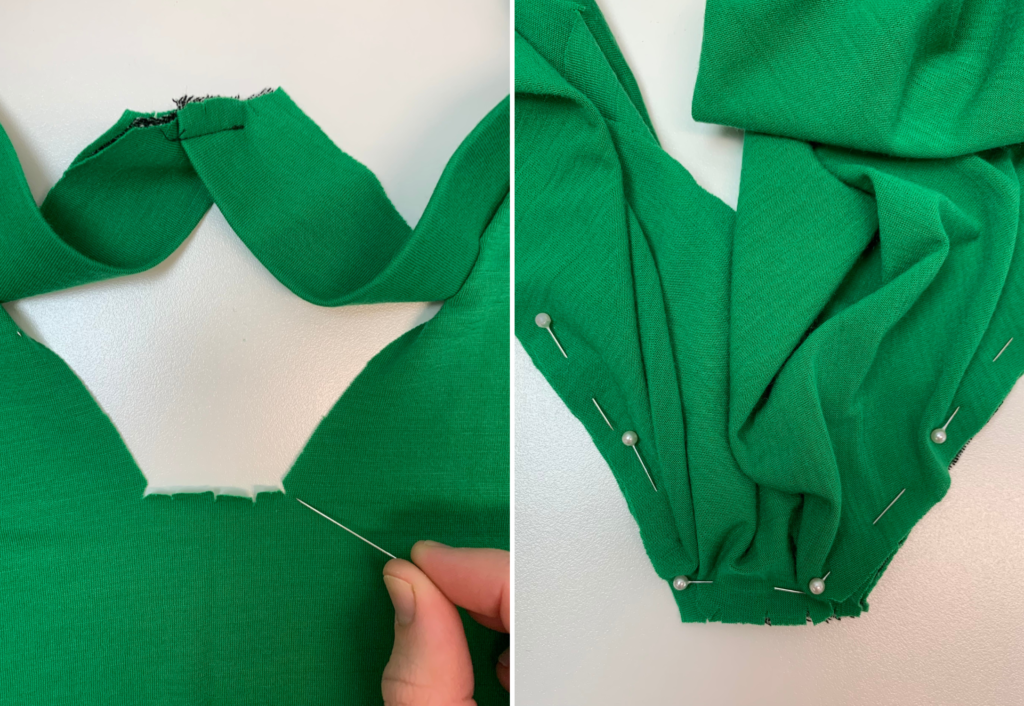 Clip into the corners of the front base opening and then pin the rest of the neckband down, matching notches. Sew the base of the band to the base of the front body cut out section, when arriving at the corners keep the needle down, and sew across the base, continuing to where you last stitched. (we clip into the corners at the base of the front neck so you don't get any little tucks in the corners). Press seam towards the body.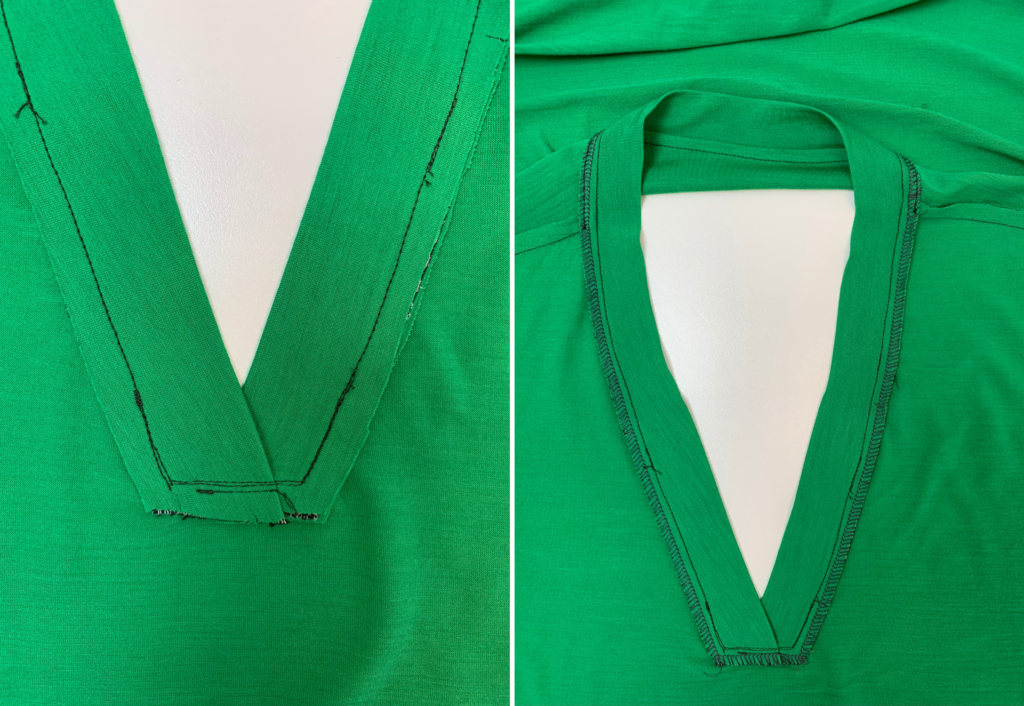 Neaten the lower front base section with an overlocker/serger, and then neaten around the neckline.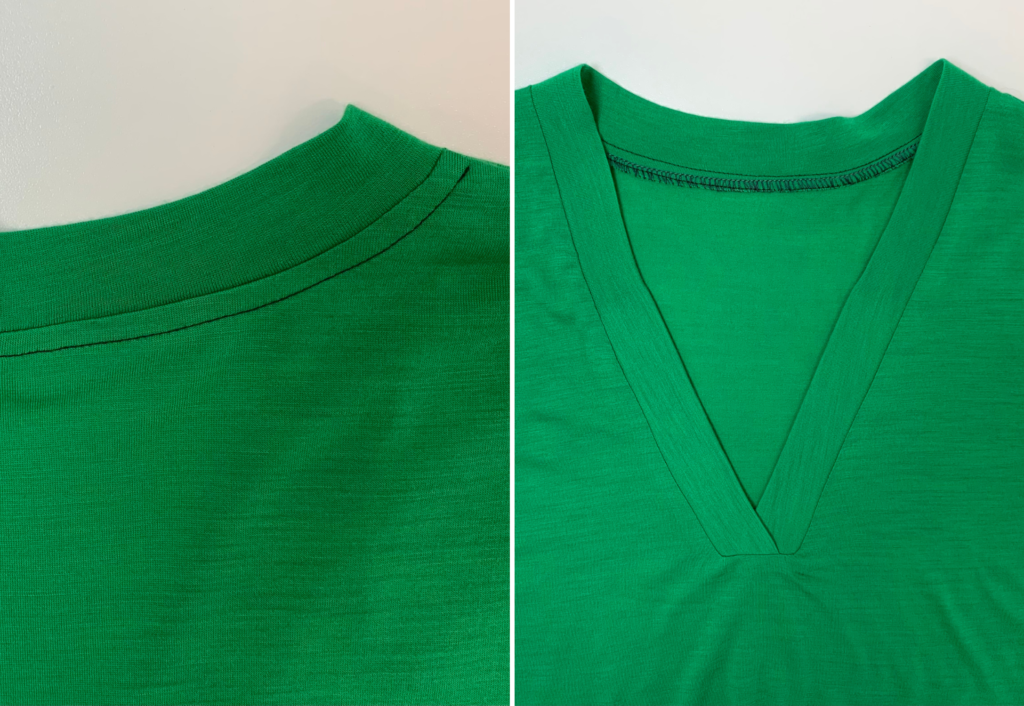 Topstitch the back neck, if desired.