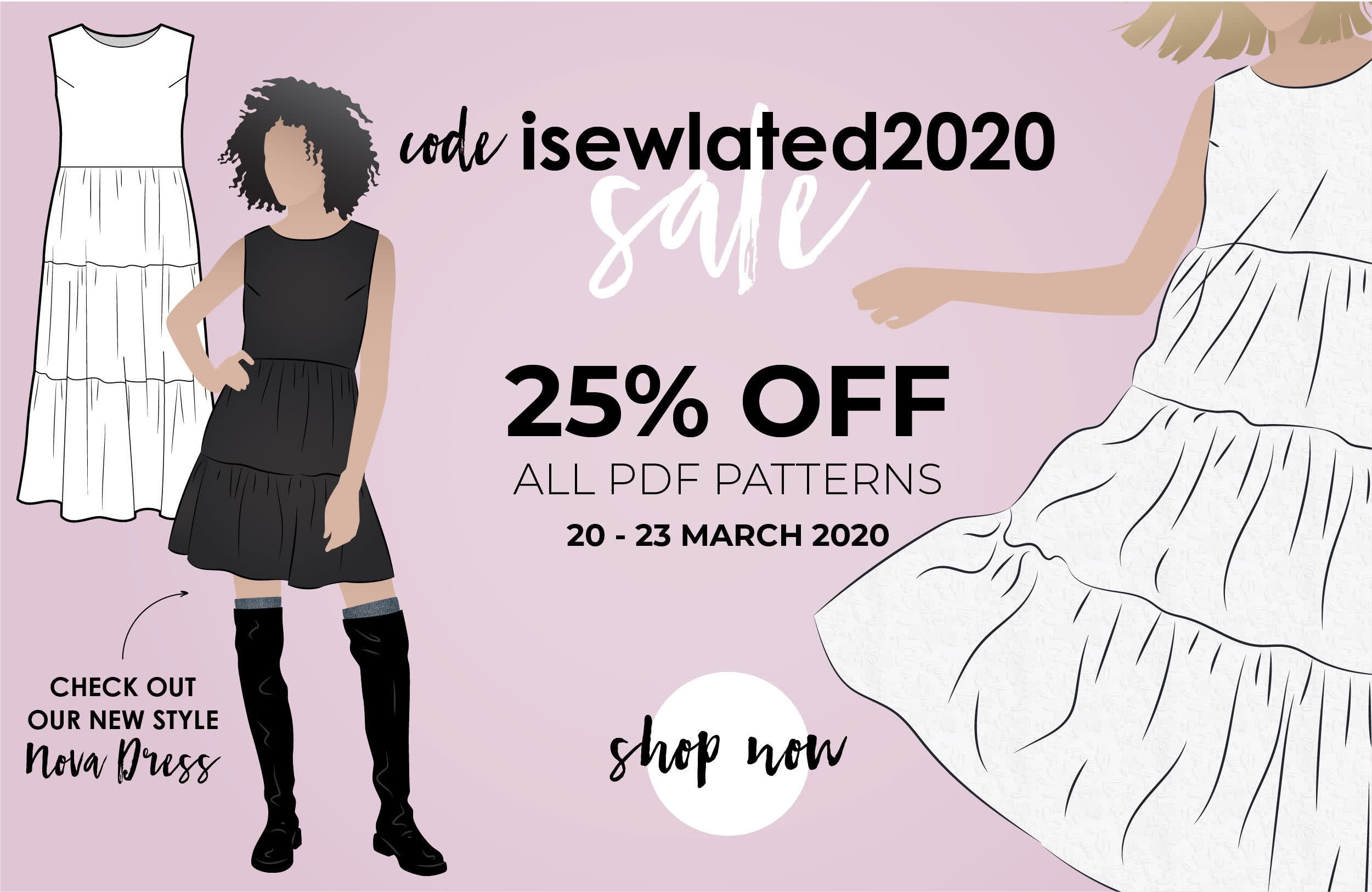 If you're moving into warmer months and planning your wardrobe or isewlated at home with nothing to do, you're in luck! Today we have released our new dress pattern the Nova Midi Dress along with a 25% off ALL PDF patterns across our site until the 23rd of March. Don't forget to enter the code isewlated2020 at the checkout to gain your discount!
If you prefer hard copy multi-sized patterns, here's another way to get these delivered to your door quickly through Amazon. We are sending new stock weekly so click on your preferred country to see what's available – US, UK, Canada, Germany, France, Netherlands. Alternatively, if you are isewlated in Australia, and you prefer hardcopy patterns, you can purchase our multi-sized patterns via our site.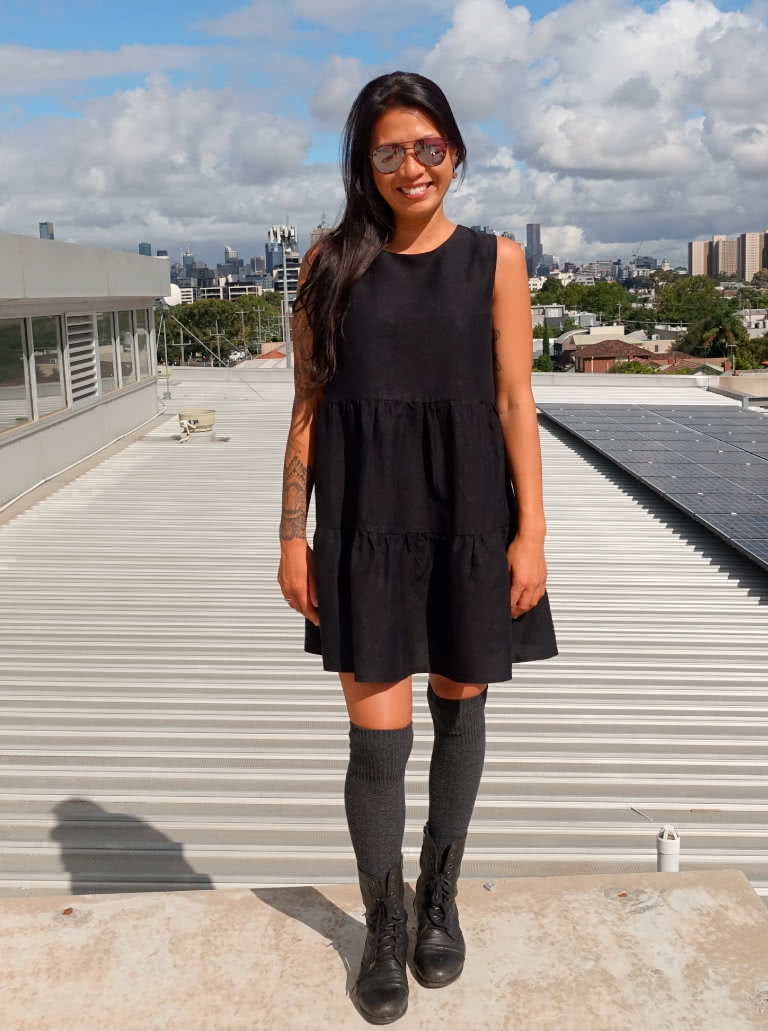 Inspired by the lifestyle of free spirits, our Nova Midi pattern encapsulates the boho feel with its easy loose-fitting shape. The fabric options are endless for this pattern. Bright plains or prints it's your call – they both look amazing. Florals, geometric prints or a combination? There're no rules they can all work! The dress is so adaptable depending on your occasion. Pair Nova with a heel or slide for a dressier look or pop on your favourite sneaker to run some errands. If you prefer a short style, just leave off the lower tier… but be sure to check the length as we all have preferred lengths.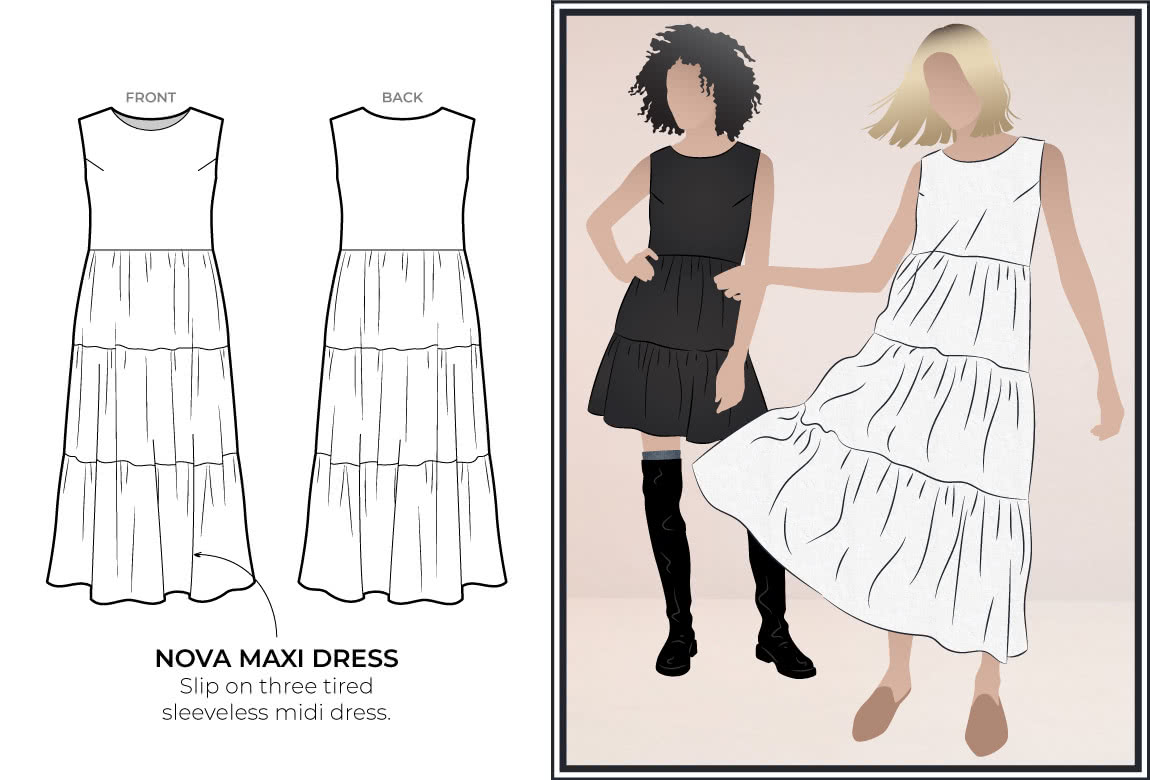 Until next time, happy sewing from the Style Arc team.