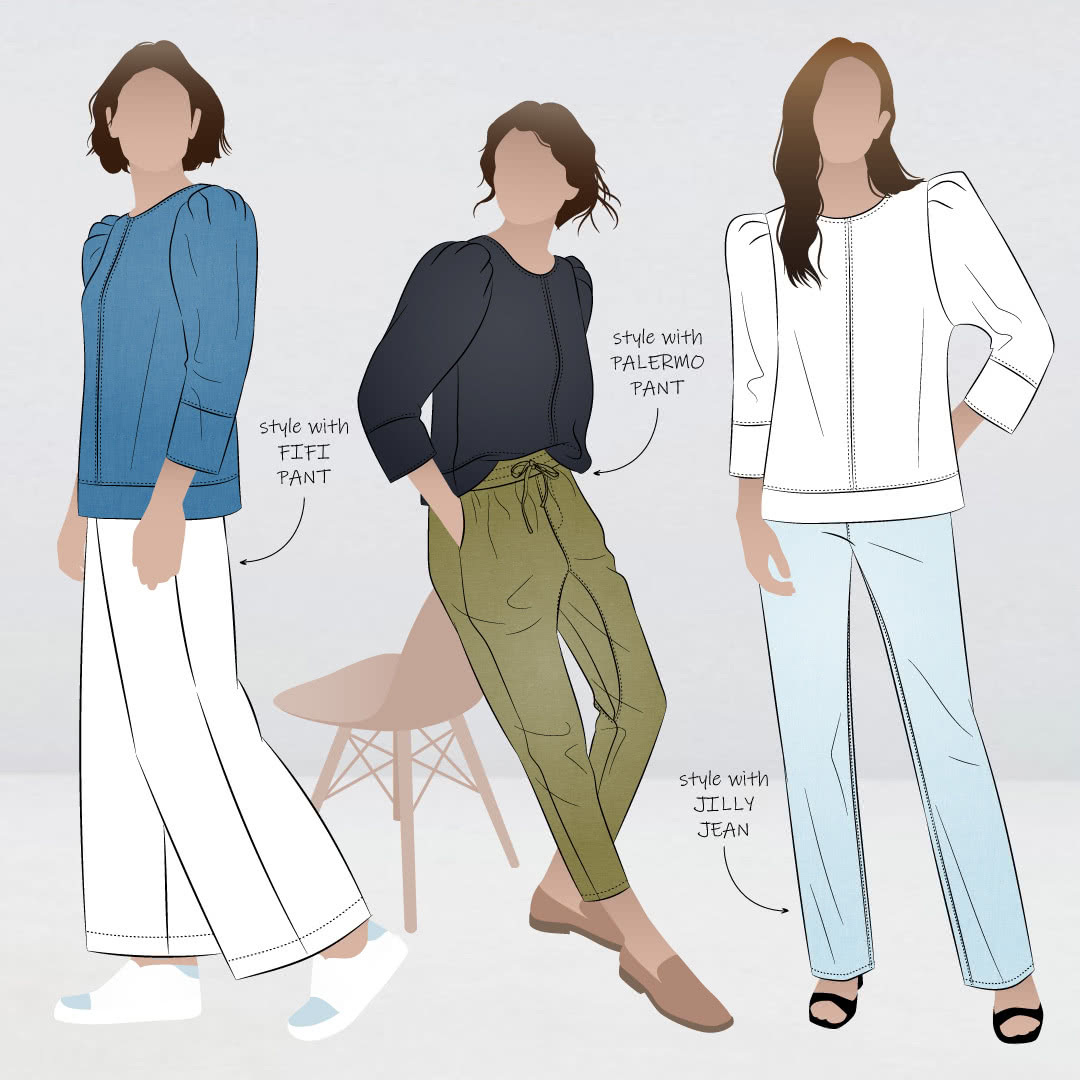 For those of you new to Style Arc, you might not know this. Every month you get the choice of a bonus pattern – free with every purchase. You can't choose any pattern for your bonus – we give you the choice of two. This month when you purchase a pattern from the Style Arc website be sure to add one of these versatile patterns to your cart.

The gorgeous new Florence Woven Top is a smart everyday top with statement pleat detail on the sleeve. Perfect for linen, cotton or rayon, use a contrast top stitch to highlight the deep cuff and hem band.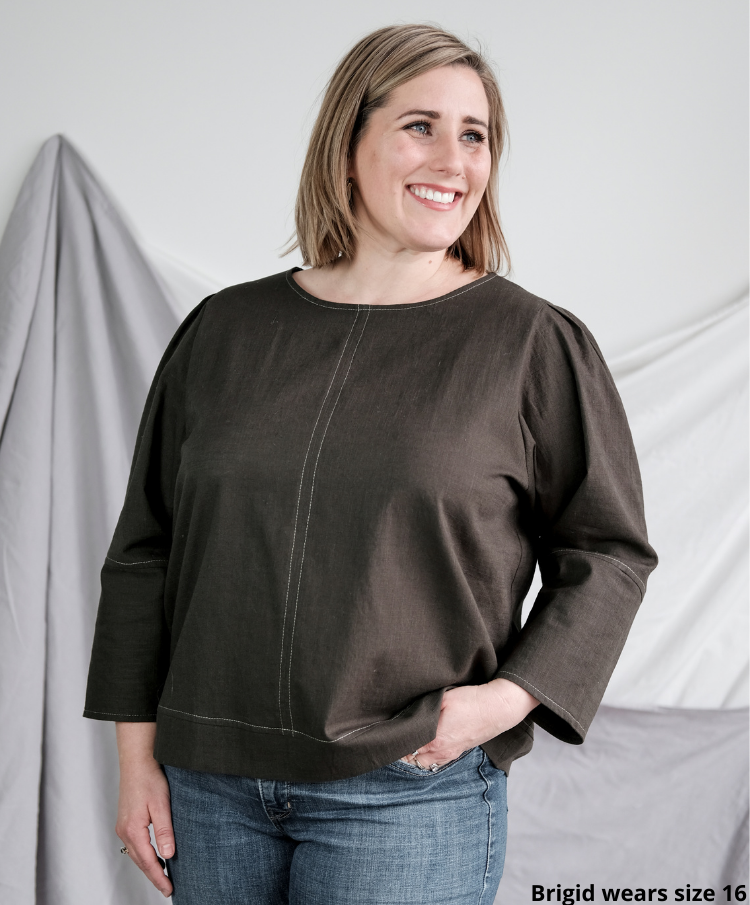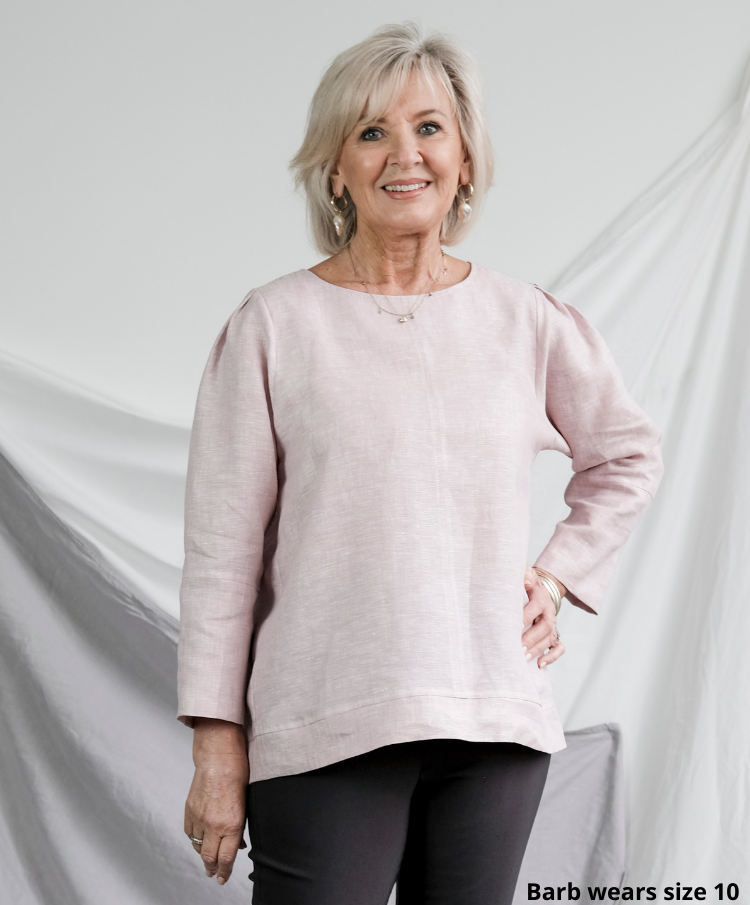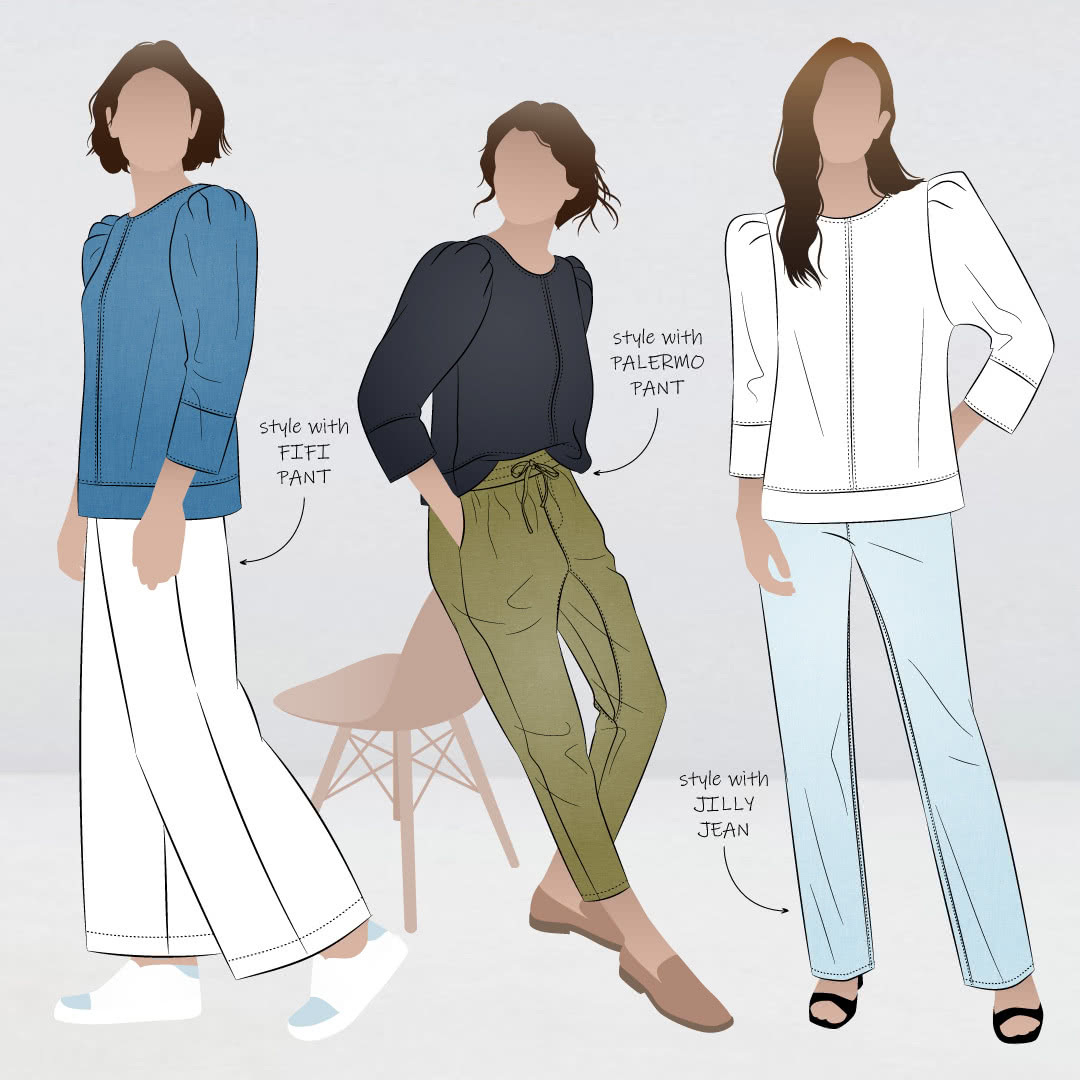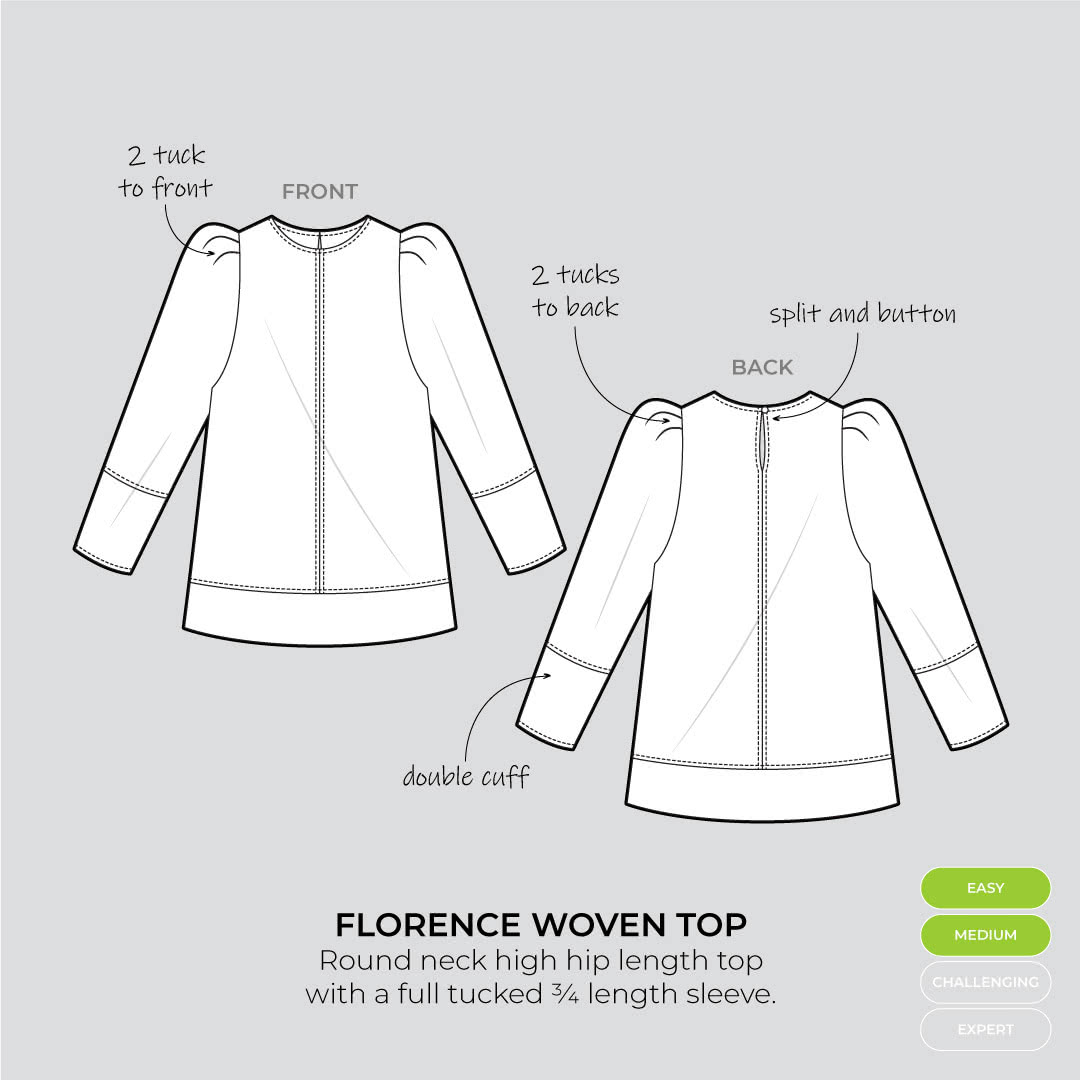 Not interested in the Florence Woven Top? No problems! We've got a second bonus pattern for you to check out, the Loungewear Camisole or Nightie pattern. Not just for sleepwear, you could also use this pattern to create a gorgeous lace trim camisole to wear to your next event.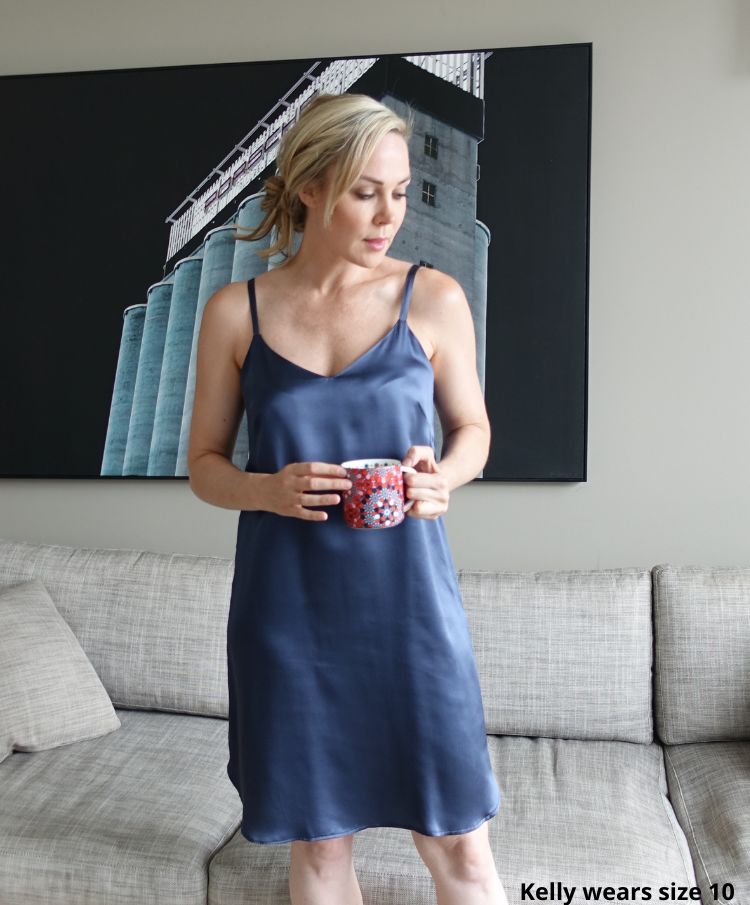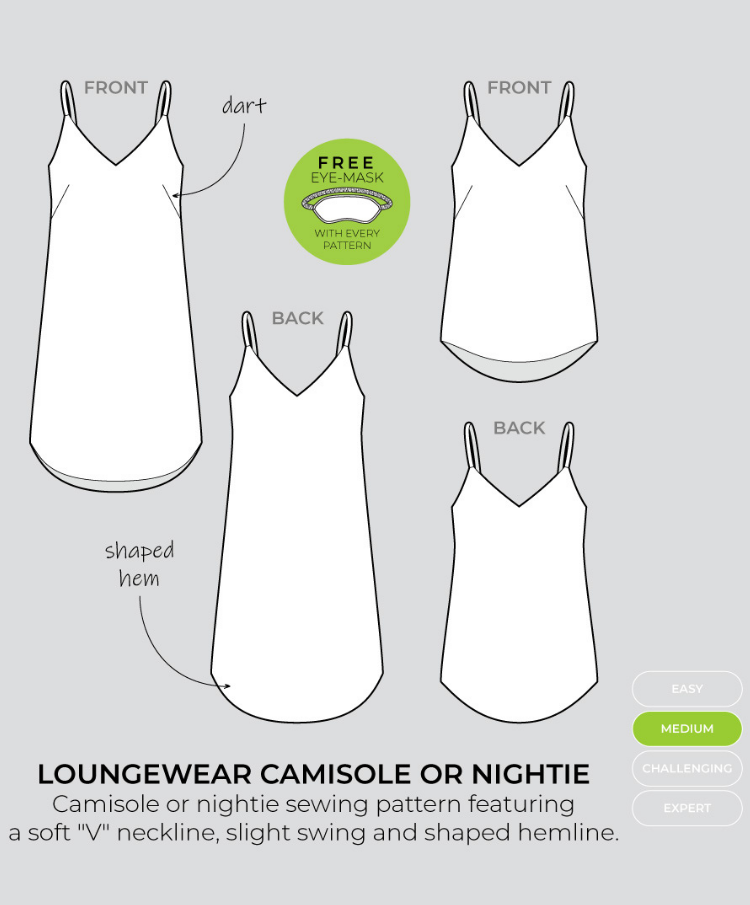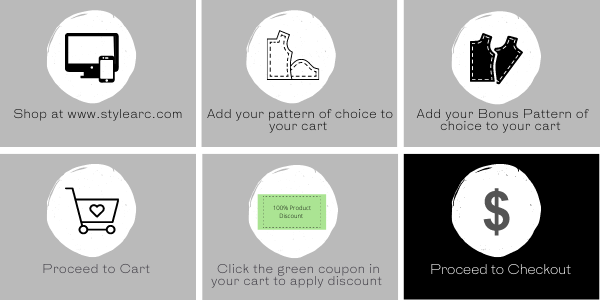 We have made a change to the way you select the pattern format you wish to purchase. Once you have made your way to a product listing, simply click the pattern type you would like to purchase on the right hand side. You can see this circled in red in the image below. Your selection will be highlighted in green. We hope that makes it a little easier for you!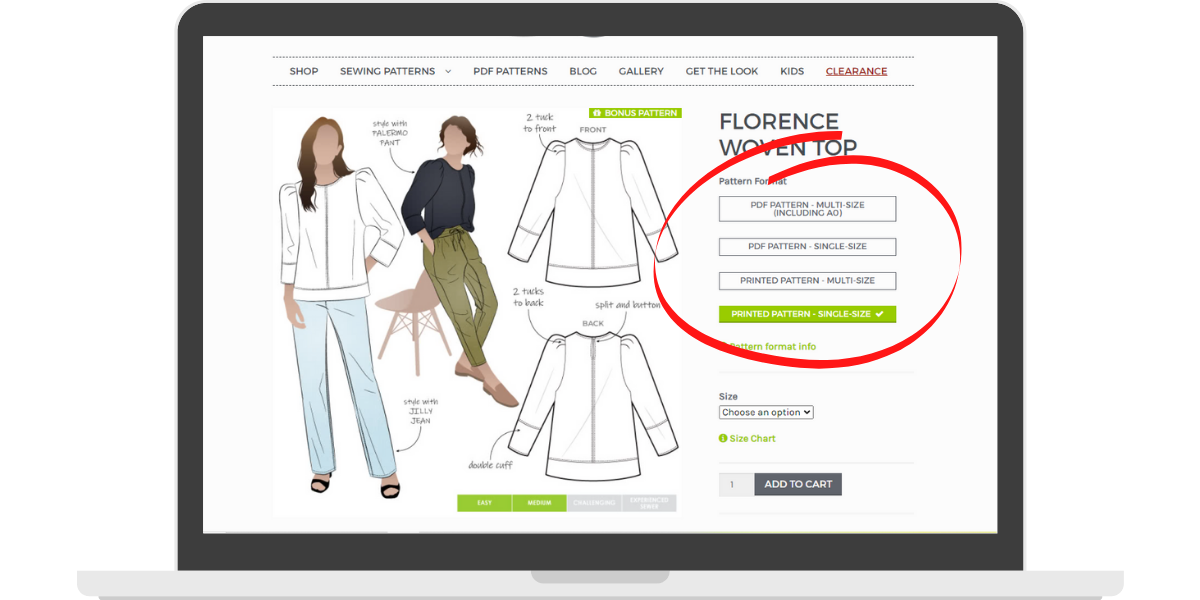 Until next time, happy sewing from the Style Arc team.