So, it's goodbye to 2018 and another year is upon us!
We hope you had a lovely break with family and loved ones and managed to squeeze in some selfish sewing! When we were thinking about designing our January 1st release, we thought what is a style that can lend its self to many occasions…Then the dream style came to us! Meet our Loren Jacket – This easy fit essential jacket will become your favourite go to garment for all seasons and all occasions, defined by your choice of fabric. To prove this to you we made this style in a variety of fabrics, and as you can see the pattern can go from looking edgy to sophisticated based on your choice of fabric.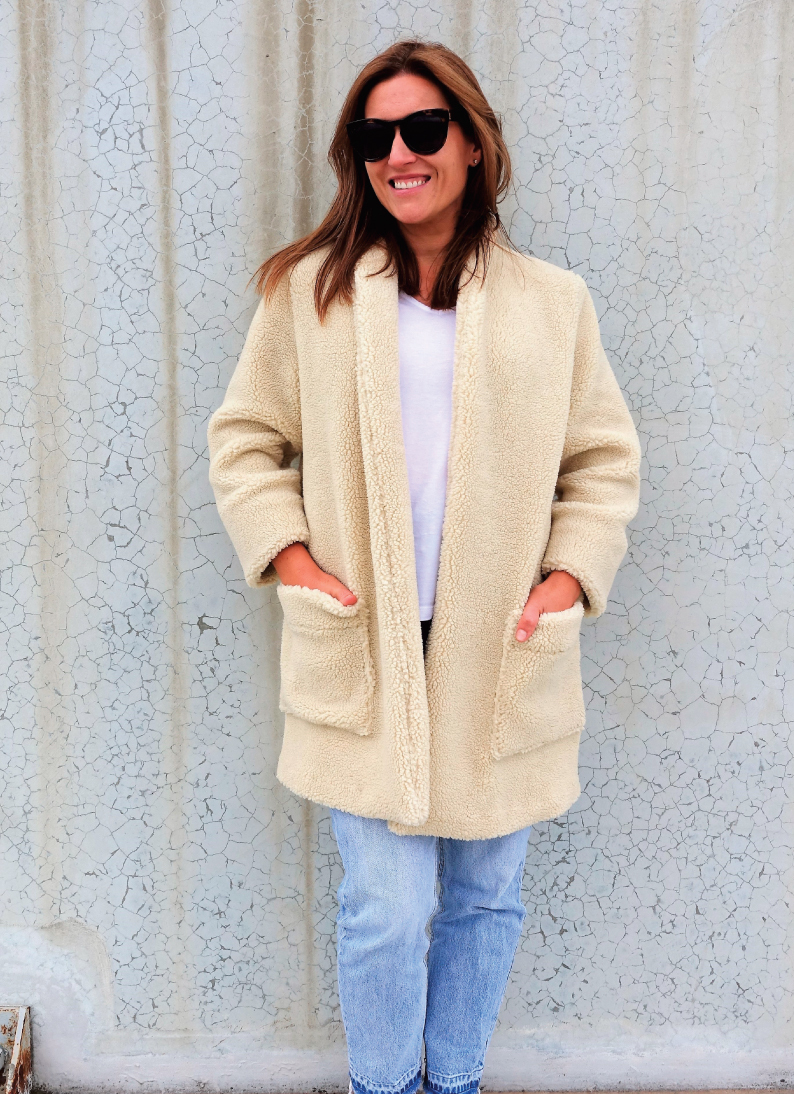 Loren Jacket made in a faux shearling


Loren Jacket made in a double-sided knit
Featuring a slim shawl collar and optional patch pocket or inseam pockets. This is a simply constructed pattern that can be made in faux wool shearling to keep you warm, a double sided knit for the weekend, linen for every day wear, or for a touch of glamour make it in lurex fabric!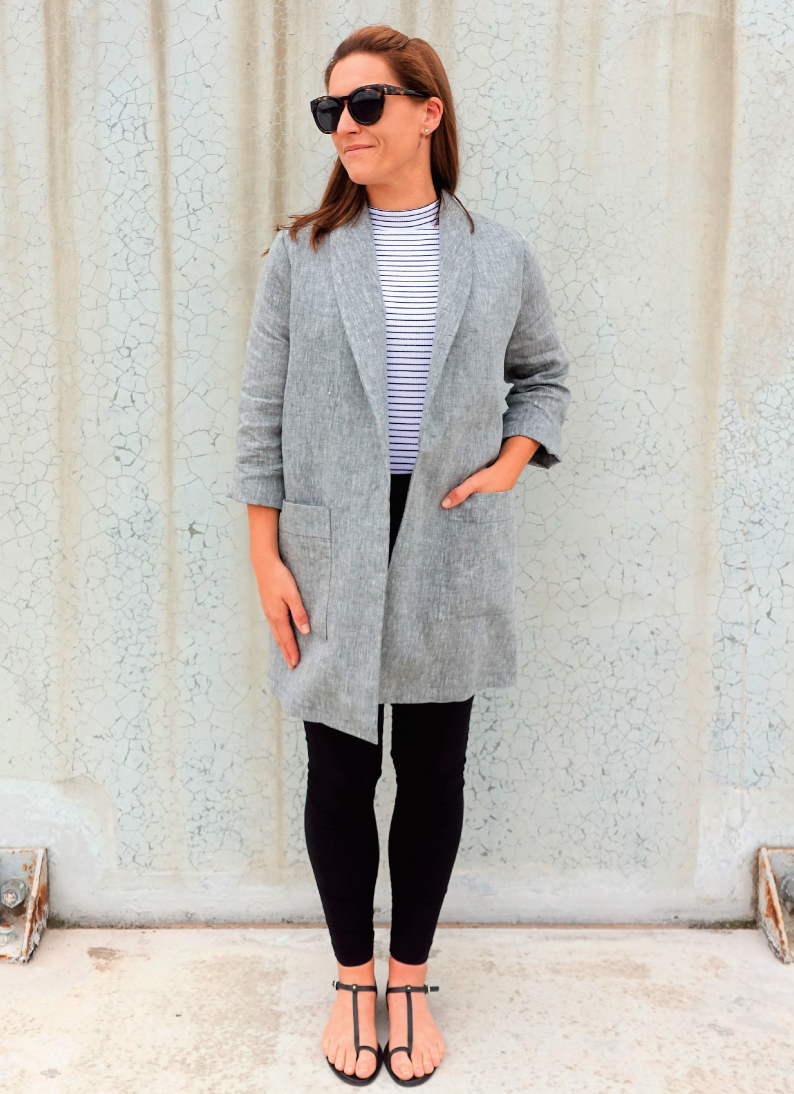 Loren Jacket made in a washed linen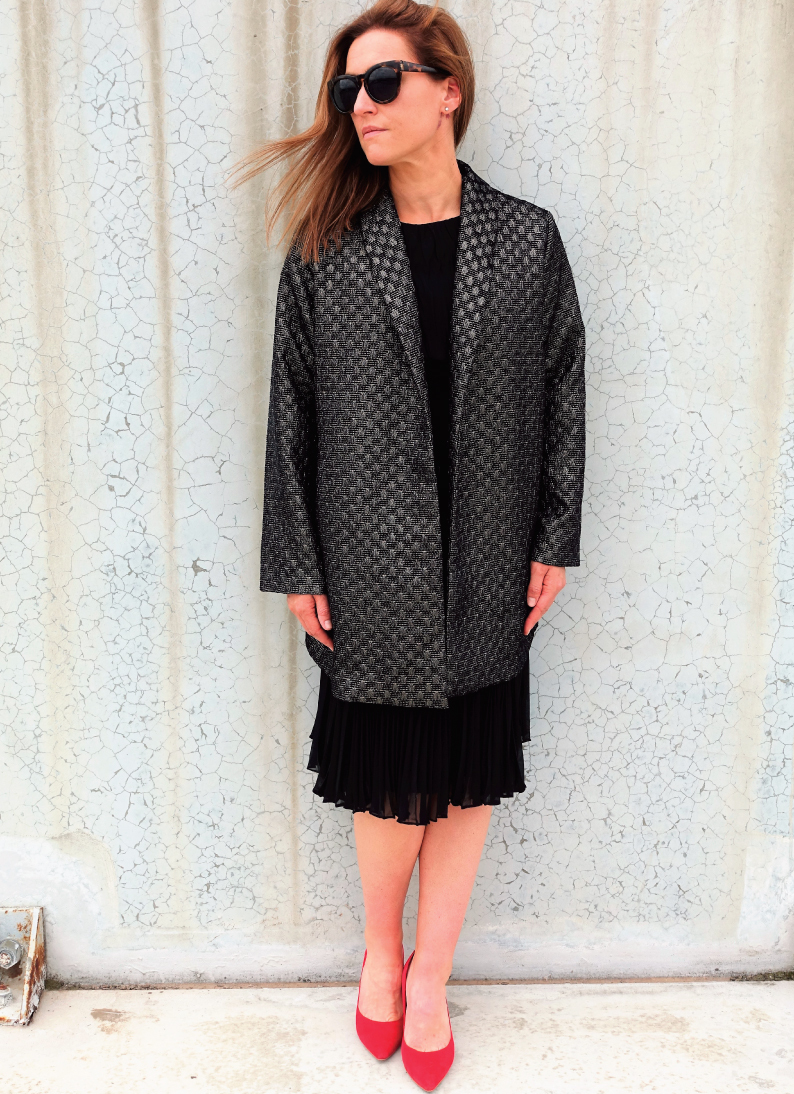 Loren Jacket made in a lurex brocade
JAN 2019 Freebies
For those new to Style Arc we offer our free pattern of the month with every order from www.stylearc.com This month you can choose from either the Mavis Knit Tunic or the all new Murphy Woven Dress.
Murphy is designed for relaxing weekend wear. This classic shirt maker dress pattern features a neat shirt collar, ¾ front tab, front pockets and a cuffed sleeve. The hi – low hemline is a gorgeous feature with a squared off back hem and a rounded front hem.
As the ordering process is now a little different, we have put together this 'how to' to assist you in navigating the new system, including adding a free pattern (or freebie' as we call them) to your cart. It's as easy as 1, 2, 3!
1. Shop as usual. When adding a pattern to your cart, make sure to select your size before clicking 'add to cart'.
2. To add a freebie to your cart, please revisit the home page by clicking on our logo at the top of whatever page you are on. Once on the home page, you will see the freebies shown at the top of the page. Choose your freebie and follow the same procedure as you did above for adding items to your cart.
3. When you have finished your shopping, click 'view cart' at the top of the page. This will display all the items you have in your cart, including your selected freebie, which will still display the non-discounted price. Scroll down to the bottom of the page until you see a green coupon code on the left-hand side of the page. Click on the coupon box and this will apply the coupon and deduct the price of the freebie from your cart. Proceed to the checkout and continue through the process to make payment.
There it is! Simple! Please note that only orders with a discounted freebie in their completed transaction will receive them, so make sure you pop that freebie into your cart and use the coupon as previously mentioned.
Happy Sewing!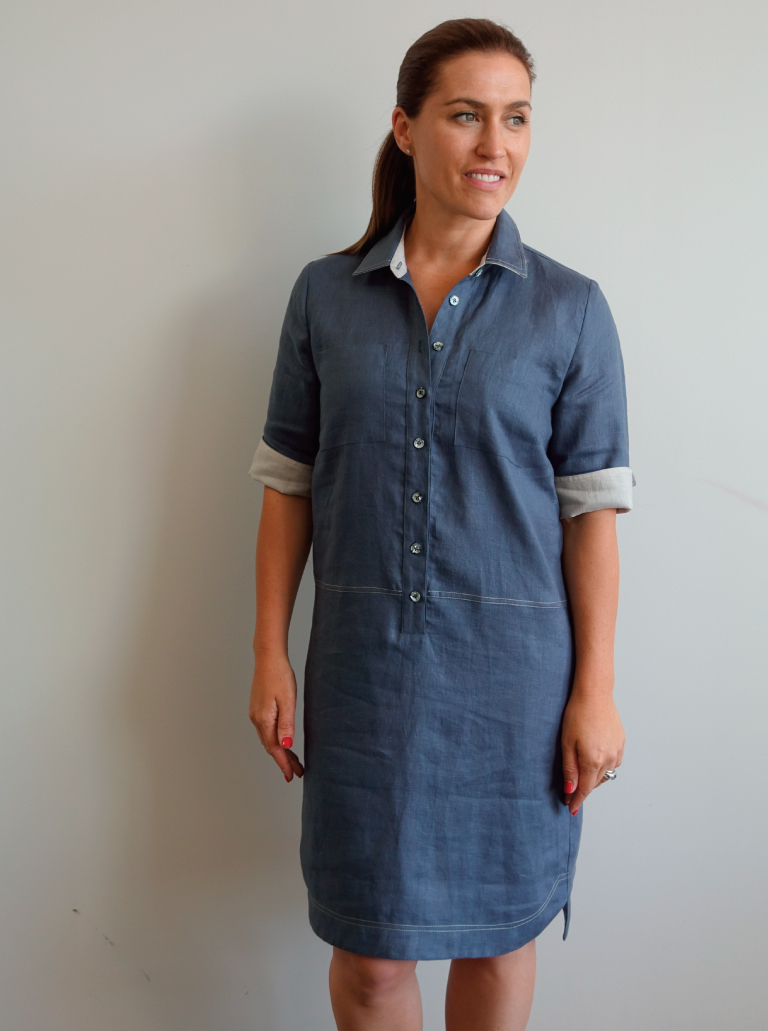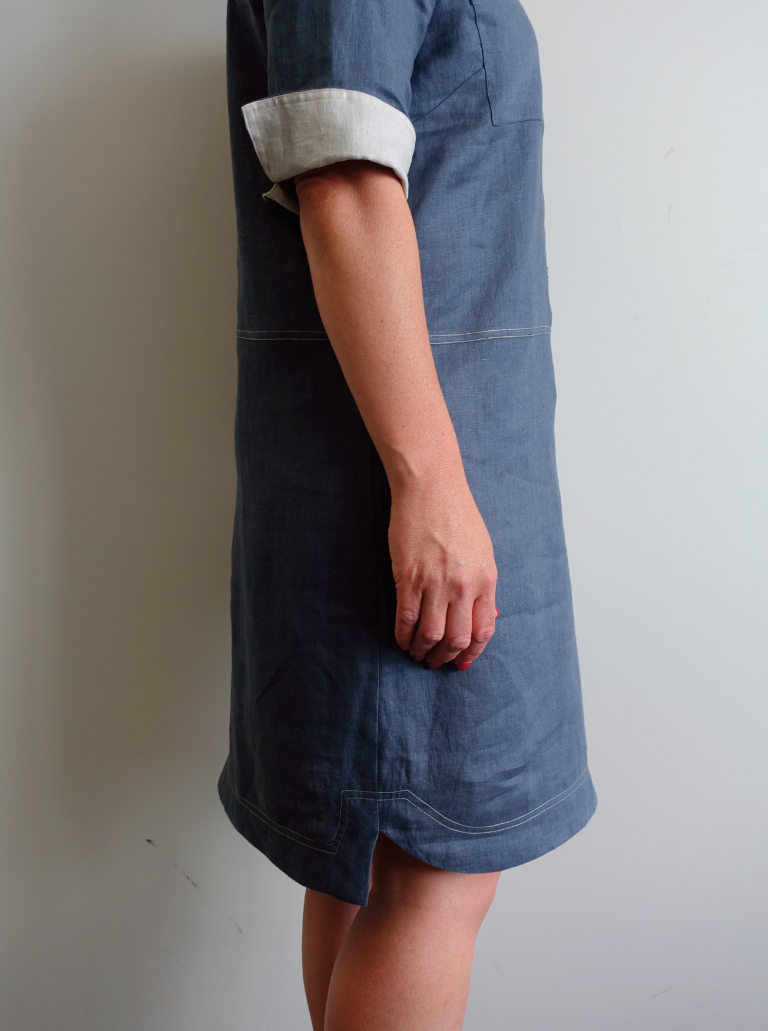 January freebie – Murphy Woven Dress