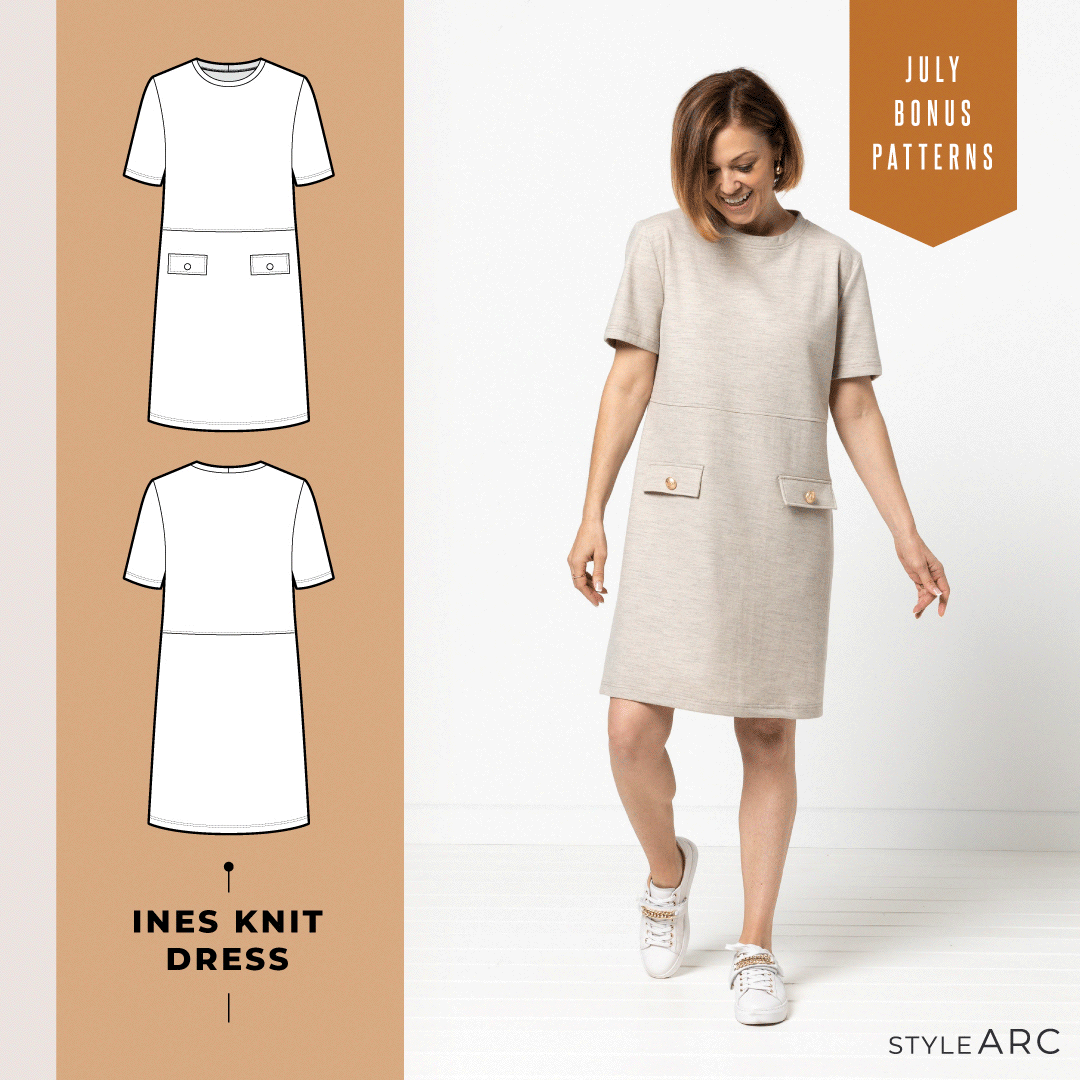 Your July 2023 bonus sewing patterns are in store now. This month you can choose the either the Ines Knit Dress, Sorrento Skirt, Maddison Teens Dress or Bobby Kids Pant for FREE when you purchase any other sewing pattern on stylearc.com! The offer is only available at www.stylearc.com and only until the end of the month. New bonus patterns will be available in August.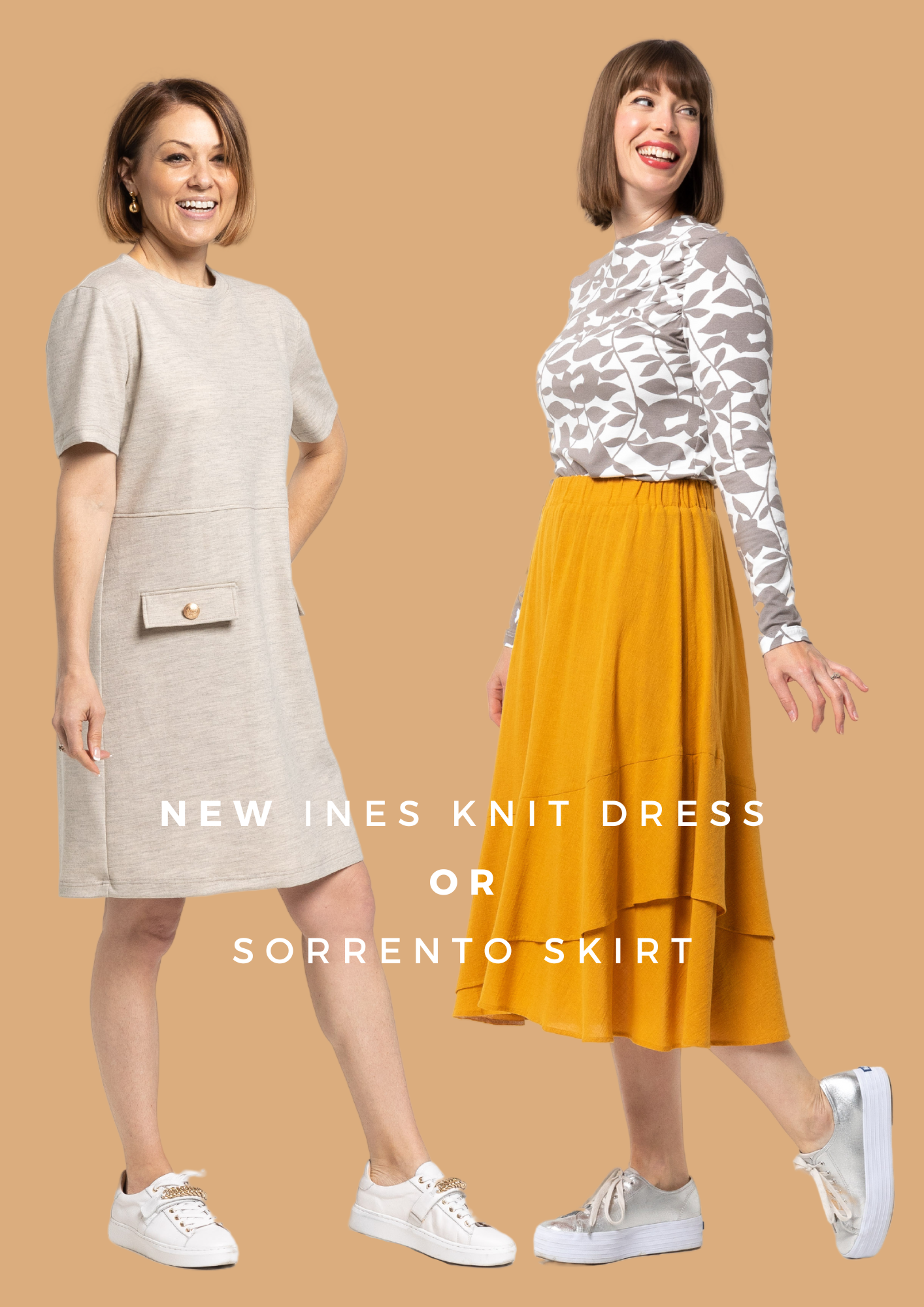 The new Ines Knit Dress is a gorgeous short-sleeved, pull-on dress designed for knit fabrics. This new easy fit style features a round neck with band, feature waistline seam and faux pocket flaps. The Sorrento Skirt is a back catalogue favourite. This fabulous slip-on skirt with asymmetrical flounces and an elastic waist is a medium difficulty level sewing project. Your other two bonus sewing patterns are great styles from our growing kids and teens sewing pattern range.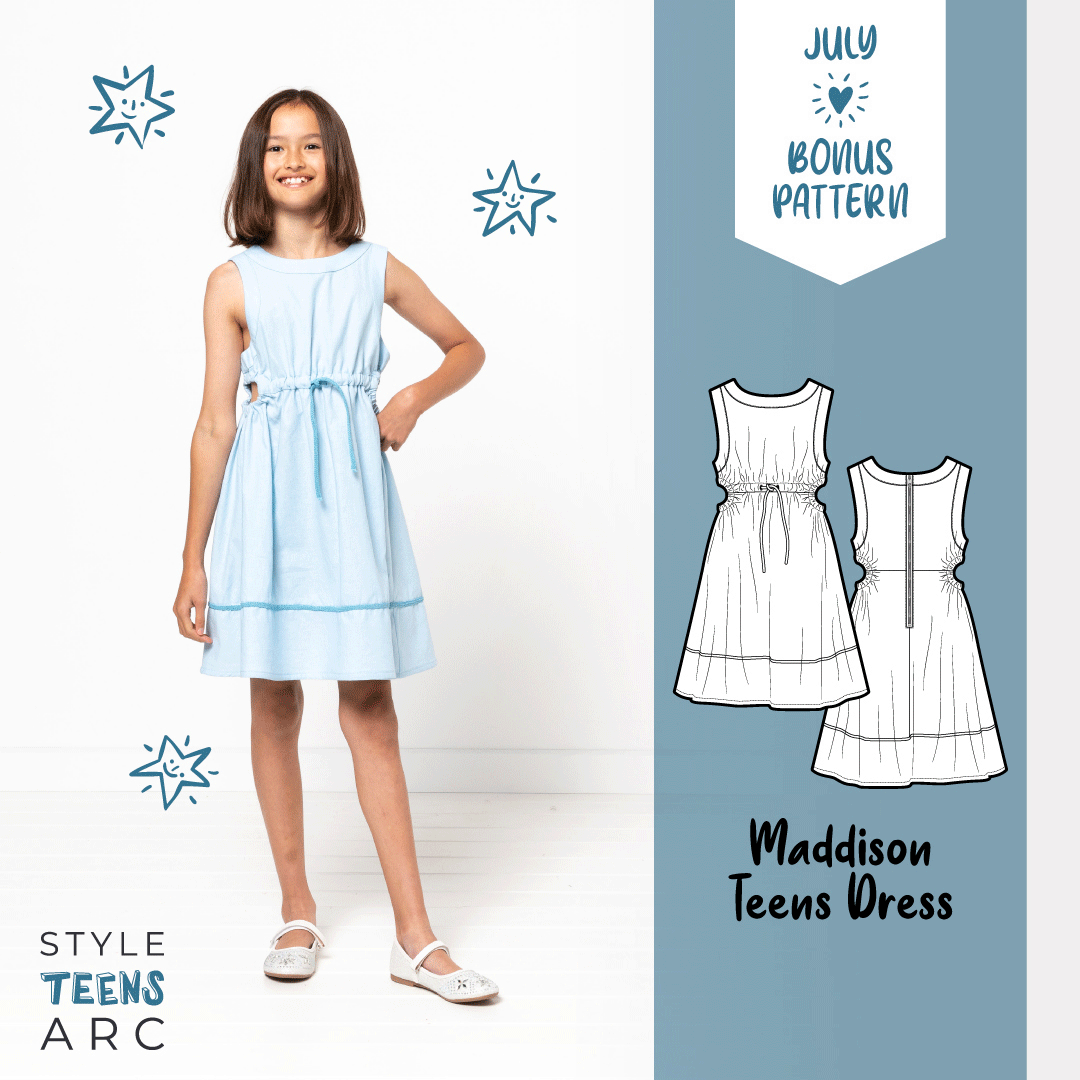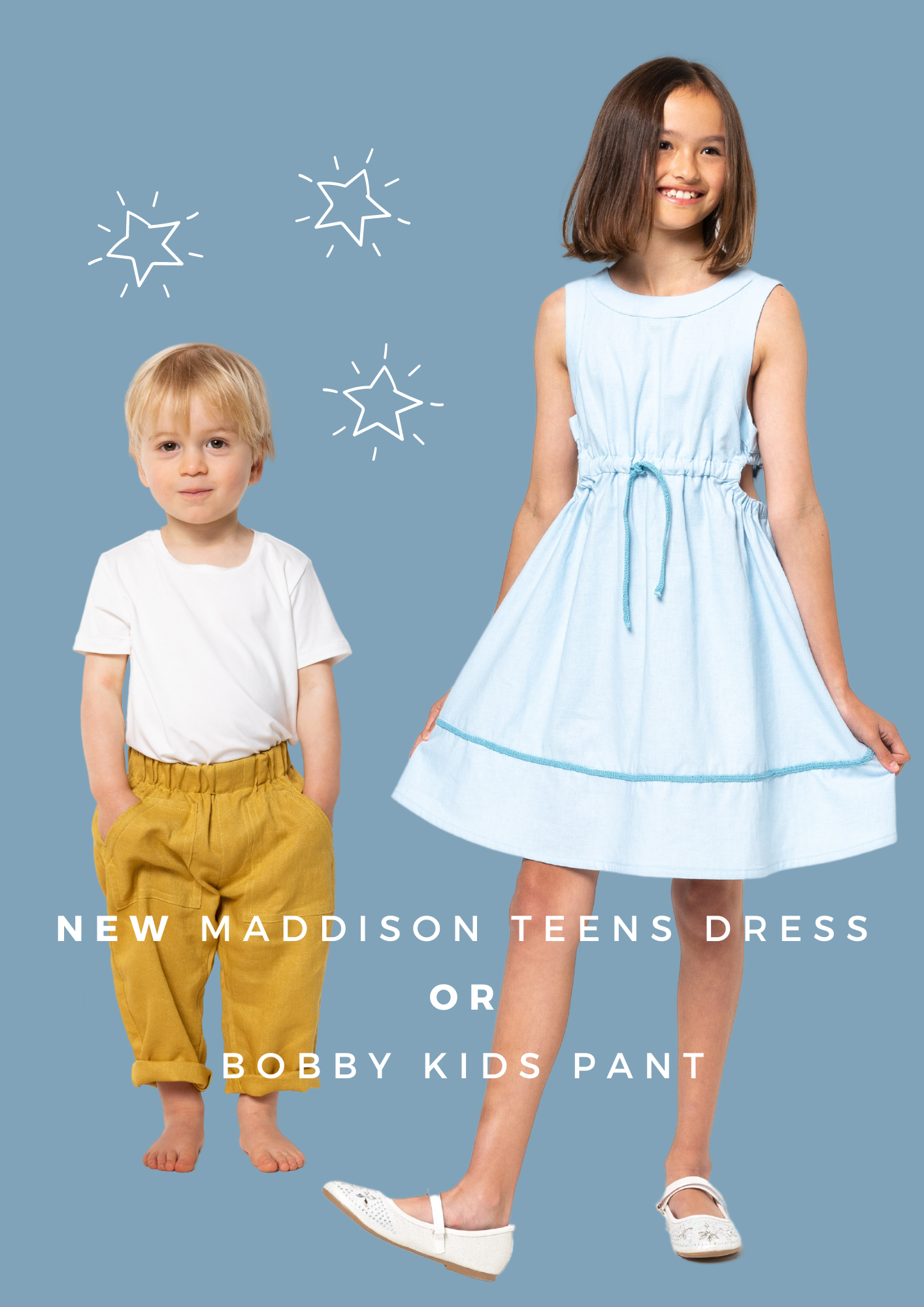 If you're new to Style Arc click through below to find out how to claim your bonus sewing pattern for July 2023.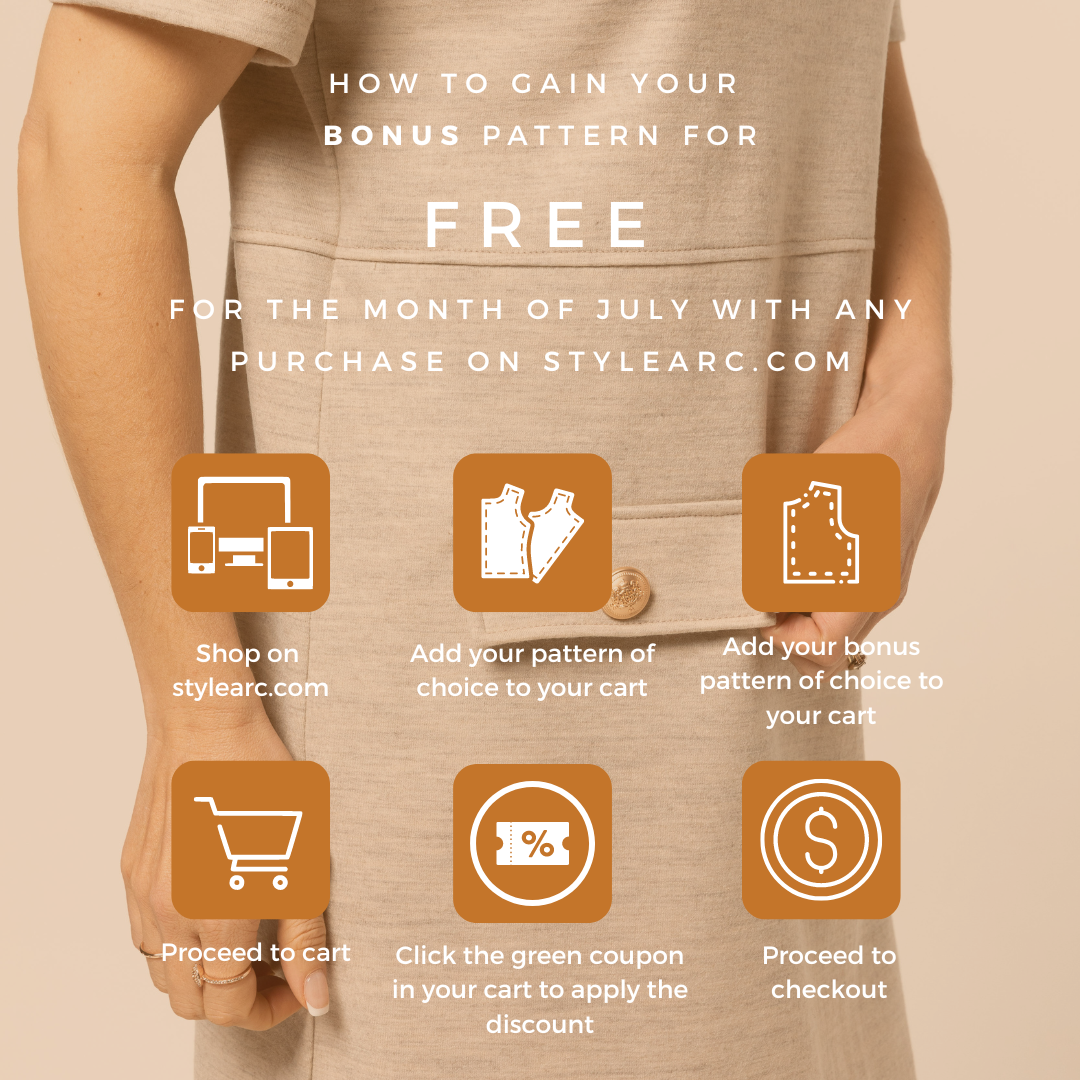 SHOP NOW TO GET YOUR FREE PATTERN!
Until next time, happy sewing from the Style Arc team!