Have you got your sewing plans sorted for the year? The concept of the Make 9 challenge is nothing new in the sewing world but is a great way to set yourself creative goals. It is a wonderful visual way to lay out exactly what you need/want to make to update your wardrobe in 2022. Don't forget to tag us in your Make 9 posts on Instagram @stylearc.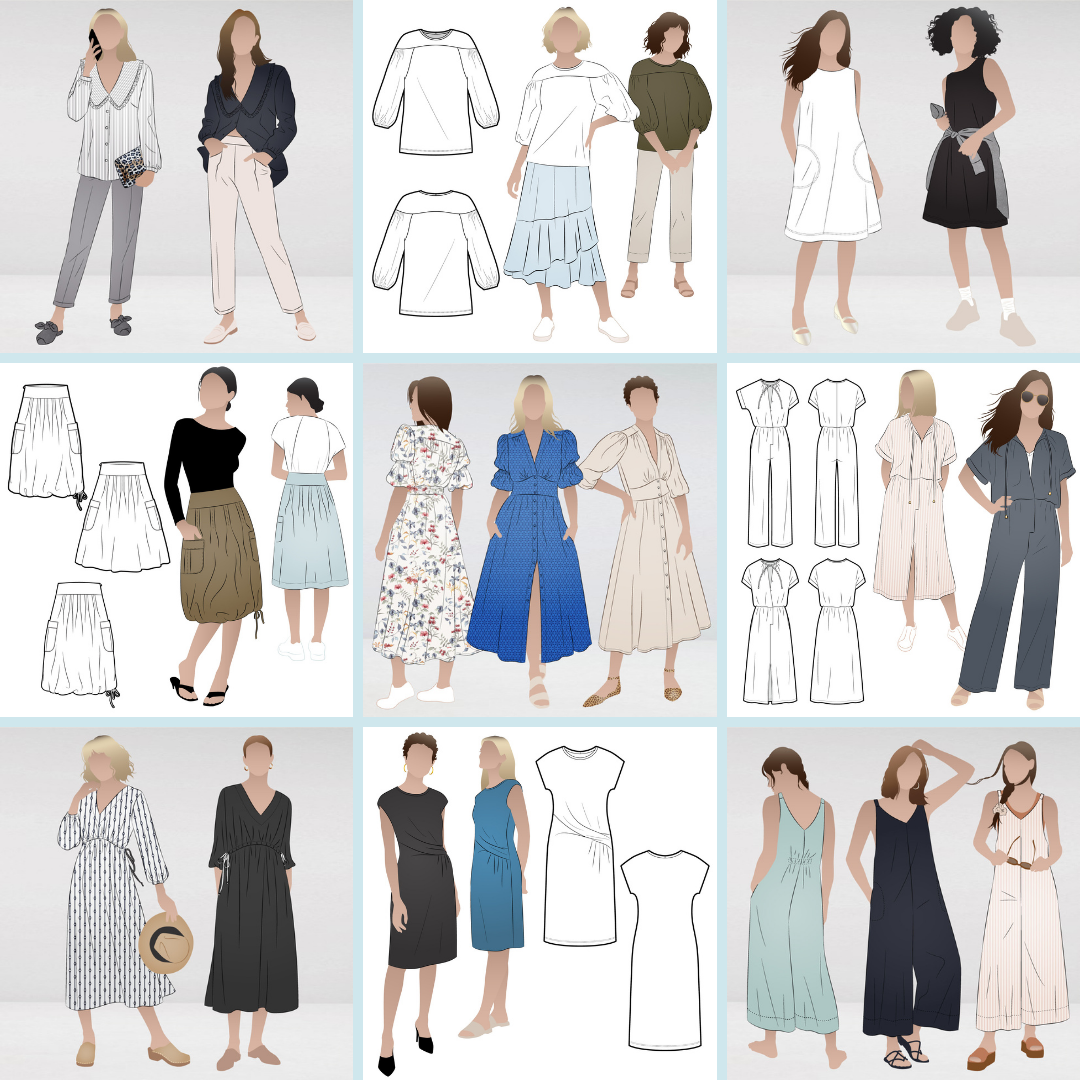 Featured Styles
Row 1: Kennie Shirt & Billie Pant ~ Lorna Knit Top & Sorrento Skirt ~ Lena Shift Dress
Row 2: Richmond Utility Skirt ~ Belle Woven Dress ~ Eadie Woven Jumpsuit Dress
Row 3: Naomi Woven Dress ~ Corina Knit Dress ~ Norman Jumpsuit
Until next time, happy sewing from the Style Arc team.