The ever popular Ethel Designer Top and Pant sewing patterns have had an update. Don't worry, they are the same patterns that you know and love but with new and improved instructions and pattern formats.
The Ethel Top and Pant patterns are now available in:
Printed pattern single size | Printed pattern multi-size
PDF pattern single size (now including A0) | LAYERED PDF pattern multi-size
SHOP ETHEL TOP
SHOP ETHEL PANT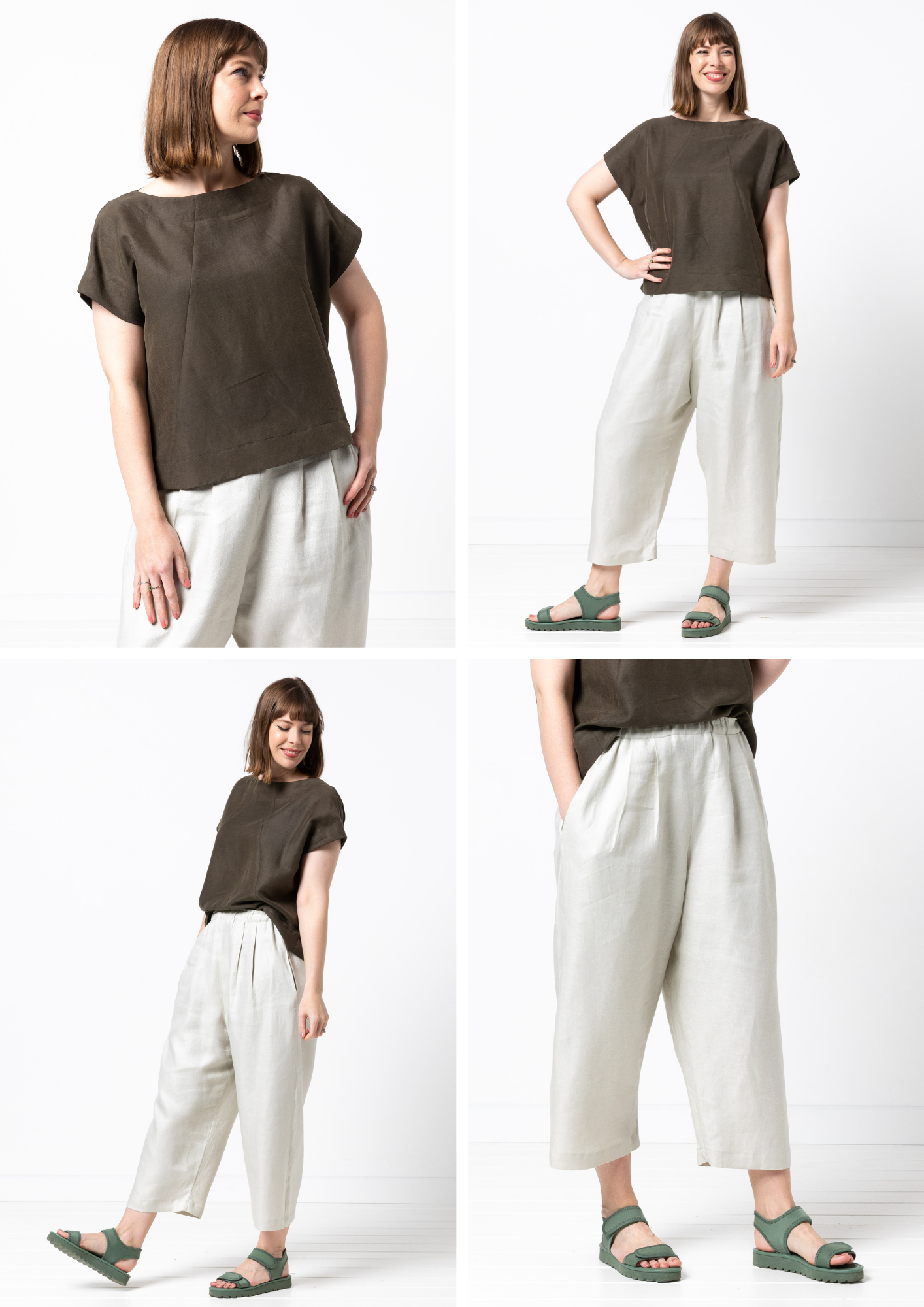 The Ethel Top and Pant make a relaxed but refined outfit and look fabulous in matching or contrasting colours or prints.
Click the button below to purchase both patterns together at 20% off!
SHOP ETHEL DISCOUNTED PATTERN BUNDLE