We have some exciting news for you. Our new and expanded children's sizing is now a reality! We are delighted to announce that we have extended our children's pattern range from a size 2 all the way up to a size 14 for all new releases from now on.
Our favourite women's pant pattern is now available in children's sizes too! And that's not all… included is a shirred top pattern that will complete the cutest summer outfit, back-to-school ensemble or perfect weekend attire. The Barry Kids Pant and Top Set offers the ultimate complete outfit solution, combining style and comfort effortlessly.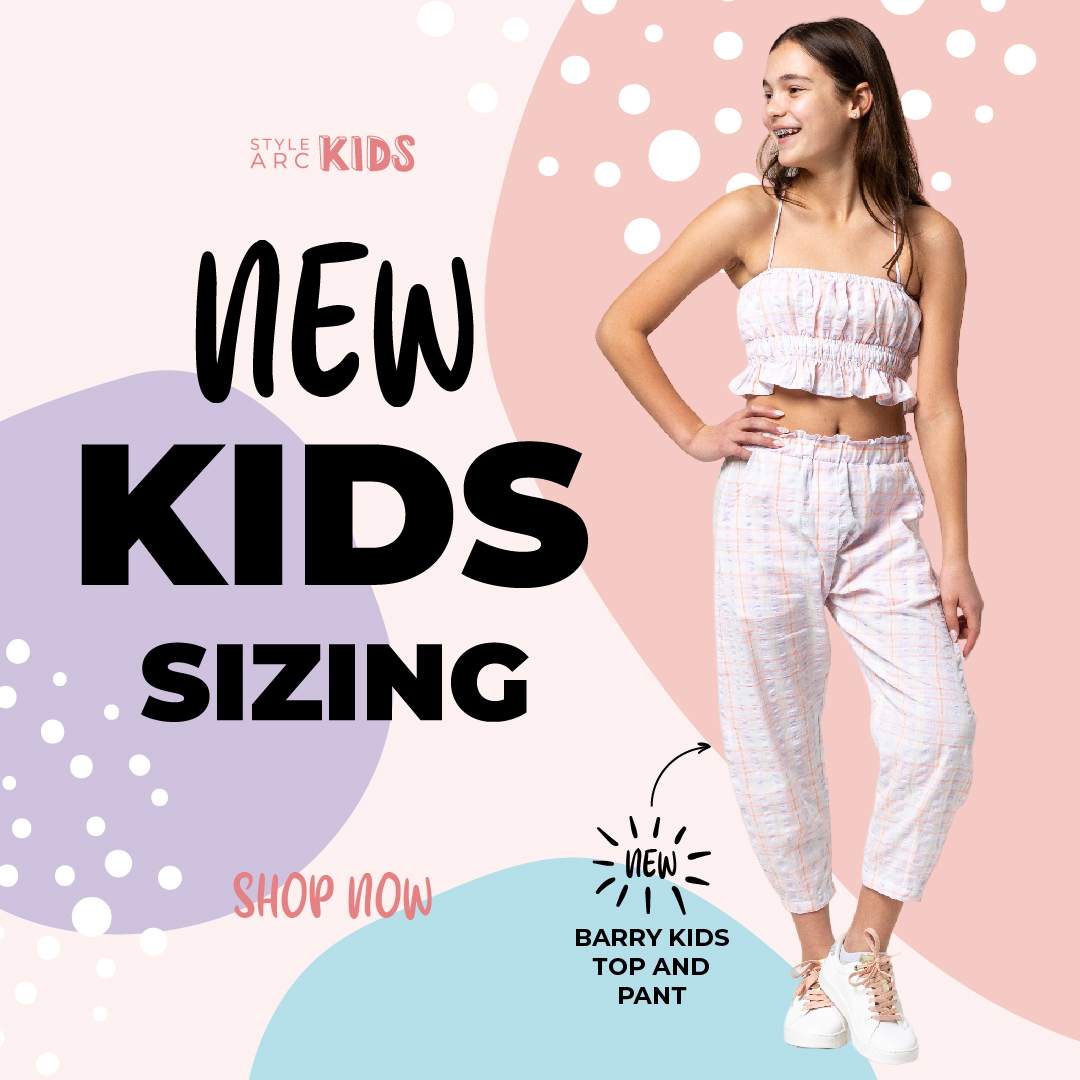 Whether it's the classic charm of cords or the breezy elegance of linens, this pattern provides endless possibilities to express your child's unique fashion sense. Embrace the new era of inclusive sizing and choose the perfect fabric to create an outfit that your child will adore!