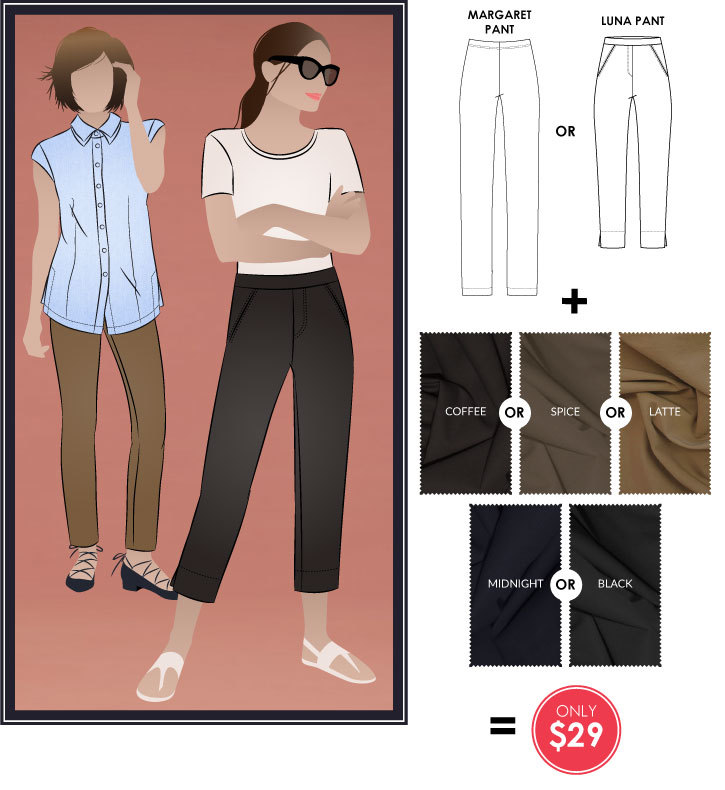 Did you know that Styla Arc also sells fabric? Our famous stretch bengaline fabric is now available in coffee. We've bundled this fabulous dark licorice brown shade with two of our favourite pull-on pants, Luna and Margaret. We've also got some gorgeous earthy shades and some classic hues available too. Check out our Luna Bundles and Margaret Bundles now!
You can buy our fabrics separately too. Stocks for coffee and spice bengaline are limited, so don't miss out. We can't get enough of the amazing bengaline fabric. It has enough stretch for you to make a comfortable pull-on pant, but with a gorgeous tailored look.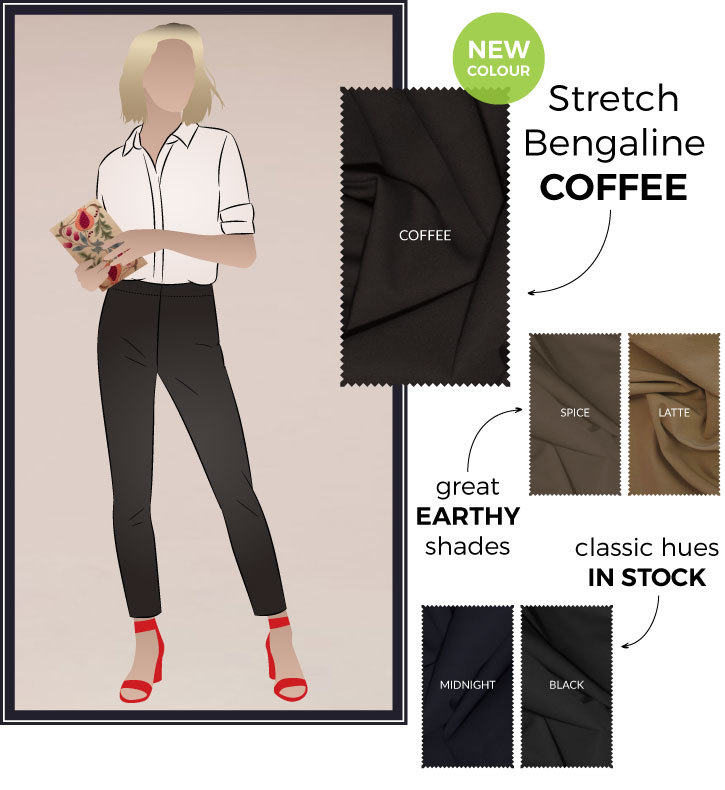 Until next time, happy sewing!