Hi everyone!
Our famous Bengaline fabric is now available in a new colour – Nutmeg. After the success of our recent bundles, we've also made it available in a discounted fabric bundle with our Sage Pant. We've also restocked out Sage Pant bundles in black and midnight colours too!
Bengaline really is one of our favourite fabrics. It works like magic! You get the comfort of a pull-on pant but with the style of a tailored garment. Give it a go, we think you'll love it. Check out the range of Bengaline colours currently available here.
Not interested in pants? No problems! We had Bengaline in mind for a number of our dresses, including Heather, Layla, Kristin and Darla. Skirts like Ursula, Halle and Adrienne are also fabulous options for Bengaline too!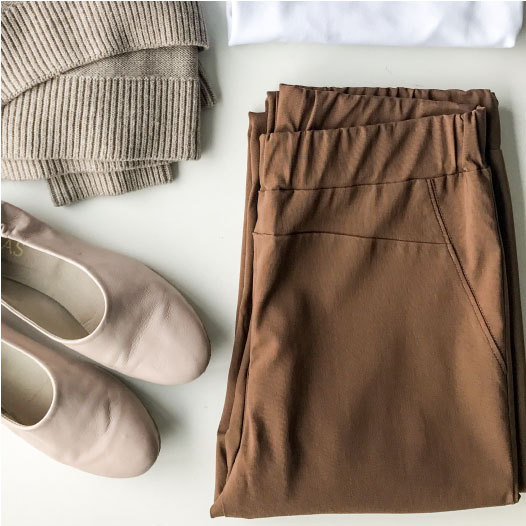 Don't forget that digital PDF patterns are now available from www.stylearc.com. You can also get your free PDF pattern of the month with any pattern purchase by adding one of our two freebies – the Sia Knit Dress or the Pleated Pia Top to your cart. Just click on the green coupon at the checkout to get your monthly freebie for FREE. PDF patterns are emailed out automatically – so please make sure you get your email address right!
Just before I go, please keep sharing photos of your amazing creations with us! You can send them to us by email or post them on Instagram. We'll always find them if you use the #stylearc hashtag. It really does make our day to see your fabulous Style Arc creations from all around the world. It gives us the motivation to create more fabulous new styles.
Until next time, happy sewing!
Chloe and the Style Arc team