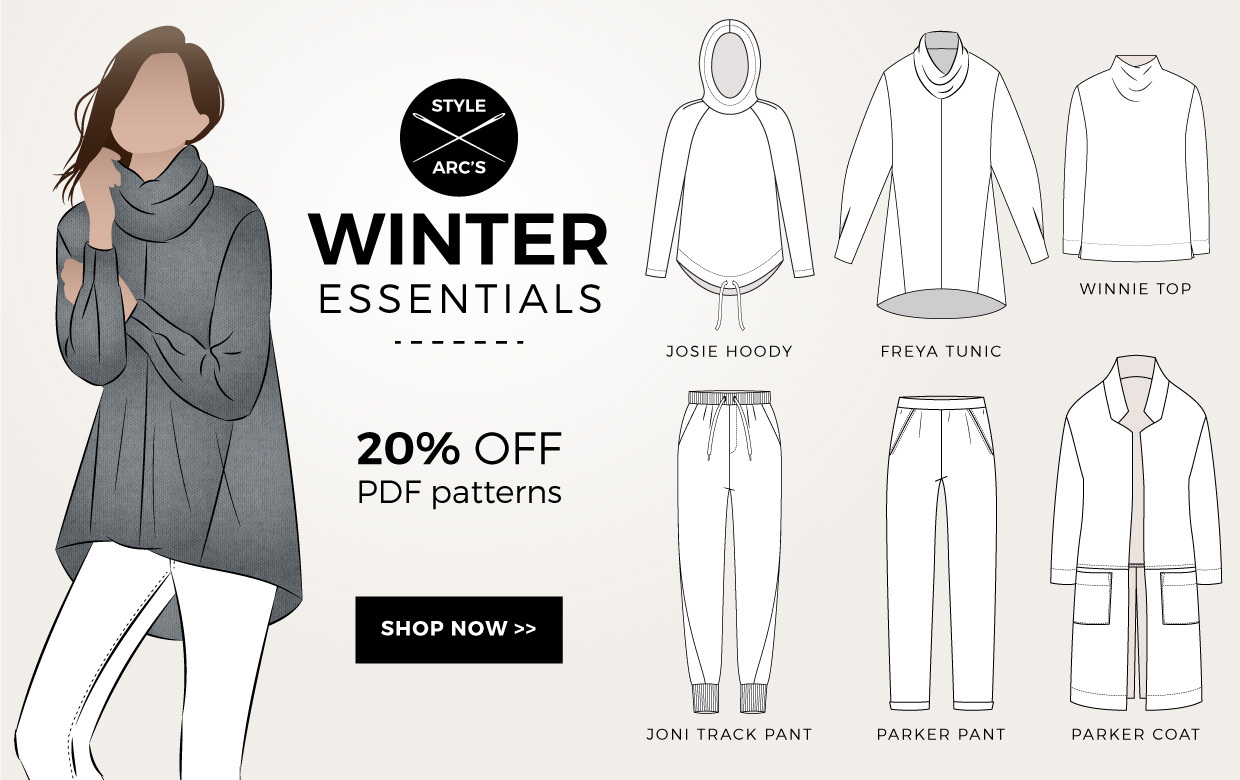 Do you dread the morning routine of choosing what you're going to wear? Do you have a wardrobe full of clothes but say the same thing every morning, "I have nothing to wear!" Well, here at Style Arc we have created a small capsule of easy to medium patterns that will support any wardrobe and allow you to put together some gorgeous outfits. Whether it's winter or summer where you are, we've got you covered! For a limited time only we're giving you 20% off these gorgeous essential PDF styles! Click through to check them out.
You don't need to enter a coupon code. Prices are already discounted in our store now!
Not only do these patterns support your current wardrobe, these styles are interchangeable and create effortless looks on their own. In some ways these are all basic styles but the design lines set them apart.
Get in quick though, this 20% discount offer will end on Friday! Why not snap up a discount, raid your fabric stash and come up with some gorgeous new garments by the end of the weekend? Your weekend sewing is sorted!
Until next time, happy sewing!