It's a new month and that means a new freebie! We think you are going to love our new release sewing pattern freebie, The Kitt Knit Dress. It's a super comfortable throw on style. This easy wear dress sewing pattern has a cocoon shape, extended shoulder line and patch pockets. This style calls for a fabric with a soft drape, think slinky jersey like bamboo or viscose. Our sample is made up in a slinky geometric print jersey from the Cloth Shop Ivanhoe.
Our new freebie is available in Hard Copy Single Size, Hard Copy Multi-size, PDF Single Size and PDF Multi-size.
To gain your freebie, you need to purchase a pattern at www.stylearc.com and once in your cart, select your freebie of choice and click the coupon to get your freebie pattern for free!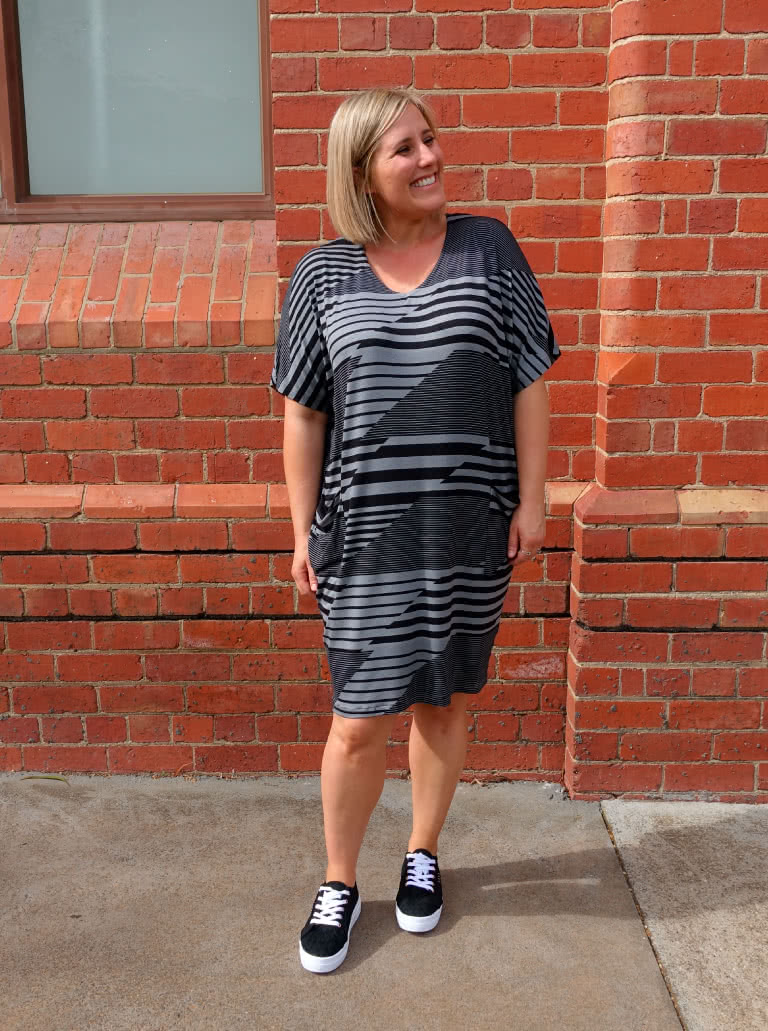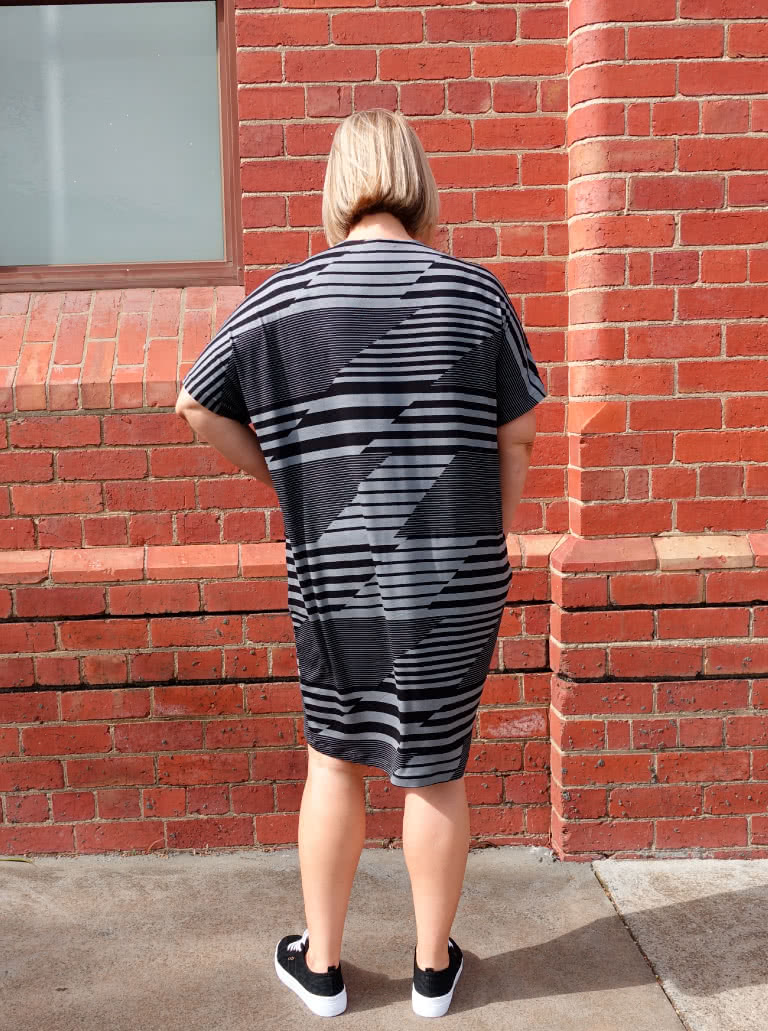 We have two freebie sewing patterns every month! Our second freebie option this month is the much loved Como Knit Pant. The perfect knit pant this style is wide leg, but not to wide, has a flat elastic waist band and in seam pockets. Make the full or crop length, which ever you prefer.
We are excited to now offer this pattern in Hard Copy Multi-size and PDF Multi-size as well as Hard Copy Single Sizee and PDF Single Size.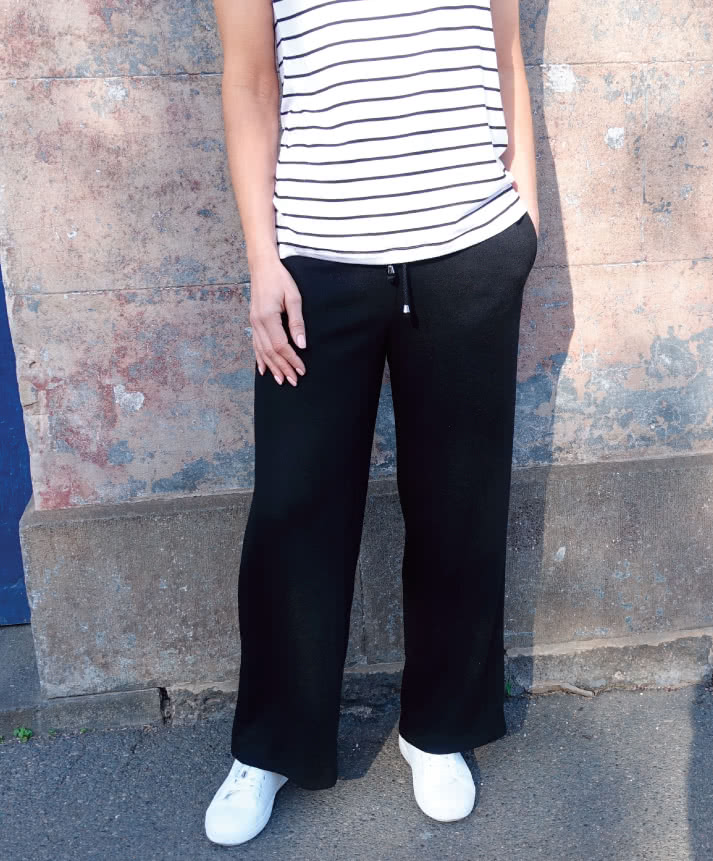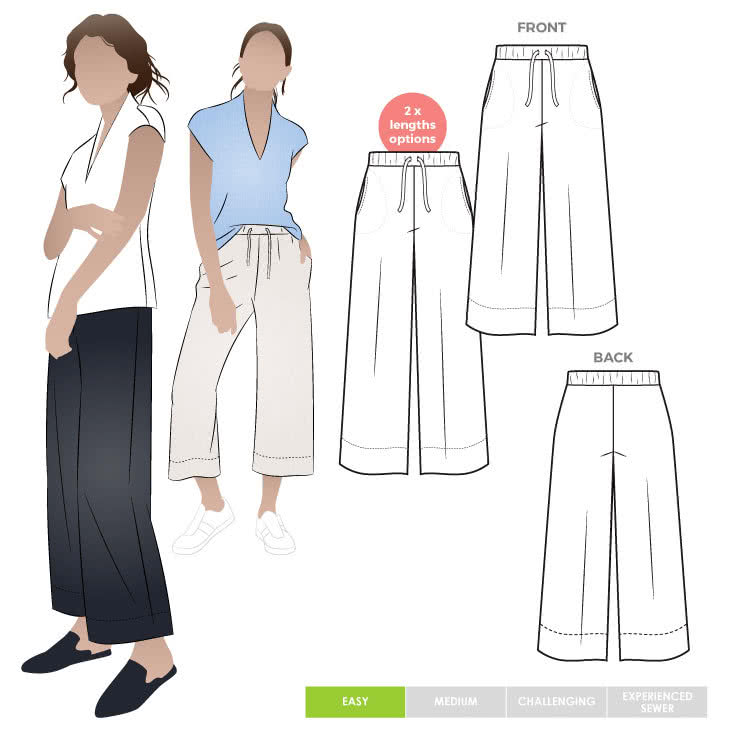 We also have exciting news for our Amazon shoppers! We have recently updated our Amazon.com and Amazon.co.uk sites and added over 20 new styles. These new styles include some of our most popular new releases like the Gertrude Dress, Bob Woven Pant, Betty Woven Tunic, Bonnie Skirt and Tops, Adelaide Woven Jacket, Elwood Jean and Montana Midi Dress.
Until next time, happy sewing from the Style Arc team!