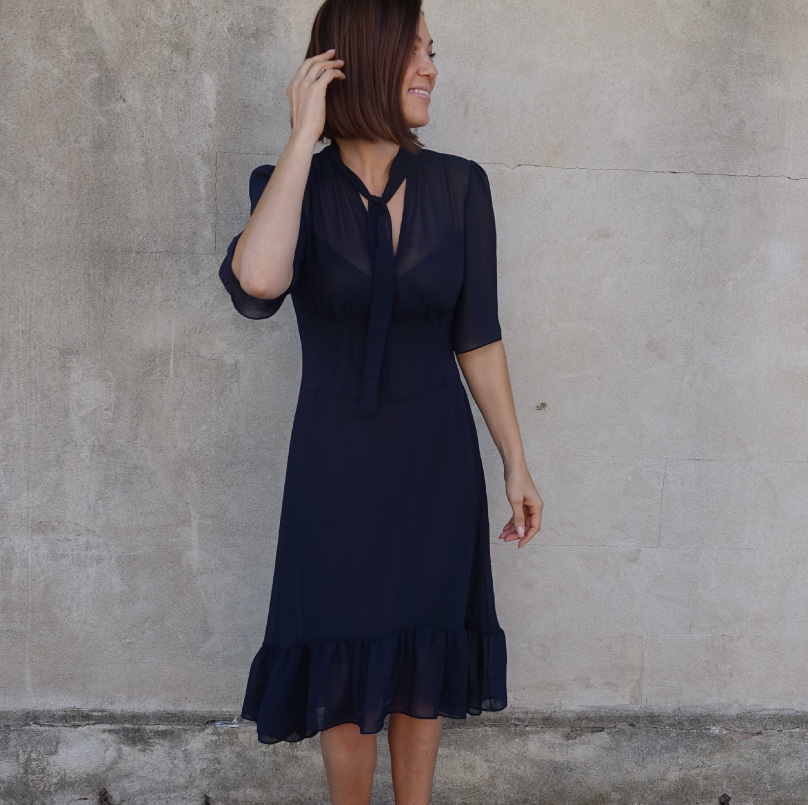 I just wanted to remind you all about our gorgeous Valentina Dress sewing pattern. As 2017 rolls away, why not let her make a splash and bring out your party girl?
The holiday season is almost upon us, and our Valentina Dress is the perfect party dress! Her soft and feminine silhouette gives a touch of class the office party, the New Year celebration or any special occasion! She is even superb for a romantic dîner à deux!
The gorgeous and versatile Valentina Dress also comes with her own separate slip pattern. She is available in paper, PDF or via Etsy.