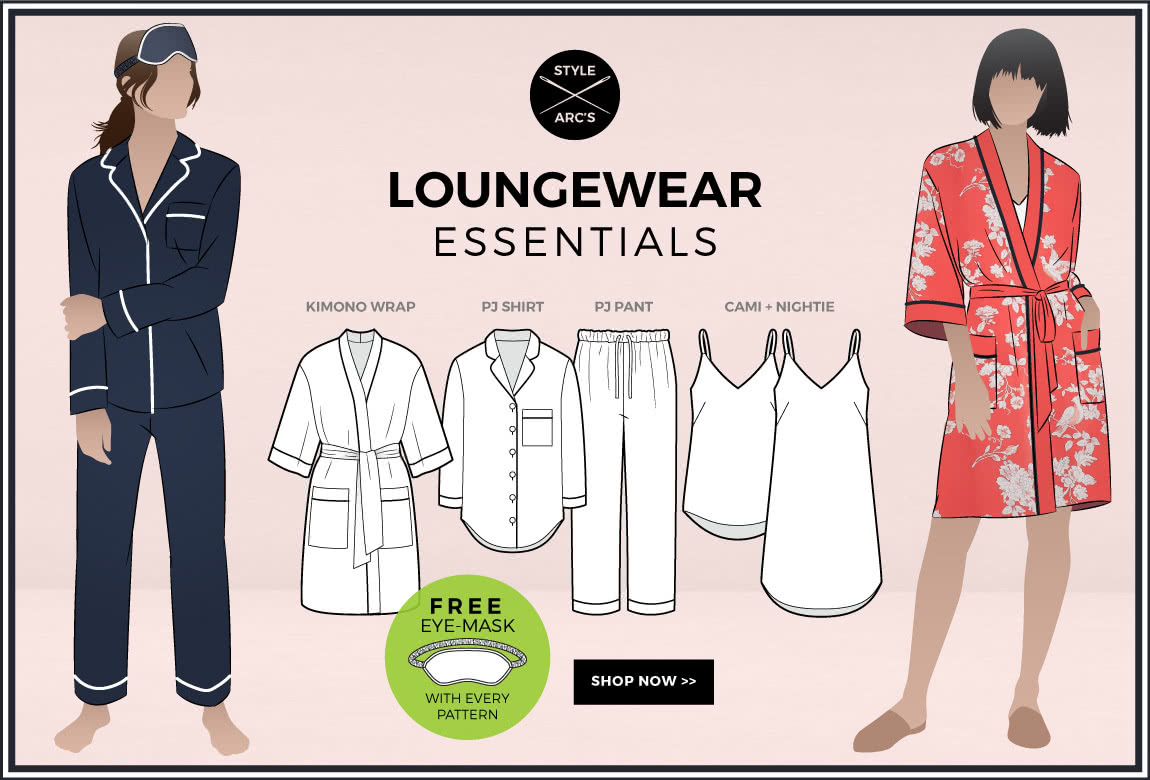 Today we are very excited to announce the release of our first loungewear sewing patterns for women. We spend almost half of our time asleep, so it seems sensible to give bedtime equal attention style wise. In the collection you will find some gorgeous comfy new styles including a discounted Pyjama Shirt and Pant bundle, PJ shirt, PJ pant, Camisole / Nightie and Robe. Each of the loungewear sewing patterns comes with a free eye-mask pattern to complete the look.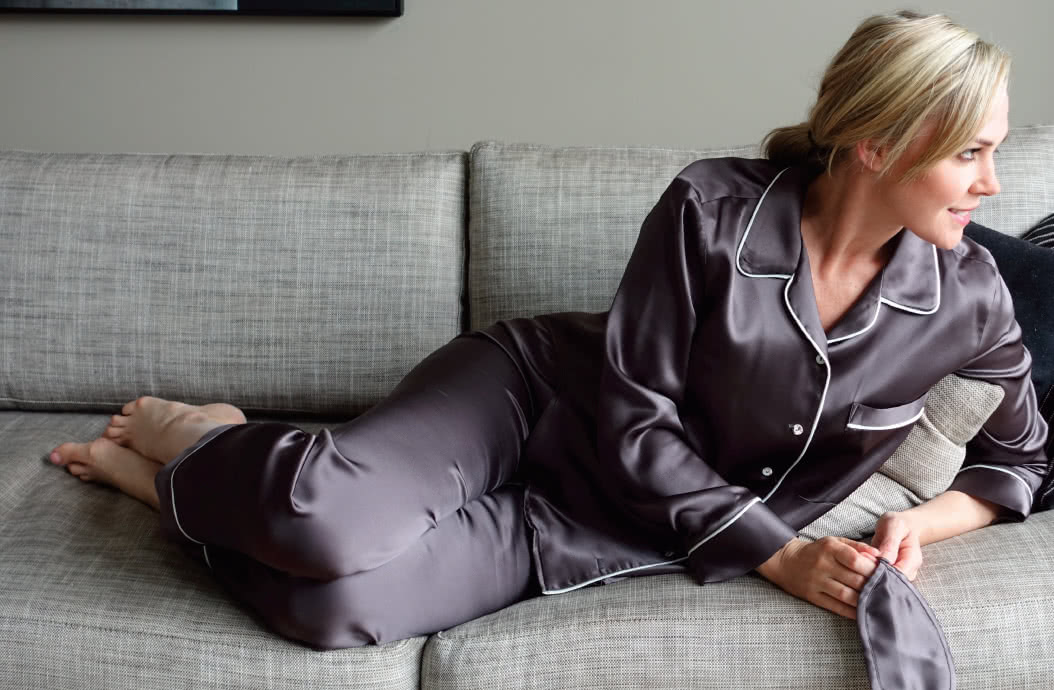 In today's busy world we need to take time to look after ourselves and what better way than making your own luxurious Pyjamas or Nightie and Robe. As you unwind after a long day you will not only feel comfy but stylish. We wanted to spoil ourselves and make these lovely pieces in silk so we contacted Silk World and purchased our fabrics from there. Stay tuned to our Instagram and Facebook feeds for a special offer just for you soon!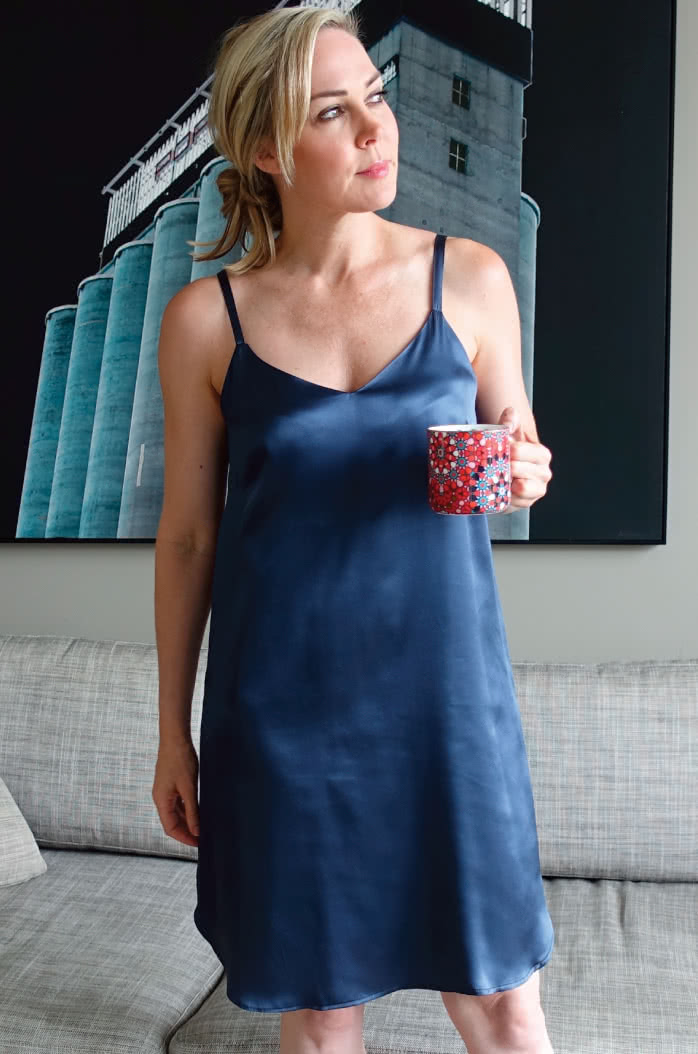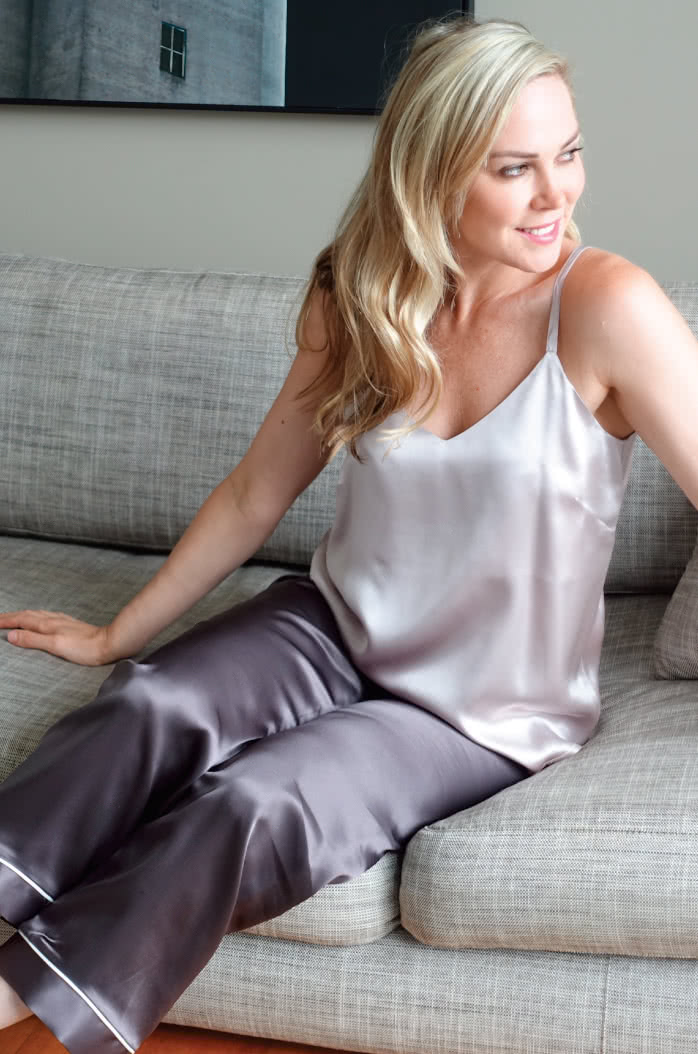 At Style Arc HQ we say "Lounge all day and sleep all night in our loungewear collection"… At least until Monday rolls around!
Until next time xx