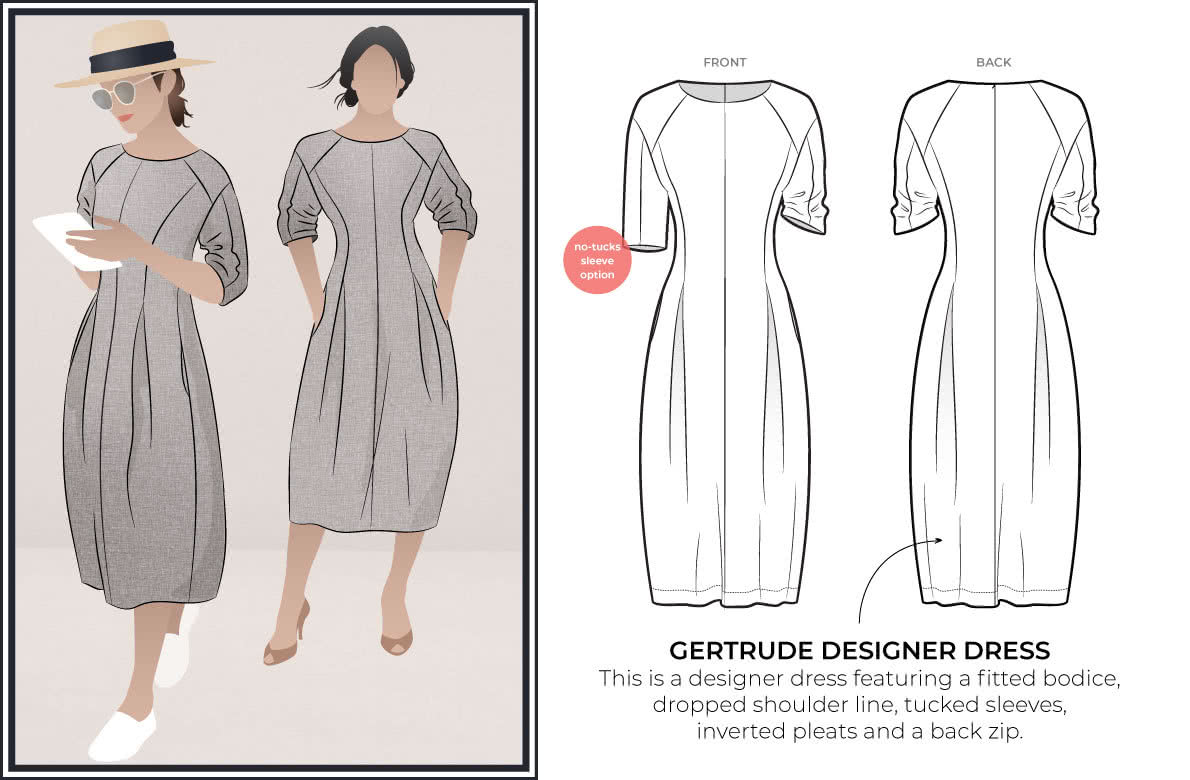 Have you ever looked in your wardrobe and thought I'm missing that that perfect dress for that special occasion? We often receive invites in the post with happiness and joy, which is usually followed by panic through thinking what will I wear?! Do not fret because we have that perfect dress sewing pattern that will have you skipping out to door. Our Gertrude Designer Dress is both elegant and modern and available in the following formats: paper single-size, paper multi-size, PDF single size and PDF multi-size.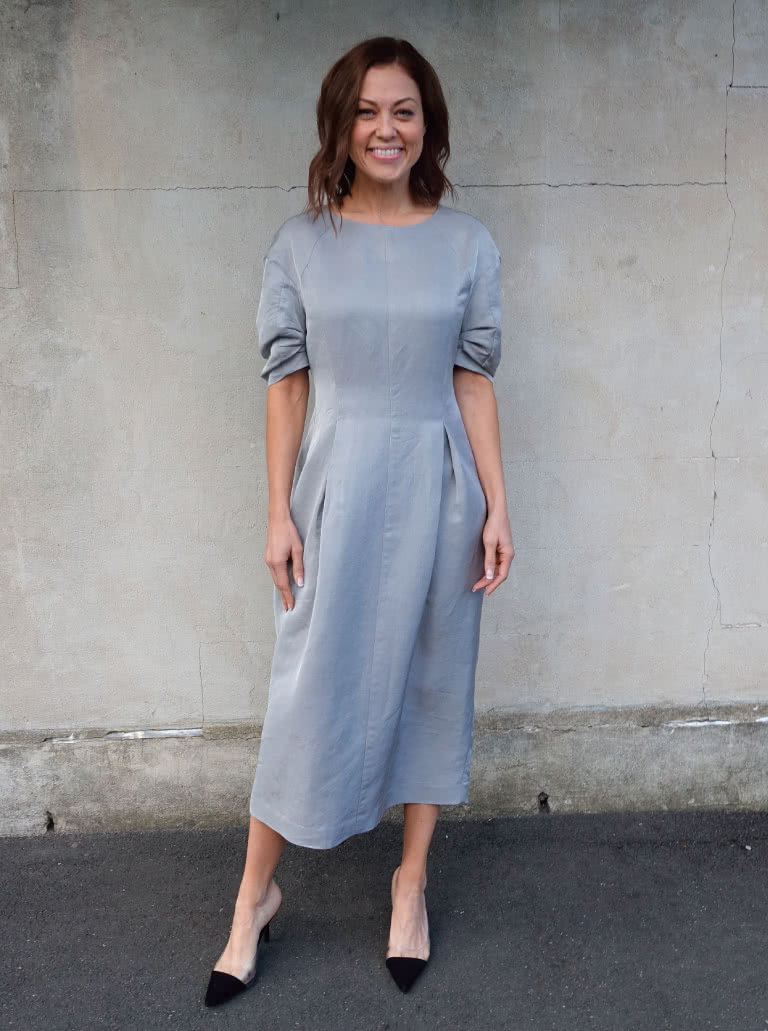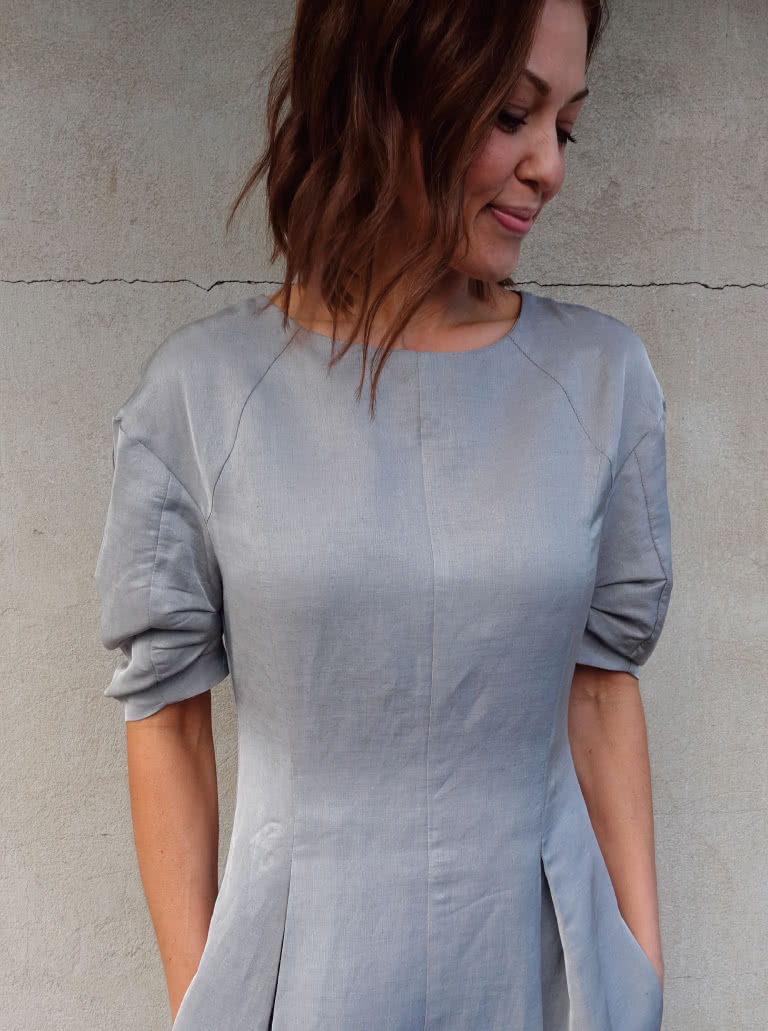 We made our sample in a lovely linen/silk and selected a subtle grey tone. You don't need to play it safe though, why not opt for a punchy print or a bold colour if it's a summer event? With reverse inverted pleats to give this dress its unique shape, fitted bodice and dropped shoulder and under-sleeve tucks makes Gertrude hard to resist! And *cough* did we mention it has pockets?
If you are looking to fill that gap in your wardrobe or you love fashionable dresses then we think you'll love Gertrude. She'll have you feeling amazing whilst not upstaging any brides!
Until next time, happy sewing!