Our much-loved bengaline is back in the new Evoke Print, combining sand and black in a stylish geometric print. Just in time for trans-seasonal dressing, we have paired the Evoke Bengaline with our Sage Pant in a fabulous discounted bundle. You get all the fabric you need, plus the pattern in a single discounted bundle.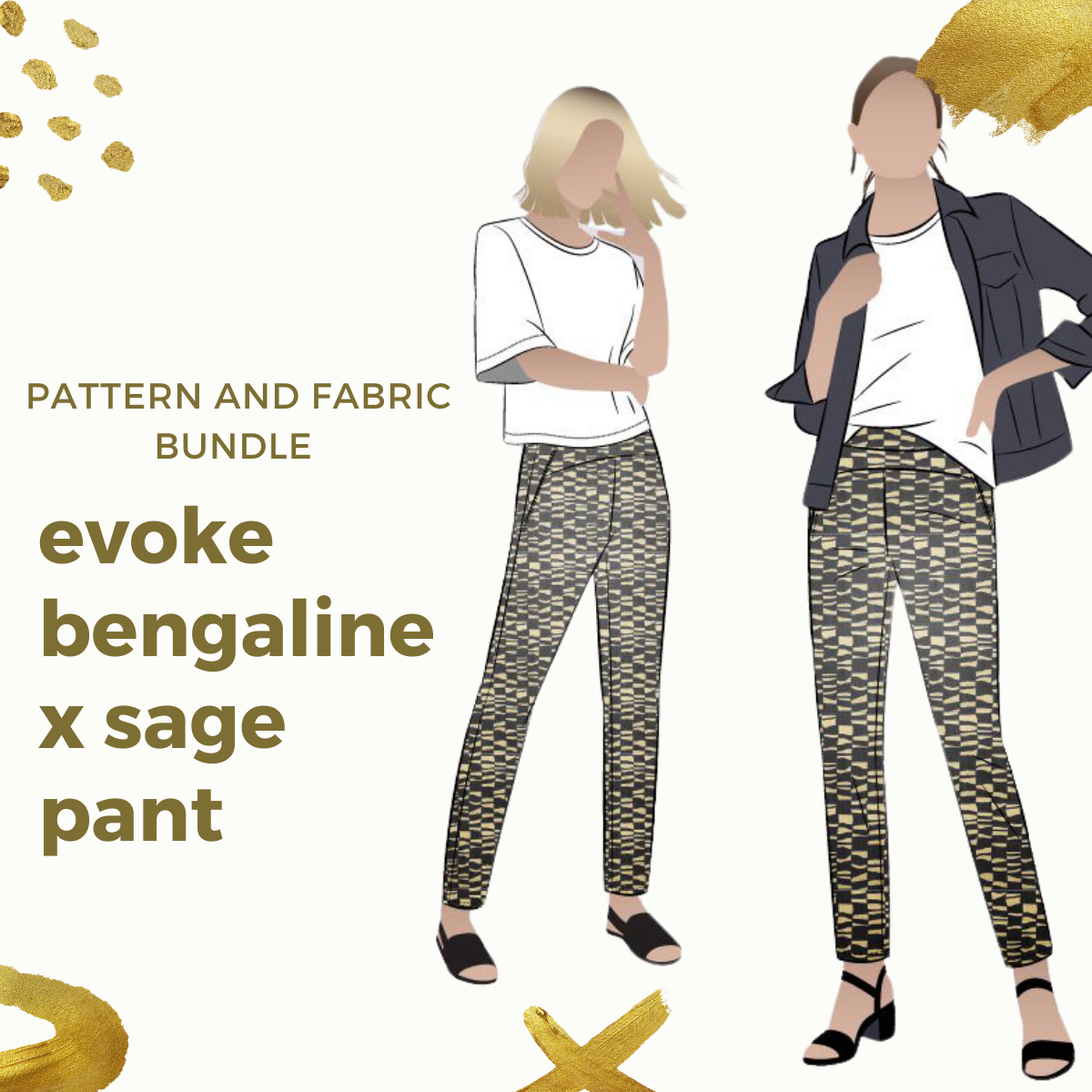 You can now purchase the Sage Pant and Evoke Bengaline Fabric in a fantastic value bundle for just $29.
Hurry this bundle is available in limited quantities!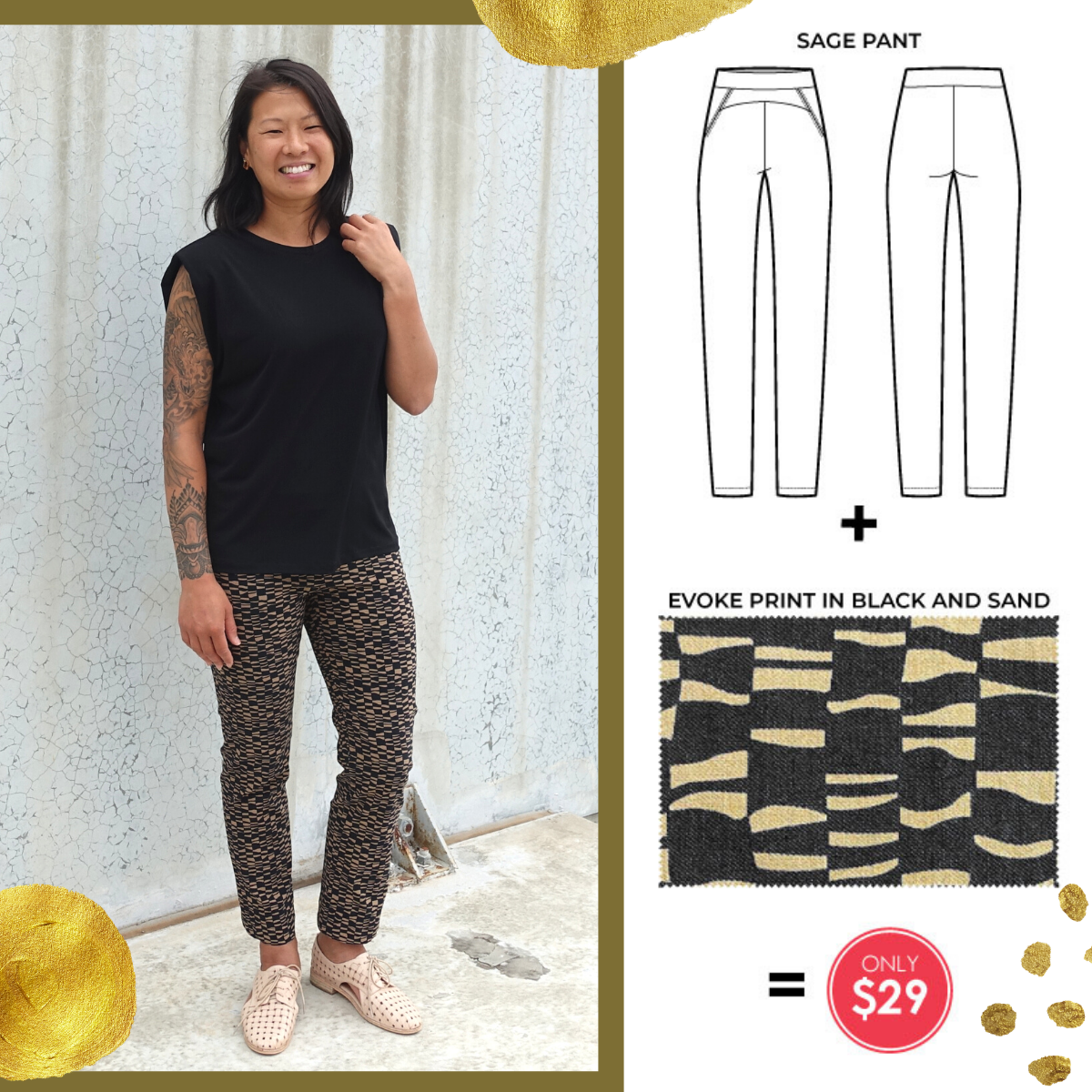 Not interested in the fabric? No problems, the Sage Pant is a classic, no matter which print or plain colourway you choose. You can buy the pattern separately here. We designed this style with the ever-popular bengaline fabric in mind. Sage is an easy-wear slip on style, featuring a slim leg opening, shaped front yoke and side panels.
Until next time, happy sewing from the Style Arc team.
PS: Want your favourite store to stock Style Arc patterns? Tell them to get in touch! Want to join the growing list of International Style Arc Stockists? Click here to find out how!