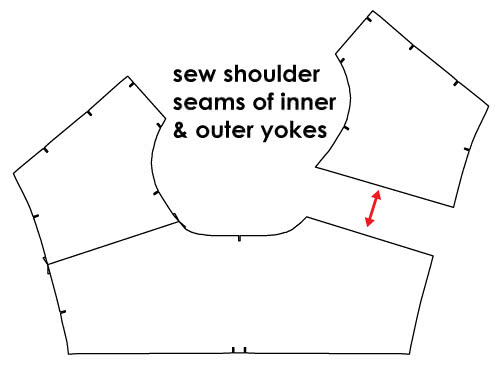 Step 1
Sew shoulder seams of both top & inner yokes (sometimes front & back yokes are connected together into one piece).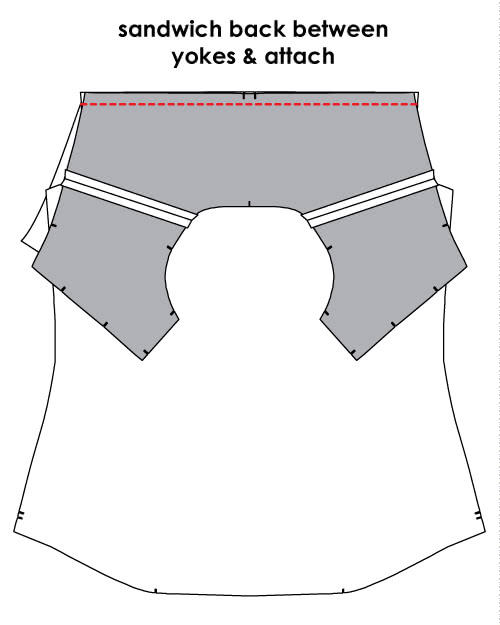 Step 2
Sandwich back piece between yokes & sew back seam.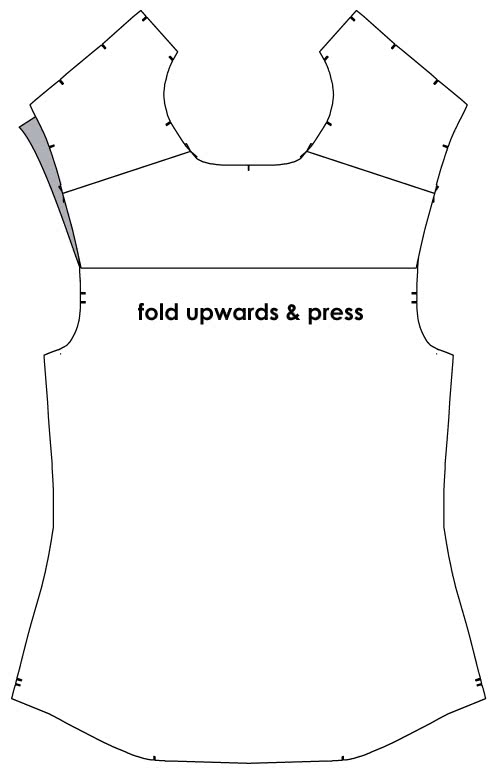 Step 3
Fold yokes upwards & press neatly.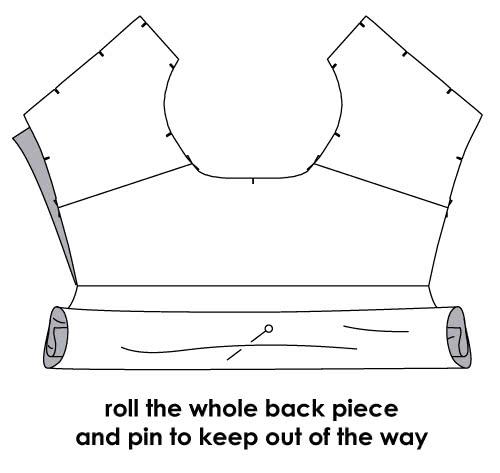 Step 4
Roll the whole back piece & pin to keep out of the way.
Step 5
Pin front pieces to top yokes (face to face) and then roll & pin front pieces to keep out the way.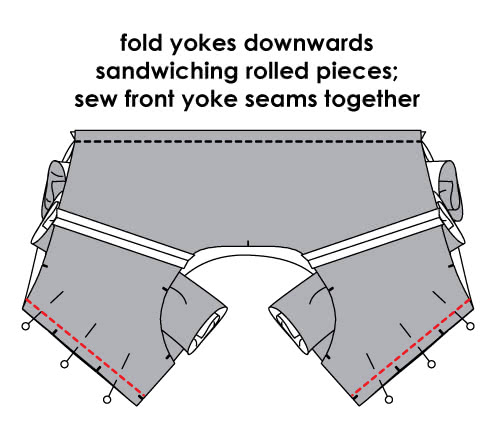 Step 6
Fold yokes downwards, sandwich rolled pieces between yokes. Then pin & sew front yoke seams.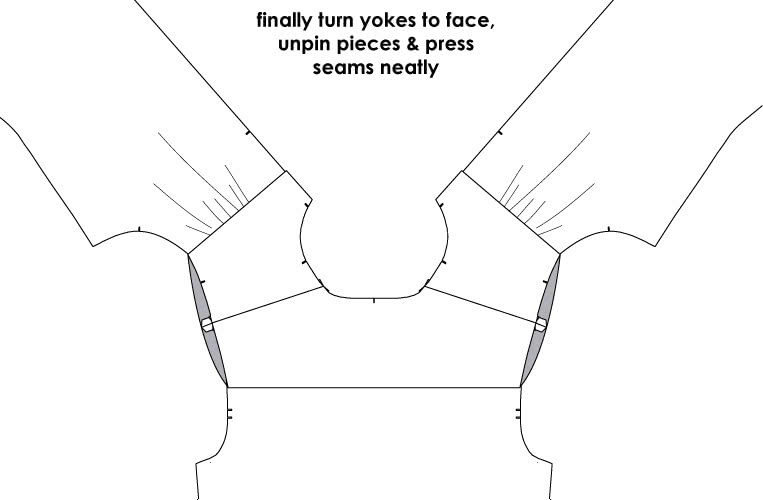 Step 7
Finally turn yokes to face releasing rolled pieces; flatten back & front pieces & press yokes seams neatly.