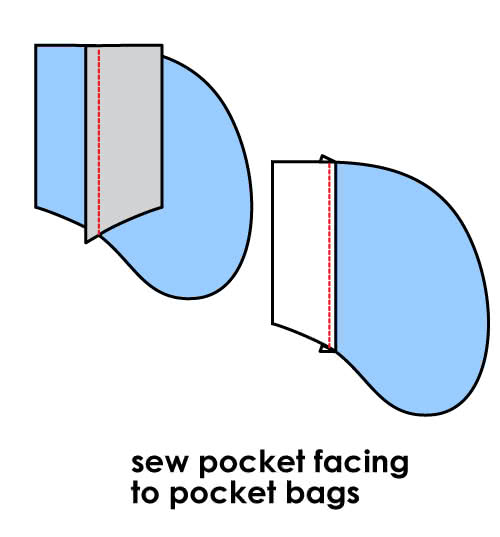 Step 1
Sew pocket facings to the pocket bags and press.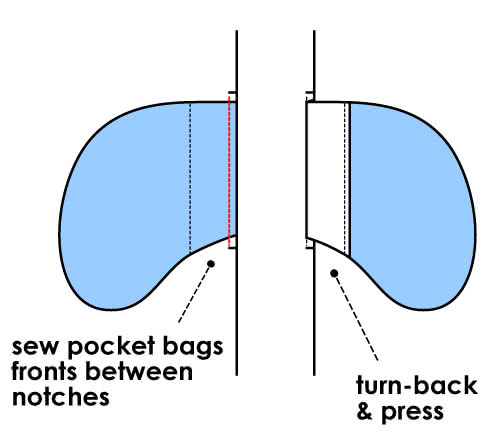 Step 2
Sew pocket bags to main piece between notches. Turn back & press lower pocket bag only.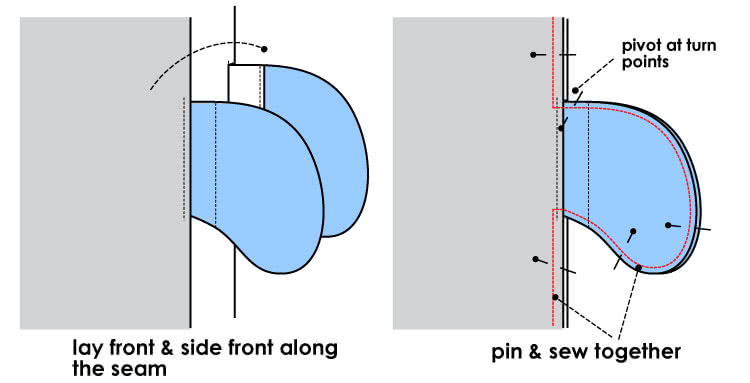 Step 3
Lay top & lower pockets, pin and stitch the seam and around pocket bags. Make sure that seams and perfectly aligned.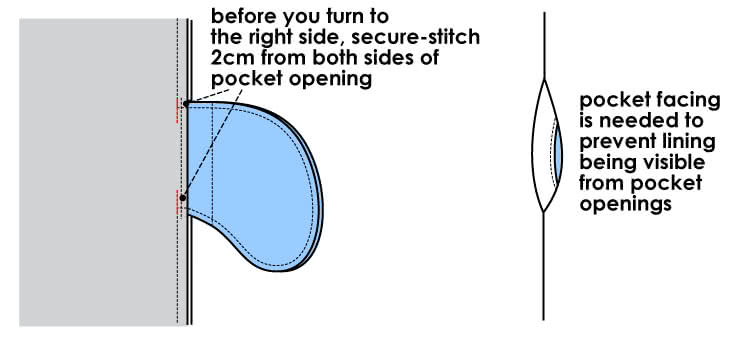 Step 4
Before you turn to right side secure-stitch 2cm from both ends of the pocket opening. Turn to face and press if required.