Step 1.
Connect side seams. Lay facing on top of main garment (right sides facing). Sew centre back, armholes & necklines stopping 5cm from shoulder seams.

Step 2.
Turn to face, press & understitch where possible.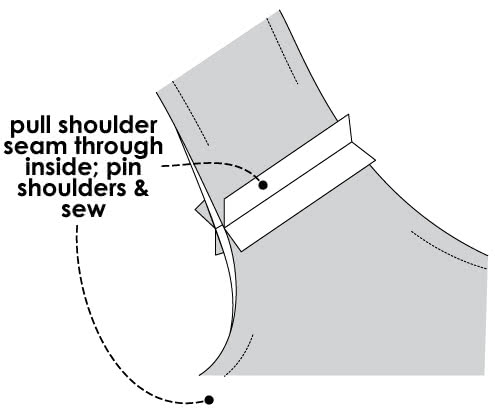 Step 3.
Pull shoulder seams through inside, pin & sew shoulder seams.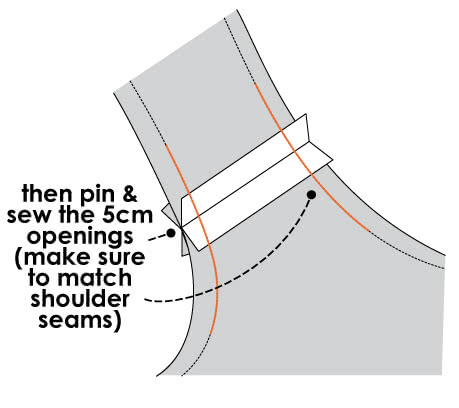 Step 4.
Then pin & sew the 5cm openings, matching shoulder seams. Finally turn to face & press the garment neatly.