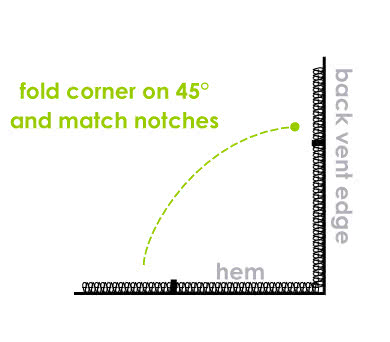 Step 1
To create a neat corner
Fold corner on 45 degrees, match notches & pin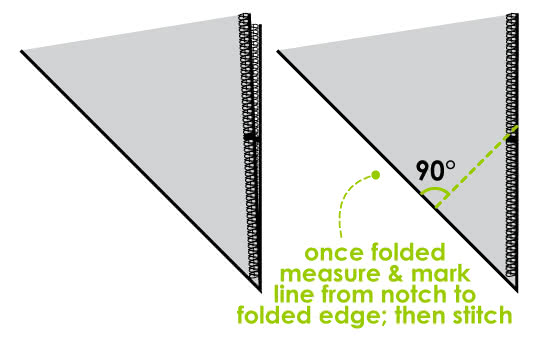 Step 2
Then using tailor's chalk draw a line front the notches to the folded edge. Make sure the line is on 90 degrees from the folded edge.
Then stitch along the line.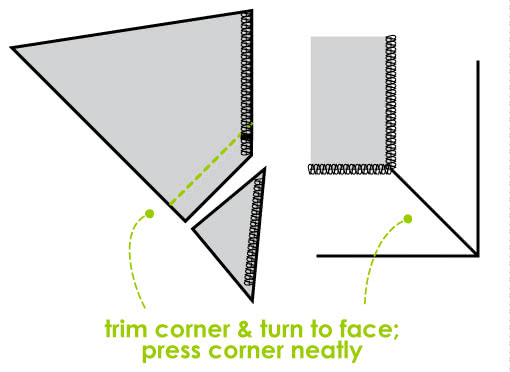 Step 3
Trim access fabric; turn to face & press finished corner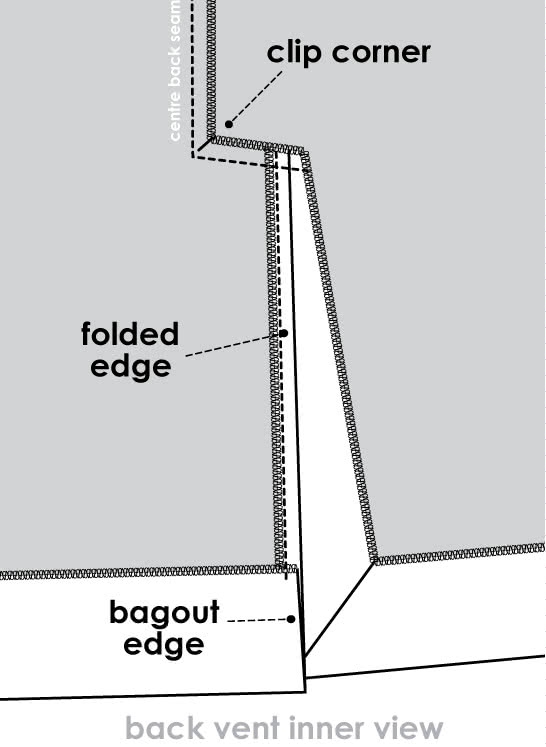 Step 4
To connect vents
Fold & stitch oposite edge of the vent.
Lay two back pieces together & pin along the centre back seam. Then sew centre back seam, pivot at corner & sew the top edge of vent.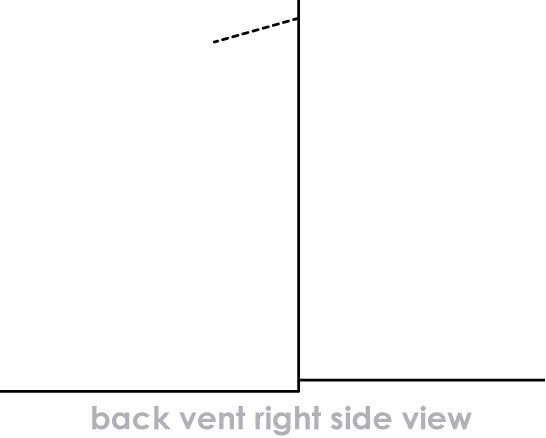 Step 5
Turn to face & press neatly.