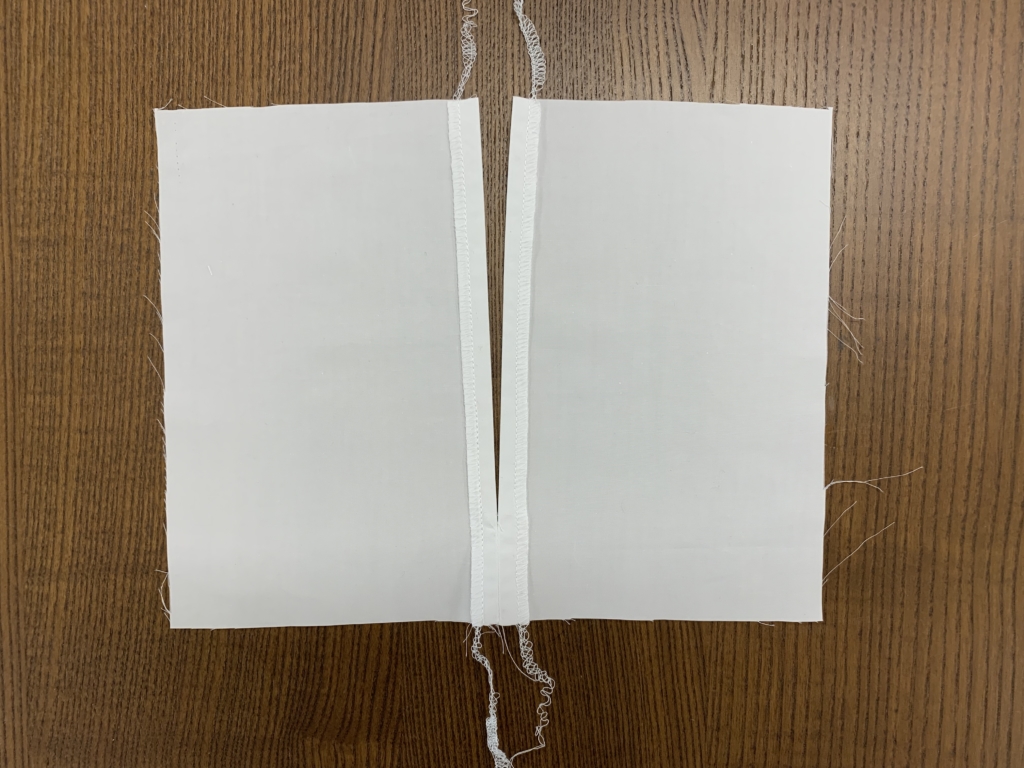 Sew the seam up to the bottom of zip, usually indicated by a notch. Press seams open and neaten with overlocker/serger.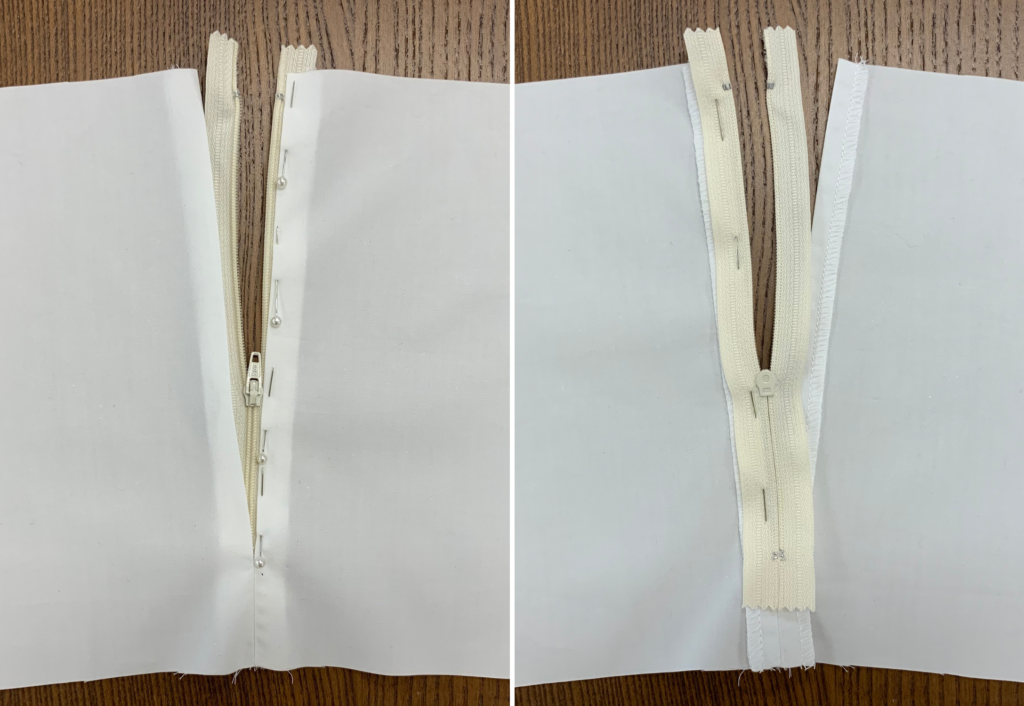 Align the right side of your zipper with the right folded edge of the fabric. There should be a small gap between the zipper teeth and the fabric edge. Pin the zipper down.
With the zip open, sew down until halfway. With the needle down, lift the presser foot and pull up the zip to close, continue sewing down.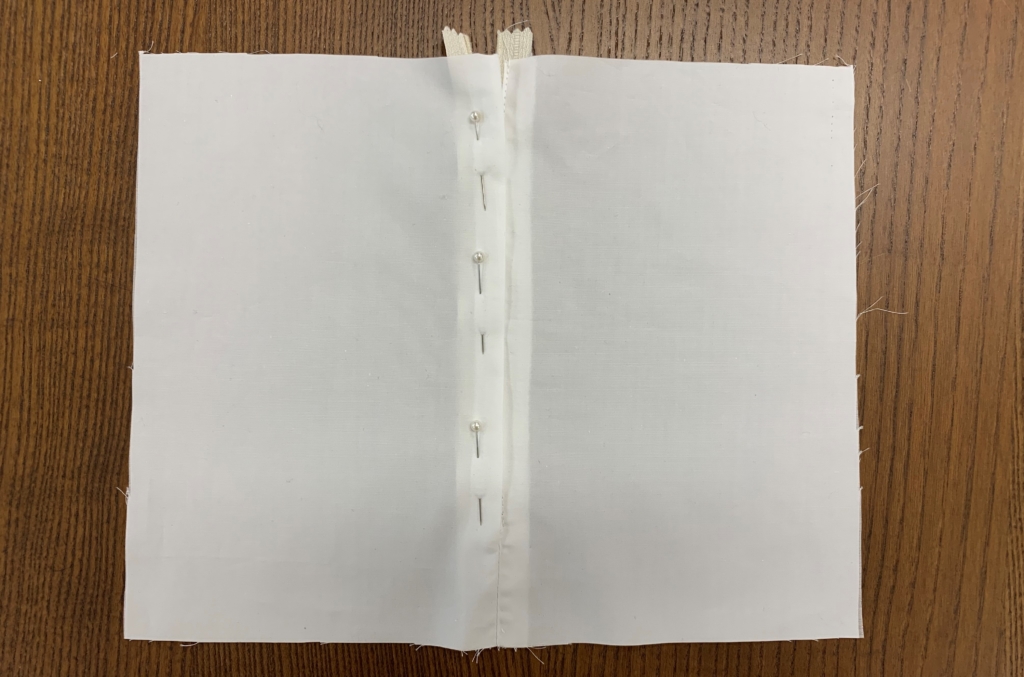 The other side of the opening will become the 'lap'. For most zips, you'll want the stitching to be 1-1.5cm (3/8-1/2″) away from the opening. You want to be sure that wherever your stitching line is, it must catch both the seam allowance and the zipper tape. With the fabric overlapping the zipper, pin the left side down.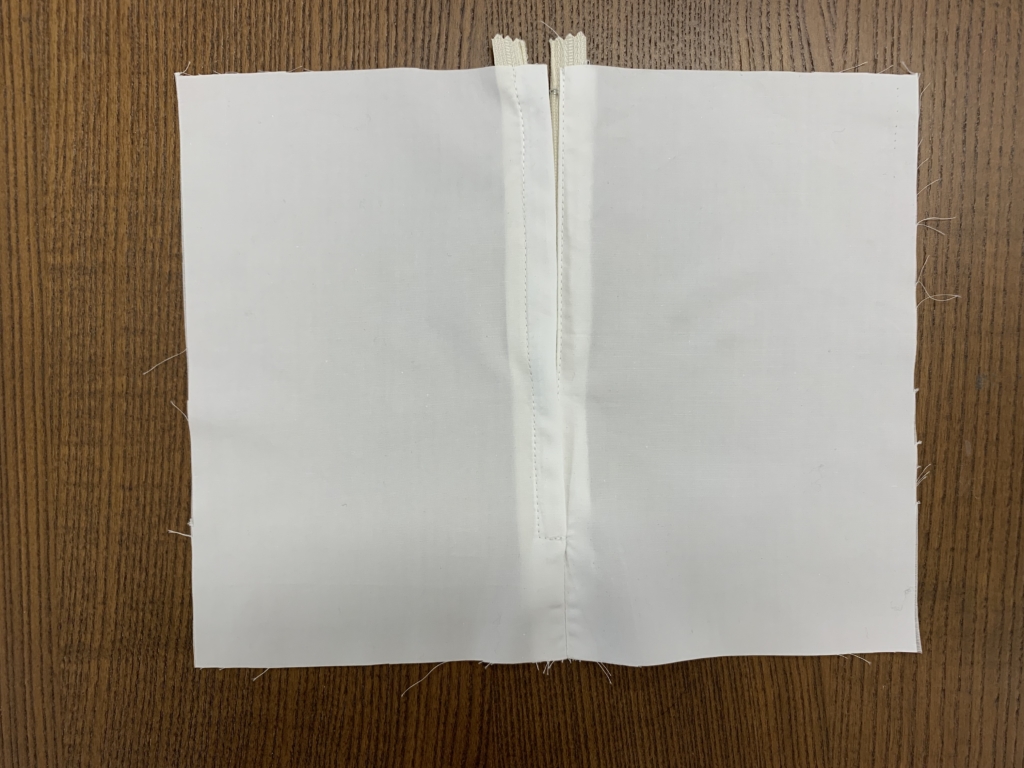 Top-stitch the zip to the left side, and across the base of the zip. Finally, lightly press your finished zip.