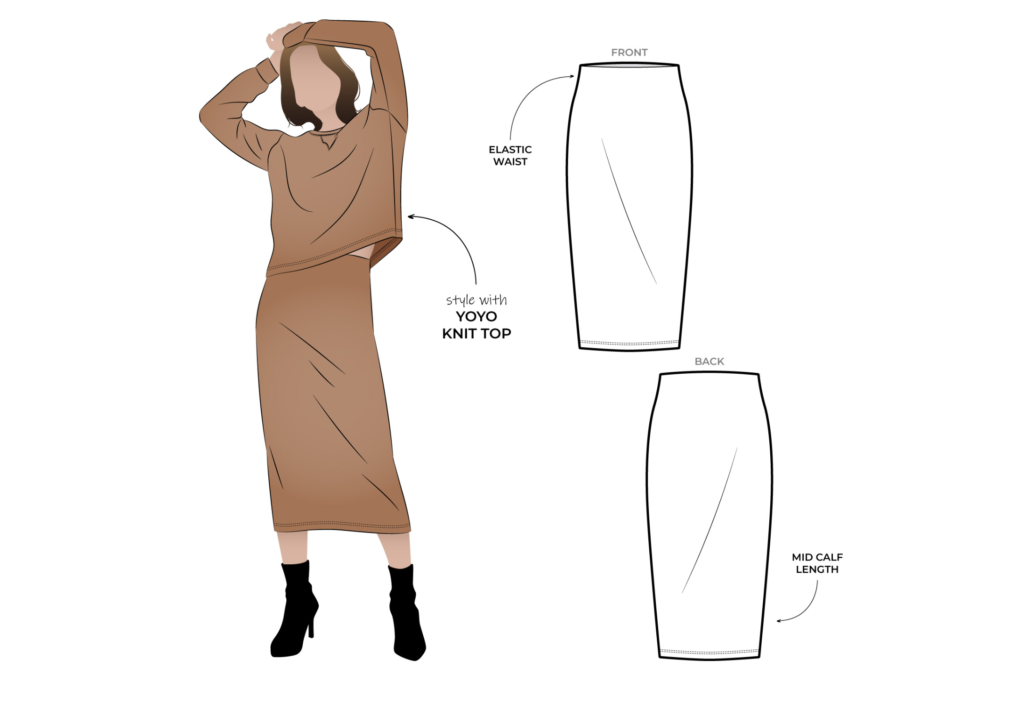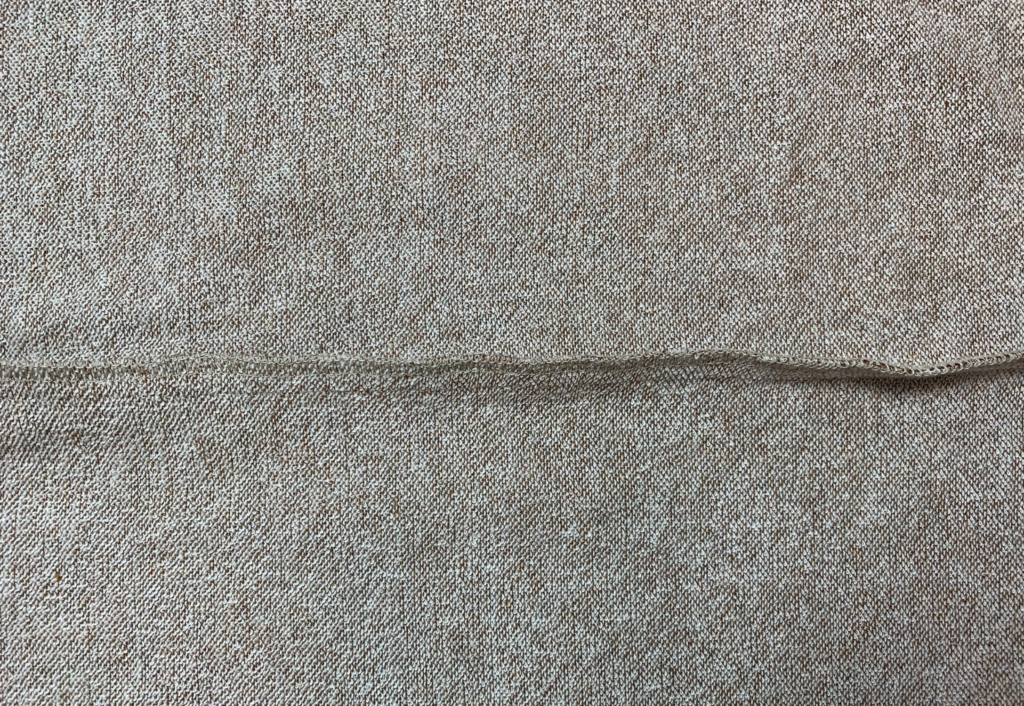 With right sides facing sew the front and back side seams together, matching notches as you sew. Neaten with an overlocker/serger and to the back.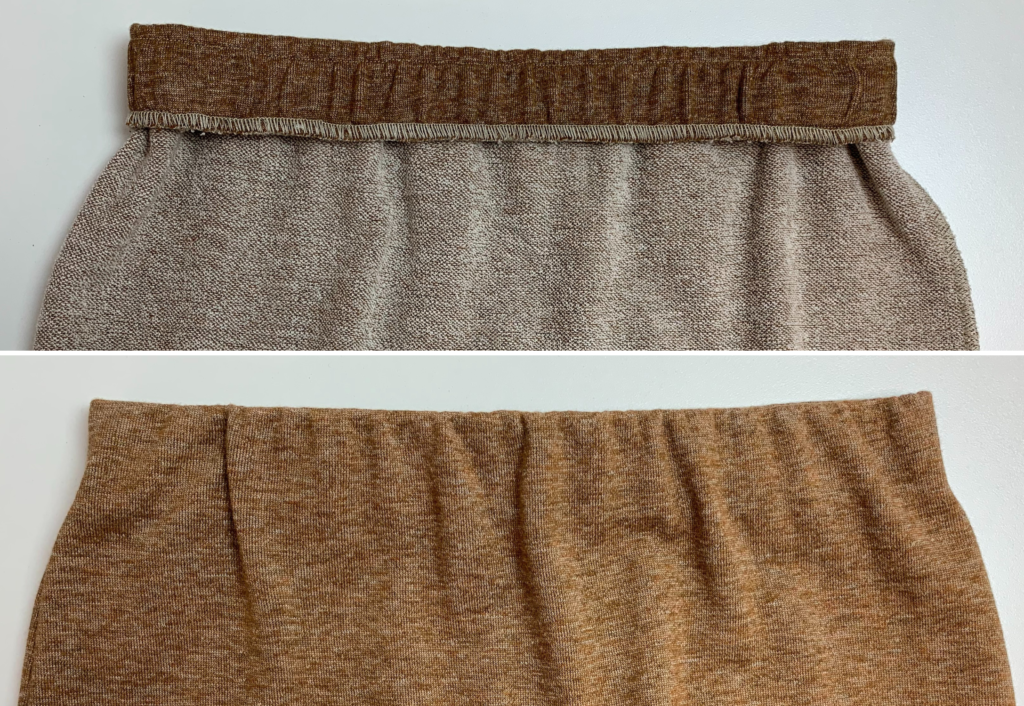 Sew the short ends of the elastic together. Mark the elastic with chalk at the centre front, centre back and side seams and pin the elastic to the
waist of the skirt matching these points.
Sew the elastic to the inside of the top edge of the skirt using your overlocker/serger, slightly stretching the elastic as you sew.
Using the fold line marked on the pattern, turn the top of the skirt, encasing the elastic, to the inside of the skirt and pin in place.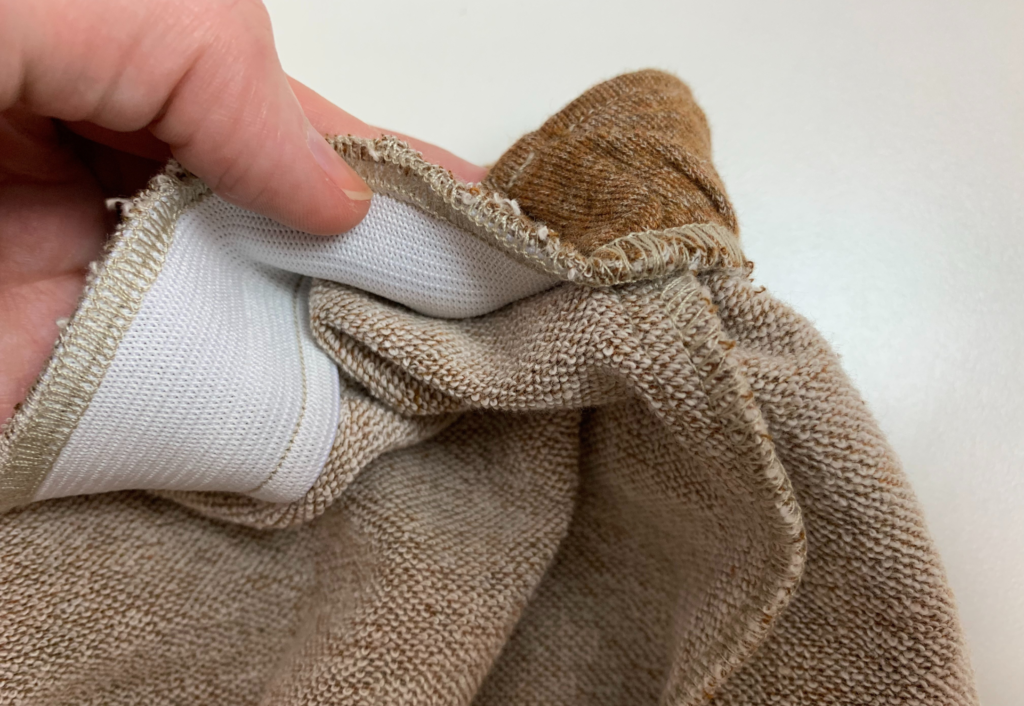 Sew a bar tack or stitch the elastic to each side seam.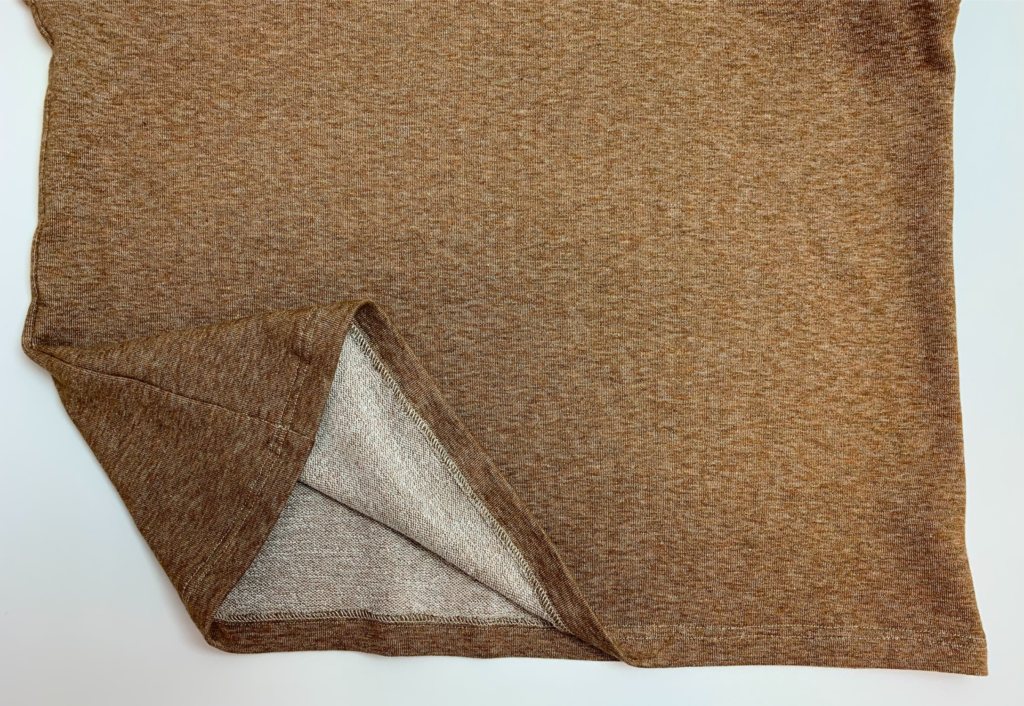 Turn the hem to the inside and stitch with a twin needle cover stitch or plain machine stitch.
Press your new skirt.