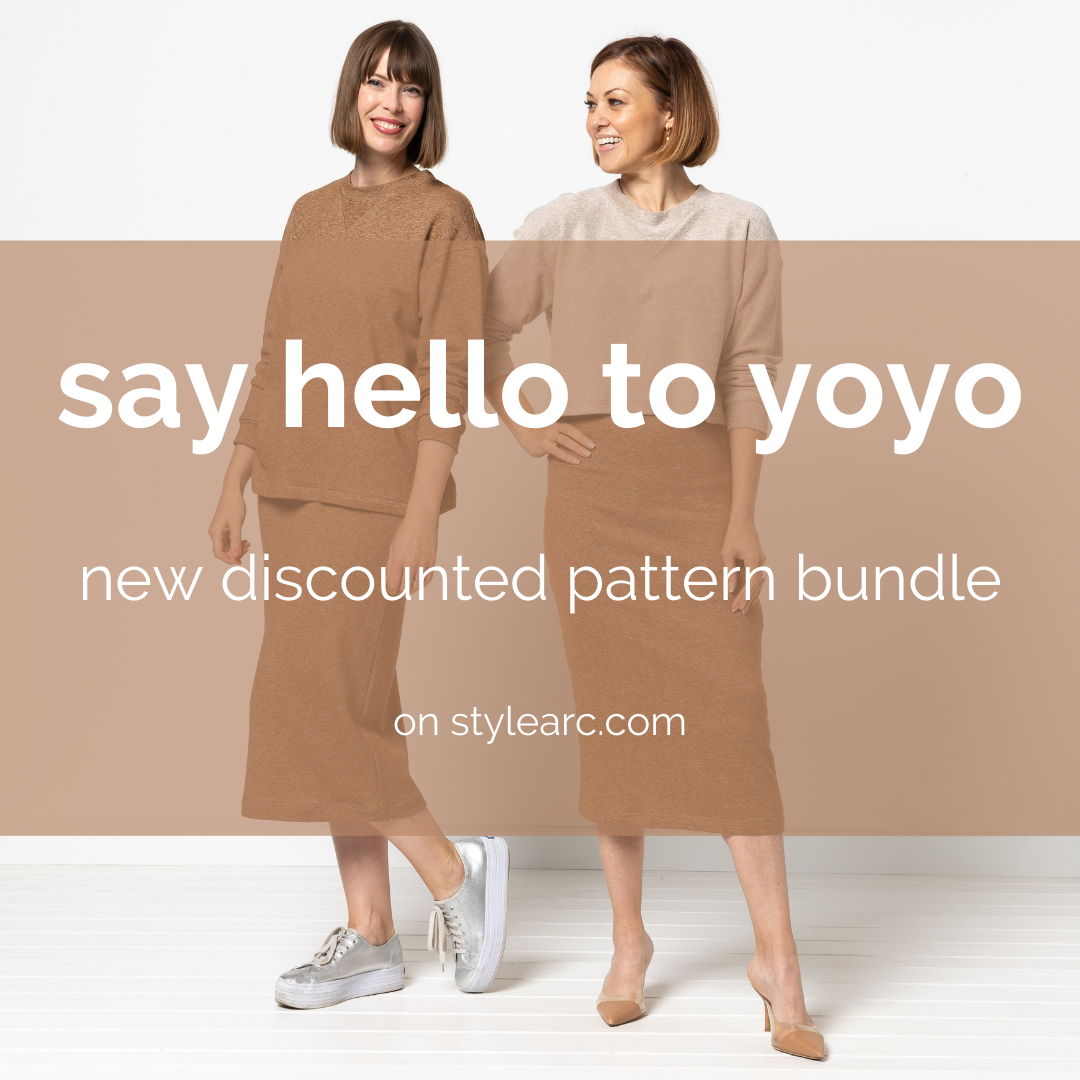 The gorgeous new Yoyo Knit Top and Skirt sewing pattern bundle is available now! You get both top and skirt patterns in a single discounted purchase. Yoyo is the perfect two-piece outfit to dress up or down. The Yoyo Knit Top is a square shaped knit top with V insert; a perfect pairing for the Yoyo Knit Skirt, a pull-on tube-shaped, calf-length skirt.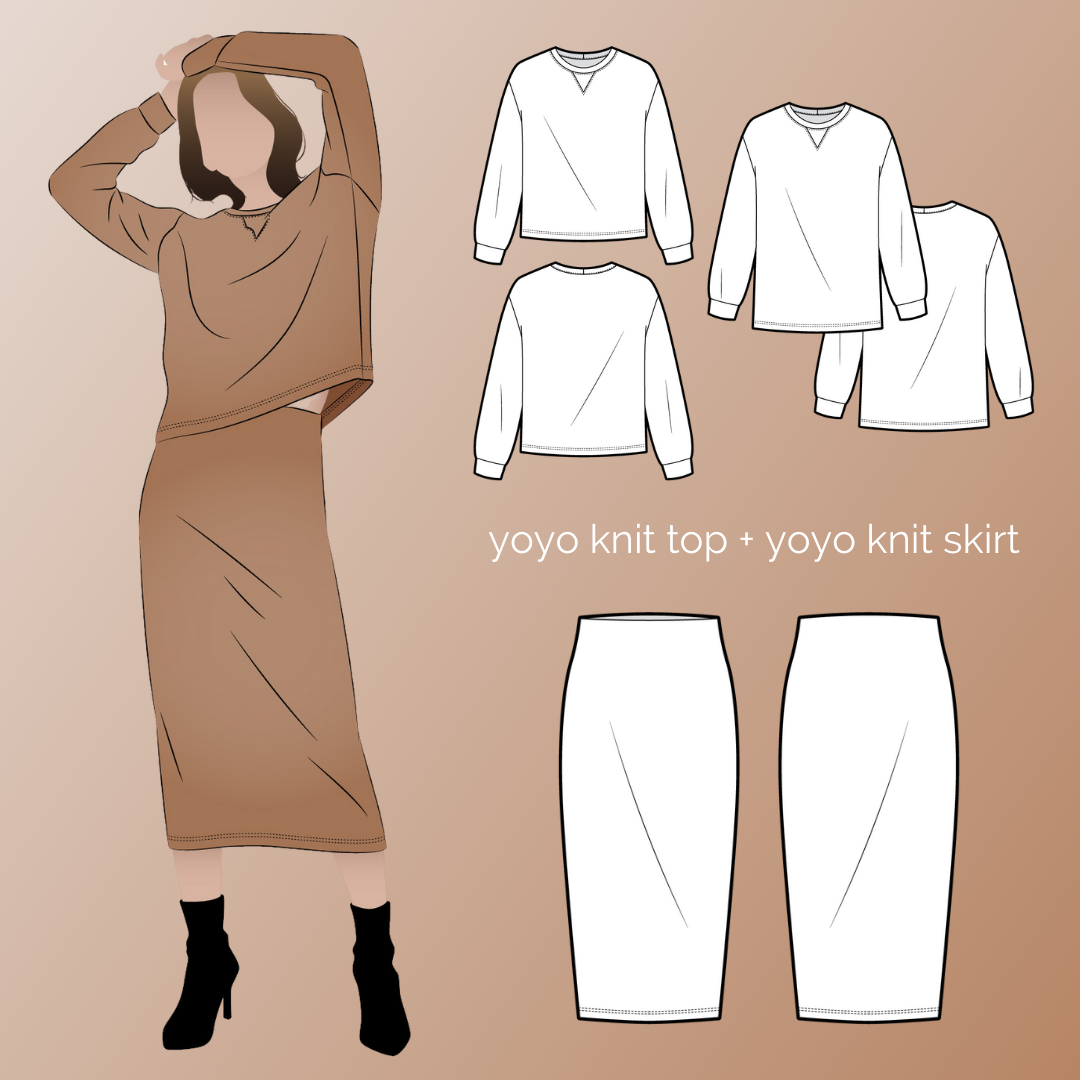 Buy the two patterns together and you'll save 20%, but you can also purchase each pattern individually if you like!
Yoyo is not a particularly difficult project. We're rating the Yoyo Knit Top easy-medium and the Yoyo Knit Skirt easy, so you can whip up a fabulous, on-trend outfit without expert-level sewing skills. Like so many Style Arc patterns, clever pattern design means that making gorgeous garments that really fit doesn't have to be overly complicated.