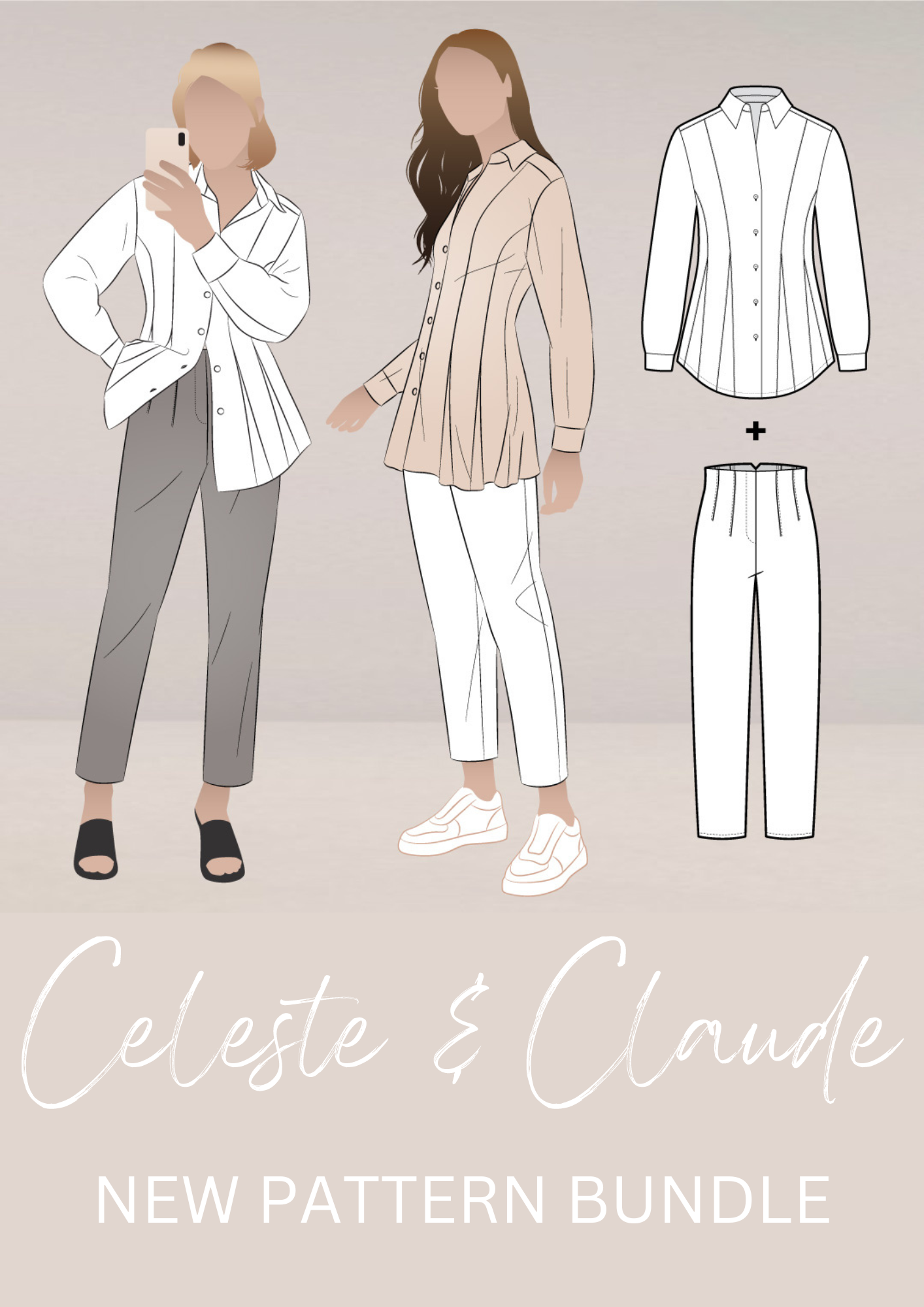 Thread up your sewing machine, your new favourite outfit is here! Introducing the new Celeste and Claude discounted sewing pattern bundle. A great tailored shirt with interesting design details is a wardrobe must have and the Celeste Woven Shirt really delivers. This fabulous shirt pattern features panels with inserts, a shirt collar and long sleeves with slip through cuffs.
We have paired Celeste with the Claude Woven Pant, which features a Hollywood waist and fly front for the ultimate elegantly tailored look.⁠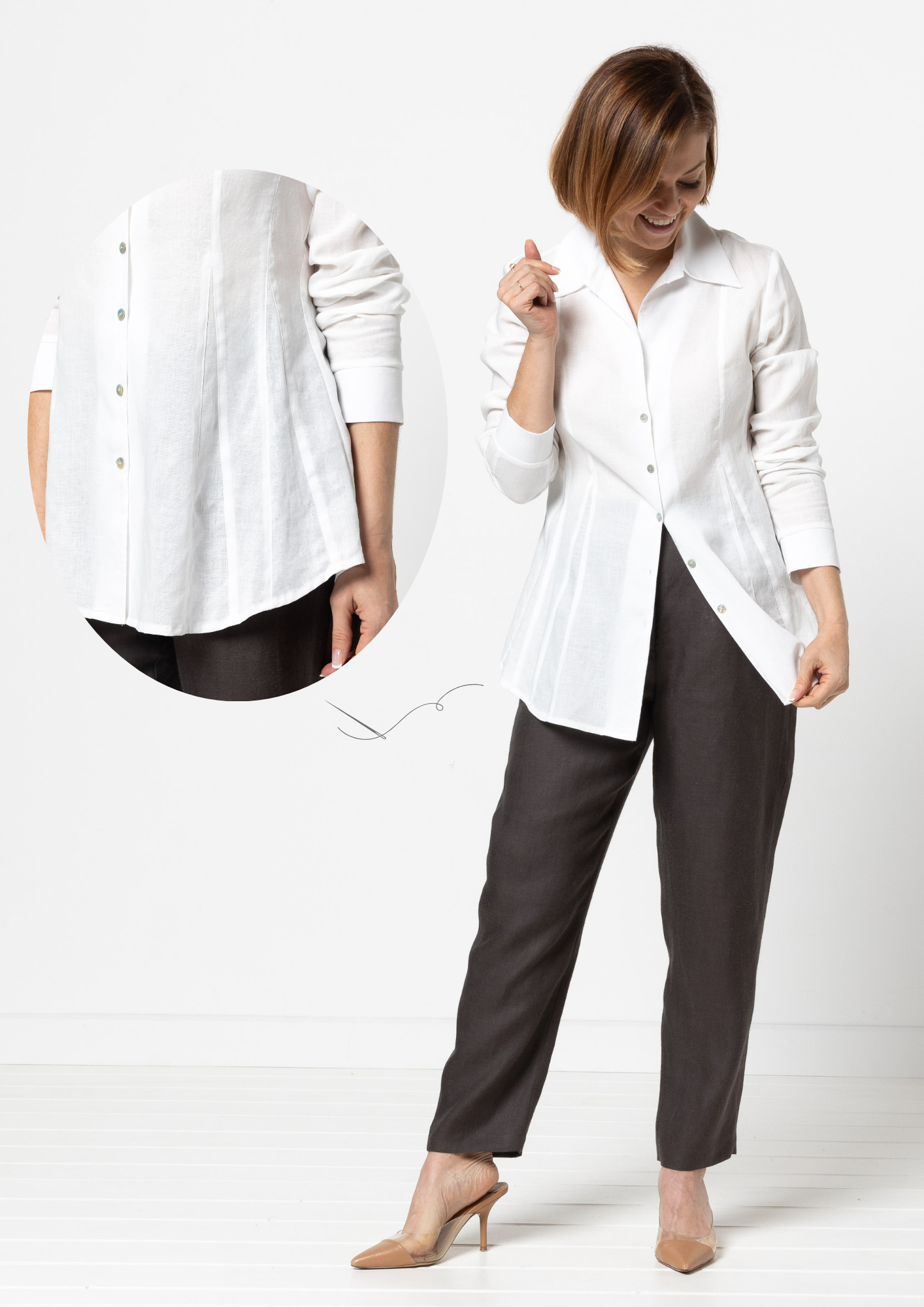 As with all patterns in our women's pattern range, Celeste and Claude are both available in sizes 4-30 (AU sizing). This wide size range means you can make a gorgeous, stylist outfit no matter your size. Both styles are also available in hardcopy (printed) and PDF formats in single and multi-size. We are excited to announce that single size PDFs are now available in A0 format!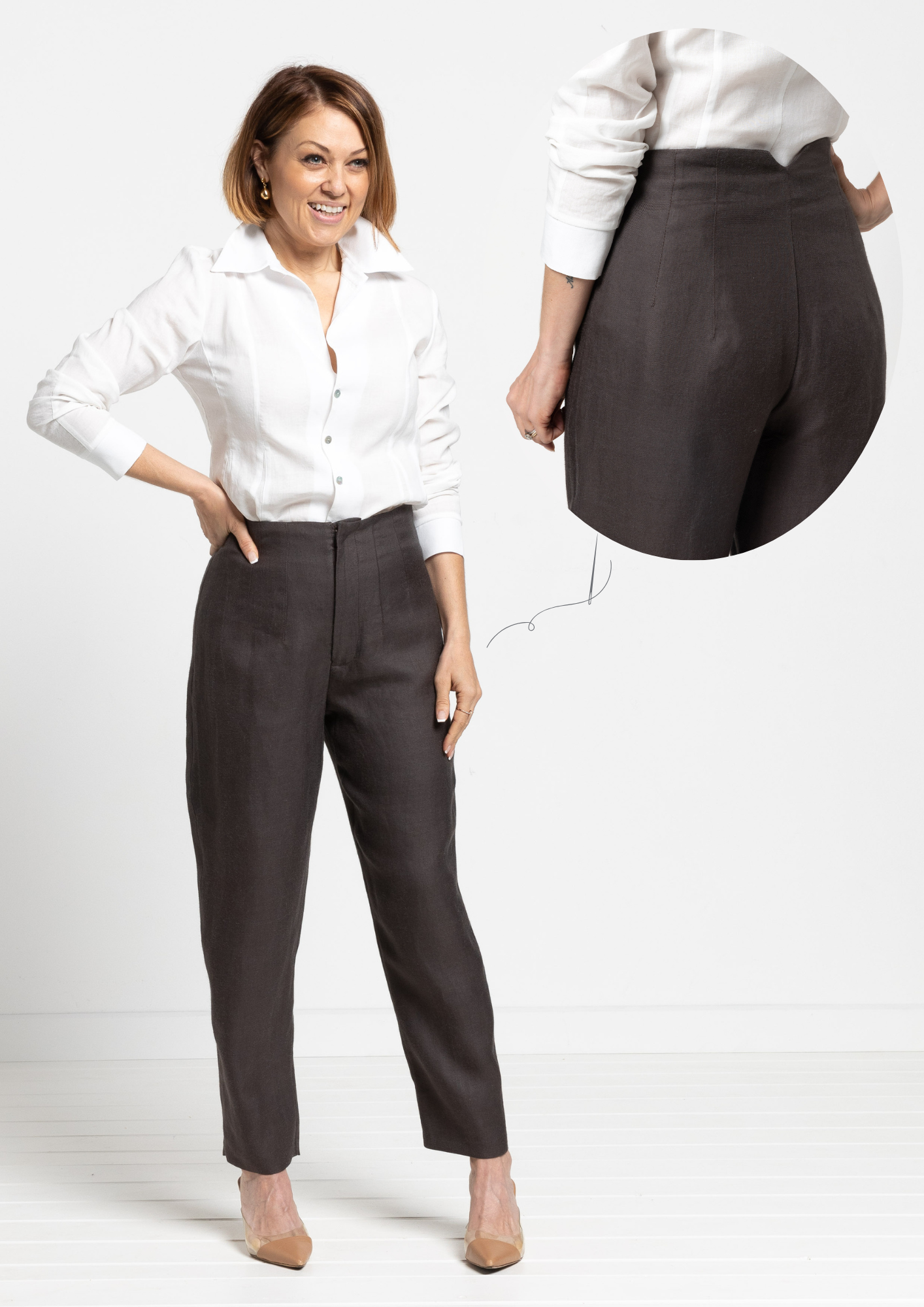 We have paired the Celeste and Claude patterns together as a discounted bundle but of course you can purchase each pattern individually if you wish!