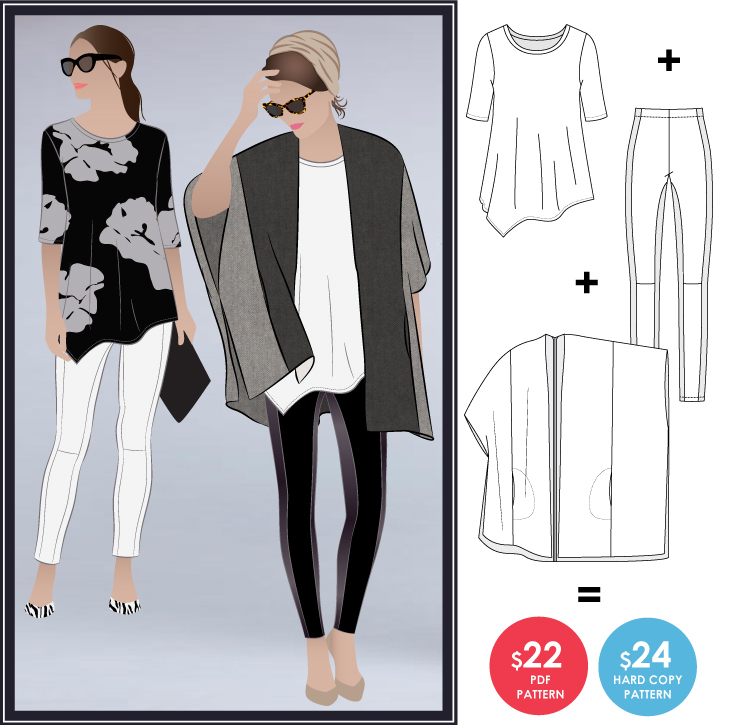 Today we're launching an exciting Style Arc weekend style sewing pattern bundle – that's three patterns in a single discounted bundle. You get the ever popular Mickie Cape, Kim Swing Top and April Pant in a heavily discounted pattern bundle!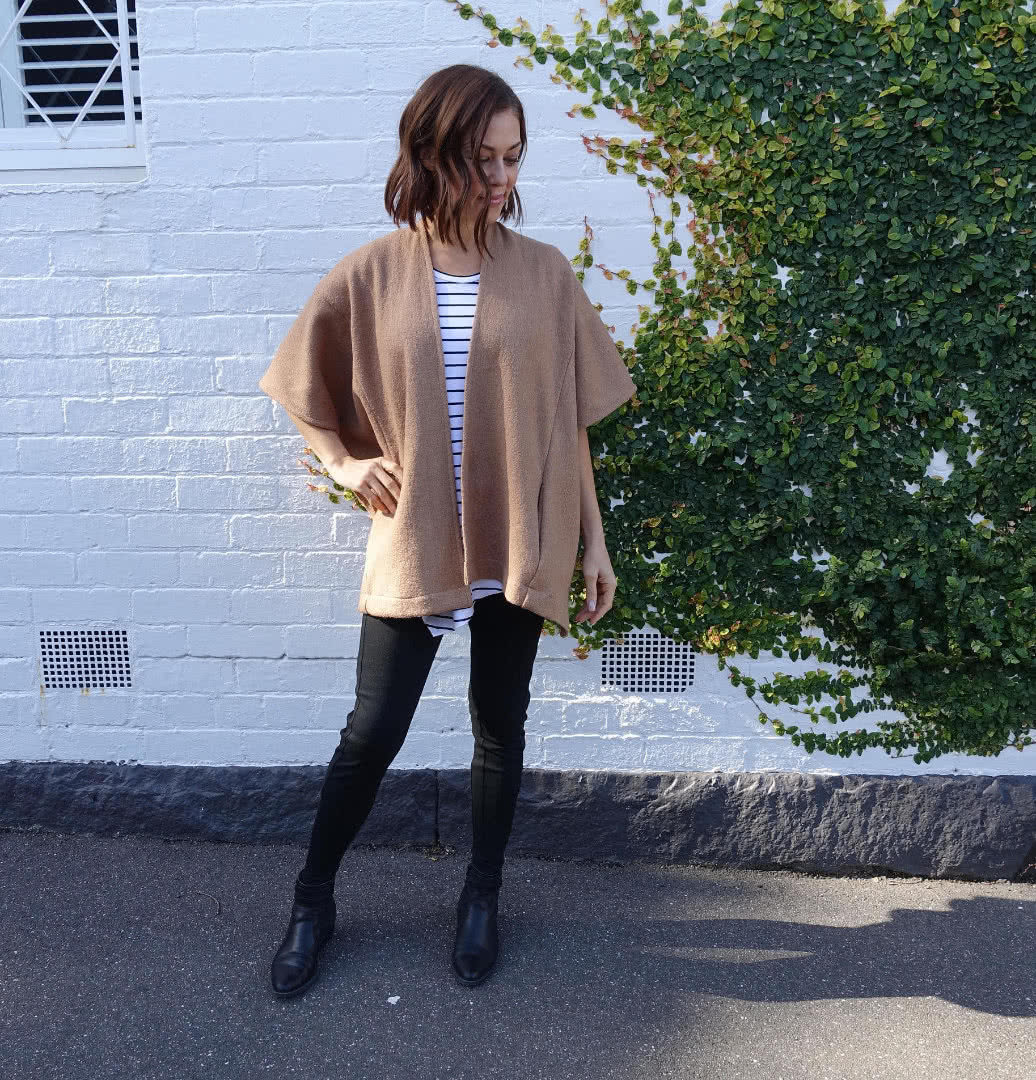 Available as Paper or PDF patterns on Style Arc's new website.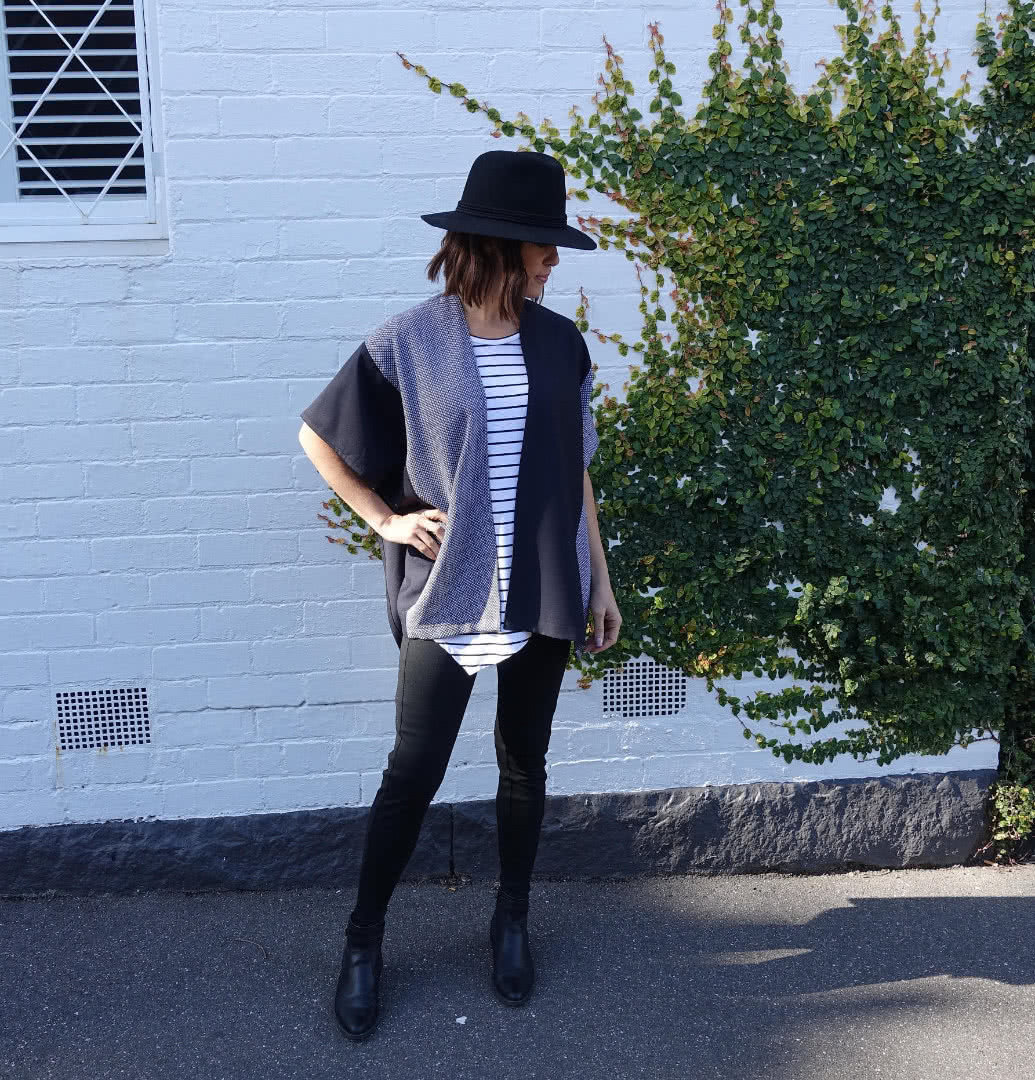 Available as PDF patterns on the new Style Arc Wardrobe Etsy store (you get printshop files there too!)
This is a great weekend bundle made up of some of our most popular styles. Put these three versatile garments together and you have a fabulous trans-seasonal look, but each style stands alone. The Mickie Cape can be worn over a dress as well – casual, yet stylish you can take it anywhere and just throw it over your shoulders.
Shop on our new website to get PDF or paper patterns and you qualify for your choice of two August freebies (see below). Shop on our new Etsy Style Arc Wardrobe store and you get both tiled and printshop PDF files in a single purchase (but no freebies, I'm afraid)!
Love our styles? Please leave some reviews on our new website!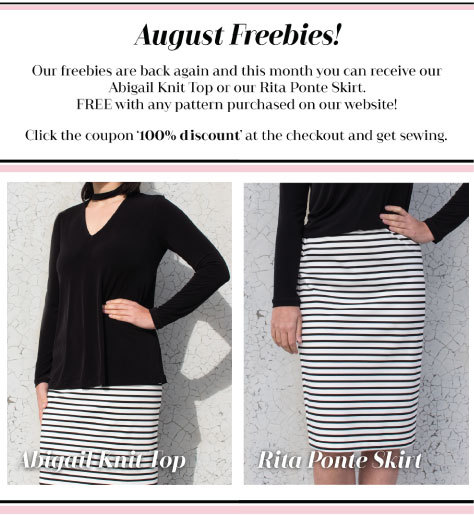 Be sure to choose your freebie and apply the discount voucher at the check out before payment. This will ensure that you get your free pattern! Free pattern offer only available at www.stylearc.com! The freebie patterns change every month.