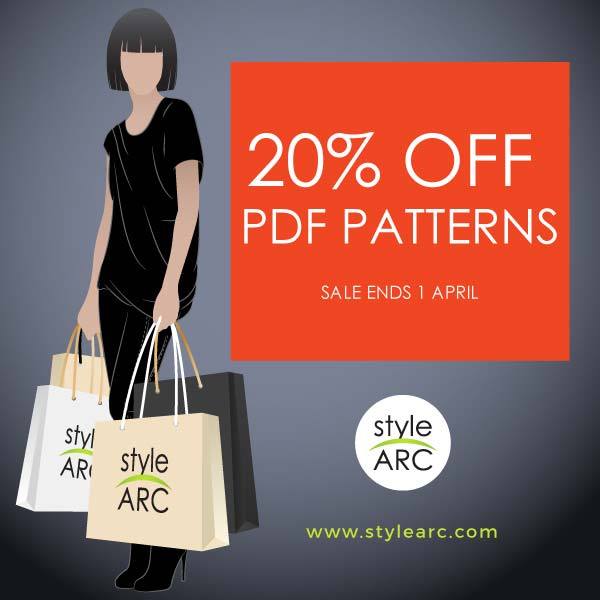 Easter is one of those rare occasions when you might have a few days to work on some sewing projects. To get you started we're offering you 20% off all PDF patterns, but only at www.stylearc.com and only until 1 April! You can get your pattern, print it out, piece it together and get sewing immediately! You could even have a new outfit by the end of the weekend. Make sure you use the code 20HOPPY20 at the checkout to claim your discount!

For our friends in the US we're also offering 20% off all patterns on our US Amazon store. Make sure you use the code 20HOPPY20 at the checkout to claim your discount. The sale ends on 1 April, so don't miss out! With Amazon's fast shipping you should have your patterns before Easter if you order now. If you like our patterns, don't forget to leave a review! It really helps.
We've got some new styles in stock on Amazon USA, including the fabulous Teddy by Two outfit (pictured below). You get both the Teddy Pant and Top in a discounted bundle. The Teddy Designer Pant has a polished, modern silhouette and features a deep knife pleat down the front leg, slightly rounded shape and narrow leg opening at the ankle. The Teddy Designer Top pairs perfectly with the pant. It is a very chic top that oozes style with its lovely collar that contours the neck. If the high collar doesn't sit well with you, you can just turn in down for a more open neck line. The Teddy Top comes in two lengths: a shorter top, or a longer tunic to suit your style.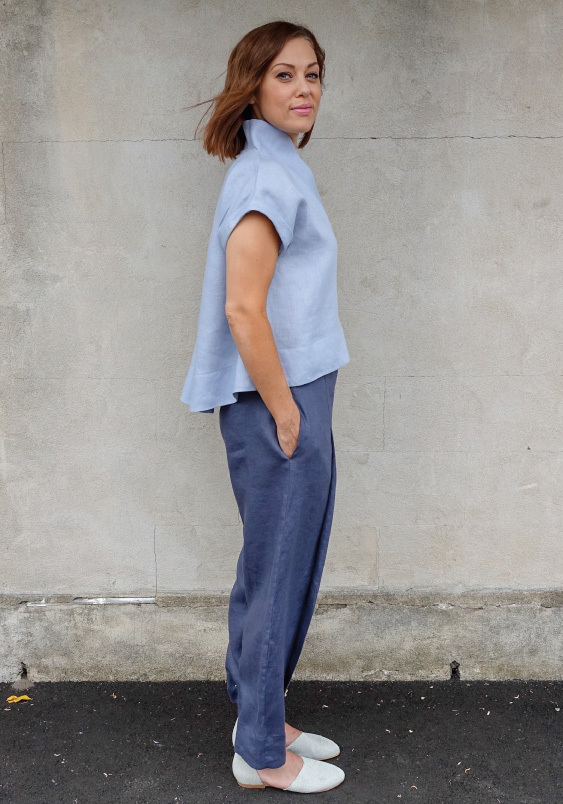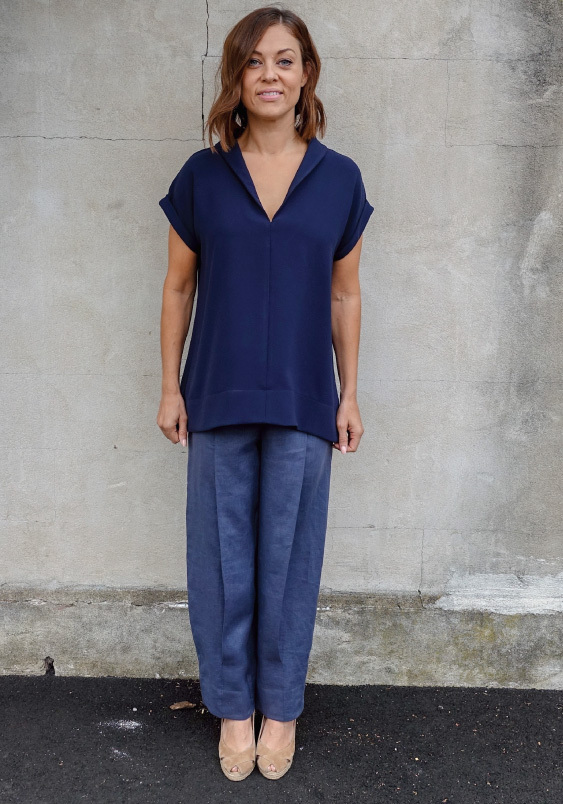 Enjoy your Easter sewing. We hope our 20% off sale helps you get started!
Until next time, happy sewing!