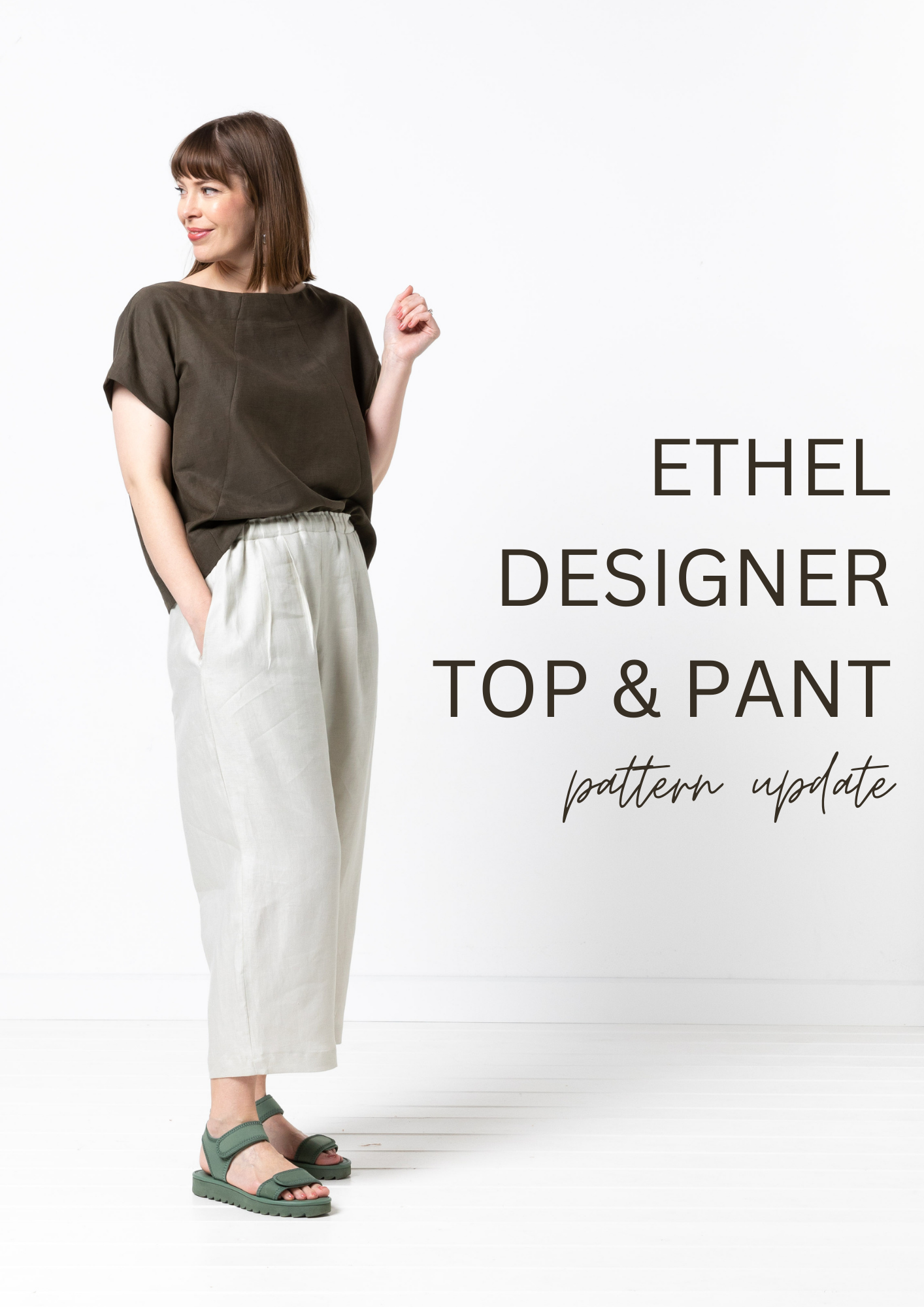 Introducing refreshed versions of our ever popular Ethel Designer Top & Pant sewing patterns. Rest assured, these beloved patterns remain unchanged, but now boast improved instructions and pattern format options!
You can now get the Ethel Top & Pant patterns in all of the pattern formats:
Single-size Printed Pattern | Multi-size Printed Pattern
Single-size PDF Pattern (now featuring A0) | Multi-size LAYERED PDF Pattern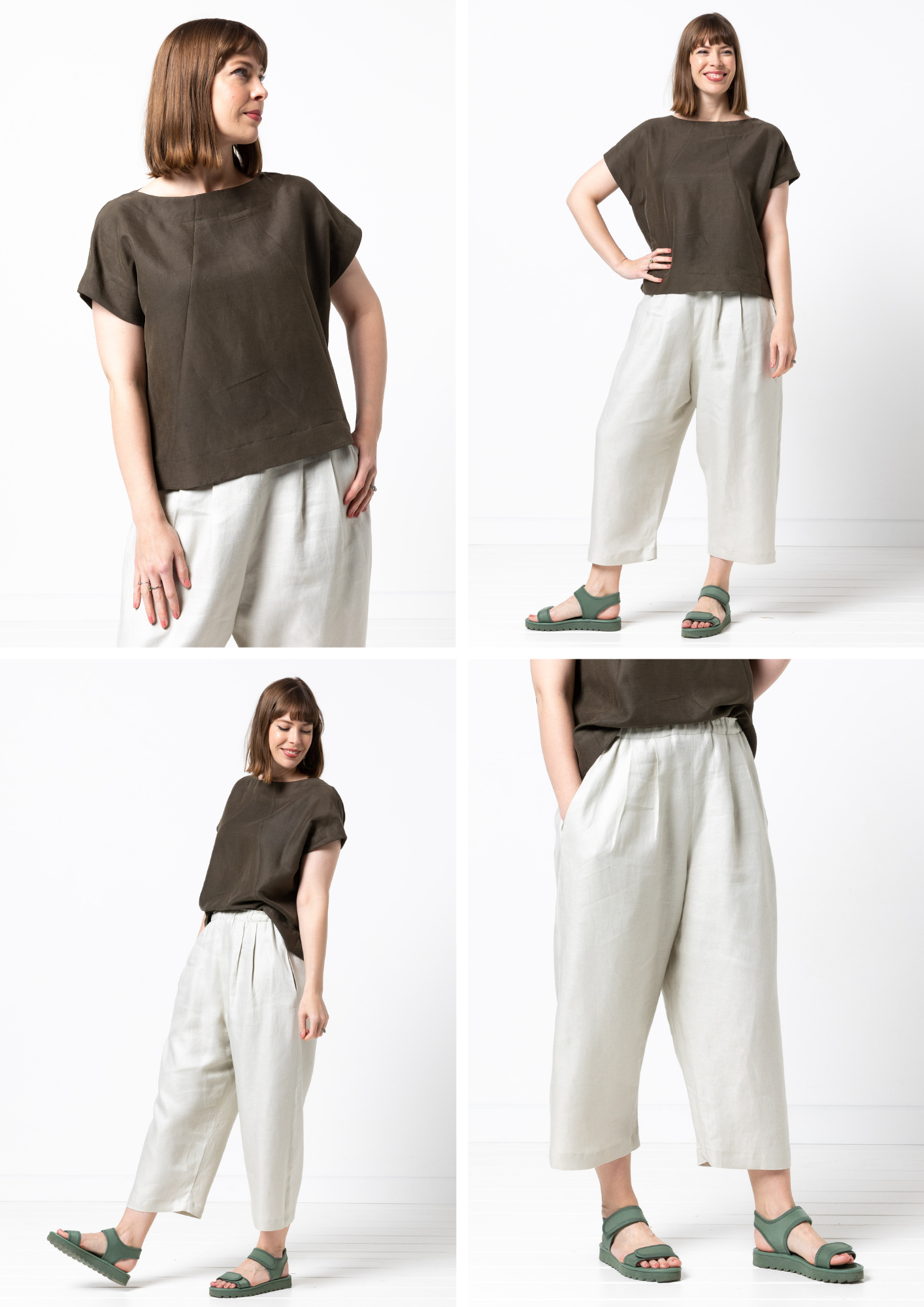 The Ethel Top and Pant make a relaxed but refined outfit and look fabulous in matching or contrasting colours or prints.
You can buy both patterns in a discounted pattern bundle with both patterns together at 20% off!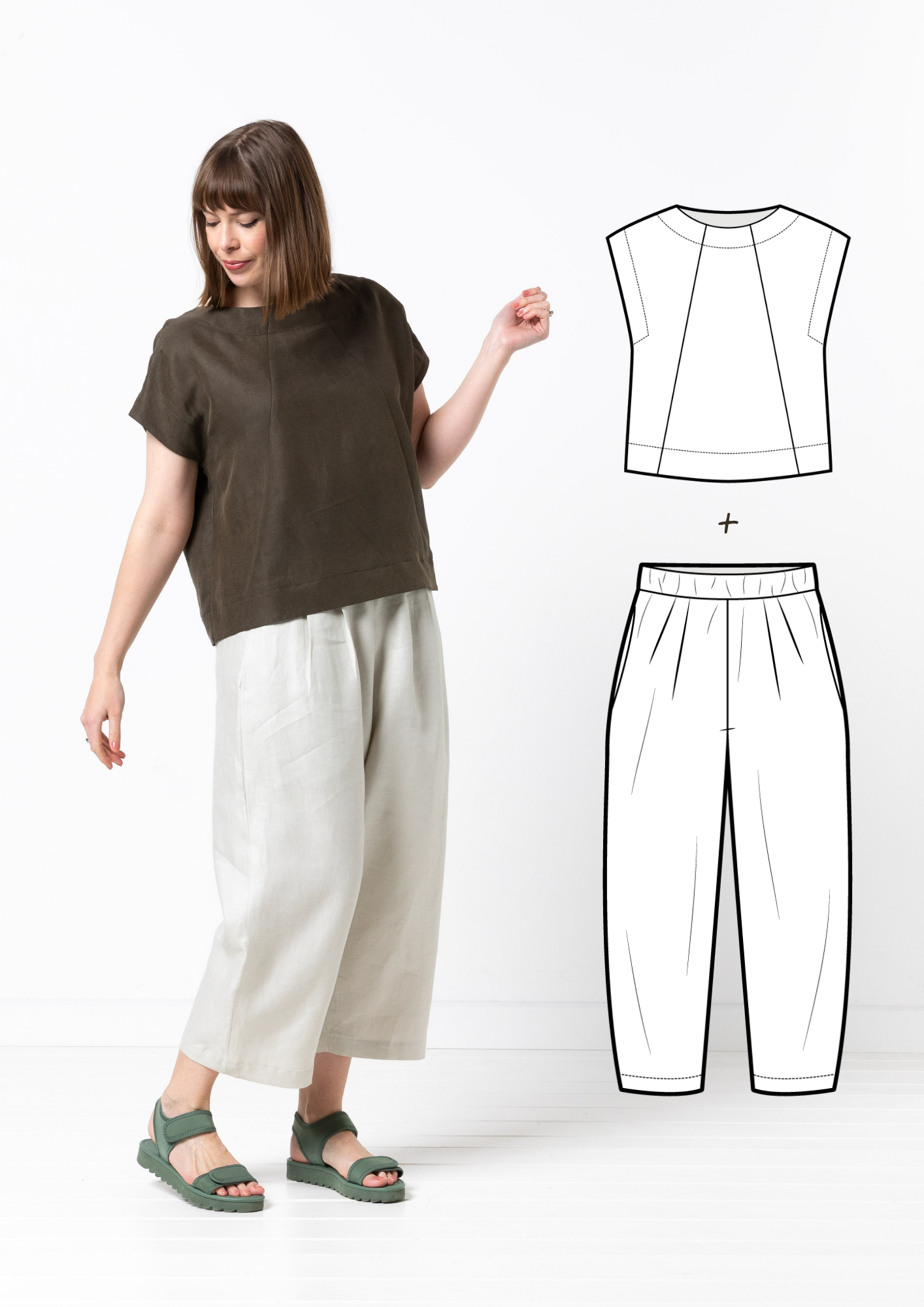 Already have the Ethel Top and Pant patterns but want the updated instructions and pattern formats?
Head to the 'my account' section on stylearc.com to download the updates!