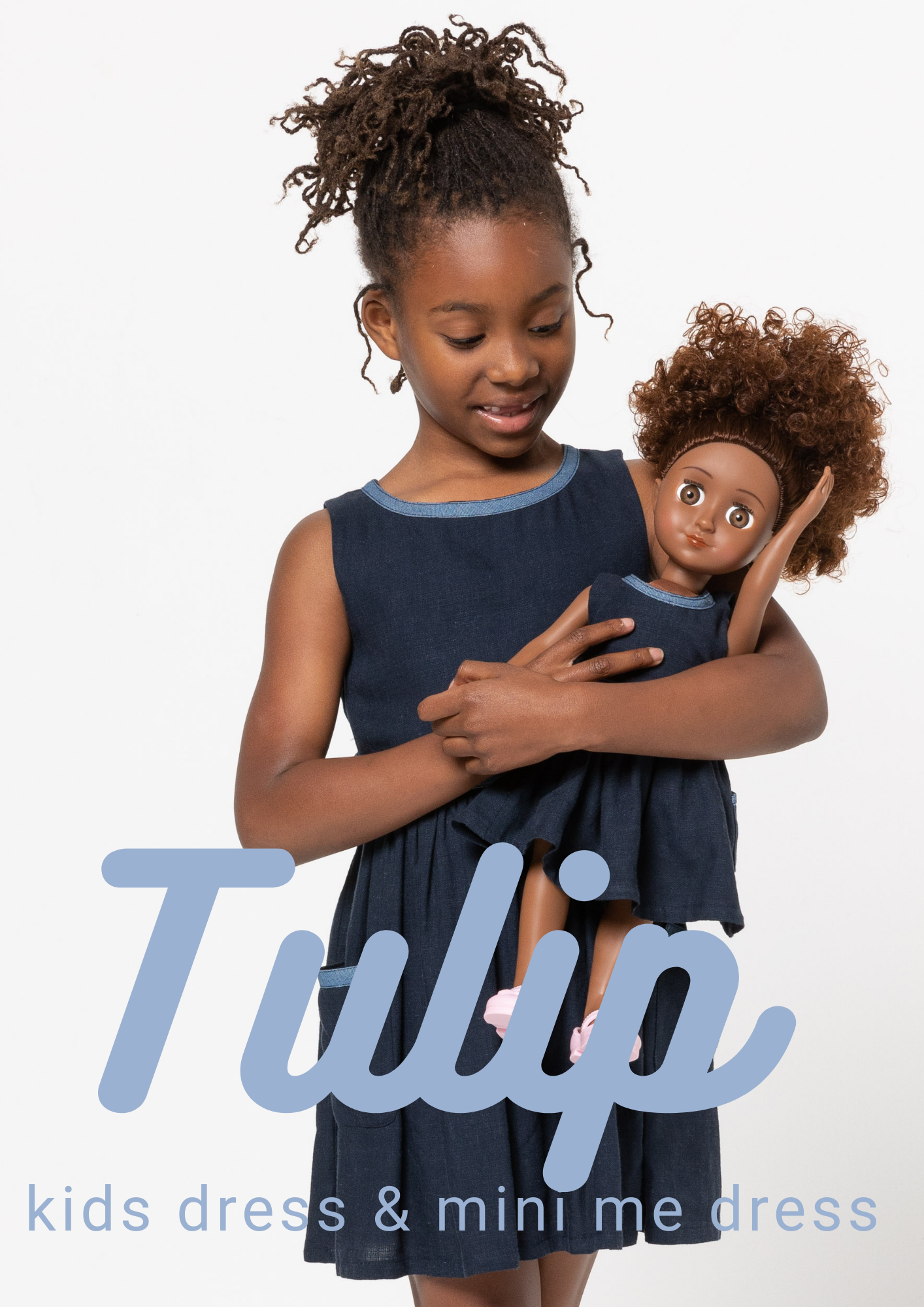 Have you seen our most popular Kids' dress sewing pattern? The Tulip dress combines a range of features for a charming look. A gathered skirt, double bodice, and elastic back waist provide comfort and style. The front round neck leads to a crossover back with snap closure, and there are patch pockets for practicality. You can add a personal touch with an optional bias braid. Plus, the pattern includes a dress variation for a 45cm (18″) doll – yes a doll!
This sewing pattern is designed for cotton, linen, or any light woven fabric, ensuring comfort and style.
Get your Tulip Kids' Dress now for the upcoming holiday season!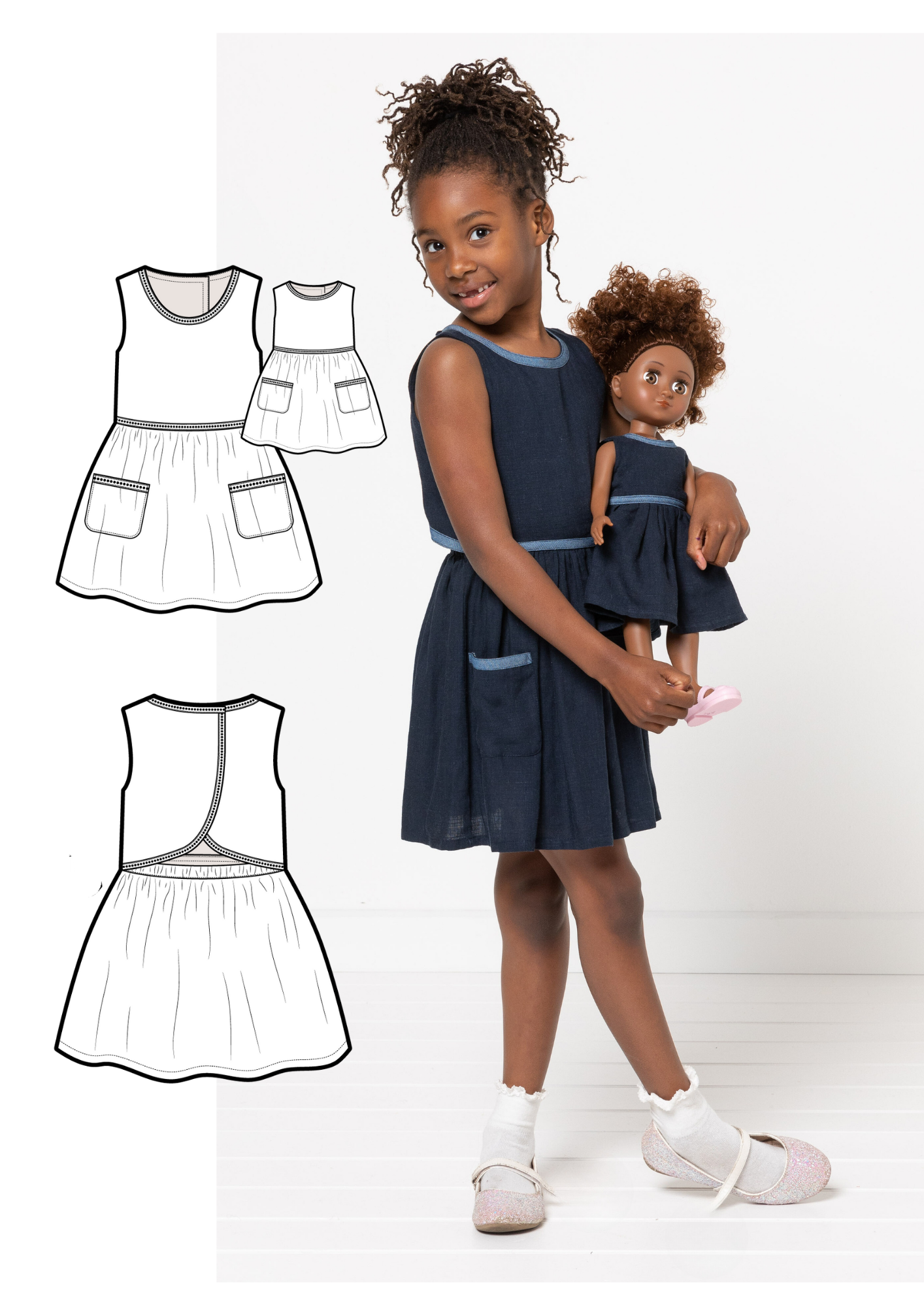 Our brand-new kids' patterns come with a layered feature, giving you the flexibility to choose specific sizes before printing or projecting the pattern when utilising our PDF patterns. This customisation ensures a seamless and tailored sewing experience for you.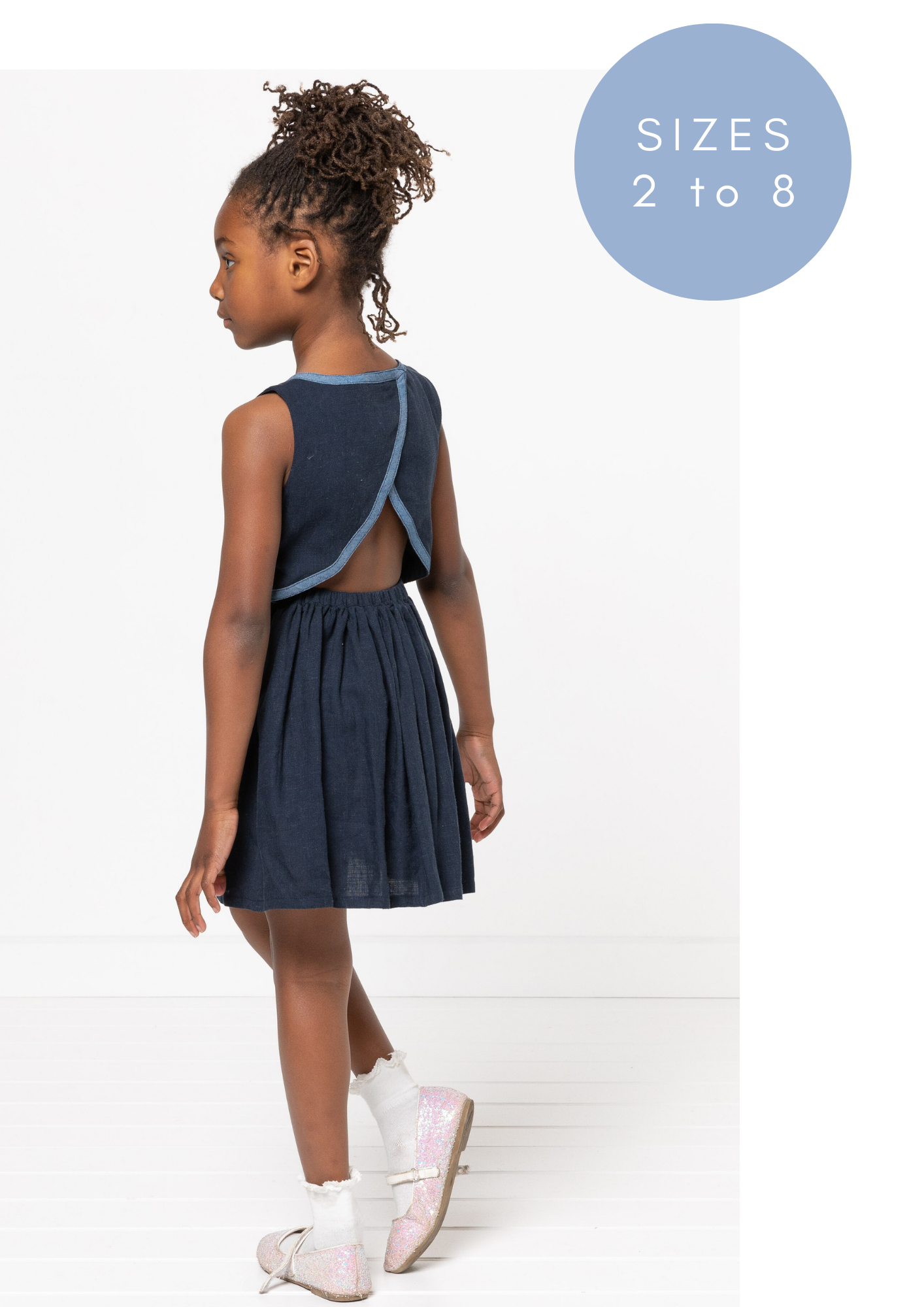 Want to join the growing list of International Style Arc Stockists? Click here to find out how!
In the US and after fast shipping? New Amazon styles dropping regularly: US Amazon listings here. Please post a review on Amazon too!