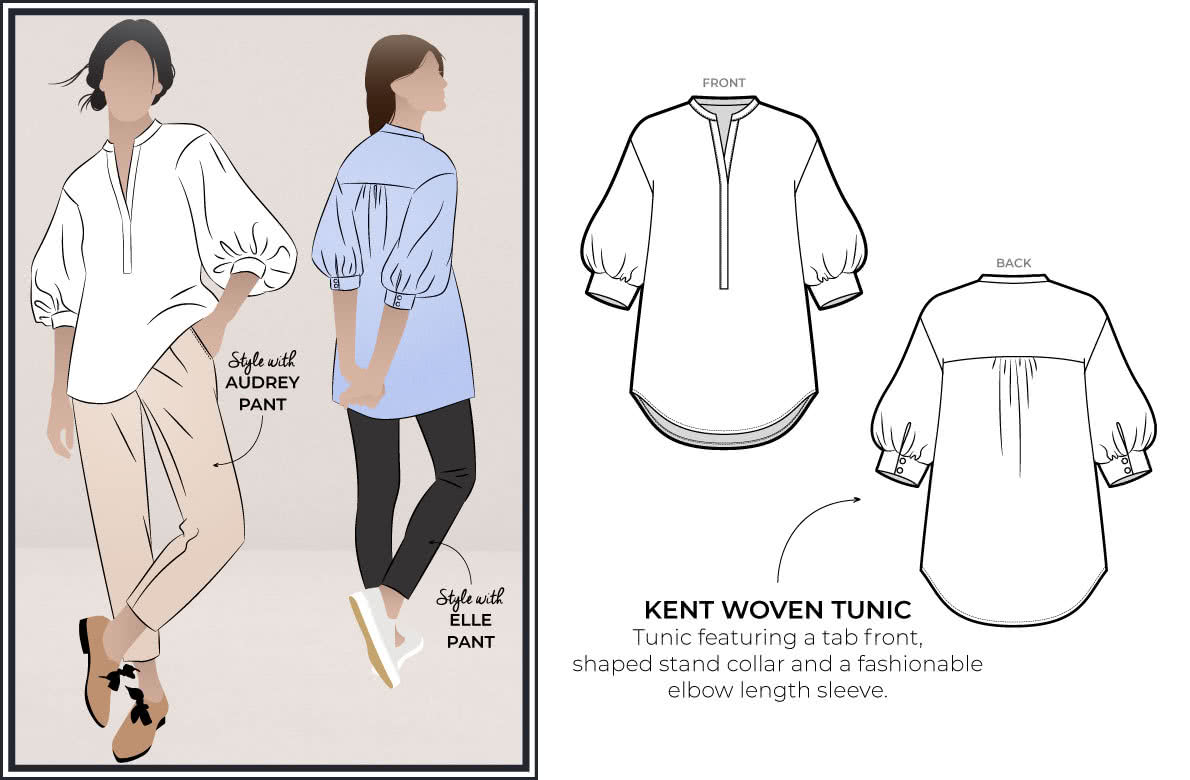 With the end of the year fast approaching there are many "lasts for 2019" and today we are releasing our last sewing pattern style for the year – the Kent Woven Tunic.
A romantic easy fit tunic shape you will love the beautiful drafting of this fashion forward pattern. A classic mandarin collar sits close on the neck and a shaped front tab is fastened with a concealed button. The stylized sleeve is double layered to maintain the soft billow shape and finished with a double buttoned cuff. This charming shirt is finished with an ultra-flattering curved hem. We have made our sample in a stunning ramie from our friends at the Cloth Shop Ivanhoe but this style would look just as lovely in a washed linen, crepe or silk.
Kent is available in the following formats: Hard Copy Single Size, Hard Copy Multi-size, PDF Single Size and PDF Multi-size.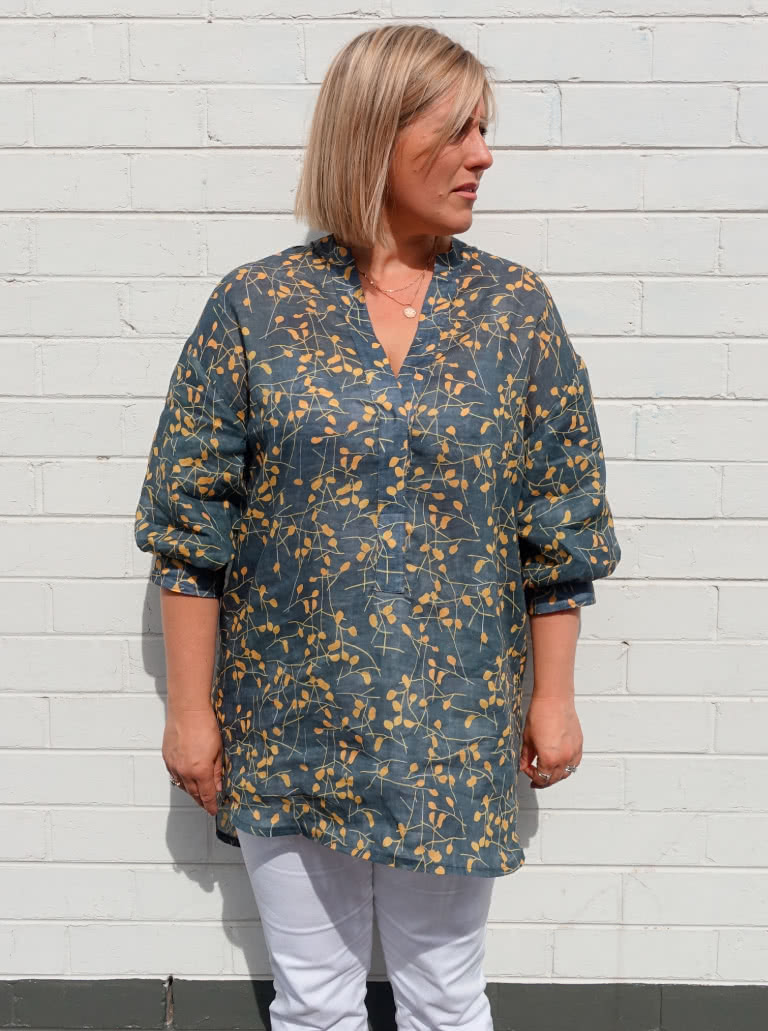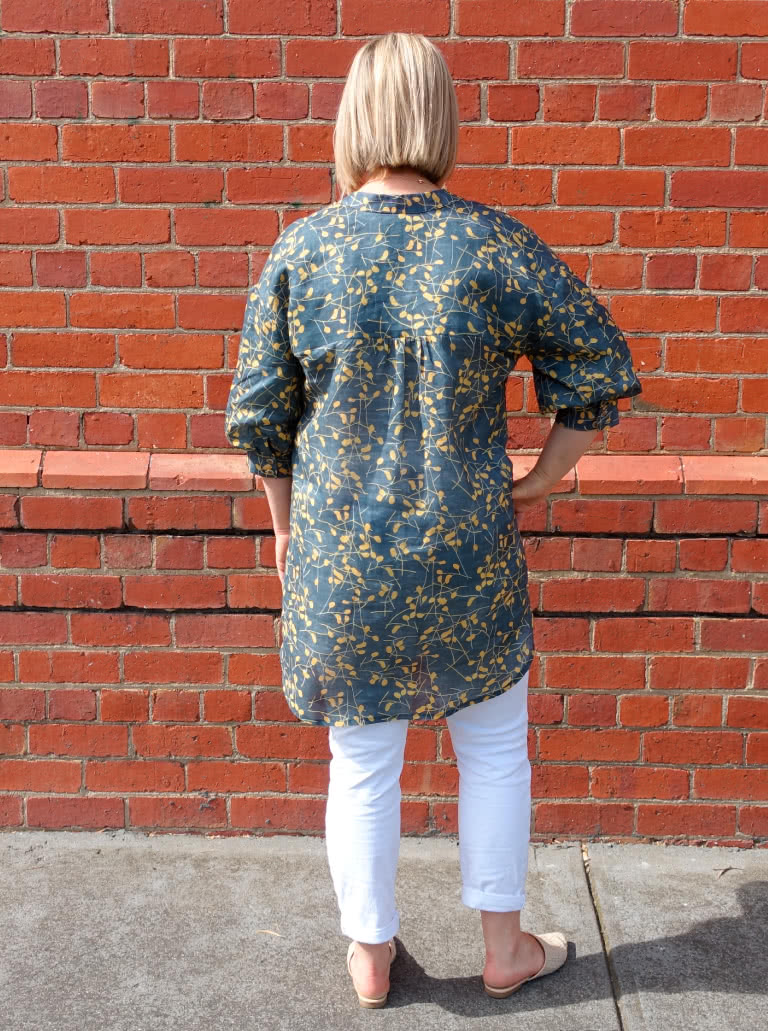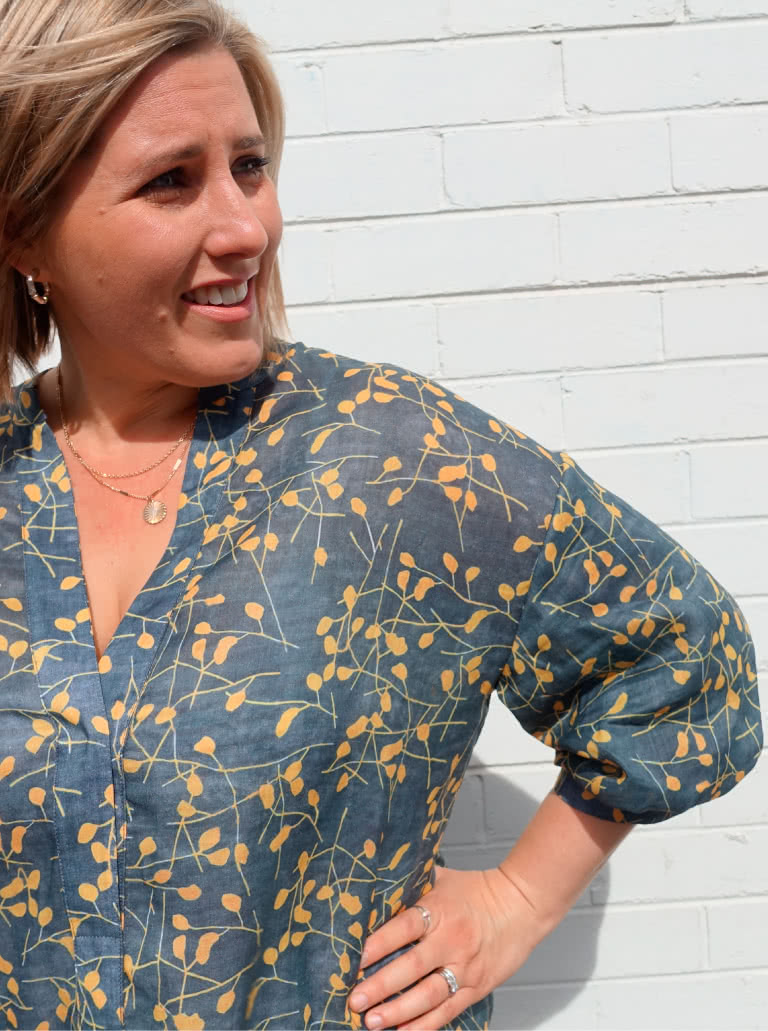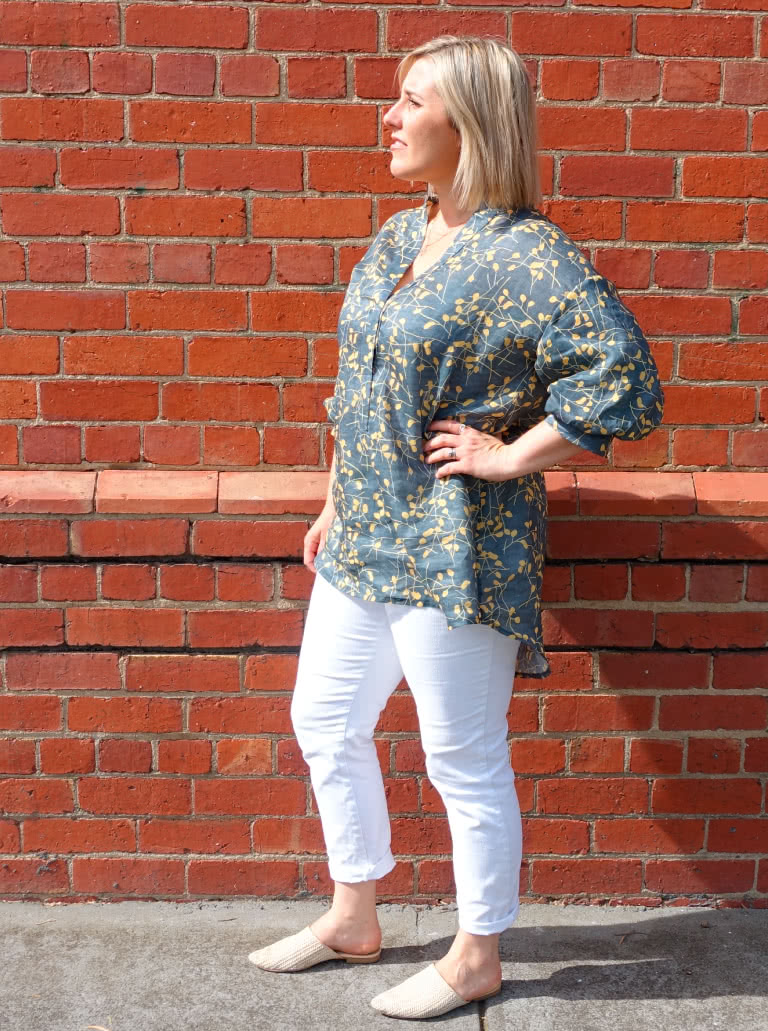 Until next time, happy sewing from the Style Arc team!