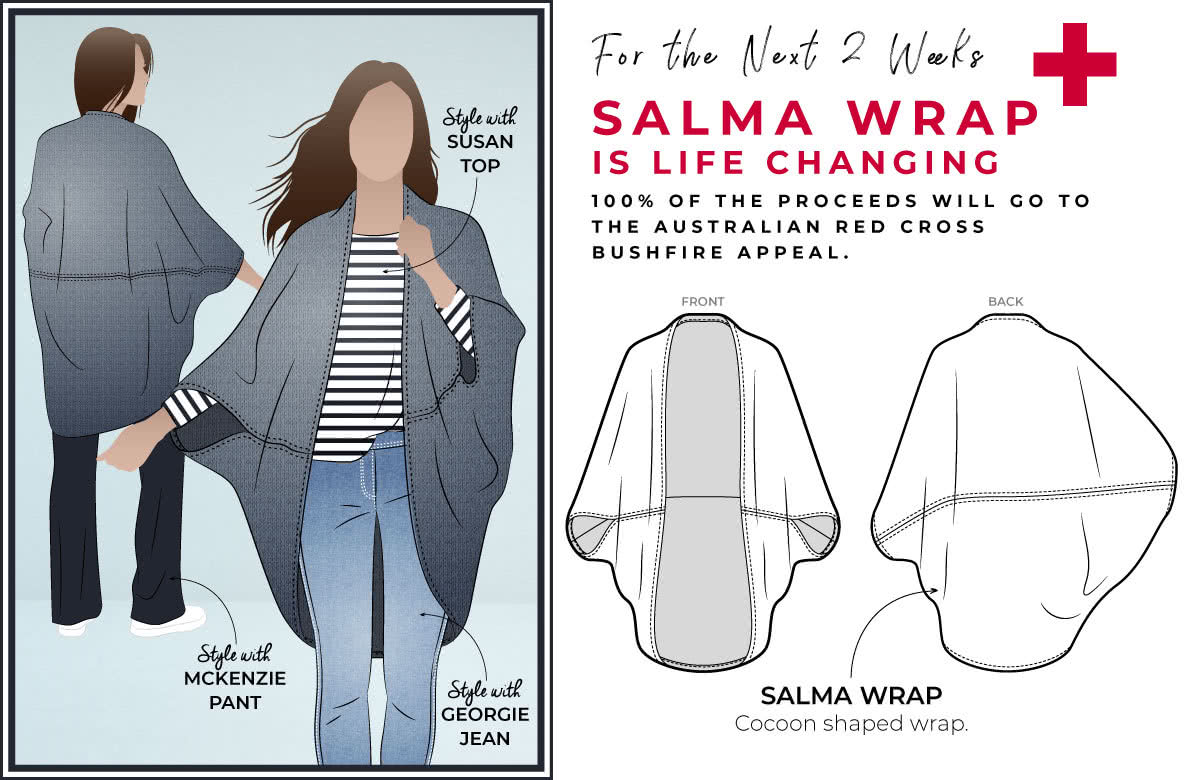 It has been a very sad time here in Australia. Our thoughts go out to all people who have been affected by the devastating bush fires that have, and continue, to rage across our beautiful country. The images and stories of loss to come out of this horrific fire season so far have broken our hearts. It has been a time when people across Australia have been sparked into action. We all want to do something to help our country rebuild. We here at Style Arc want to do something to help too.
The Salma Wrap is our latest release and for the next two weeks (from 6 Jan 2019) all proceeds from the sale of this pattern we will be donated to the Red Cross Australia Bush Fire Appeal. The Salma Wrap is a must have piece for your wardrobe, cleverly designed and drafted this style is both fashionable and easy to make. Throw it on with your jeans for a casual look or make it from a lurex for that special event. This garment will become a favourite – you will love it!
The Salma Wrap is available in a variety of formats to choose from; paper single-size, paper multi-size, PDF single size and PDF multi-size.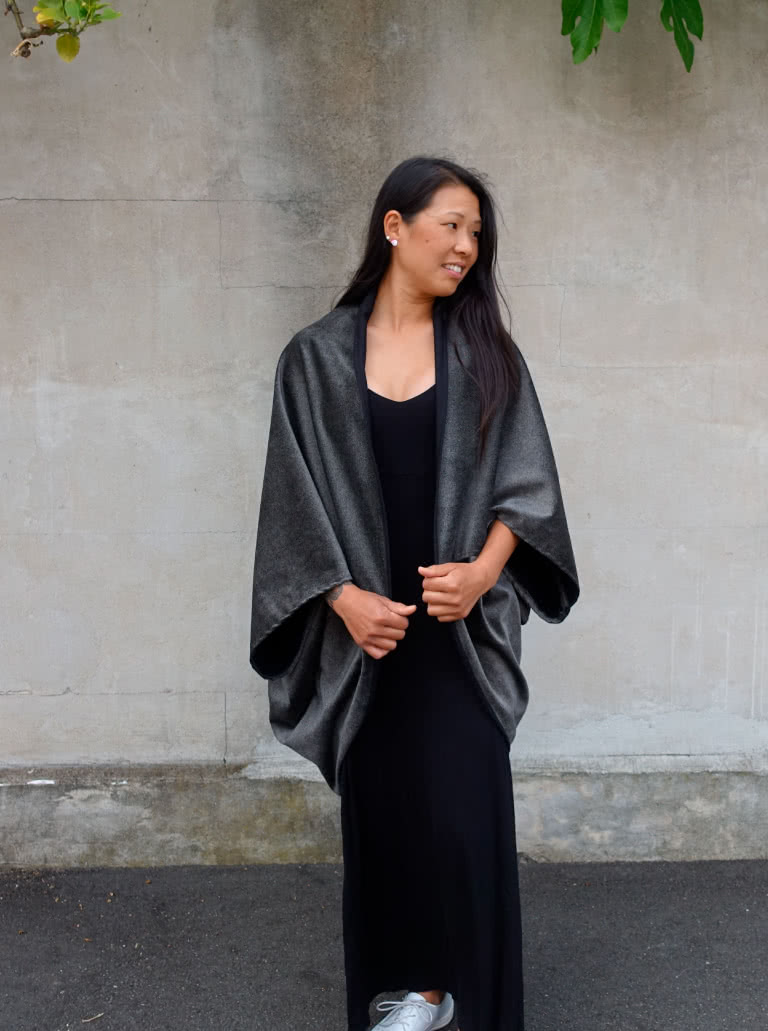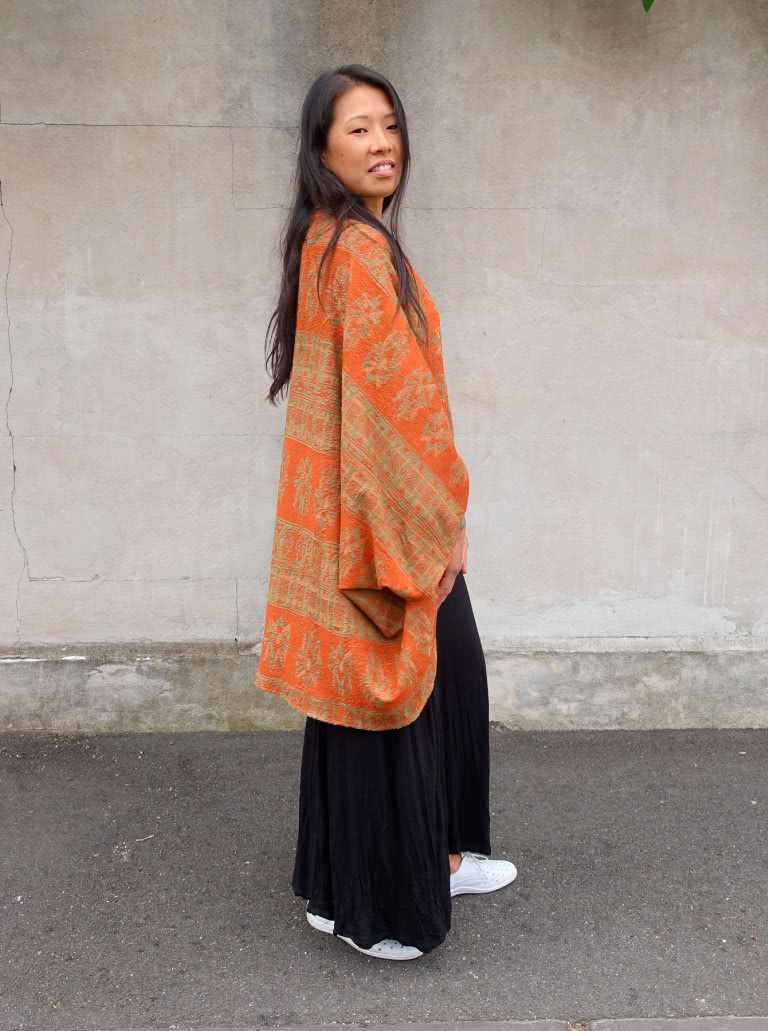 We thank you in advance for your purchase of this style and supporting those who have been affected by the fires.
Until next time!
Style Arc team xx