Right now, many of us around the world are either required or encouraged to wear face masks to help prevent the spread of COVID-19. We thought we'd do some research and come up with our own Style Arc face mask sewing pattern, so here it is and it's absolutely free for you to download ad a PDF pattern right now. Why not make some up for your friends and family?!
This sewing project is a great scrap buster. This face mask pattern has two layers. We recommend using tightly woven cotton for the outer layer. You can use the same fabric for both layers, or you can choose a soft fabric such as silk or cotton T-shirt for the fabric layer that sits on the face. Use a flannel, silk or polyester spandex for the filter.
To ensure a good fit, provision on the pattern is also made for nose wire. This can be made from twist tie, a flattened paper clip or a pipe cleaner. If you have any used surgical masks you can remove the nose wire from these and use them in your own home-made masks.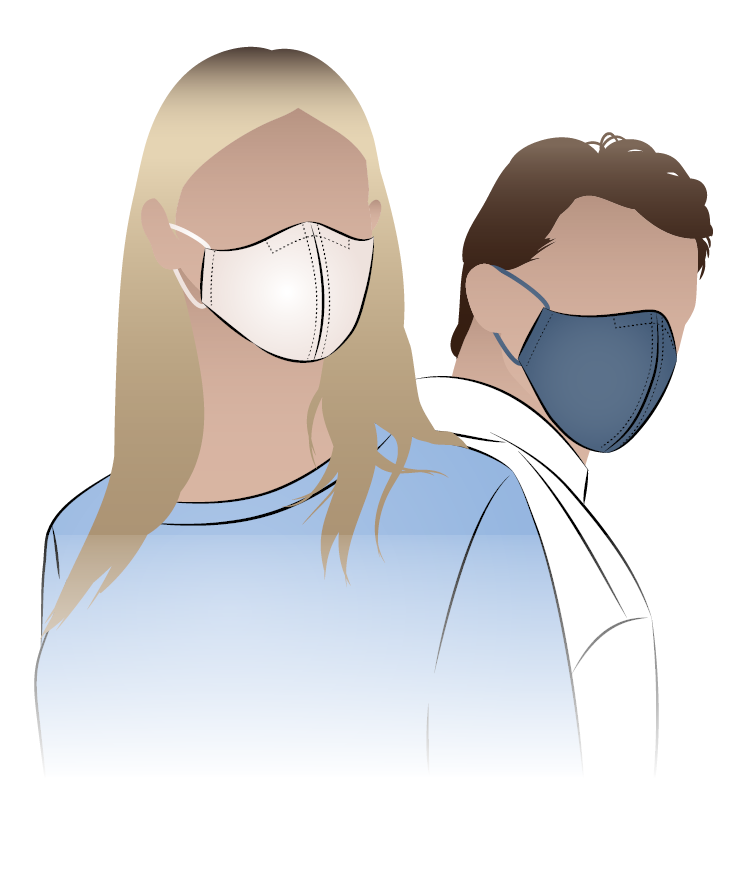 Our free face mask pattern is shaped to fit over the nose and under the chin and is snug across the cheeks for maximum protection. This free PDF pattern includes four sizes: small (S), medium (M), large (L) and extra-large (XL). We have found the following sizes work best for most people: S for kids, M for women and XL for men, as shown in the pictures above. Basic sewing instructions are also included.
We hope you enjoy this free face mask sewing pattern. We hope it helps keep you, your family and community safe and healthy!