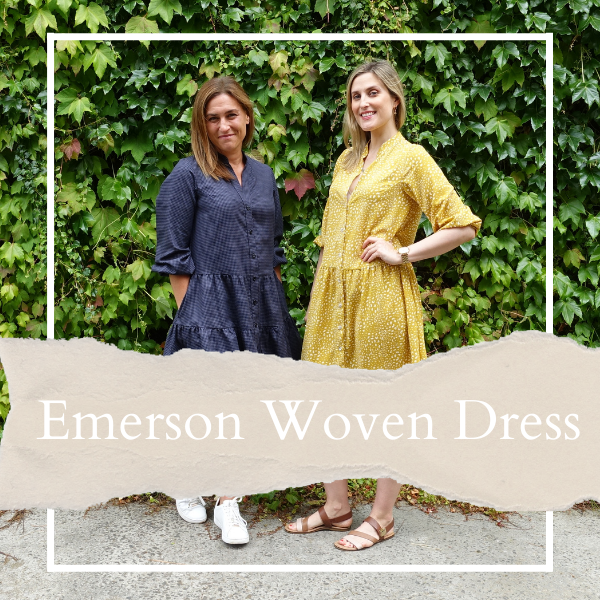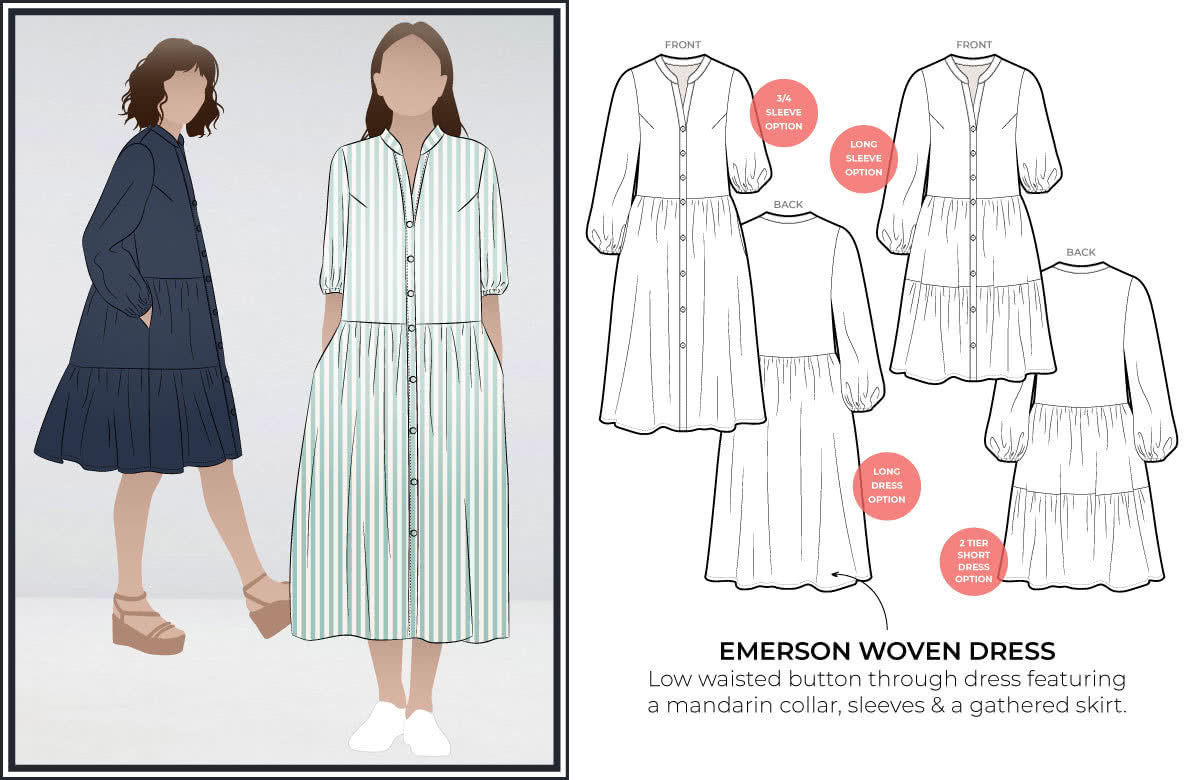 The brand new Emerson Woven Dress sewing pattern is a delightfully effortless button through style for casual dressing. The Emerson woven dress features a dropped waist, balloon sleeve with elastic cuff and gathered skirt.
Included in this pattern are two sleeve and two skirt options that you are able to mix and match top create your perfect style. Our navy check version is the tiered mini option with the full length sleeve which we have styled pushed up to create dramatic volume at the elbow. Our charming summer yellow version features the midi skirt with the 3/4 length sleeve.
Emerson Woven Dress is available in Single Size Hardcopy, Multi-Size Hardcopy, Single Size PDF and Multi-Size PDF, now including A0 size format.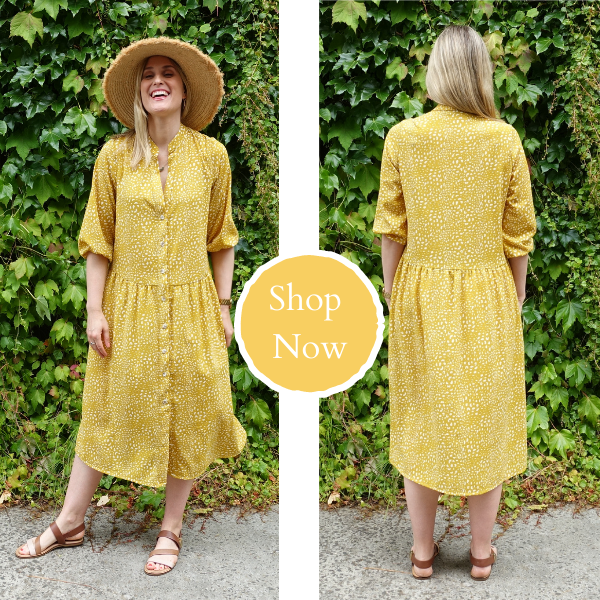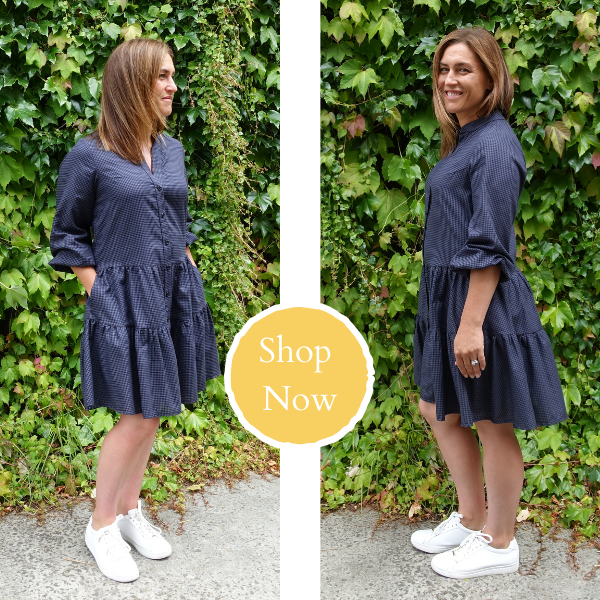 Until next time, happy sewing!
PS: Want to join the growing list of International Style Arc Stockists? Click here to find out how!