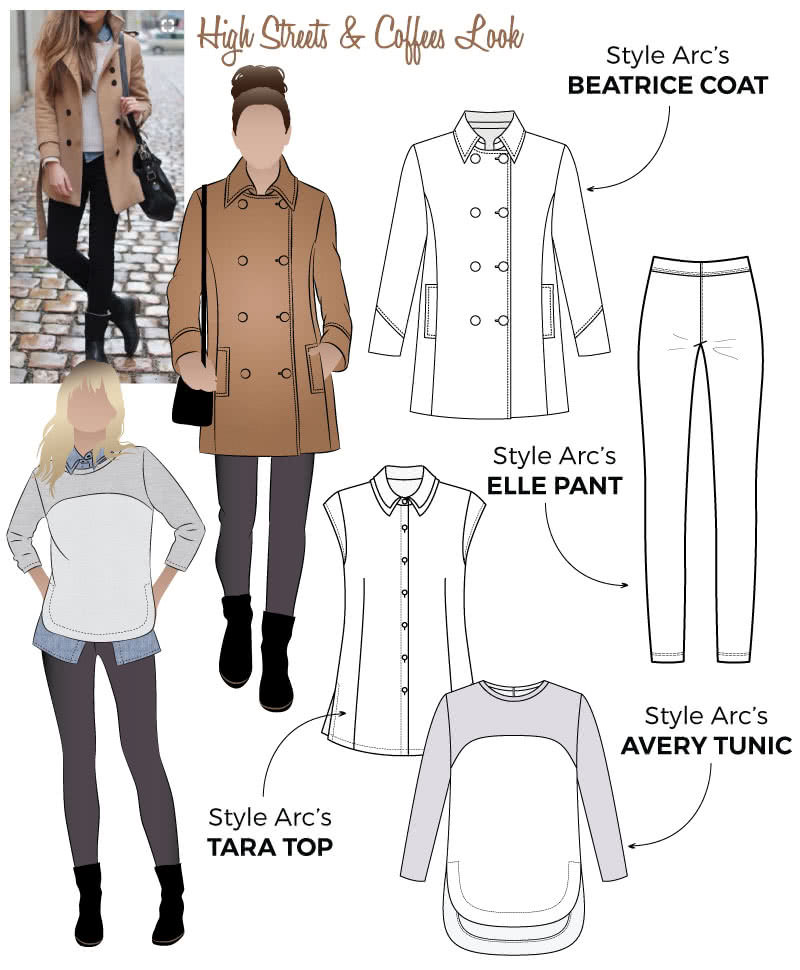 Get the Look is back! You get discounted sewing patterns in a bundle that gives you a celebrity outfit look!
We haven't done one of these for a while! So many of you have been asking us to bring back our Get the Look pattern bundles that we had to bring them back! Buy this Get the Look pattern bundle and get 20% off the individual pattern prices.
This High Streets and Coffees look (printed patterns or PDF) is perfect for the cooler months when you're heading out shopping or for a coffee with your girlfriends. This layered look includes an on-trend double breasted pea coat that works so well with the slim-leg Elle trouser. The double-collared Tara top layers nicely with the ever-popular Avery Tunic. You can mix and match for different climates and occasions with this gorgeous layered look.