Hi everyone!
It's hard to believe that we are into the second month of 2018 already. Work is back in full swing and the kids are back at school. Maybe it's time to sort out your work wardrobe? Our new release for February could be just what you've been looking for!
Hattie (Paper, PDF, Etsy) is a woven dress that works well in a print fabric. It can be worn two ways; wrap the ties to the back of the dress for a neat front look or tie them to the front to sit over your tummy. You'll also be pleased to know that we have offered two lengths for the skirt with this pattern. The choice is yours depending on the styling you're after.
We've included a couple of photos of our sample below. It was a bit rainy in Melbourne that day, so there are a few drops on the dress! Can you see them? Whoops!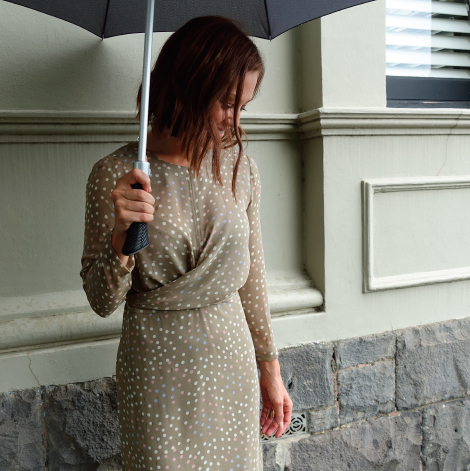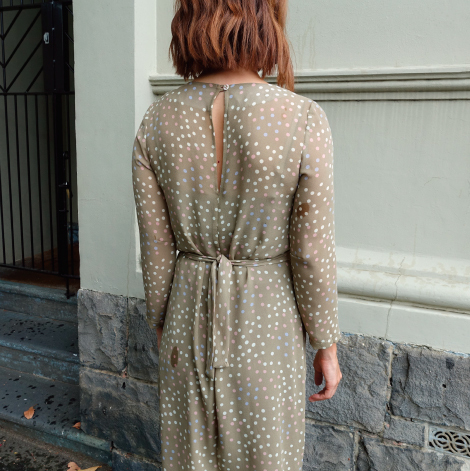 February Freebies
This month's freebies are fabulous! You get either of these patterns free with any other purchase, but only at www.stylearc.com. Just shop as usual and add one of these two styles to your cart last – click on the green voucher at the checkout to claim your freebie. It's that easy!
First up is the wonderful Eden Knit Dress (Paper, PDF, Etsy) with its lovely fit-and-flair body shape. The hi-low hemline and V-neck make this dress a great, on-trend addition to your wardrobe. Eden is also an easy make if you leave out the pockets; perfect for a sewing beginner.
Finally, your second freebie option this month is the Sian Combo Top (Paper, PDF, Etsy). This great wardrobe staple features a flattering dropped shoulder and a comfortable silhouette.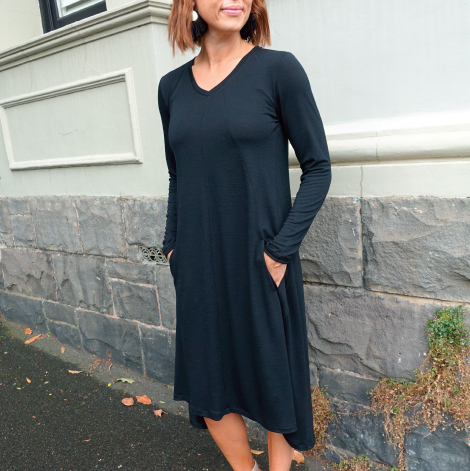 Eden Knit Dress (Paper, PDF, Etsy)