Get the Parisian Classic Look – a stylish three pattern outfit for a discounted bundle price! You get the Gigi Jacket, Gem Knit Tee and Blakley Stretch Jeans in a single purchase (Paper or PDF).
Drawing inspiration from the iconic French designer jackets, our Gigi Jacket includes all the key elements that make up this revolutionary jacket style. Complete your jacket with pearl buttons or some braid to recreate this timeless classic. This look has stood the test of time and has most definitely become a wardrobe staple across the globe.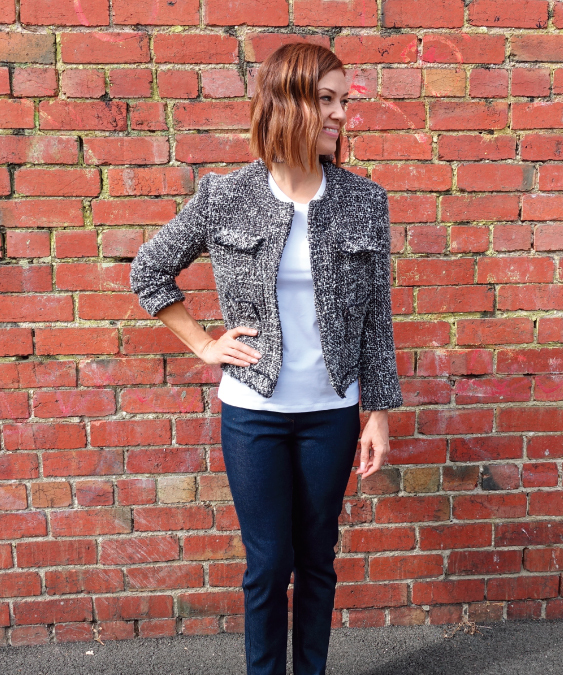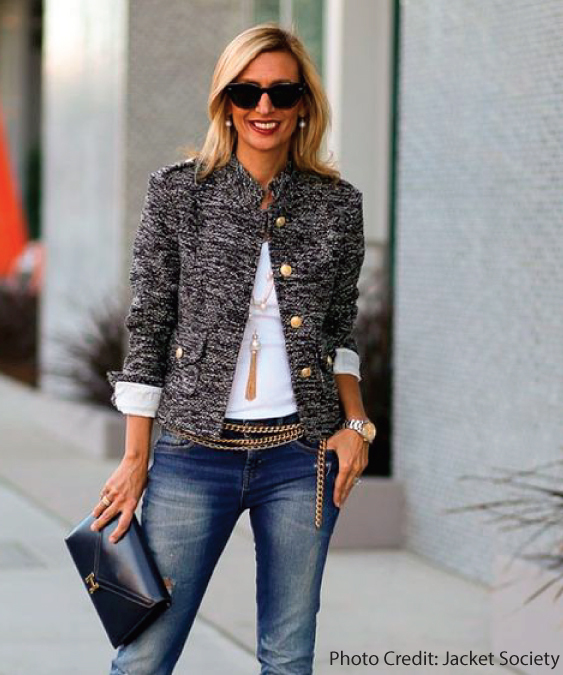 Paired here with our basic Gem Knit Tee and Blakley Stretch Jeans (top most, and some inspiration for the look immediately above), this look is so effortless, yet so polished at same time.
Until next time, happy sewing!