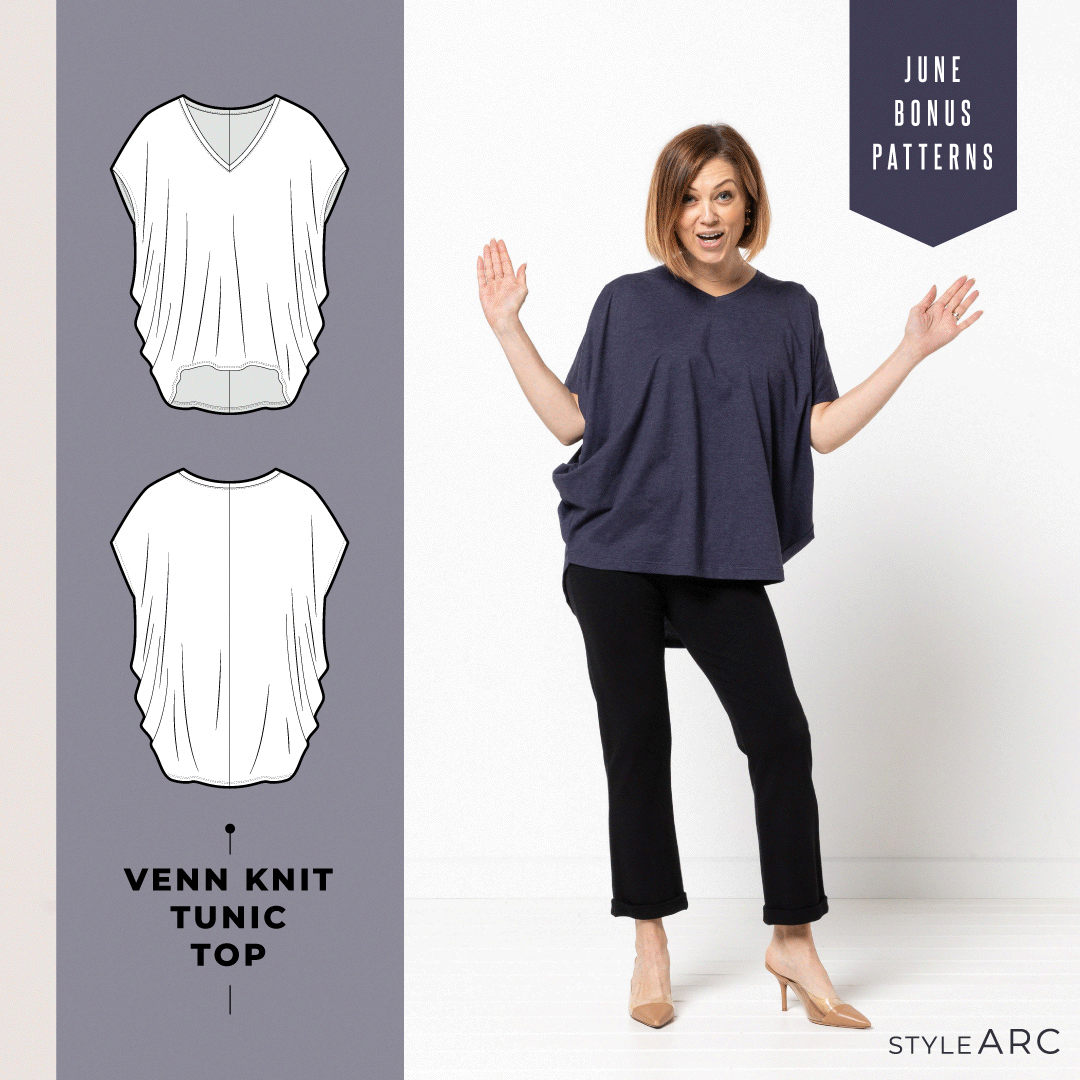 Can you believe we are halfway through the year already? A new month means new bonus patterns here at Style Arc. Your June bonus patterns are online now! This month you can choose the Venn Knit Tunic Top or the Florian Kids Jacket and Coat for FREE when you purchase any other pattern, but only at stylearc.com!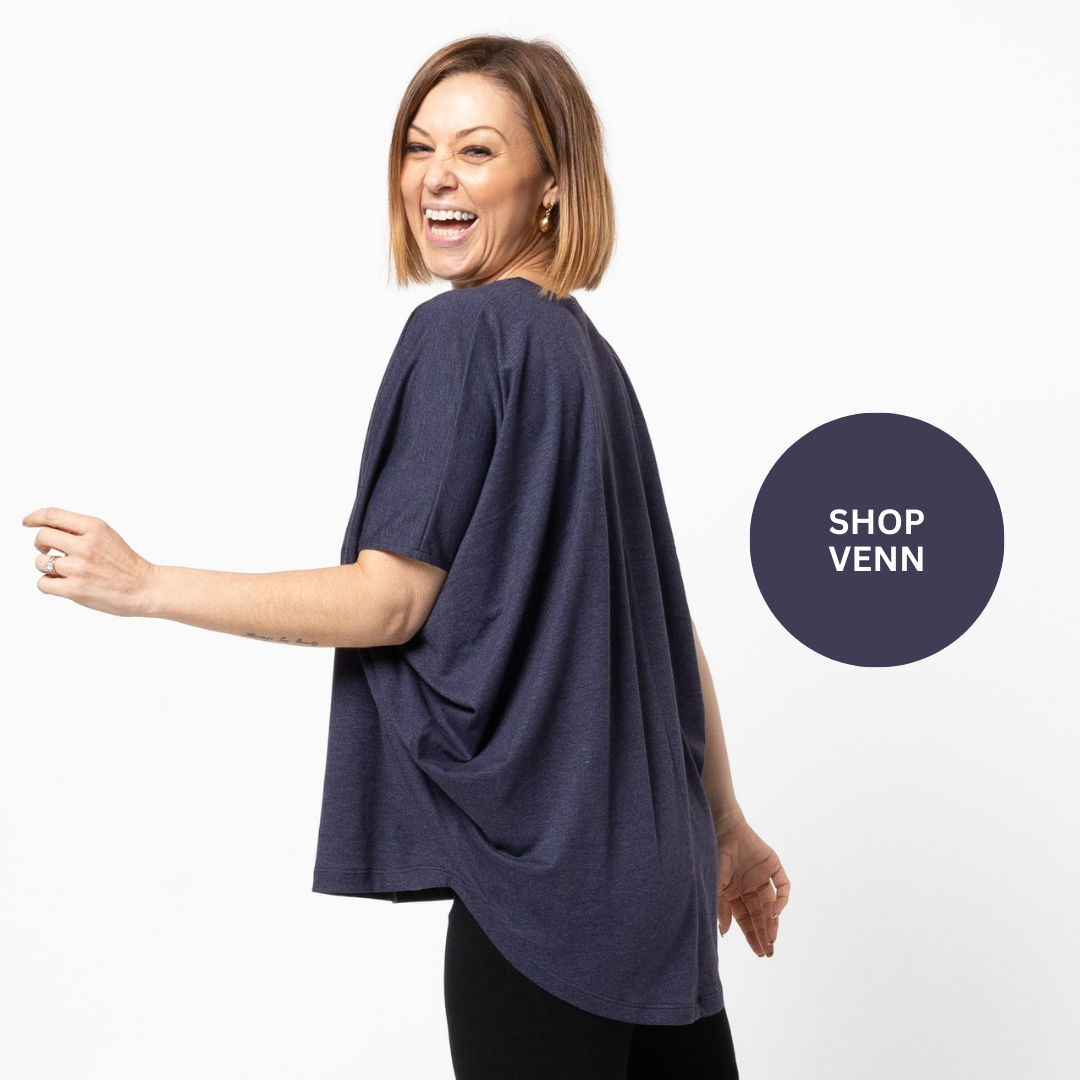 The Venn Knit Tunic top is a draped "V" neck featuring a high-low hemline and an extended shoulder line that finishes at the elbow. This gorgeous top with a bat-wing silhouette is easy to construct. We recommend jersey, merino knit, or slinky knit fabrics.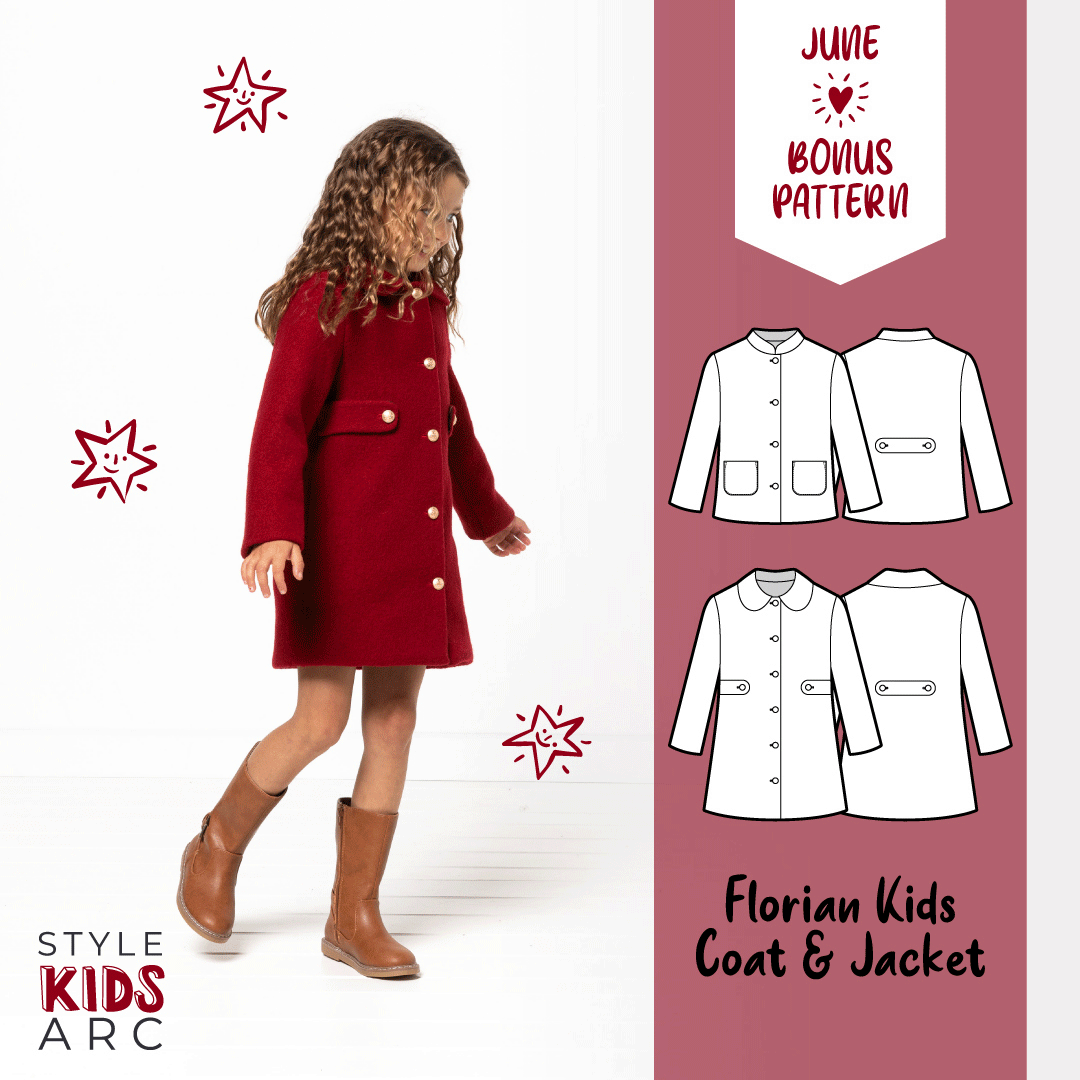 I can't believe we've chosen the Florian Kids Jacket as your second bonus pattern option. You are getting a great deal here! Florian is the latest addition to our growing kids sewing pattern range. It is a traditional unlined, knee-length coat / jacket for kids aged 2 to 8. We've included a cut line for the shorter jacket length. You can choose between a Peter Pan or stand collar – we have included both options for you. Patch pockets as well as back and side tabs are further options for you to incorporate into this medium difficulty sewing project.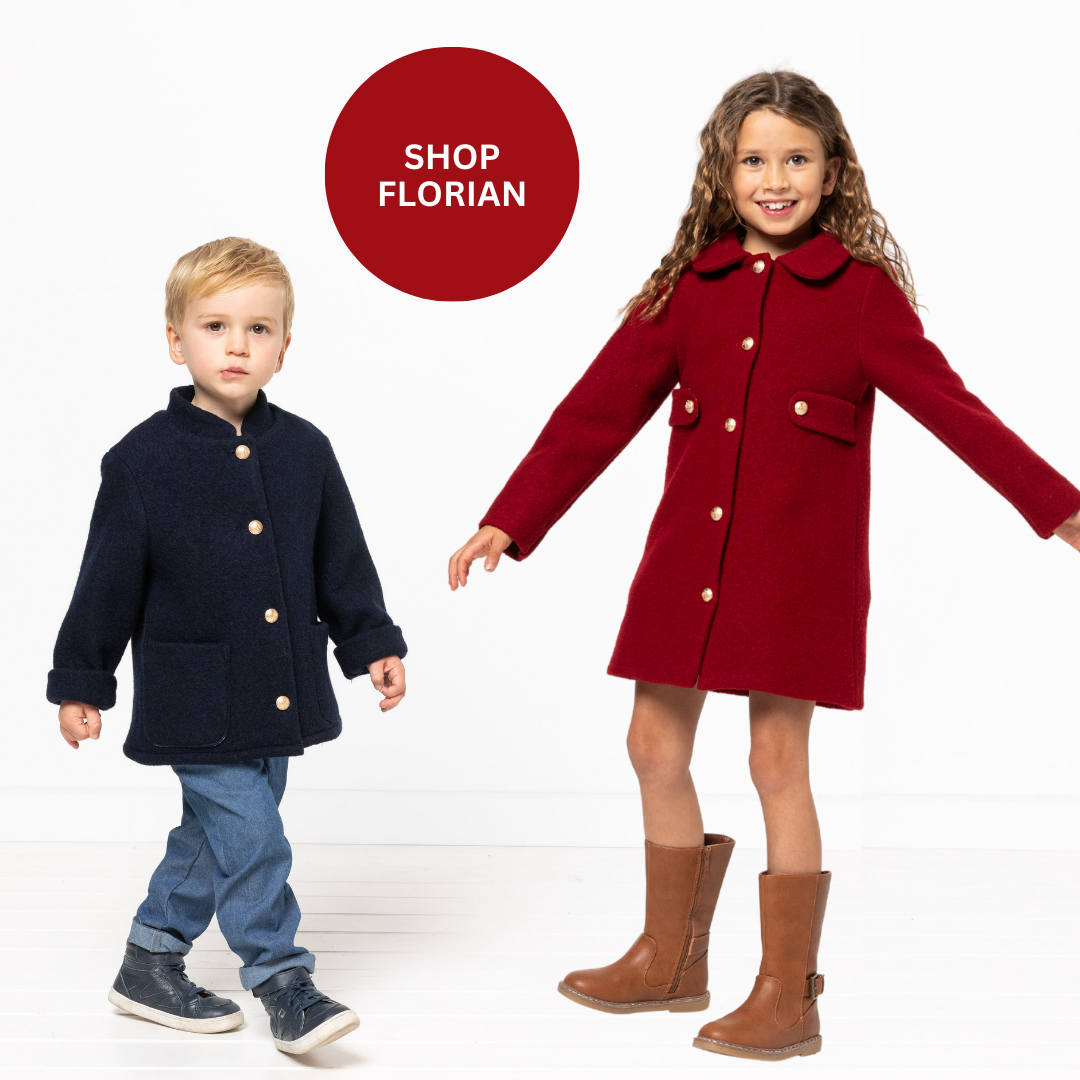 New around here?
⬇ Here's how to claim your bonus pattern ⬇
Head to stylearc.com and put the patterns you want to buy along with your selected bonus pattern into your cart and click the green coupon to get the bonus pattern for free!
Until next time, happy sewing!