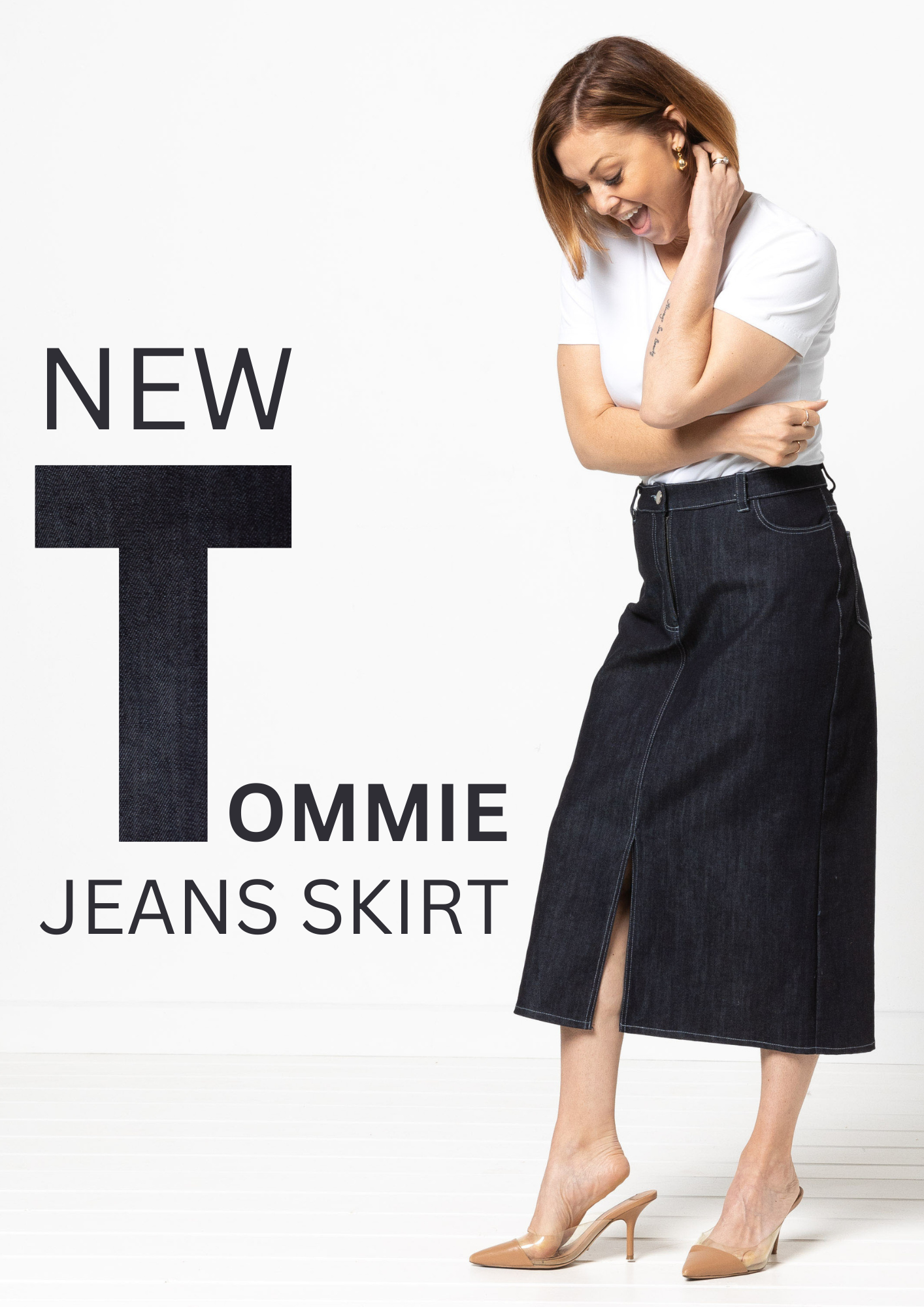 Denim skirts are having a real moment in the sun. There are plenty of denim skirts on the street and on the racks at our favourite stores. Why not make your own, with the brand new Tommie Jeans Skirt sewing pattern?⁠
This new sewing pattern featuring all the fabulous traditional denim details such as a fly front, shaped waistband, twin needle topstitching and back yokes. Tommie also features an on-trend twist with a front split and longer length (calf length).⁠ You also have front and back pockets and belt loops to finish the classic denim skirt look.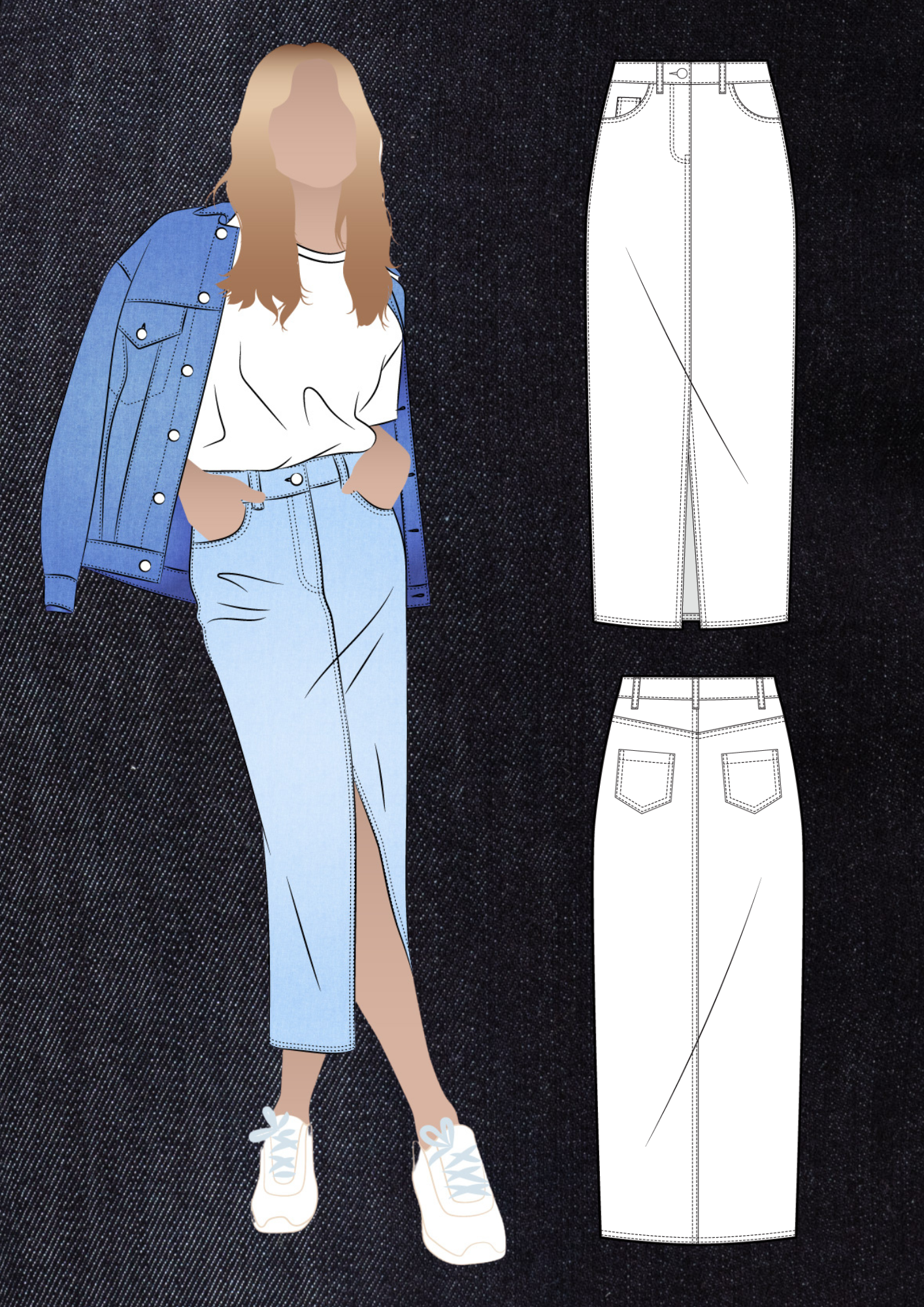 If you haven't worked with denim before, we've got some helpful tips to make sure you get the best result. Don't be scared of denim – it's worth the effort.
Wash your denim fabric before you use it to prevent shrinkage and colour bleeding
Use a denim-specific fabric needle, or a thicker needle than you would normally use, on your sewing machine
Use a good quality thread
Press seams on a cotton setting with steam
Sew slowly, especially over areas of bulk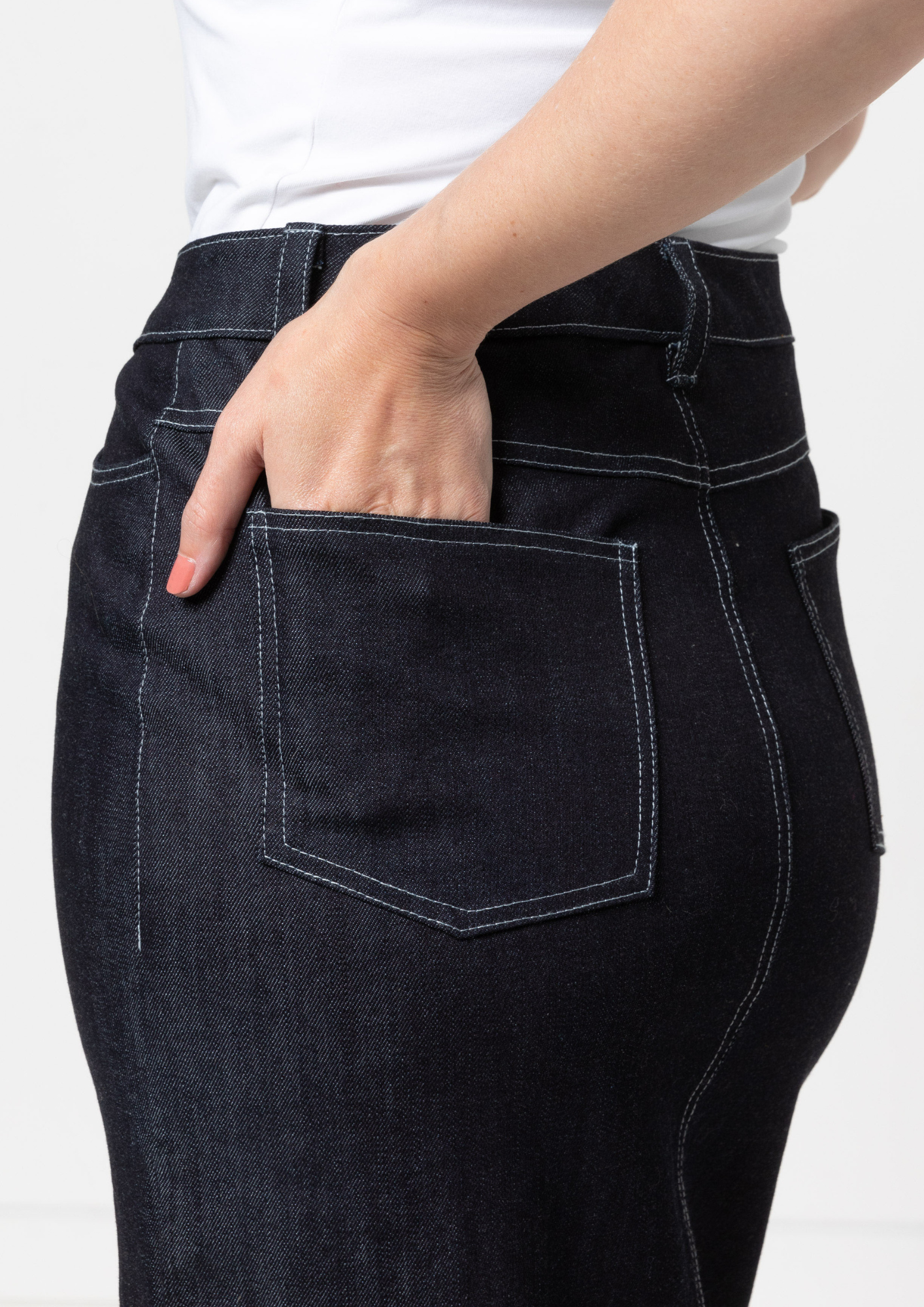 Skirt sewing patterns often get overlooked for the more popular dress and top sewing patterns. It's fun to test your skill on a wide range of projects and denim skirt sewing pattern like Tommie is a great project for those looking for a challenge. If you're looking for more skirt sewing patterns, we've got plenty more! Check out the full range of Style Arc Skirt sewing patterns here.