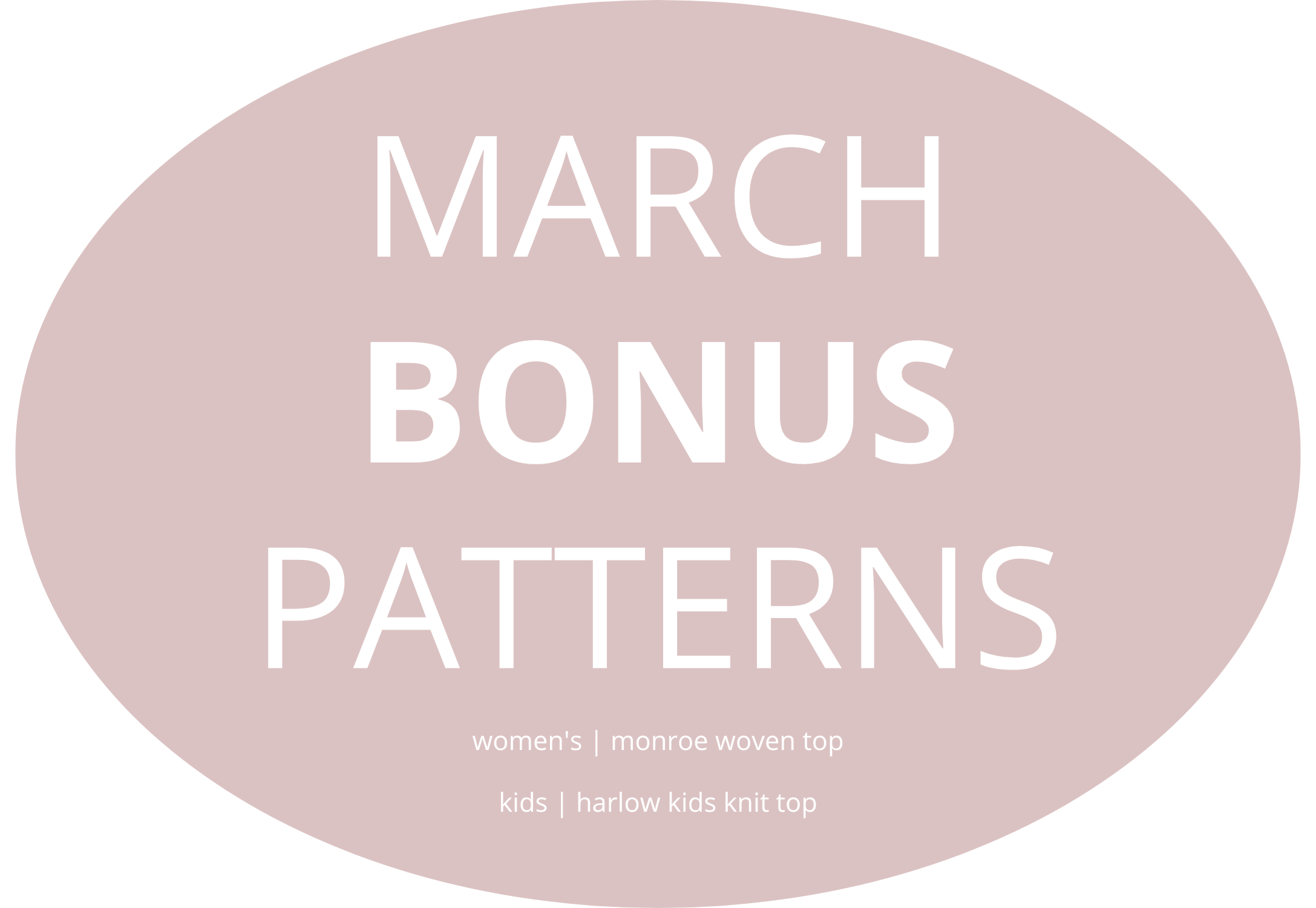 The latest bonus sewing patterns for March 2023 have landed! Each month at Style Arc we offer a choice of bonus patterns, free when you purchase any other pattern.
This month you can choose either the NEW women's Monroe Woven Top or Harlow Kids Knit Top as your free pattern with any pattern purchase until March 31! The offer is only available at www.stylearc.com. Read on to learn more, or jump straight through to this month's bonus sewing patterns by clicking here.
The Monroe Woven top is a bias-cut sleeveless top with a cowl neck. This gorgeous slip on top pattern for women is fully self lined and sits on the high hip. Monroe is designed for woven fabrics. Like all Style Arc womens patterns, this chic style is available in sizes 4 to 30. Our inclusive size range means that you can make fashionable garments just for you. All our styles are crafted to make sure plus size sewing patterns aren't forgotten.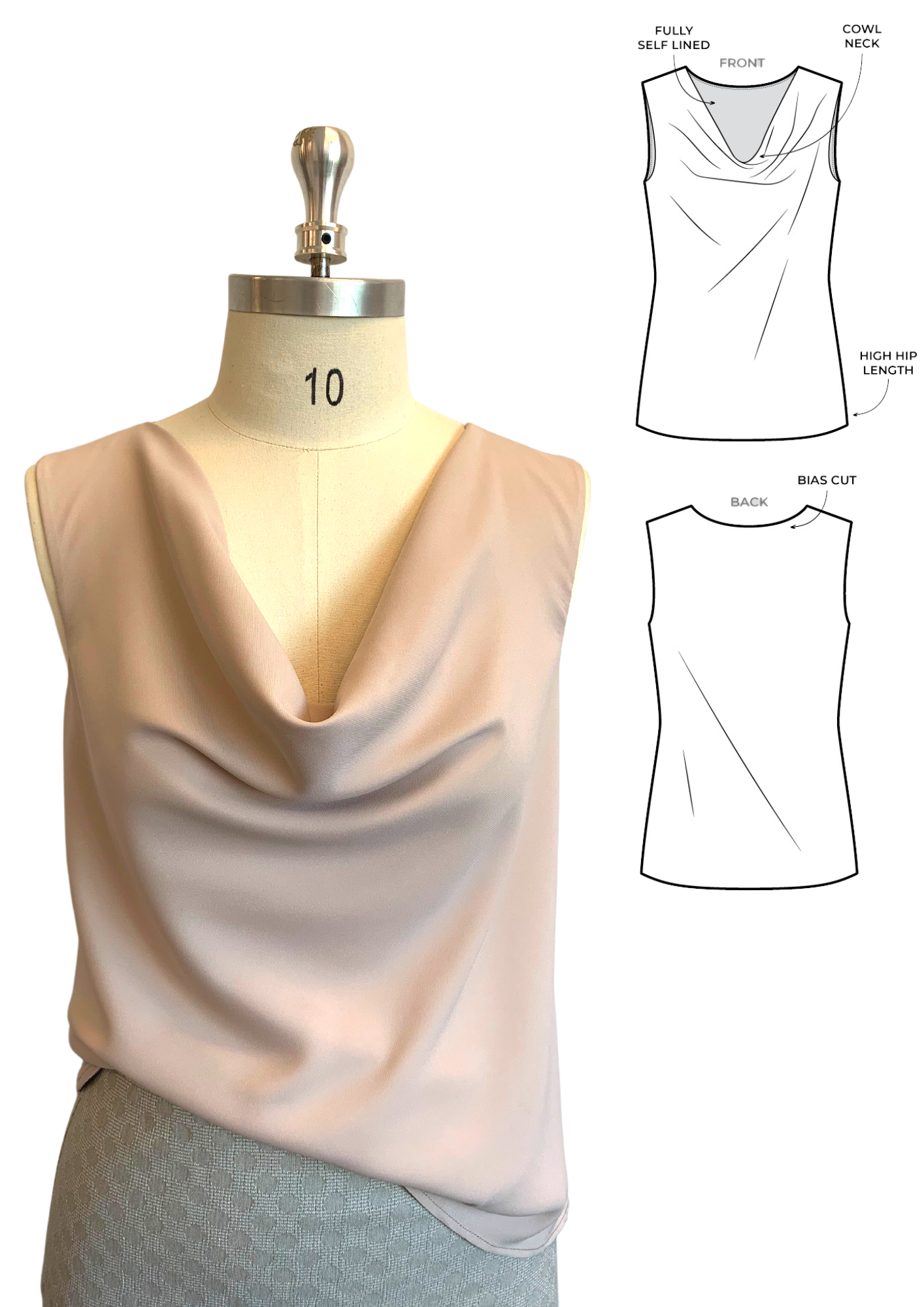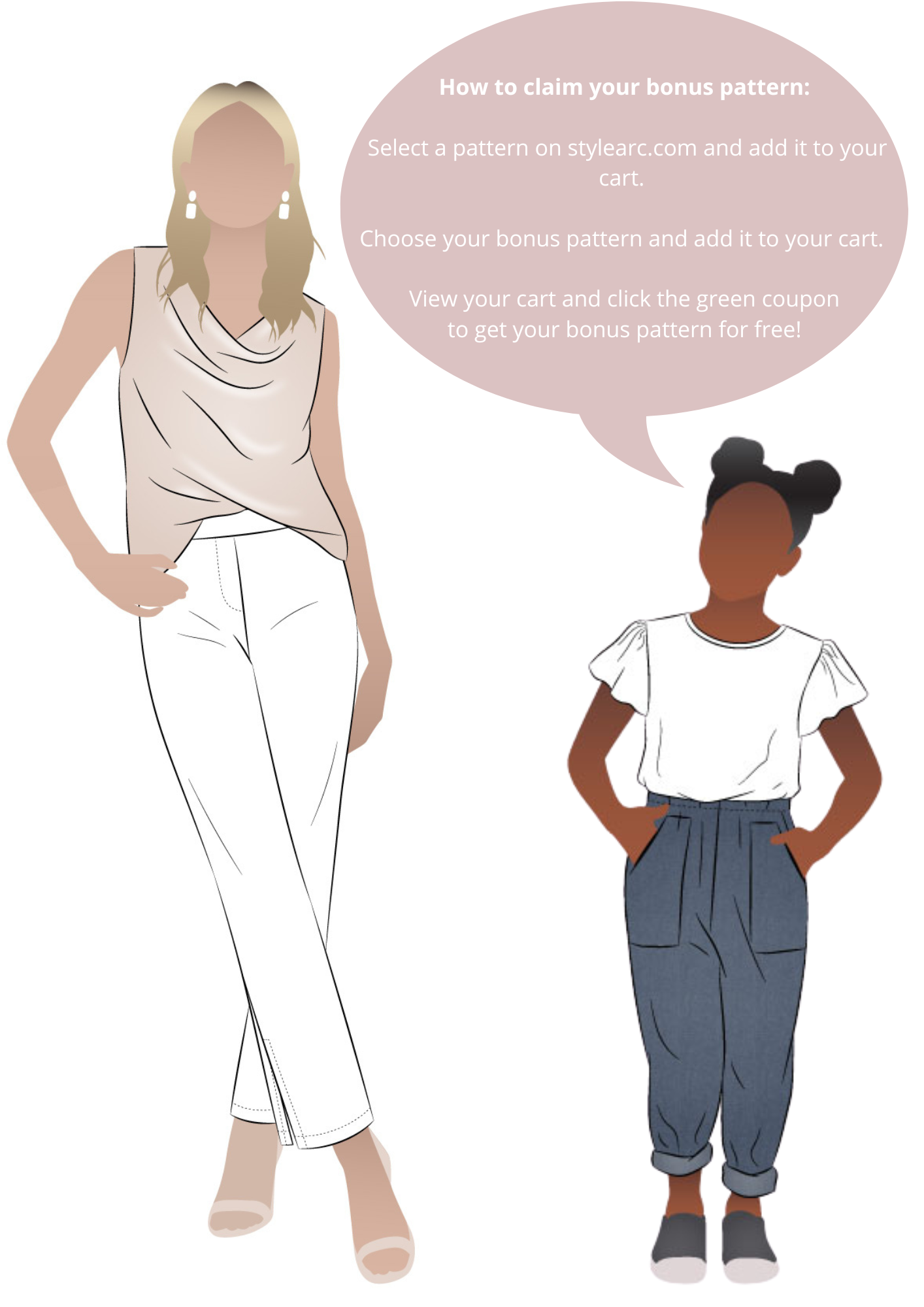 Your other bonus pattern choice is the Harlow Kids Knit Top sewing pattern. This cute style is a basic knit tee with flutter sleeves designed for kids aged between 2 and 8. You get each size in a separate colour in a single layered pattern. Make it in a single colour or sew it up with the sleeves in contrast.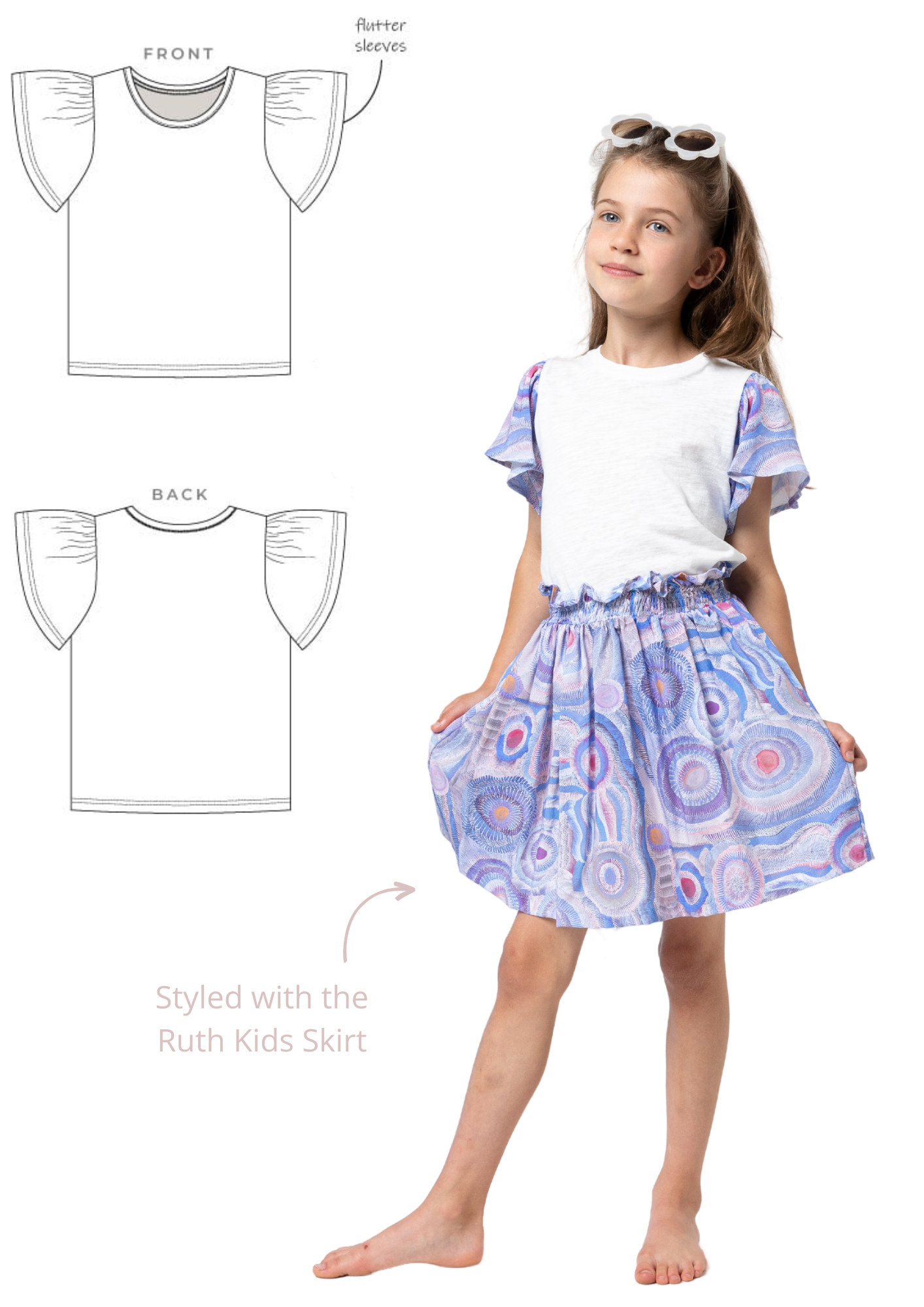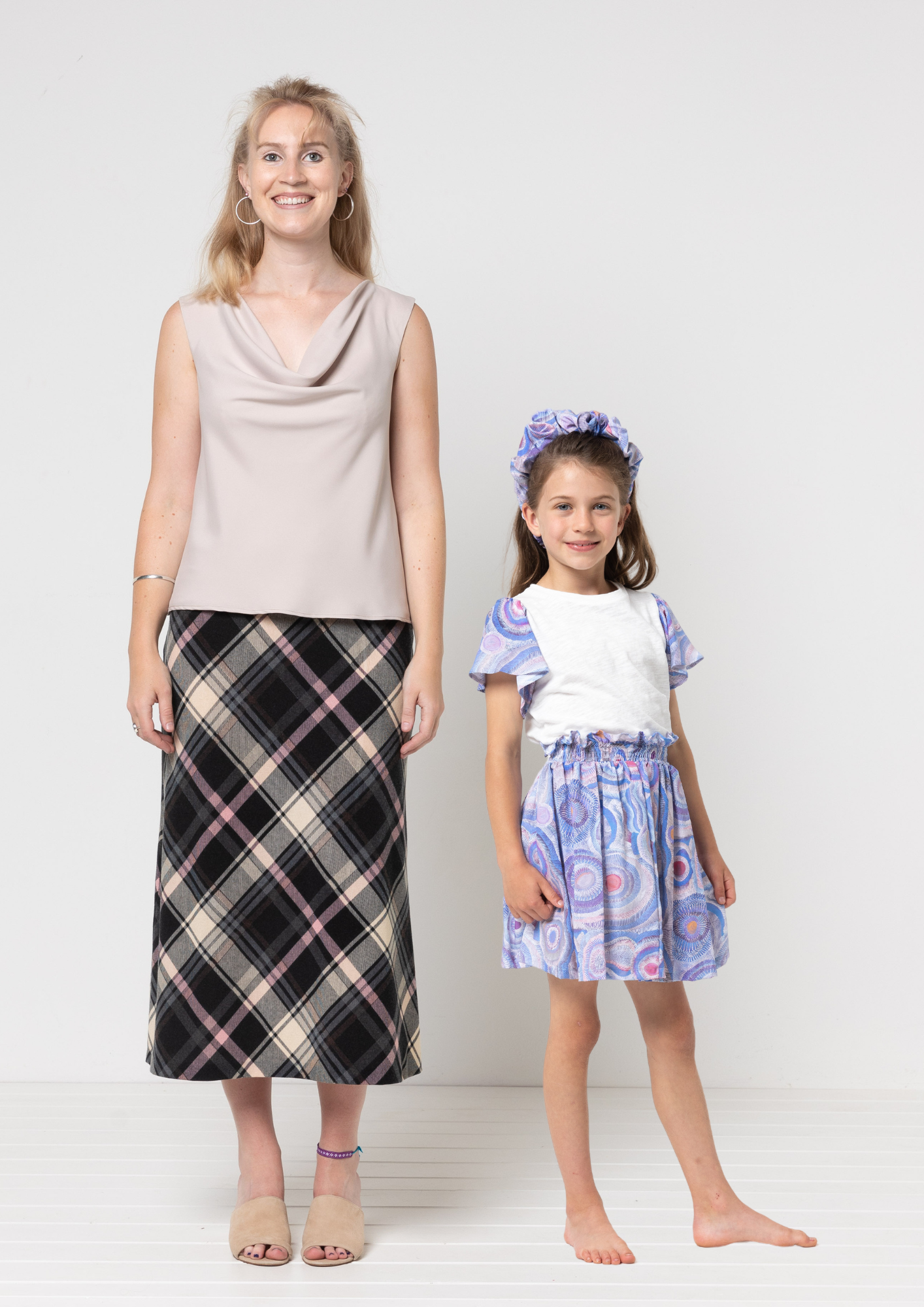 Until next time, happy sewing from the Style Arc team.