Lost your sewjo? Here's an insight into what everyone is sewing right now. Think easy silhouettes, uncomplicated closures, interesting shapes and design lines.
Hooray! Each of these sewing patterns have been rated 5 stars by our sewing community! We love reading your reviews and they are super helpful for sewists around the world so please keep them coming.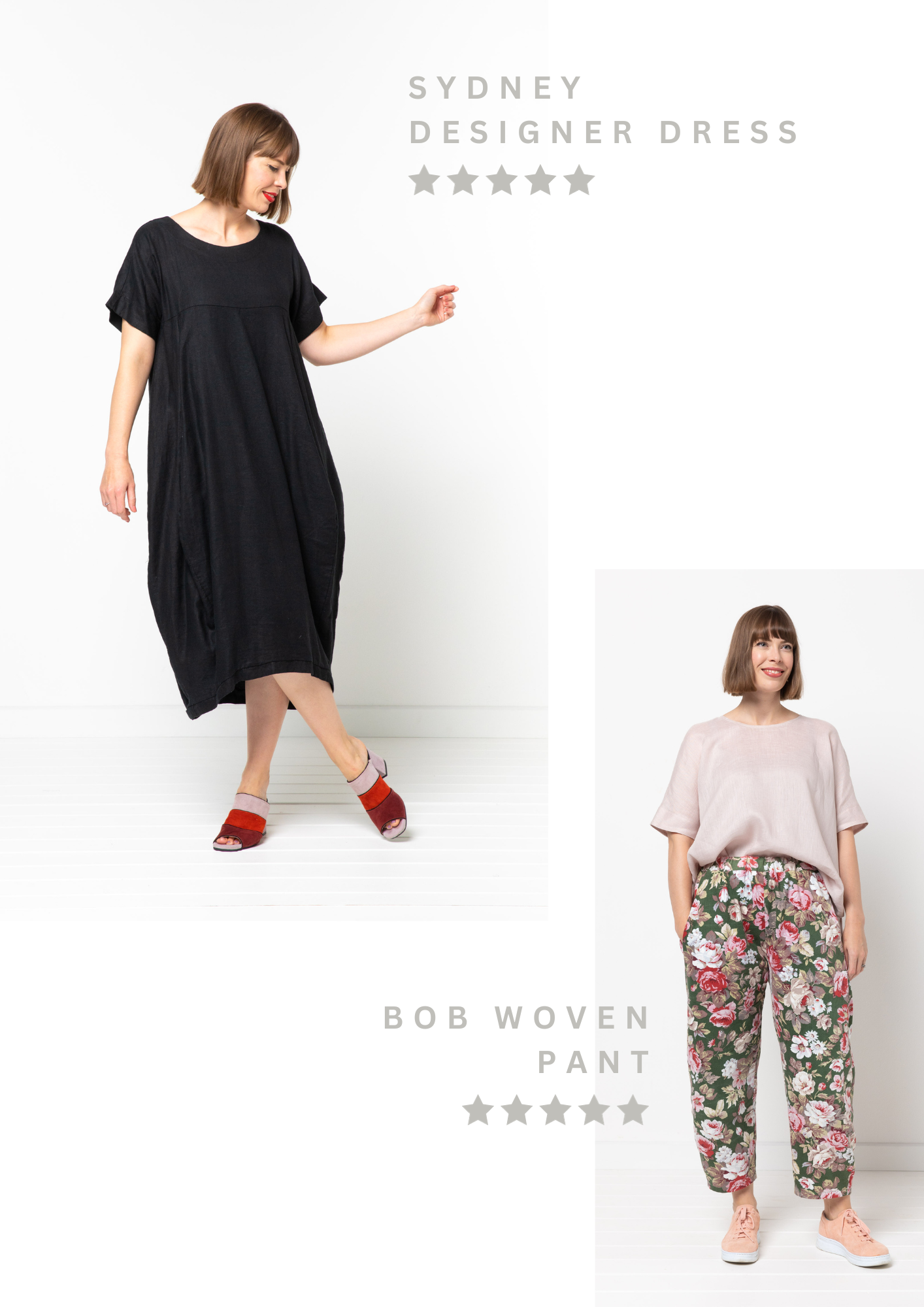 Sydney Designer Dress sewing pattern and Bob Woven Pant pattern.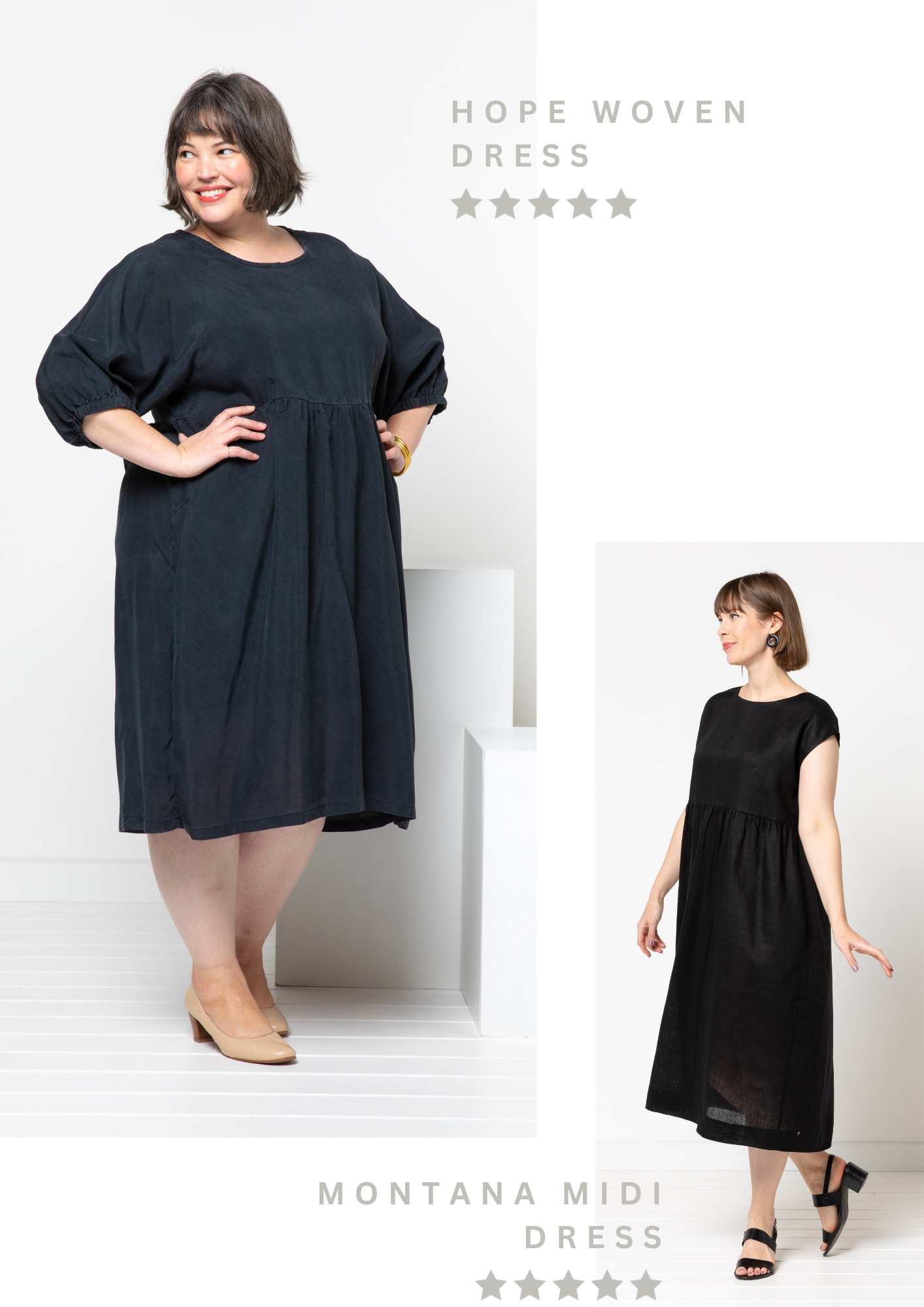 Hope Woven Dress and Montana Midi Dress sewing patterns.
Need some more inspo?
Have a browse on stylearc.com at our huge catalogue of sewing patterns for every body! All patterns are available in sizes AU 4-30 with a fantastic range in sizes AU 4-36.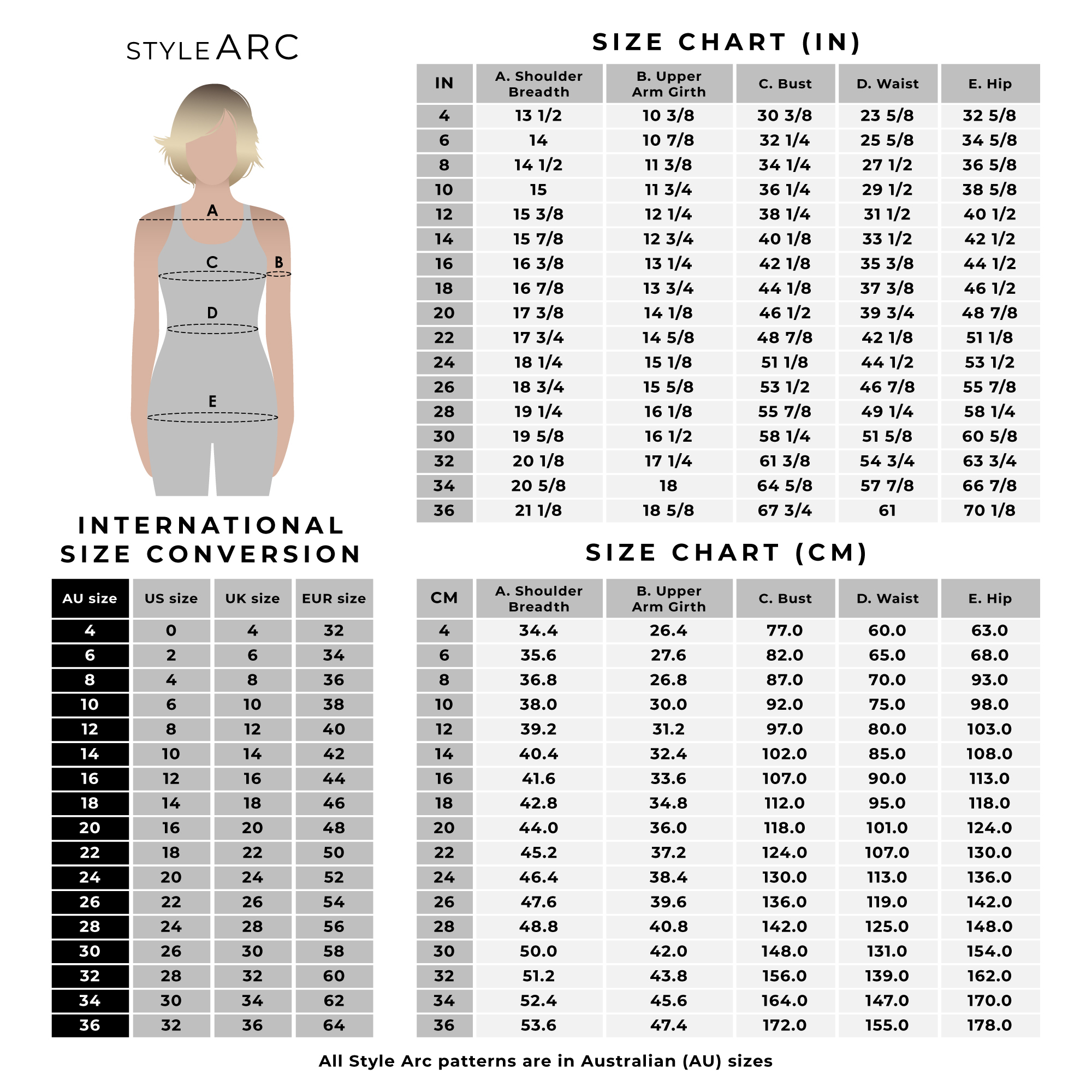 Happy sewing!