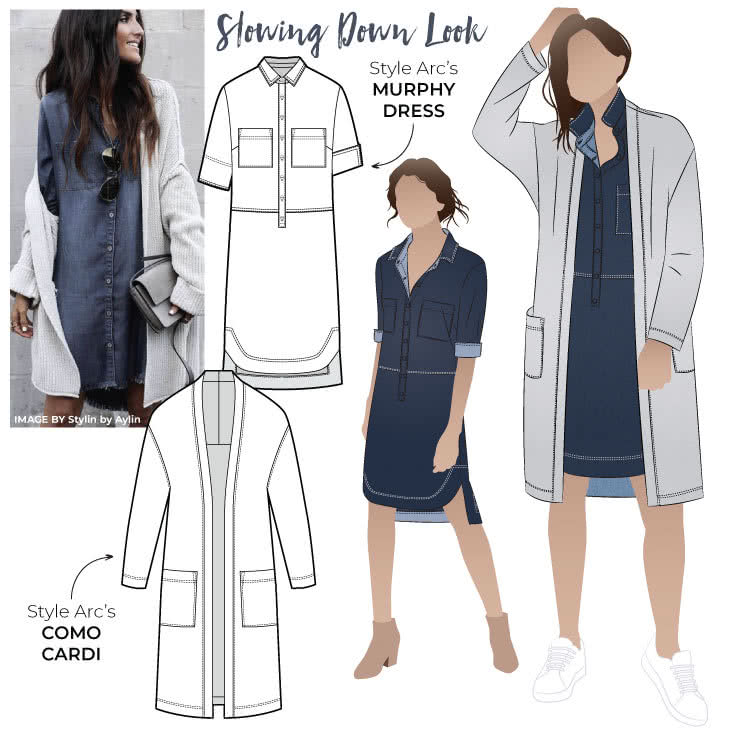 In this relaxed yet stylish discounted sewing pattern bundle that we're calling "Slowing Down", you will receive 25% off two great fashionable patterns. You get two fabulous patterns in a single bundled purchase with 25% off the individual pattern prices. We selected our Murphy Woven Dress, a classic shirt maker dress that features a neat shirt collar, three quarter front tab, cuffed sleeve and a high low hem, teamed with our long line Como Cardi with its dropped shoulder and patch pockets. The two discounted patterns work so well together but equally work well alone as they are great building blocks that fit into any wardrobe. The discounted pattern bundle is available in the following formats: paper single-size, paper multi-size, PDF single size and PDF multi-size.
Slowing down and taking pleasure in the simple things in life is not an easy adjustment but one that is great for our soul! Whether we are exploring new hobbies, connecting with friends on a deeper level or sewing up a storm in our sewing space it's all good for our wellbeing, and maybe as a result of this forced slower pace we are enjoying these things a little more?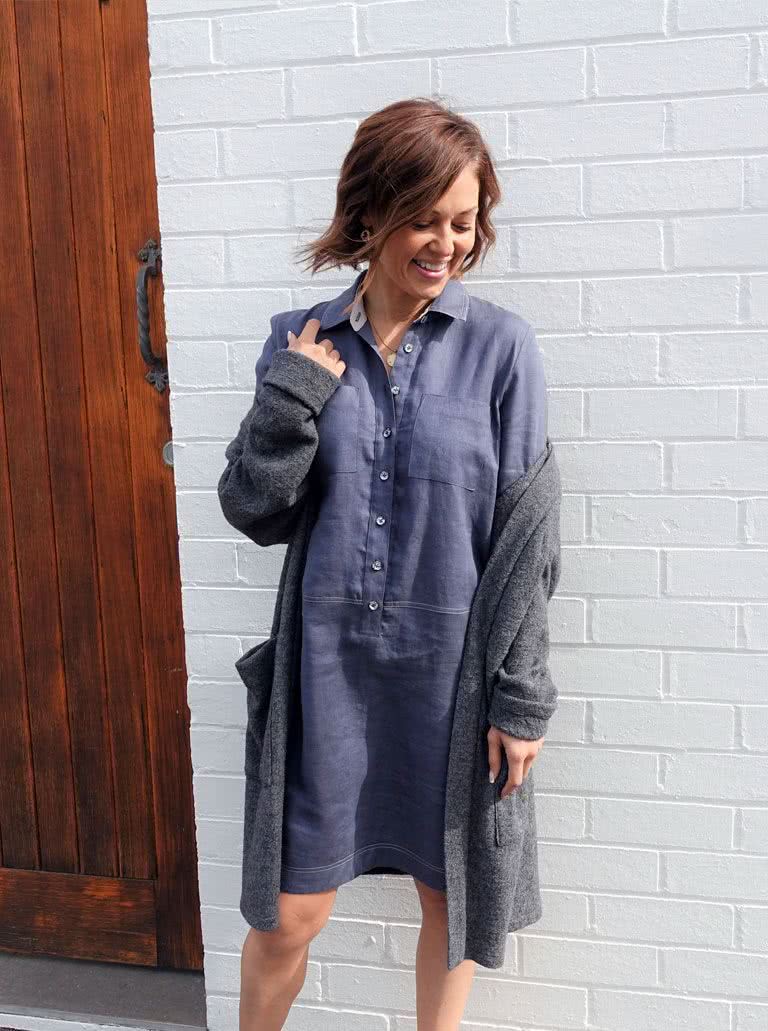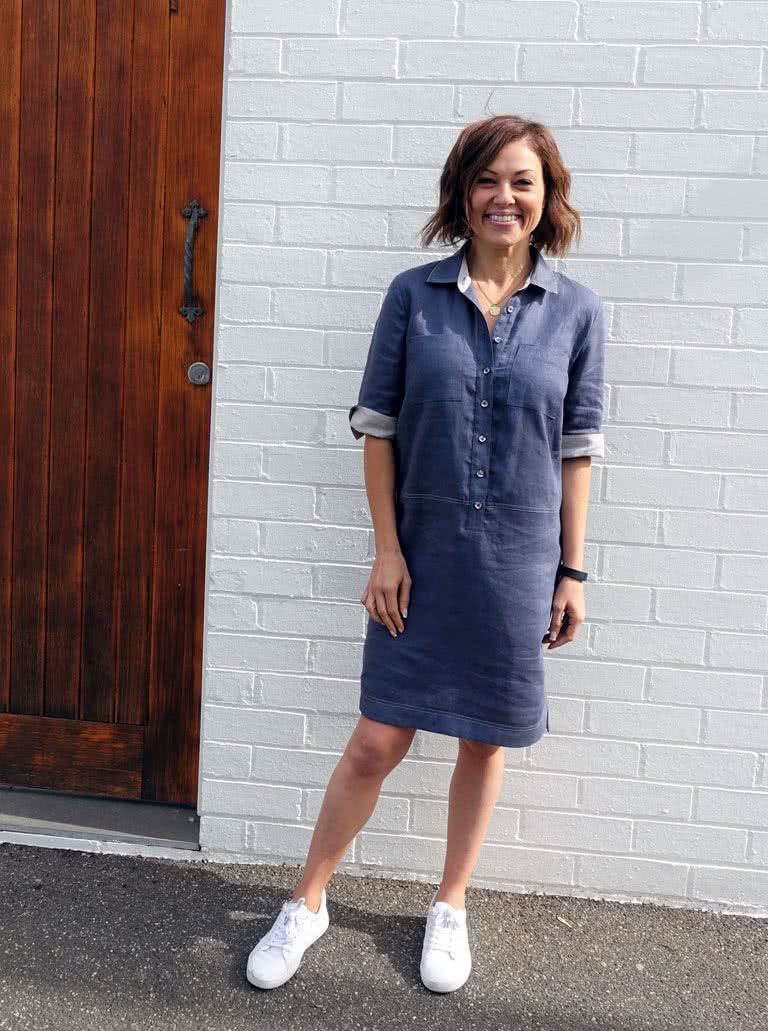 Until next time, stay safe from the Style Arc team.