Today were are excited to launch our brand new freebie sewing pattern for June 2019 – the Balmain Tunic Sewing Pattern for women. It's free with any purchase (except label packs, gift vouchers and memberships). It is hard to believe that we have hit the middle of the year already, and as the days start cooling down in the southern hemisphere, we all start to reach for our tunics, sweaters and jackets. If you choose the right kind of layering pieces for the cooler months, they will not only keep you warm, but you can wear them anywhere!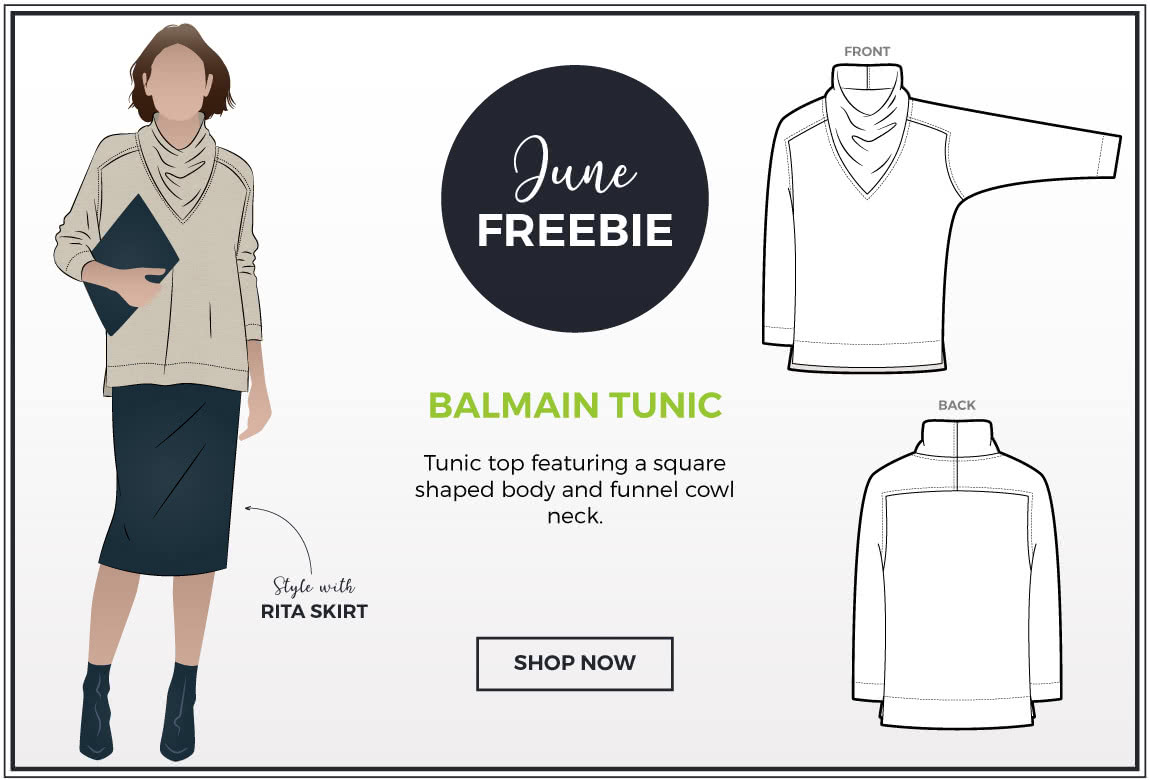 The Balmain Knit Tunic is our latest release and we think you'll love it, because of it's comfort, warmth and style!
For the month of June you can get this on trend tunic for FREE with any pattern purchase when shopping at www.stylearc.com Luxe, loose and easy to wear, our Balmain Knit Tunic will instantly elevate any look. This tunic has a deep "V" with a cowl collar insert and an interesting sleeve that extends into a saddle shoulder.
Available formats: Hard Copy Single Size, Hard Copy Multi-size, PDF Single Size and PDF Multi-size.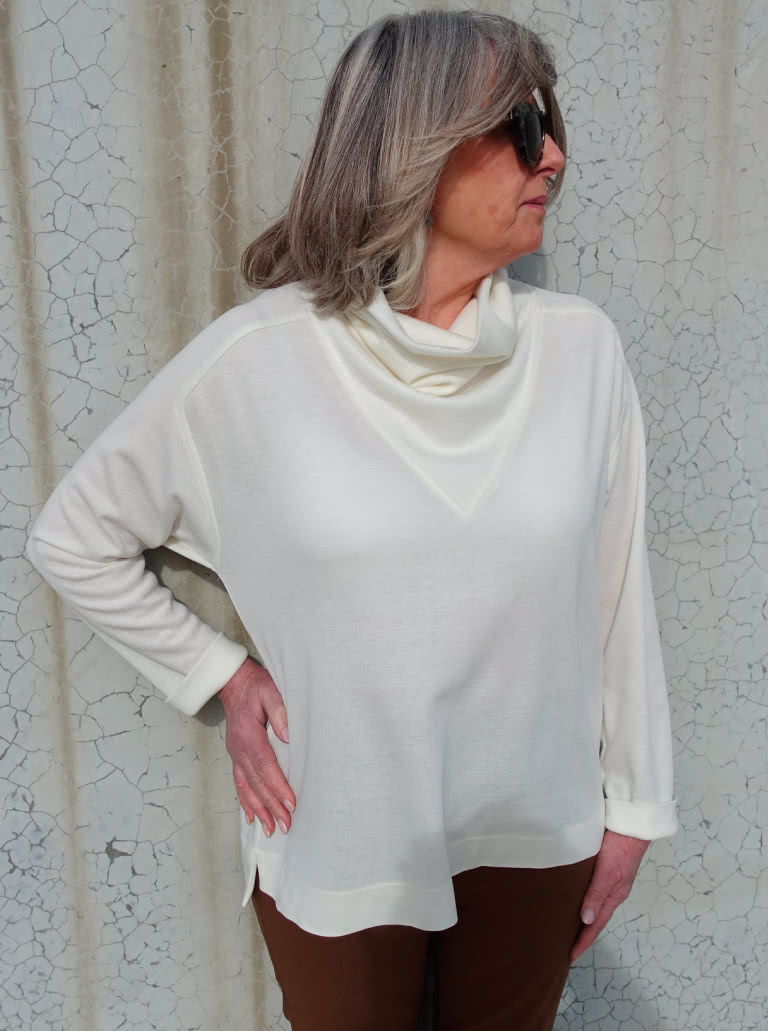 If you are in the northern hemisphere and winter is far from your thoughts, then our other freebie for the month our Scarlett Top may be calling you! Suitable for a linen, silk or crepe fabric it may be that project perfect to add to your wardrobe. Use your design skills to create your individual look by splicing the the fabrics, as we have done in this sample. This square shaped tunic pattern has a dropped shoulder line and an interesting hem band that wraps from the front to the back.
Formats available: Hard Copy Single Size, Hard Copy Multi-size, PDF Single Size and PDF Multi-size.
To claim one of our June freebies, you need to purchase a pattern at www.stylearc.com and once in your cart, select your freebie of choice and click the coupon to get your freebie pattern for free!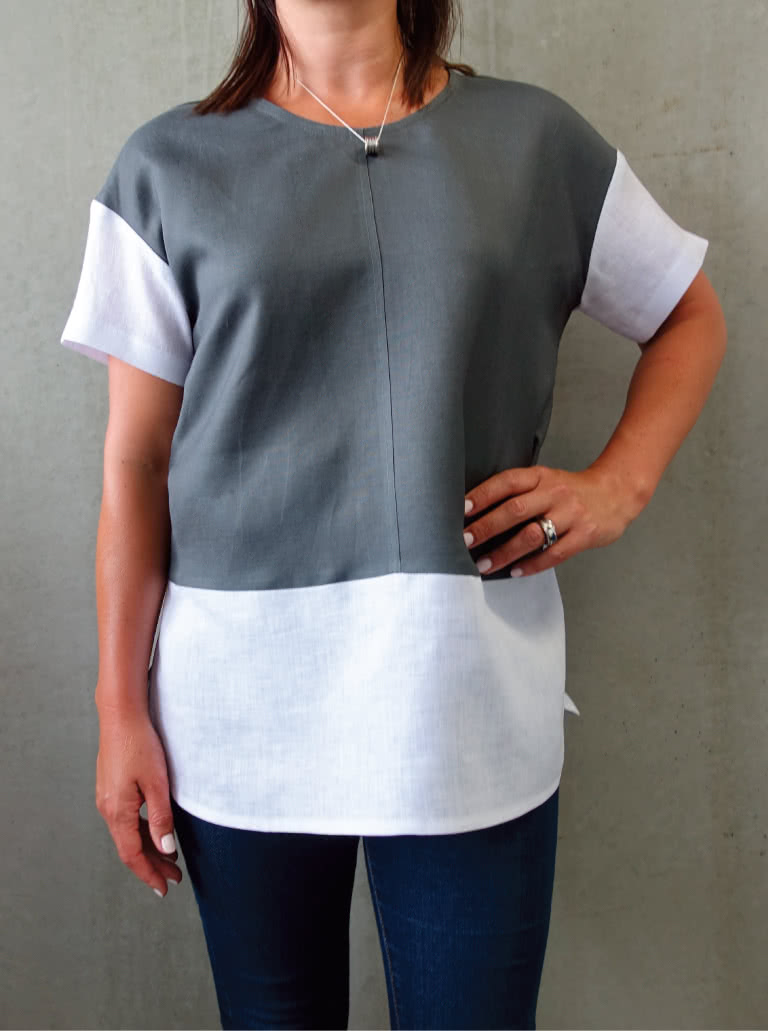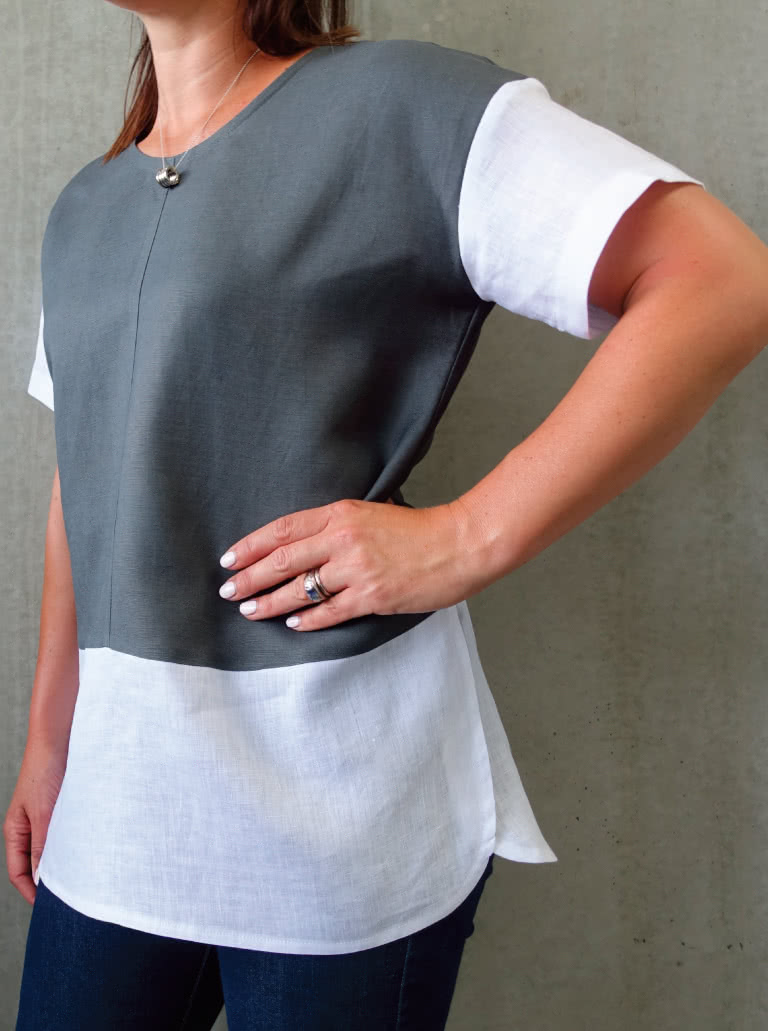 Until next time, happy sewing!
Chloe and the Style Arc team