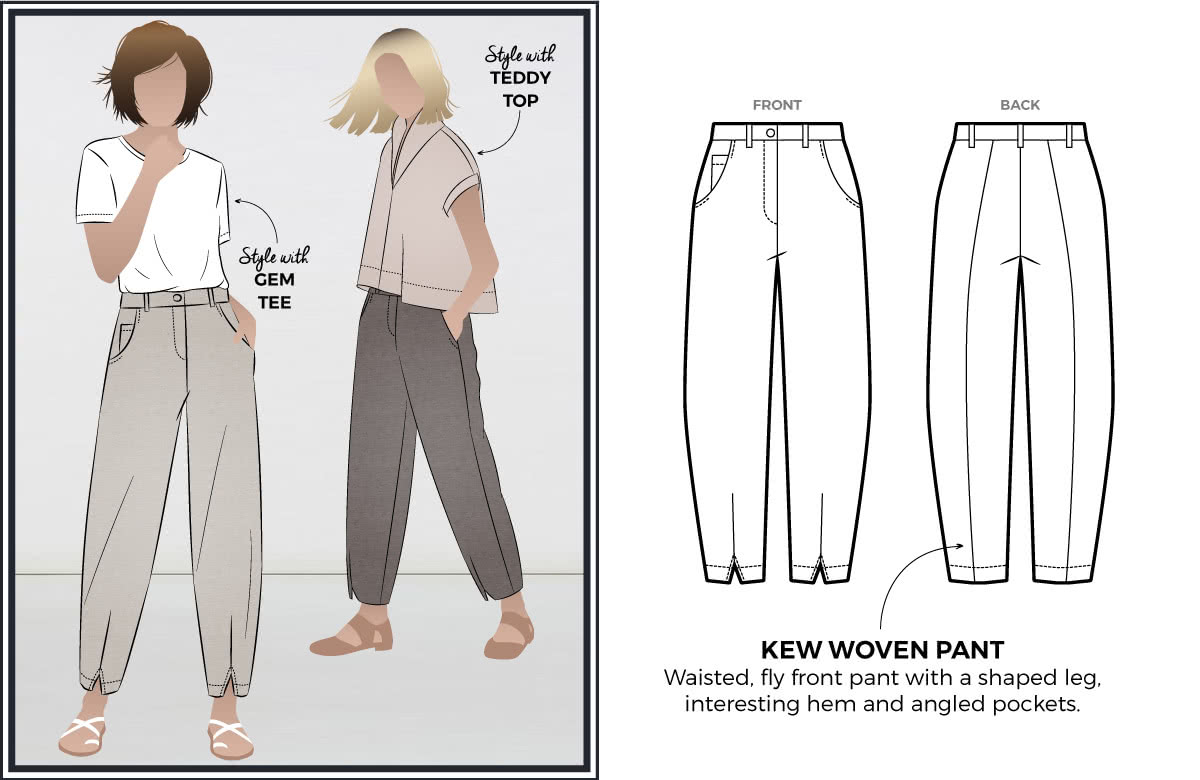 Stop the press! Here at Style Arc HQ we have taken a vote and the votes are in – our latest sewing pattern release, the Kew Woven Pant, is our favourite pant sewing pattern to date. Read on to find out why!
We have shelved the skinny look pant and turned our focus to creating and delivering some interesting wider leg pant pattern options for you. Wide leg pants are fabulous, but let's face it they don't work on all shapes and you can get lost in them if you are vertically challenged like me!
Our Kew Woven Pant is unique in its design and flattering to say the least. Balloon pants are super comfy due to their roomy leg shape. Kew features this lovely loose leg shape but it also has a tailored look at the waist and front details of the pant. Moving around to the back of the garment, Kew features a two-piece back leg is which is what creates a great shape over your tush! Directing our focus down to the hem, unlike most wide leg pants, the balloon pant tapers in, and this is why it works well for all heights. To finish off the coolest pant of the season, we have added a clever dart that finishes off with a petite split – what's not to love?
Kew is available in the following formats: Hard Copy Single Size, Hard Copy Multi-size, PDF Single Size and PDF Multi-size.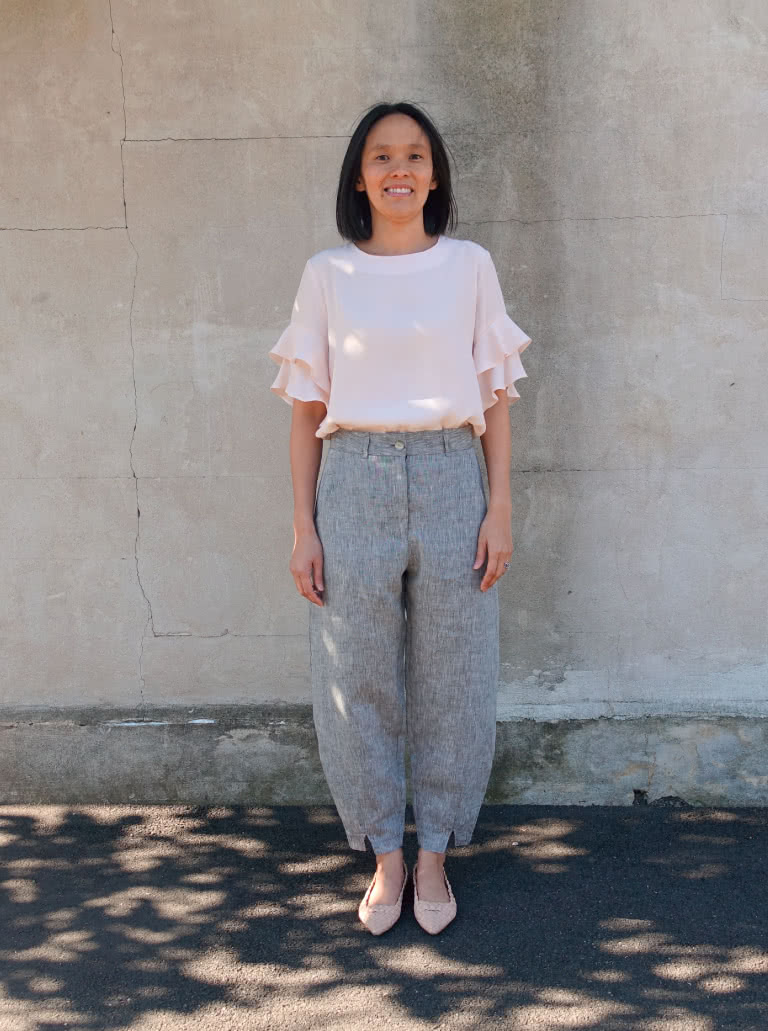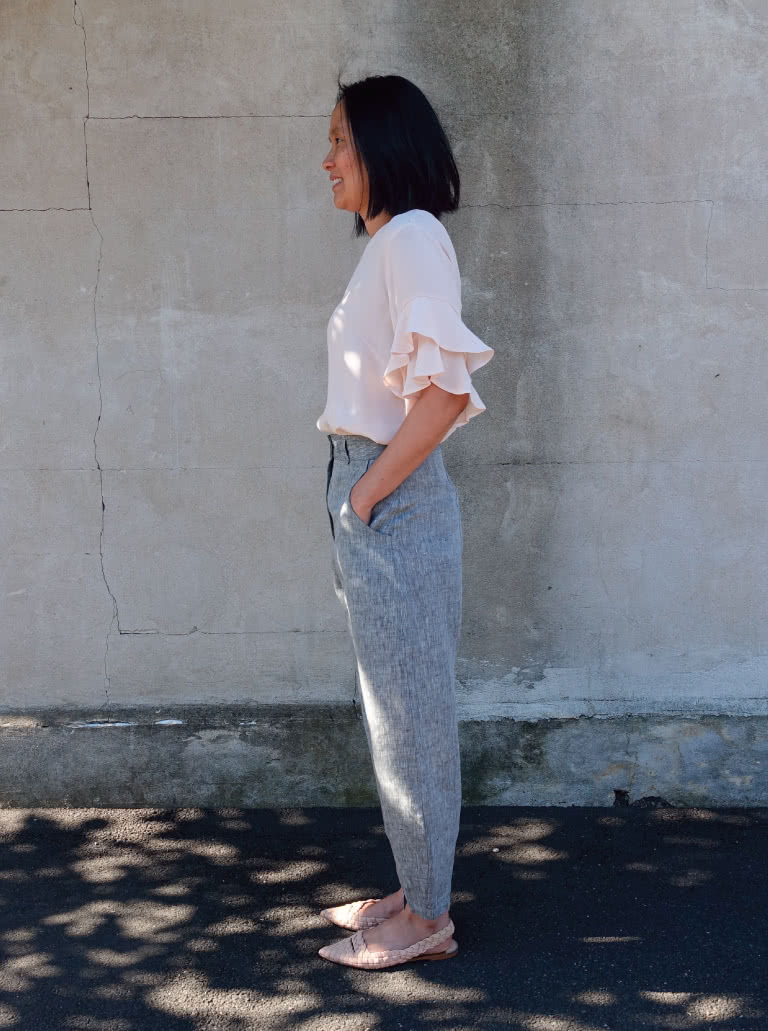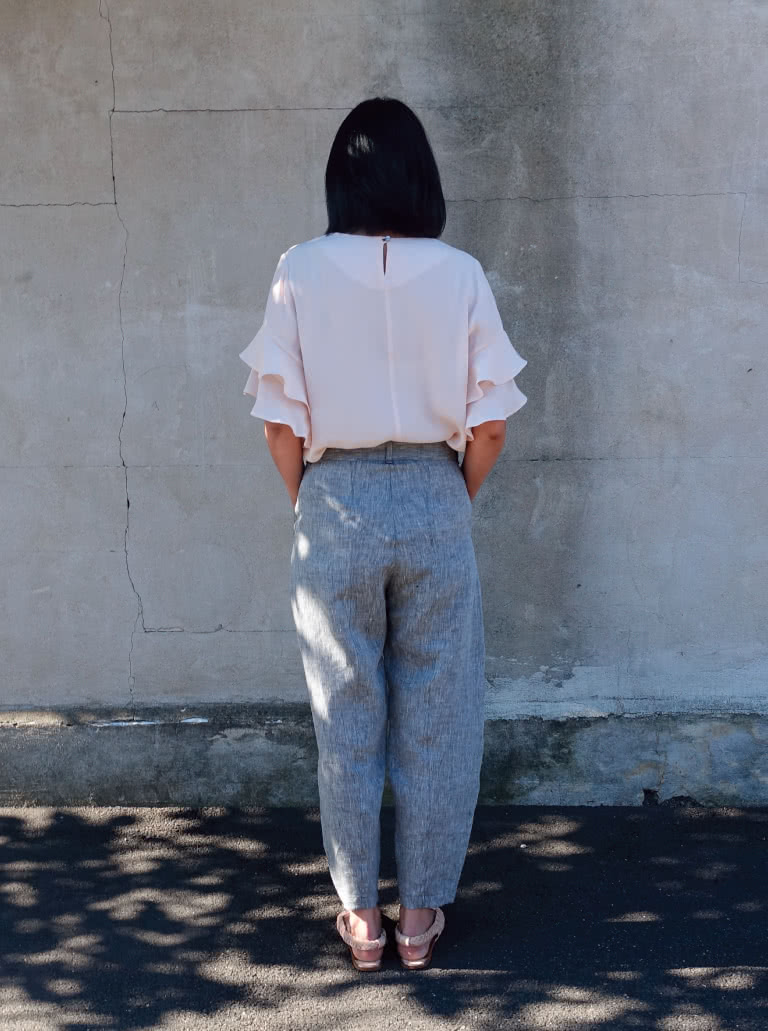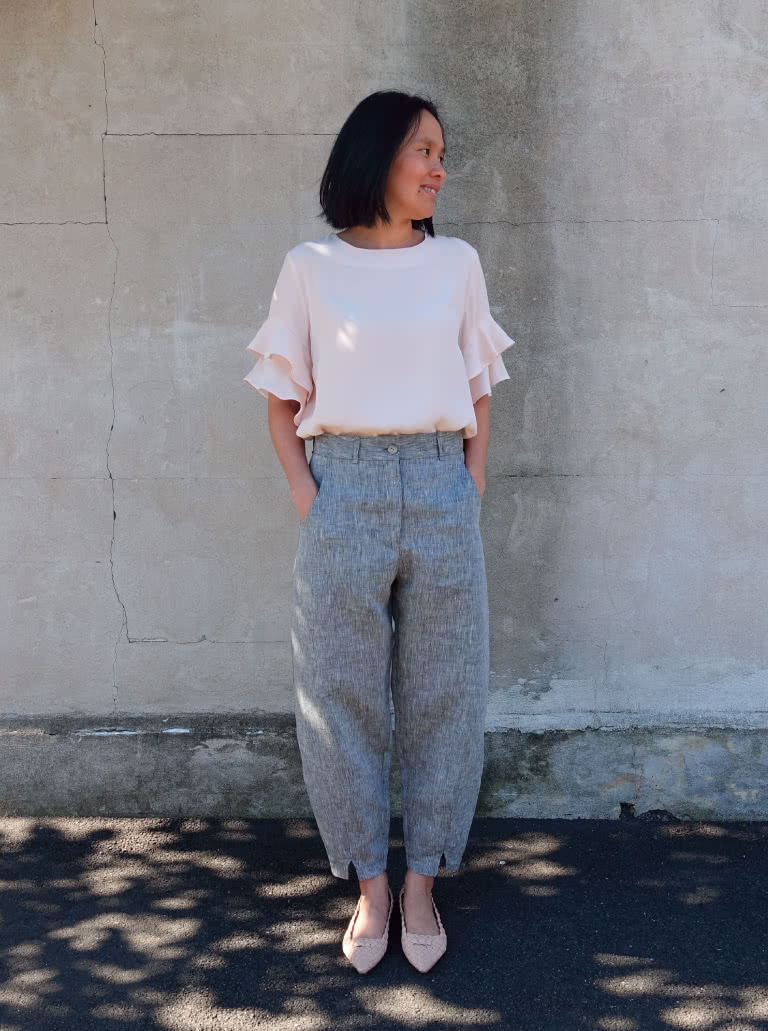 Until next time, happy sewing!