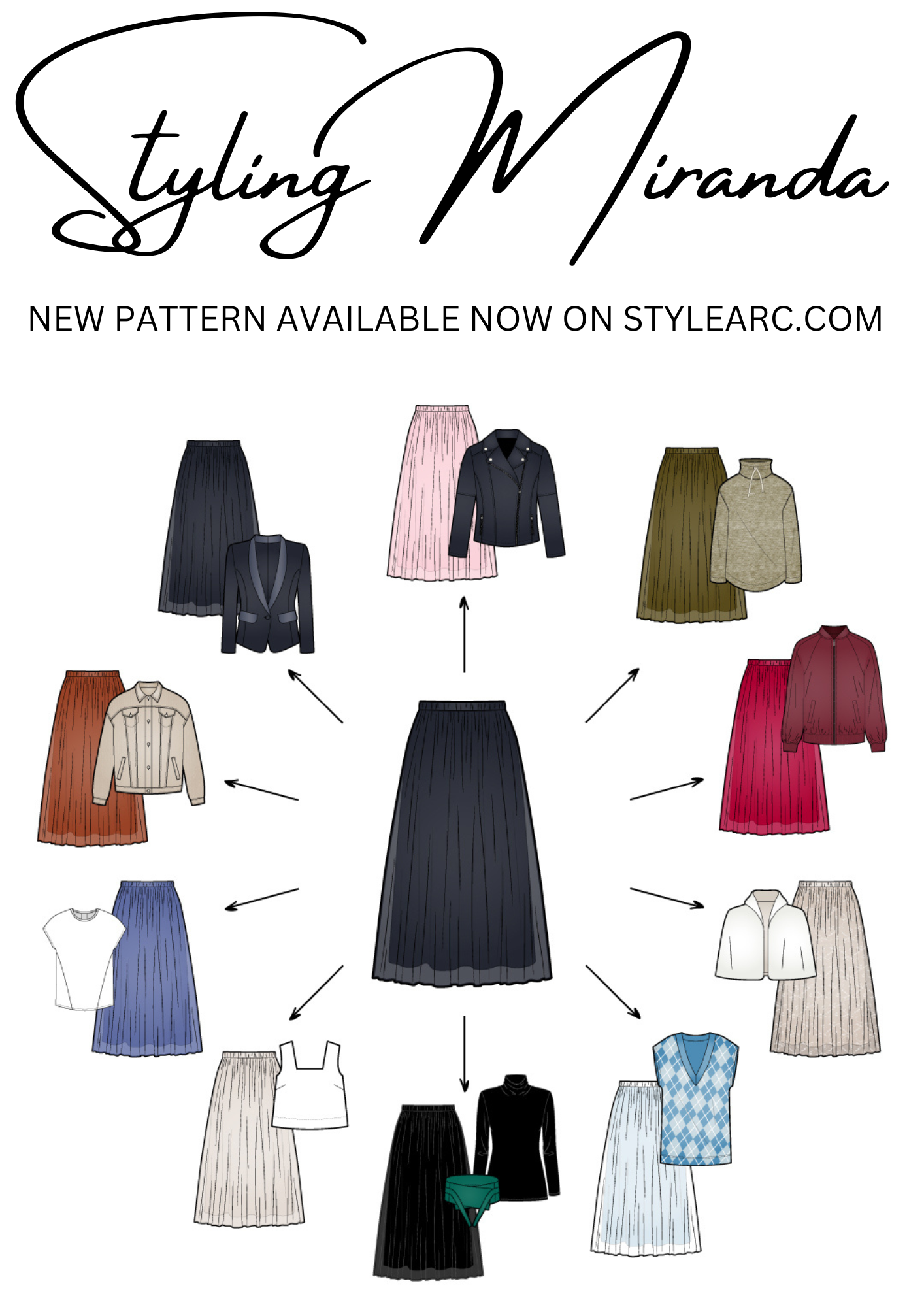 There are sew many ways to style the NEW Miranda Skirt sewing pattern. Miranda can be grungy or pretty, it just depends on your mood! Dress down with a tee, leather jacket and trainers or style it up with heels and a faux fur cape.
Miranda is a quick and easy addition to your wardrobe, you could have one sewn up in an afternoon! We designed this skirt to be made in tulle but you can make it in any lightweight fabric such as silk, chiffon, voile or even a knit.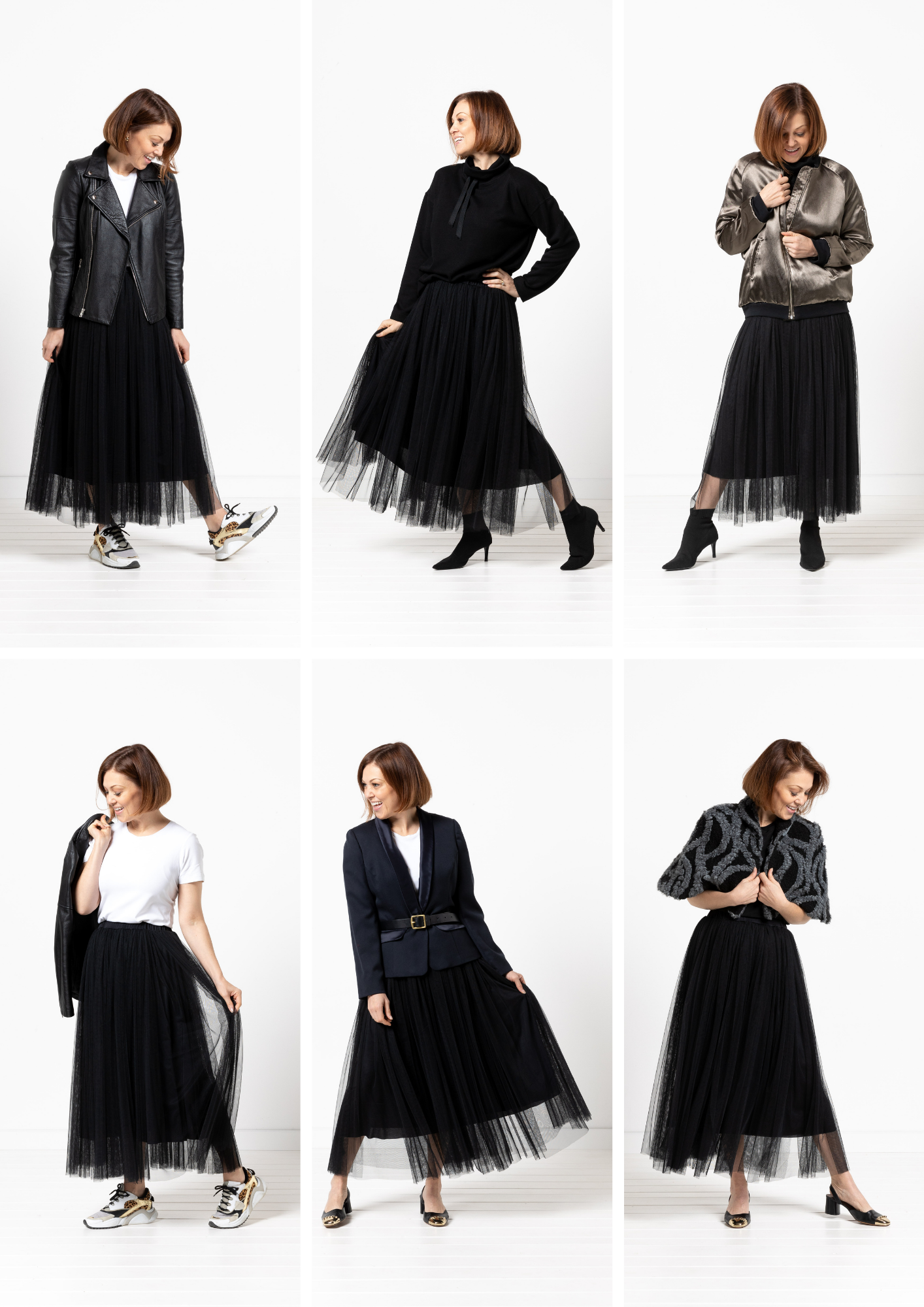 We have styled Miranda in 10 ways below but we could go on forever! We'd love to see how you style your Miranda Skirt so don't forget to tag us using the hashtag #SAMirandaSkirt.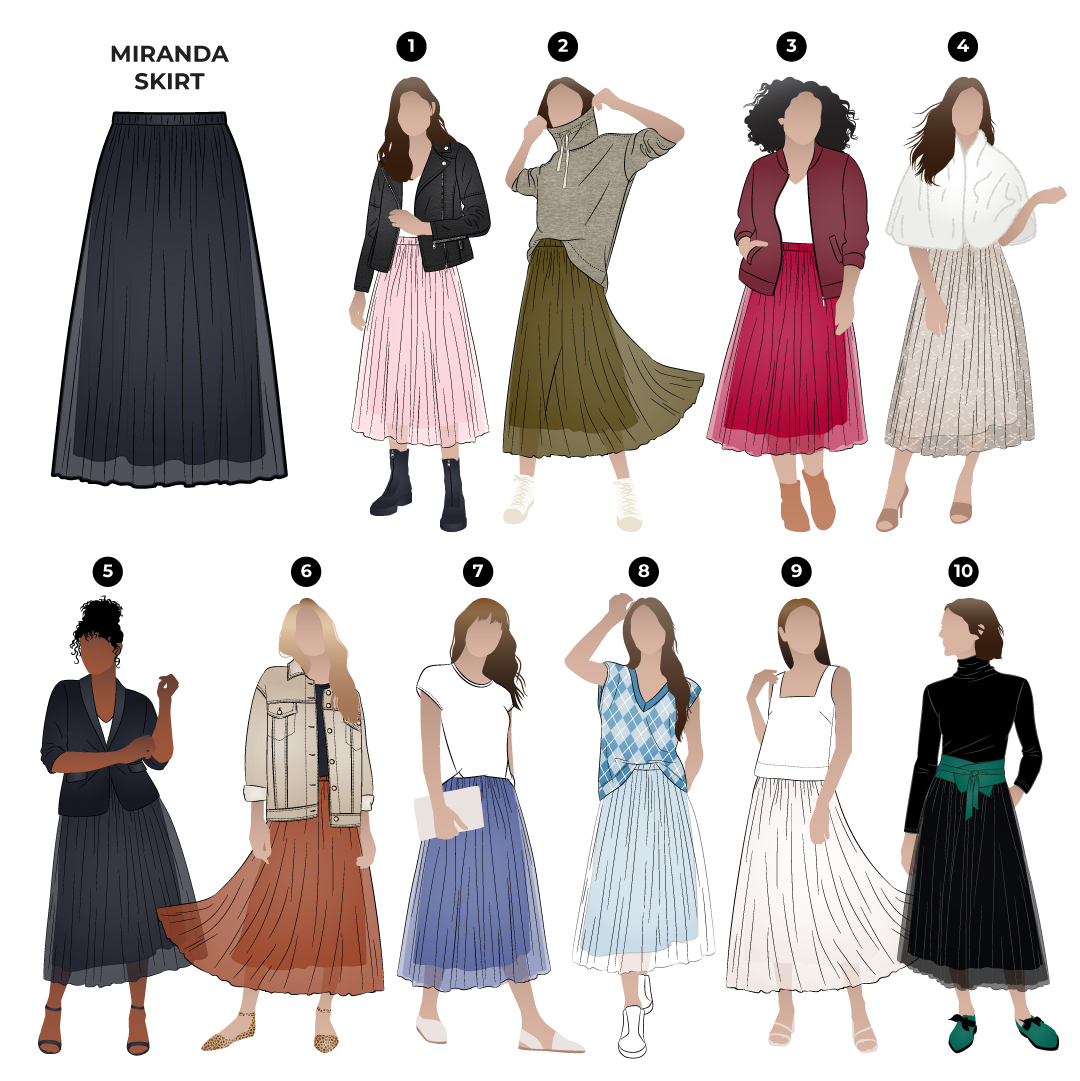 Why not try Miranda with:
1. Ziggi Jacket
2. Verity Knit Top
3. Bobbi Bomber
4. Greta Cape
5. Bronnie Tuxedo Jacket
6. Stevie Jean Jacket
7. Besharl Knit Tee
8. Keith Knit Vest
9. Byron Woven Top
10. Debra Zebra Knit Top & Ascot Belt