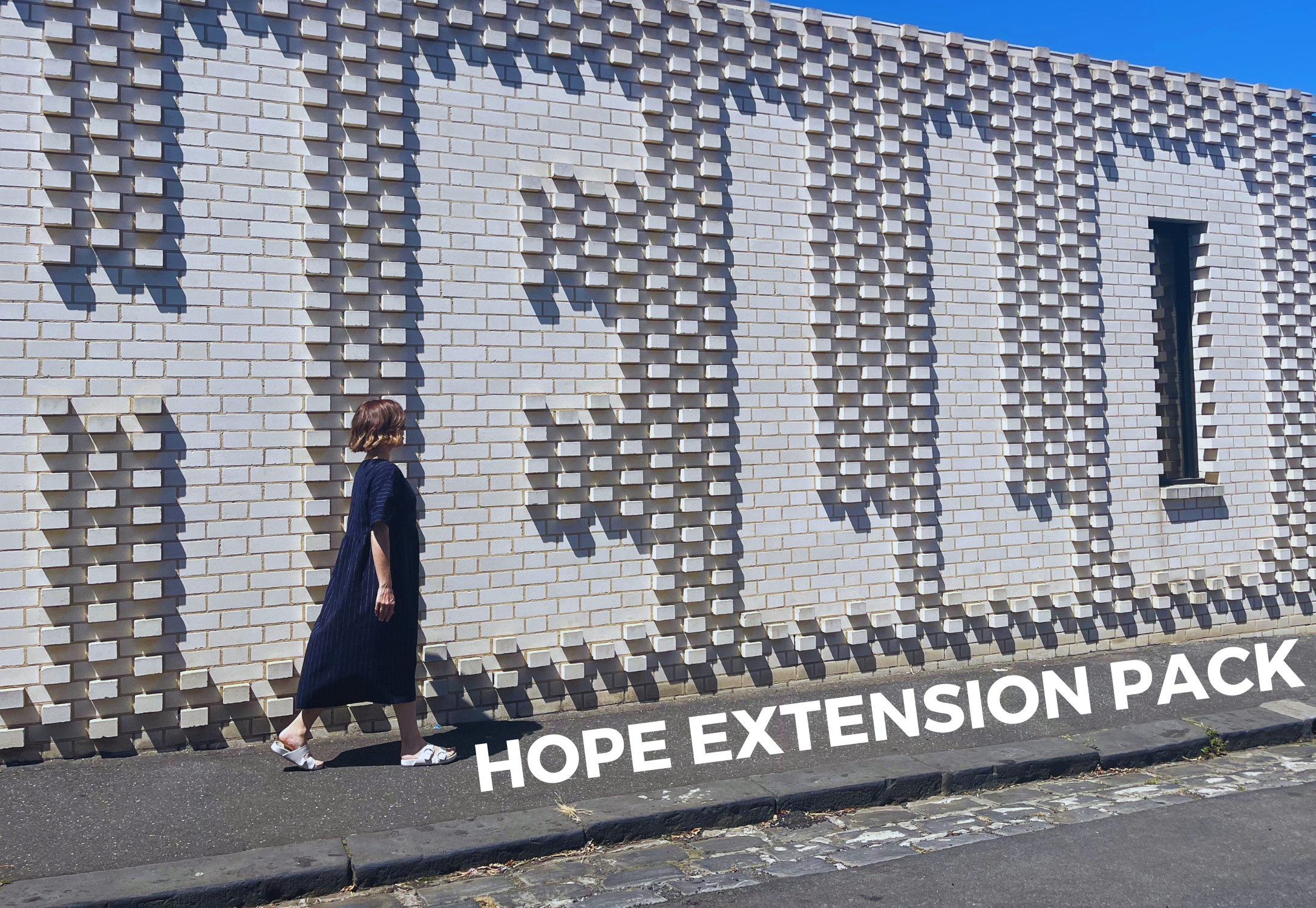 Hello Hope Dress lovers, the Hope Extension Pack sewing pattern is here! We know this one is going to be super popular. The Hope Extension Pack includes three different bodice and three different sleeve options designed to match the skirt of the original Hope Woven Dress pattern. That means you can mix and match to create nine different looks! Amazing! You all loved the Montana Extension Pack, so we just had to bring you another one.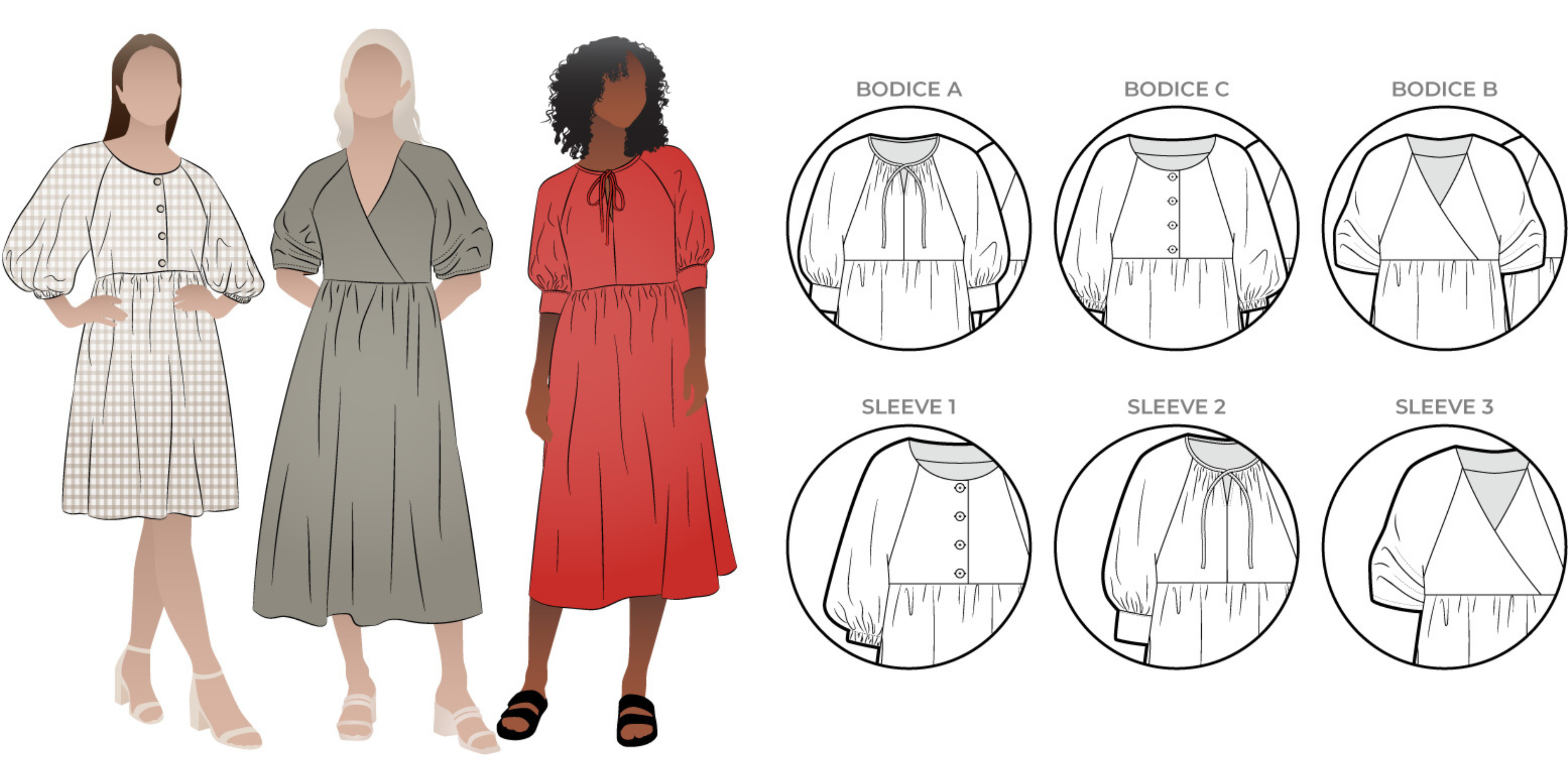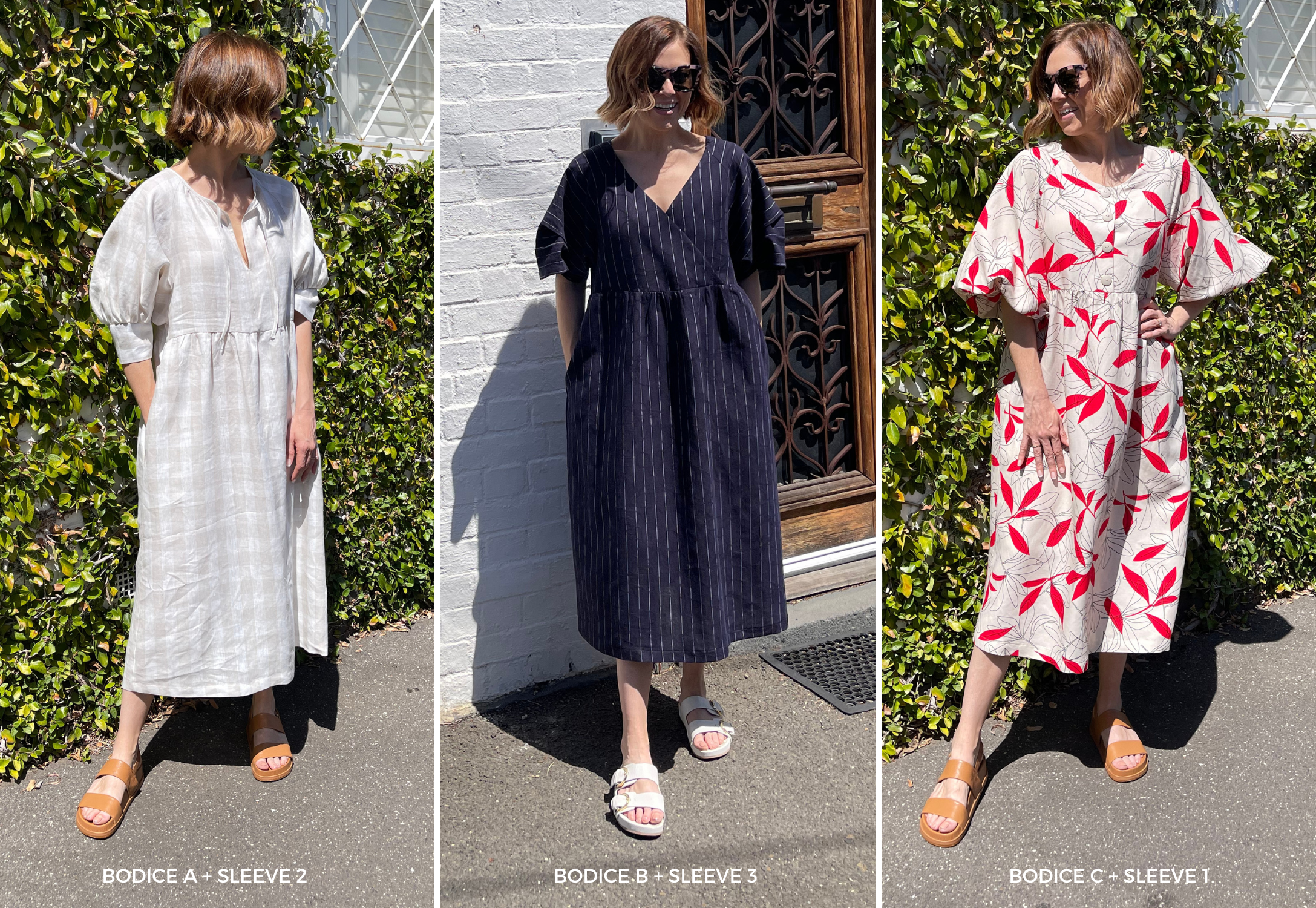 Please note the Hope skirt pattern is not included in this pack, so you will also need the original Hope Woven Dress pattern to use this pack. Don't have the Hope Dress pattern? No problems! You can by both the Hope Dress Pattern and the Hope Extension Pack in a single discounted pattern bundle and get 20% off the individual prices.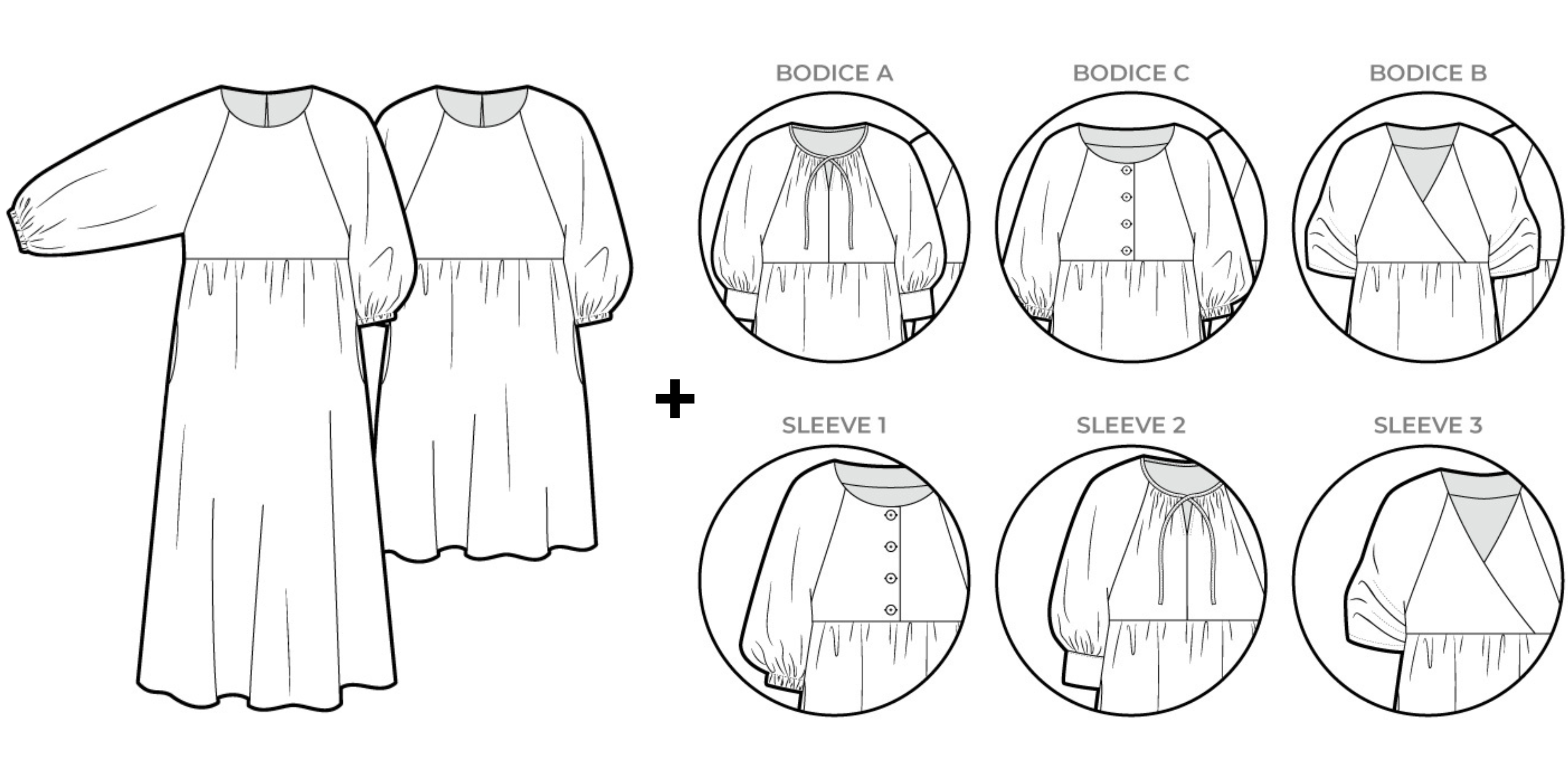 We hope you love these new options for the fabulous Hope Dress. We can't wait to see your finished garments! Don't forget to share them with us by tagging us on Instagram (@stylearc or use the hashtag #stylearc) or Facebook.