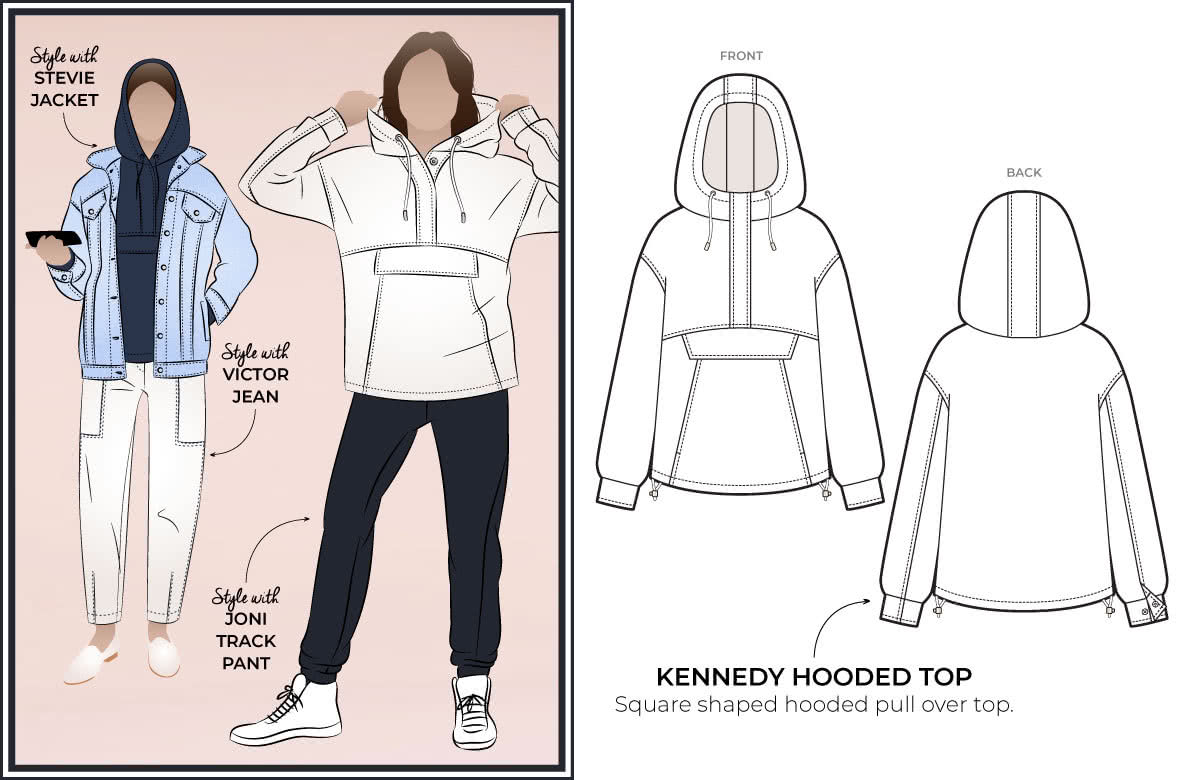 As the love affair of streetwear continues, we are releasing Style Arc's latest take on the humble hoodie sewing pattern. Our Kennedy Hooded Top is a practical style with its generous hood, kangaroo pocket and flap.
Kennedy was drafted to suit a variety of fabrics (sweater knit, rugby knit, tencel or a fine wool) and your fabric choice will determine the end look. You can elevate your hoodie by adding metal hardware toggles at the hem and draw them in to give your hoodie a slight blouson look. Kennedy is a fabulous pattern that is both comfortable and stylish making it very hard to resist!
Great news for those who buy our multi size patterns! We have heard your requests for a multi size grouping for the middle sizes, and we are pleased to announce that we will start offering sizes 10-22. As we have a large catalogue of patterns on offer, we will slowly start converting the old styles and all new styles moving forward will have this size grouping available for both multi-size hard copy and multi-size PDF.
Kennedy is available in the following formats: paper single-size, paper multi-size, PDF single size and PDF multi-size.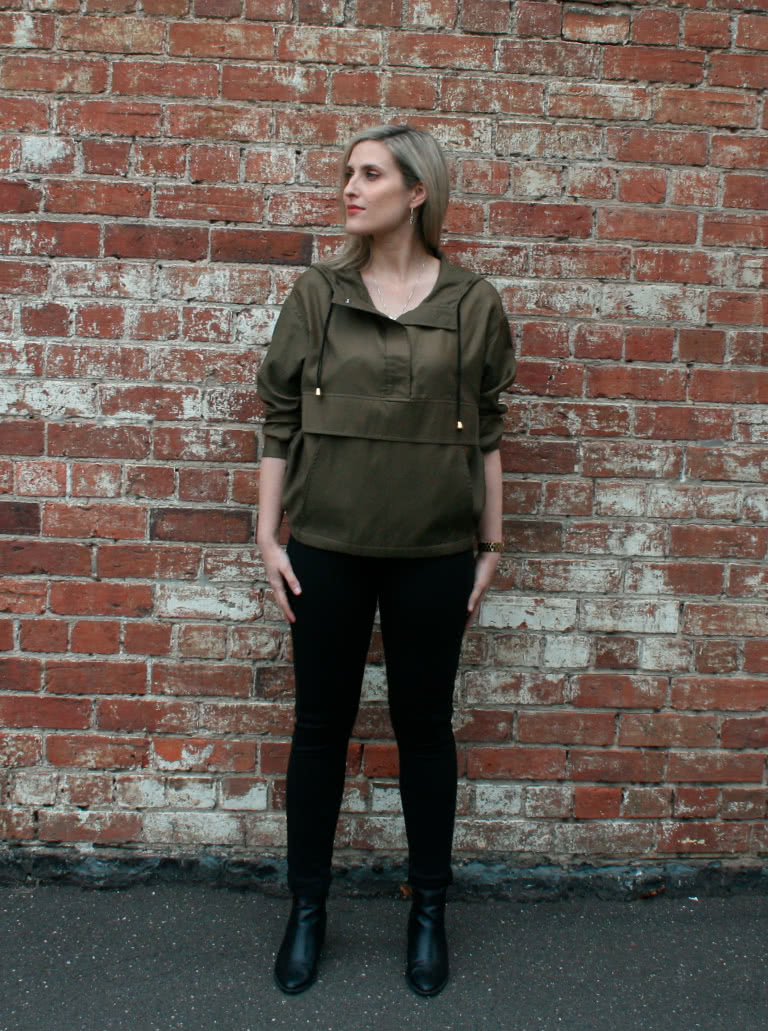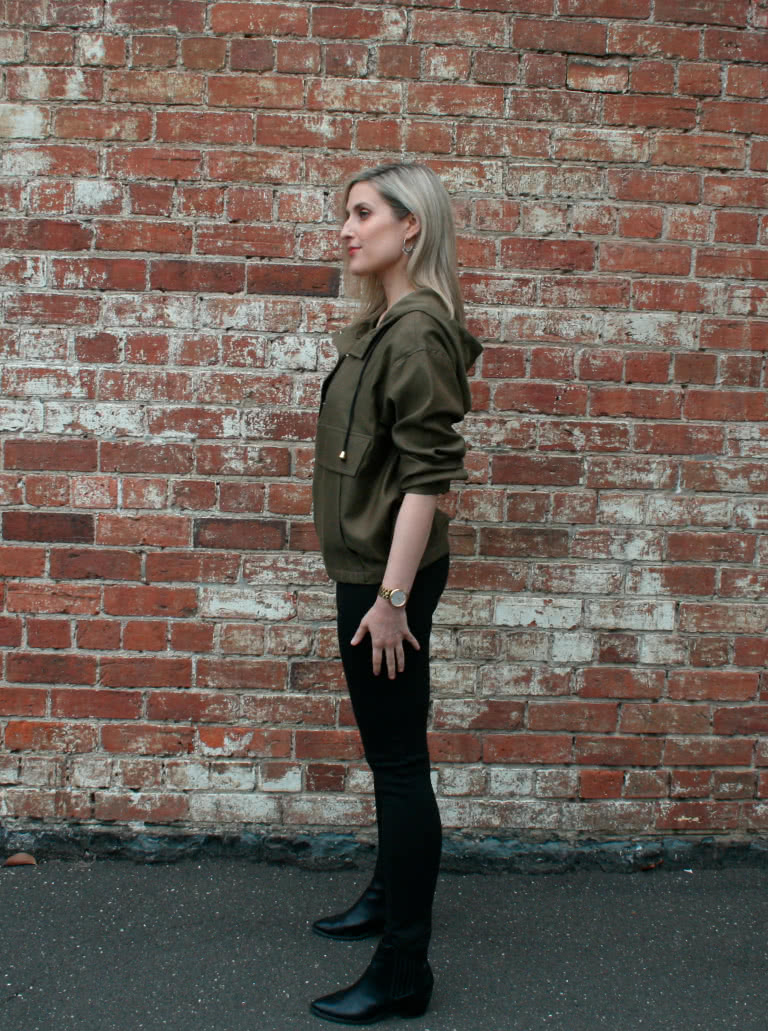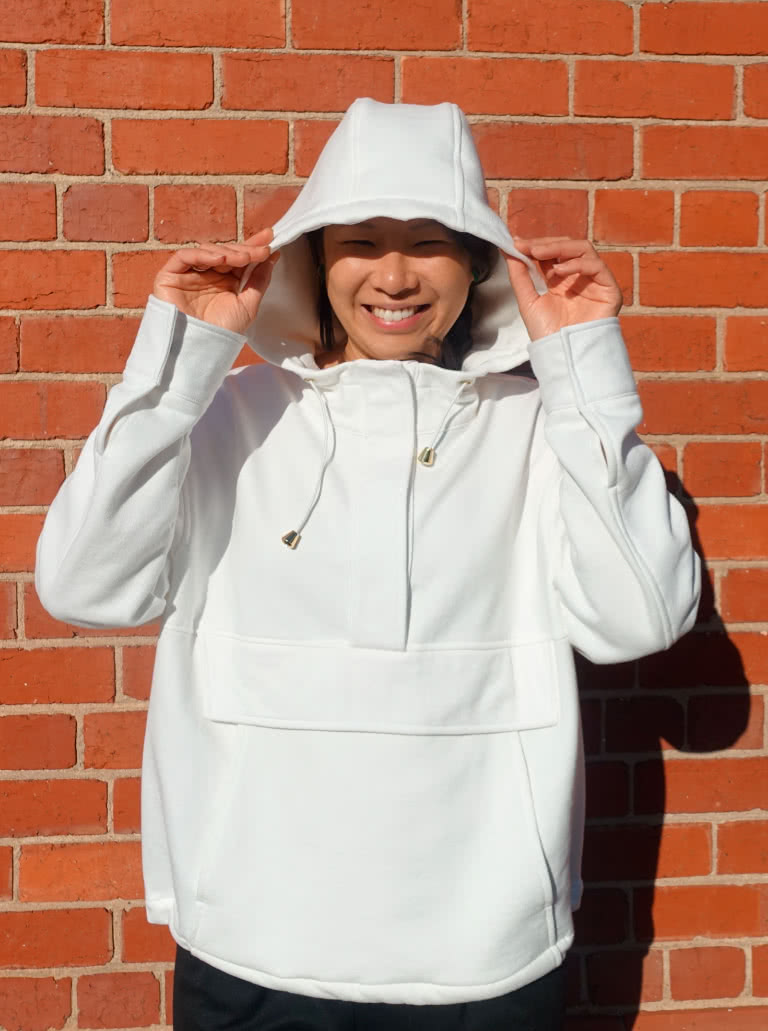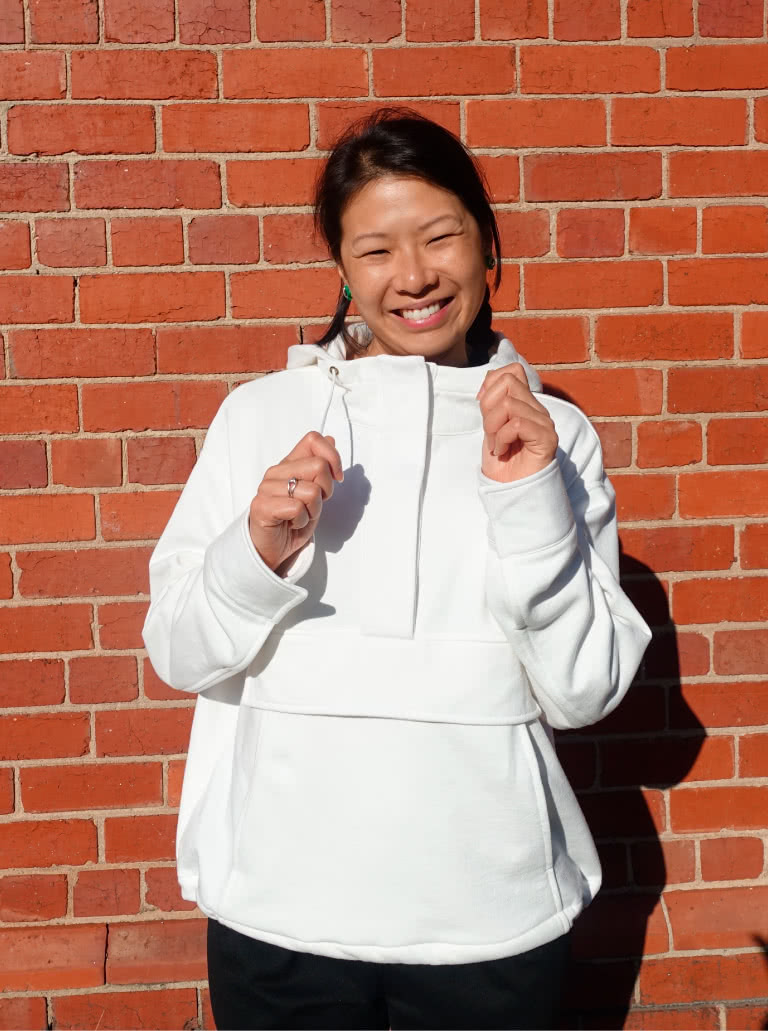 Until next time, happy sewing from the Style Arc team!