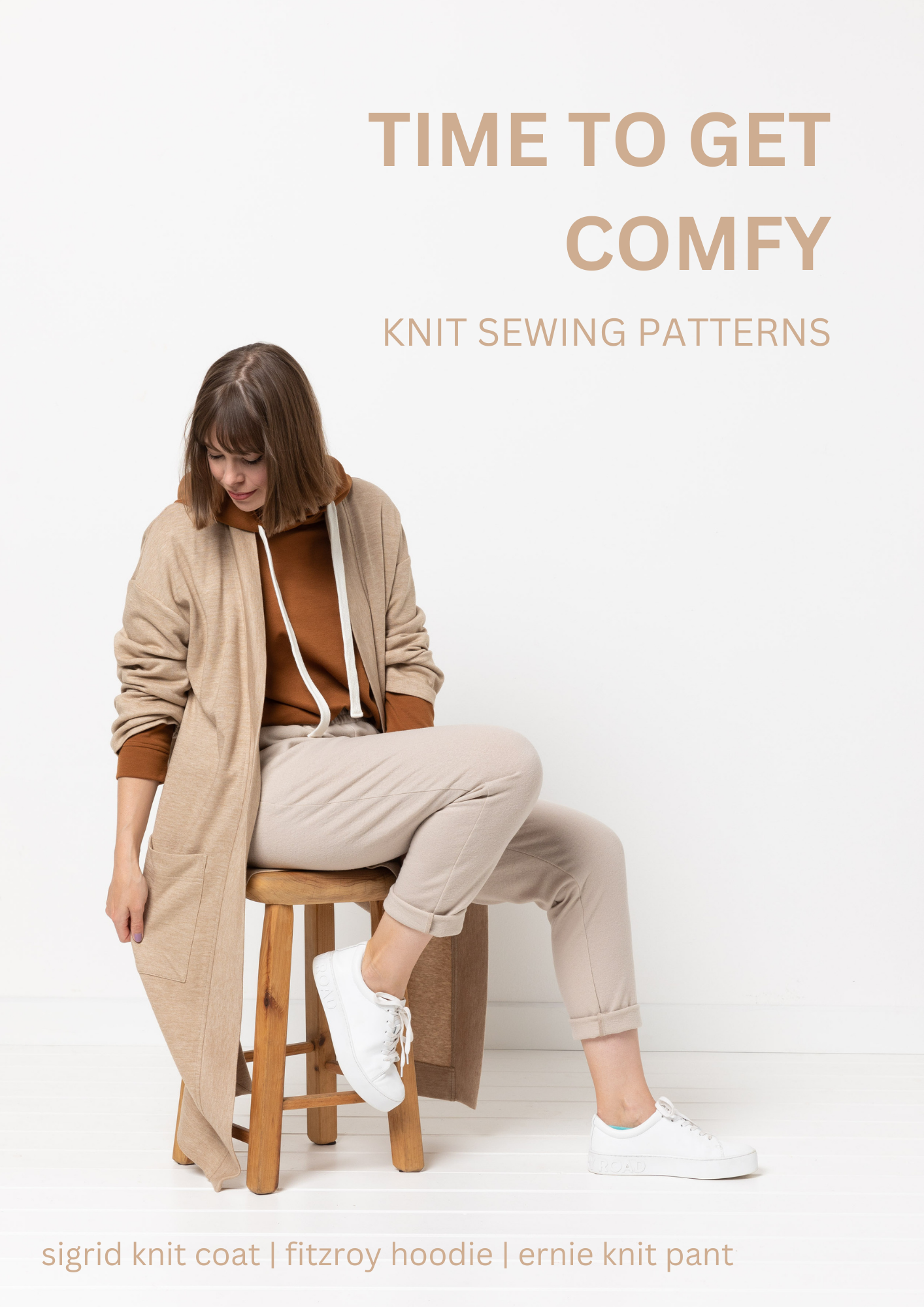 Attention all knit fabric lovers! Once you get the hang of sewing with knits, they can really revolutionise your me-made wardrobe! If you haven't sewn with knit fabrics before, make sure you scroll to the bottom for some tips on how to sew with knits! We know that working with this type material can be daunting, especially if you have mainly used cottons or linens for your sewing projects, or you are new to sewing. Don't be scared, give it a go!
Below you will find some of our favourite recently released sewing patterns drafted for knit fabrics. Once you get the hang of sewing with knits, you'll have some comfy yet chic outfits in no time. Love the look above? Click here to shop the pattern bundle!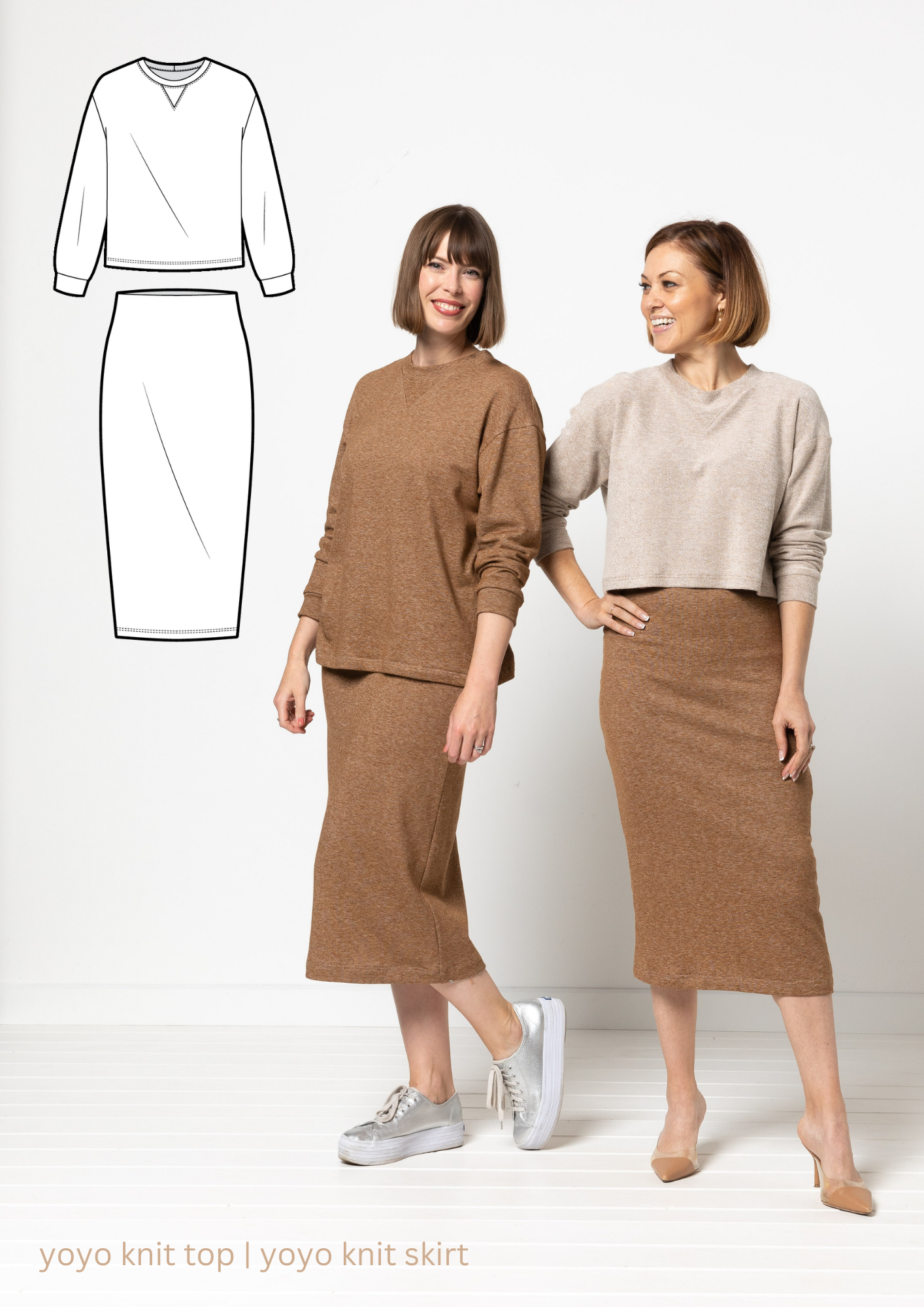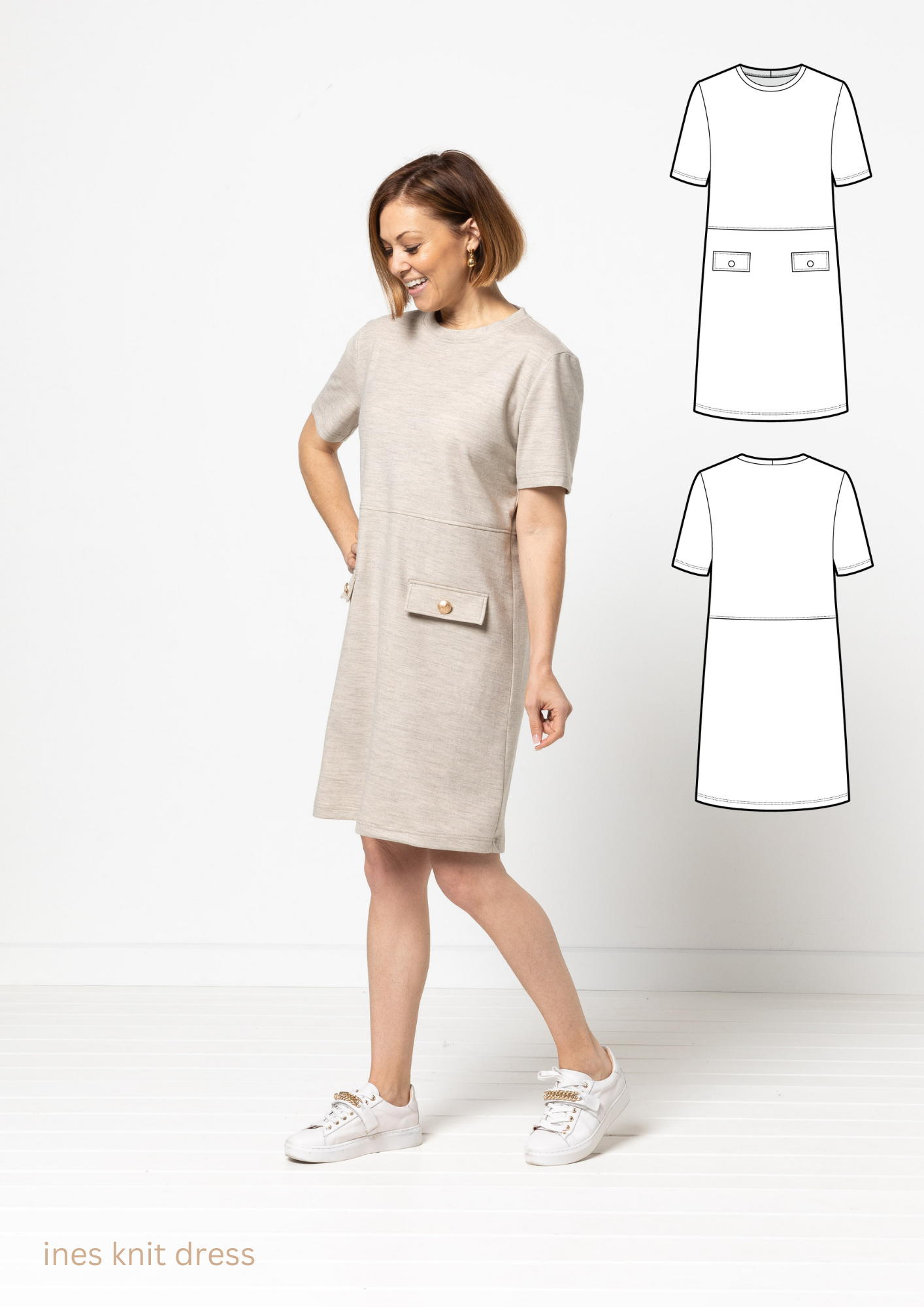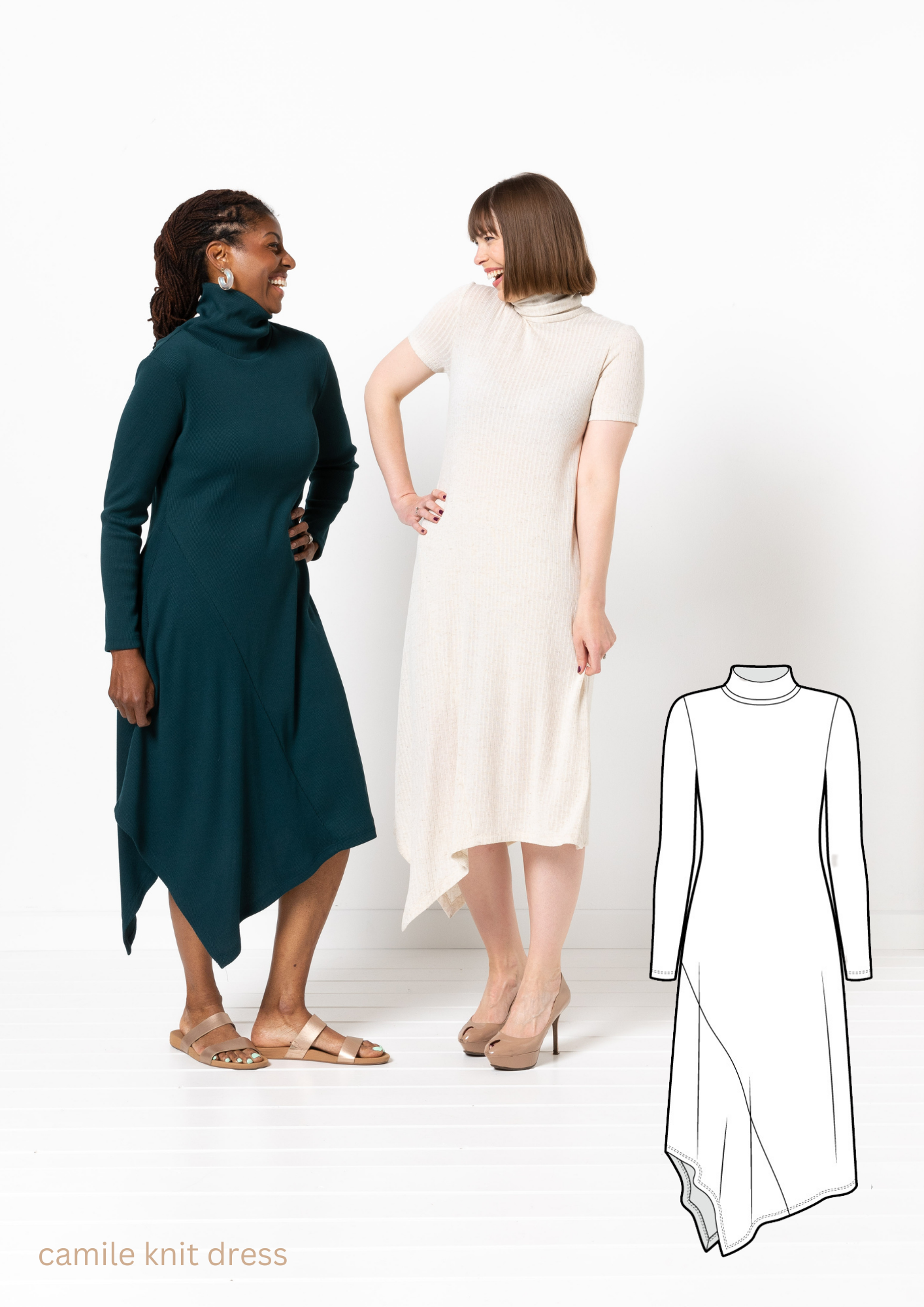 Here are out top tips for sewing with knit fabrics:
Firstly, make sure you're using a pattern drafted for knit fabrics. Remember, patterns drafted for knit fabrics are created with fabric stretch in mind.
Ensure your fabric is flat and not being pulled or stretched before you cut out your pattern pieces.
Knit fabrics can be sewn with a four-thread overlocker / serger. This is a super quick way to sew and results in a lovely stretchy seam.
If you don't have an overlocker / serger, you can still sew knit fabrics on a regular sewing machine. Just use a needle designed for knit fabrics, such as a ball point needle, and stretch the fabric evenly while you sew. You can also use stretchy thread specific to knit fabrics.
Knit fabrics generally don't fray, so you can experiment without worrying with details like raw hems.
Most importantly, have fun!
Happy sewing!
♡ The Style Arc Team