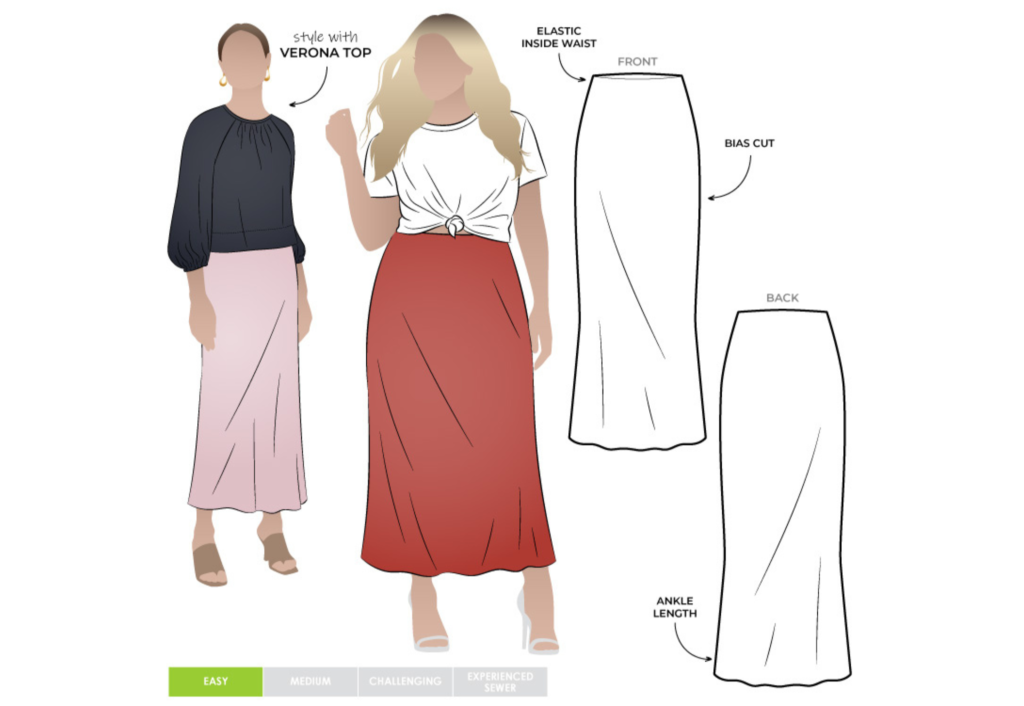 CONSTRUCTION: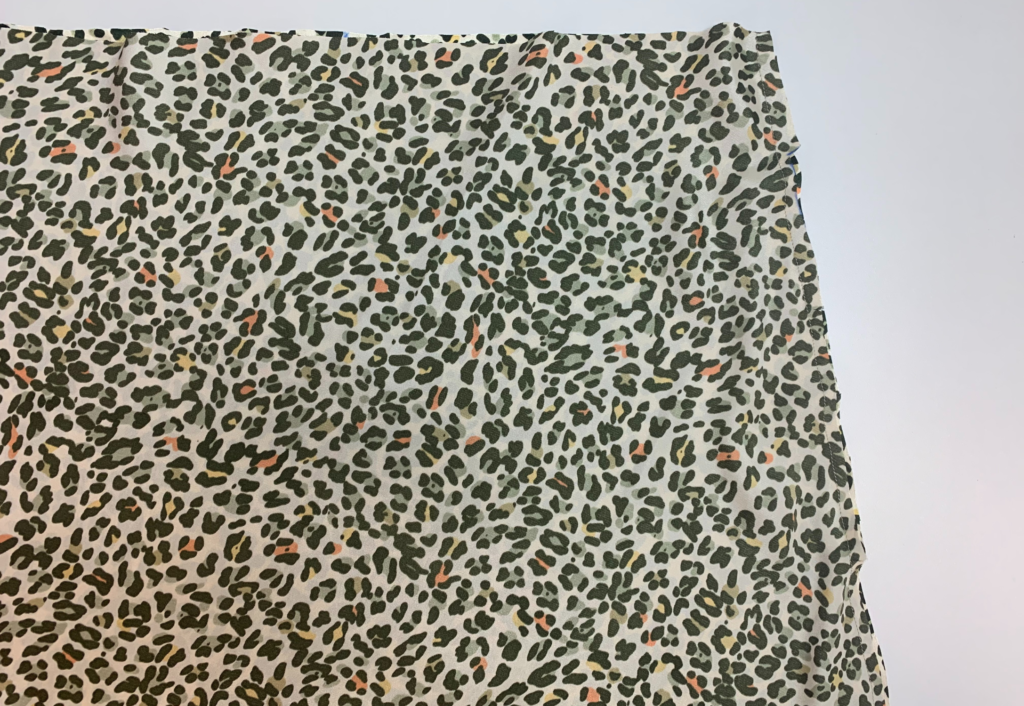 With right sides facing sew the front and back side seams together, matching notches as you sew.
Press sides seams to the back and finish with an overlocker/serger.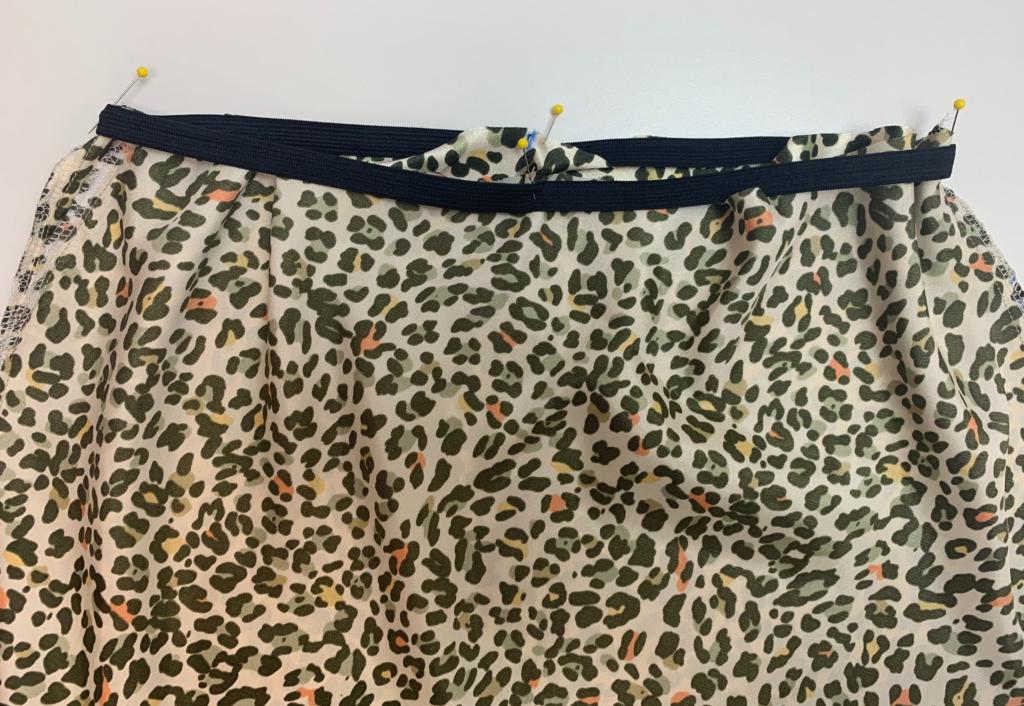 Neaten top of skirt with your overlocker/serger
Sew short ends of elastic together and mark into quarters.
Match elastic with centre front, centre back and side seams of skirt waist.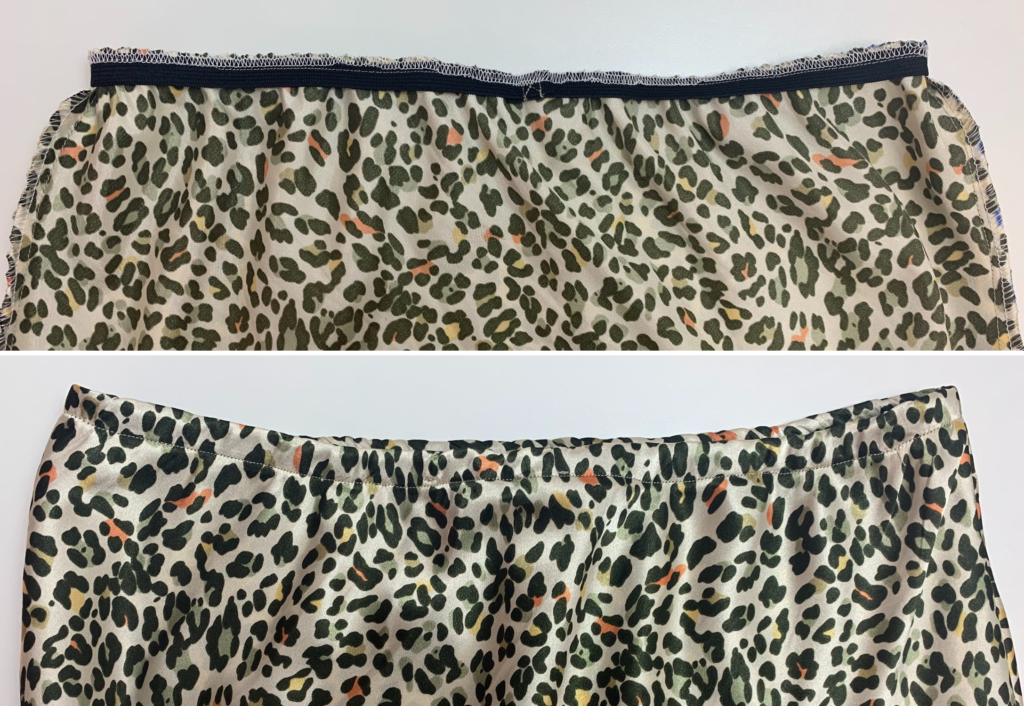 Attach elastic to top of skirt, slightly stretching as you sew (alternatively you can use your overlocker to sew the elastic to your skirt as we have done here).
Bar tack or stitch the elastic down on each side seam.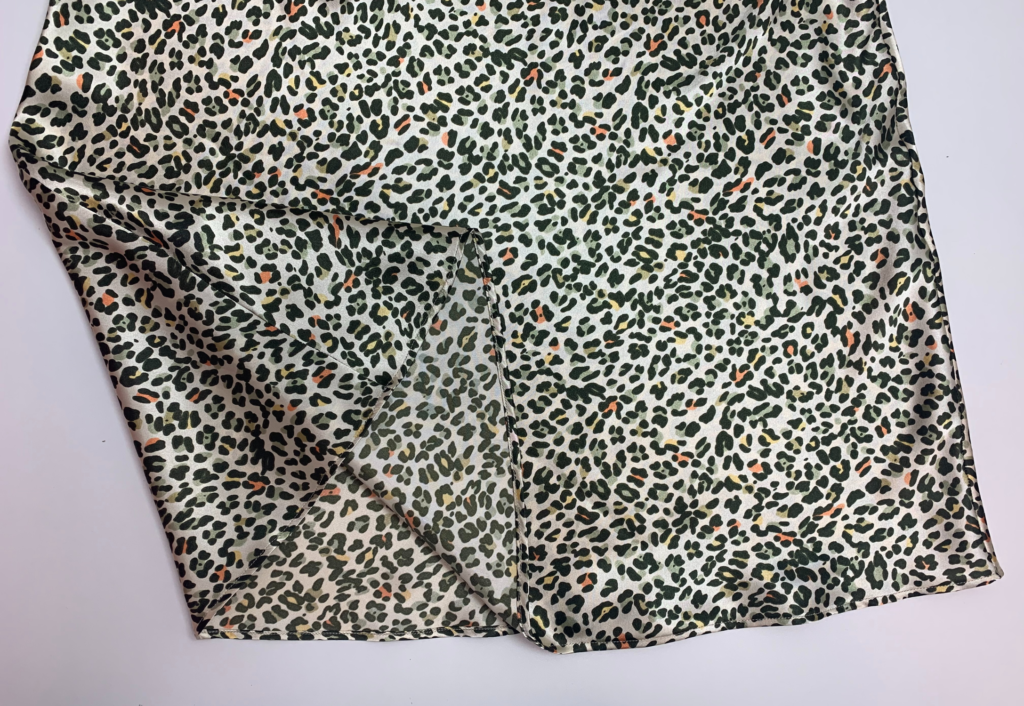 Double turn hem, first 6mm (¼") and press. Turn another 1cm (½"), stitch and press.
Press your new skirt.