Or follow the diagrams below: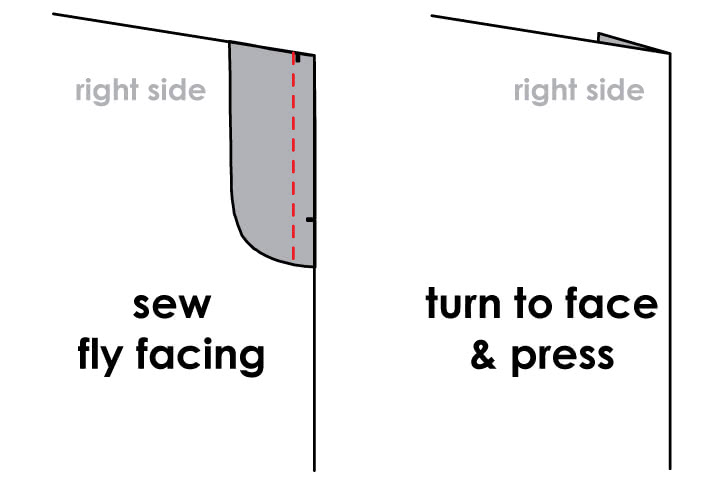 Step 1
Fuse noted pieces. Sew fly facing to right side crotch.
Step 2
Turn to face & press. Set aside.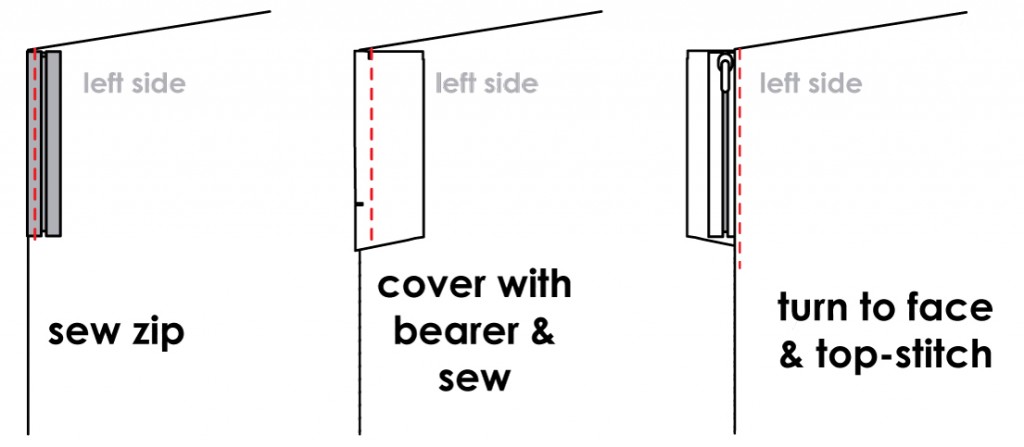 Step 3
Sew zipper to left side crotch.
Step 4
Cover zipper with bearer & sew. Turn to face & top-stitch close to seam.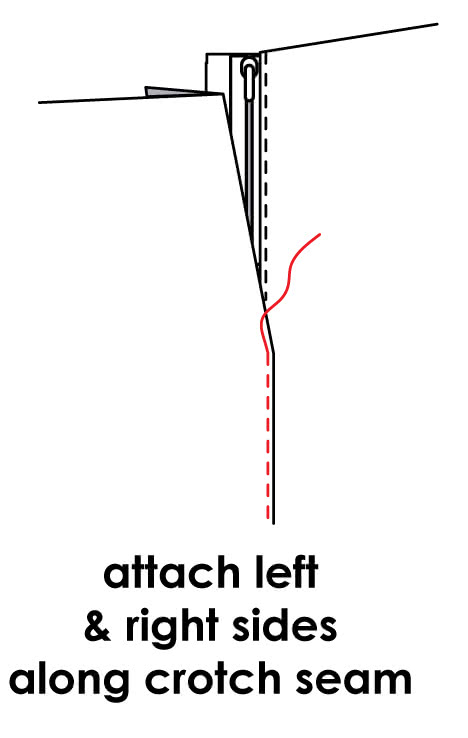 Step 5
Join left & right crotch seams up to zip. Make sure that zipper in covered by right side & top-stitching isn't visible from face.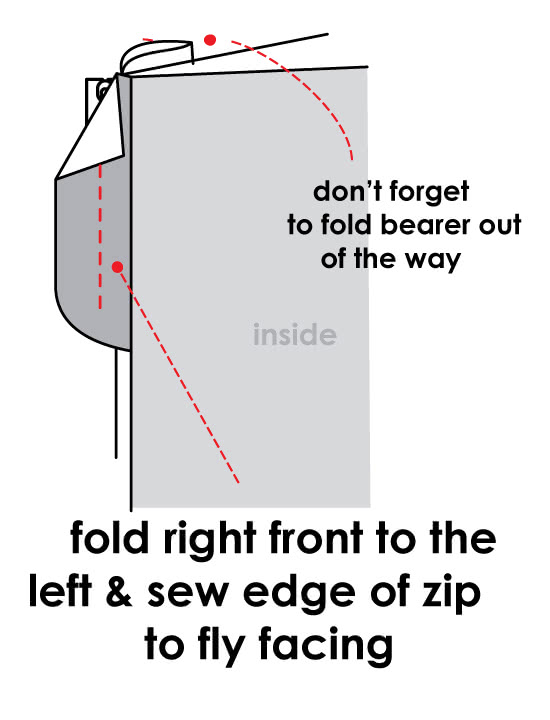 Step 6
Holding the top corner of right side fold right side to the left. Flatten the fly facing & pin zipper edge to facing. Fold fly bearer out of the way (you can pin it to secure). Sew zip to fly facing.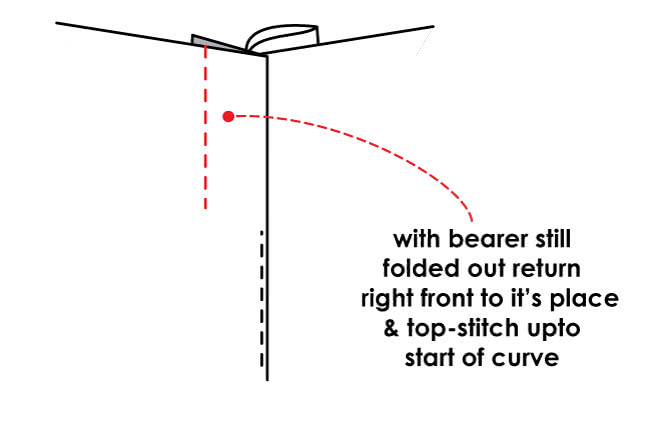 Step 7
With the bearer still folded out of the way return right front to it's place & top-stitch from face up to start of curve.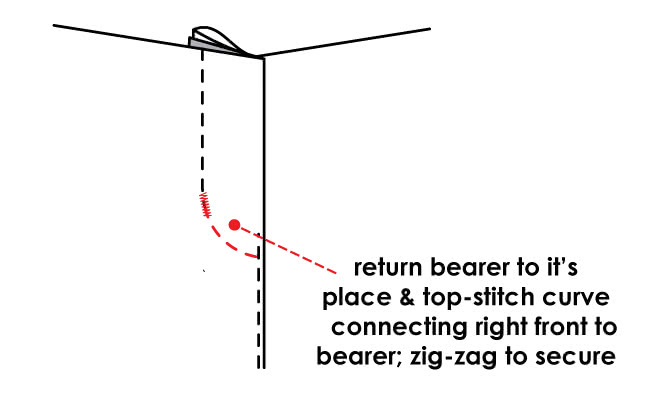 Step 8
Return bearer to it's place & top-stitch curve connecting right front to bearer. Zigzag to secure opening.